Rig Rundown: King Crimson's Robert Fripp
The veteran prog-rock hero continues his fearless forays into the future with a tubeless setup heavy on digital effects and MIDI capabilities that give him ultimate control.
Inside Fripp's rack sits a pile of modulation and routing boxes. From the top we have a pair of Eventide H3500 Ultra-Harmonizers, then an Eventide Eclipse, a TerraTec AXON AX 100 MkII, a Tascam LM-8ST Rack Mixer, and a Sound Sculpture Switchblade GL switching system. How does all this work together? More on that in a bit.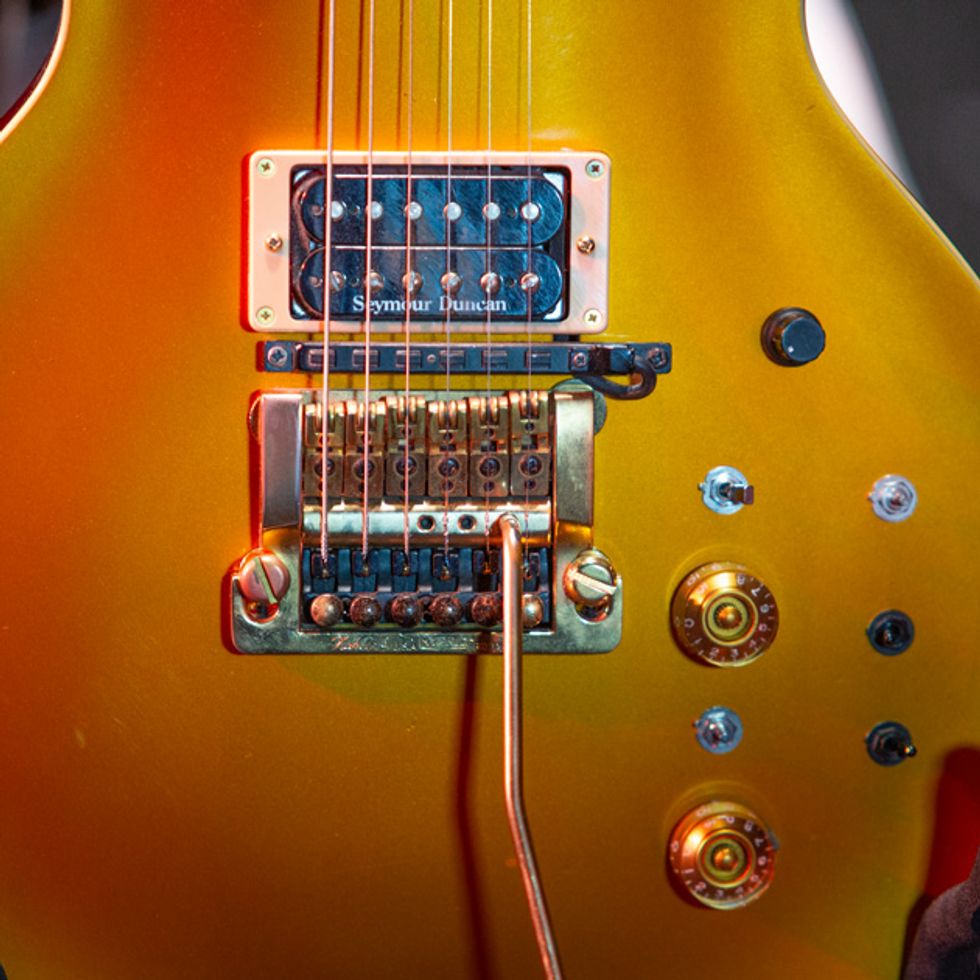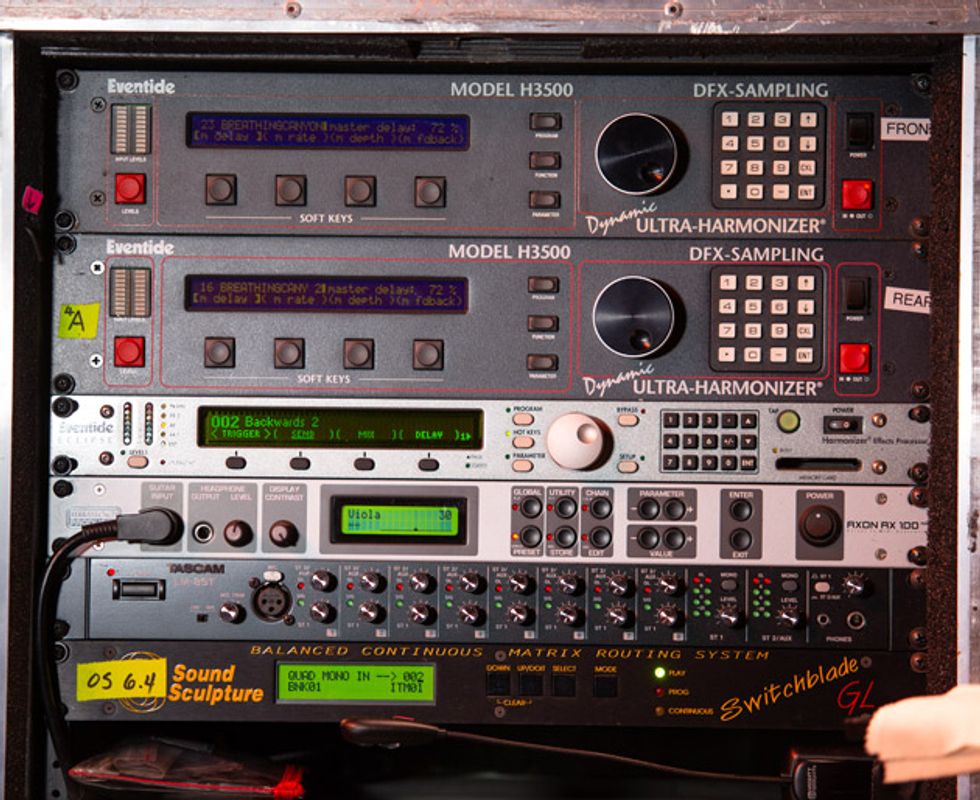 ---
Click below to listen wherever you get your podcasts:
---
D'Addario XT Strings:https://ddar.io/XT.RR
---
---