The acoustic alchemist shares the secrets to his massive, multi-dimensional tones.
Dawes' custom cable splits into the first three channels of a Bose T8S Tonematch mixer. This is where the pickups get EQ'd and blended. There's light compression on the piezo/mic channel and a limiter on the kick drum channel is also used.
The DiMarzio magnetic pickup then feeds the Boss OC-3 Octave pedal, Joyo JF-14 American Sound, and a DigiTech Whammy Ricochet. These three pedals are looped into channels 4, 5, and 6 of the Bose mixer. The Joyo is also fed signal by a Dunlop mini volume pedal, allowing Dawes to fade in the sound of a dirty Fender-style amp.
Finally, the stereo outputs of the Bose mixer hit the Strymon Timeline which runs stereo out into a DigiTech JamMan Express looper and a TC Electronic Hall of Fame 2 reverb pedal. Those stereo outputs get panned left and right and out to FOH. A mono output of his kick drum channel also goes to FOH so they can use a more comprehensive EQ setup if necessary.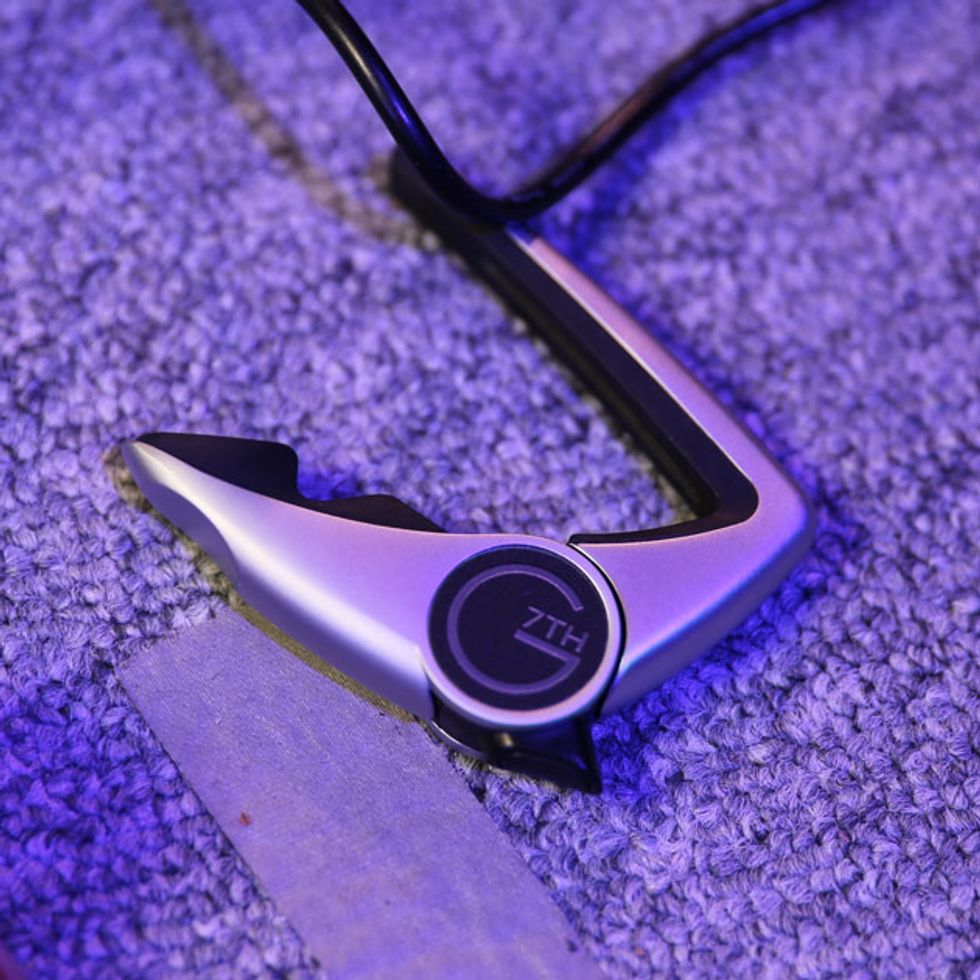 ---
Click below to listen wherever you get your podcasts:
---
D'Addario XT Strings: https://ddar.io/XT.RR
---
---
---