Nashville's electronica alt-rock quartet explains how they cover guitar and bass needs with three instruments, one amp, and lots of pedals.
PG's Chris Kies stopped down to Nashville's Ascend Amphitheater before Mutemath's hometown opening set with Twenty One Pilots and talked with the band's two multi-instrumentalists Roy Mitchell-Cárdenas and Todd Gummerman (above) who showed off their JHS-loaded pedalboards. Plus, Roy details two interesting instruments while Todd explains how the guitar he plays has been in the band longer than him.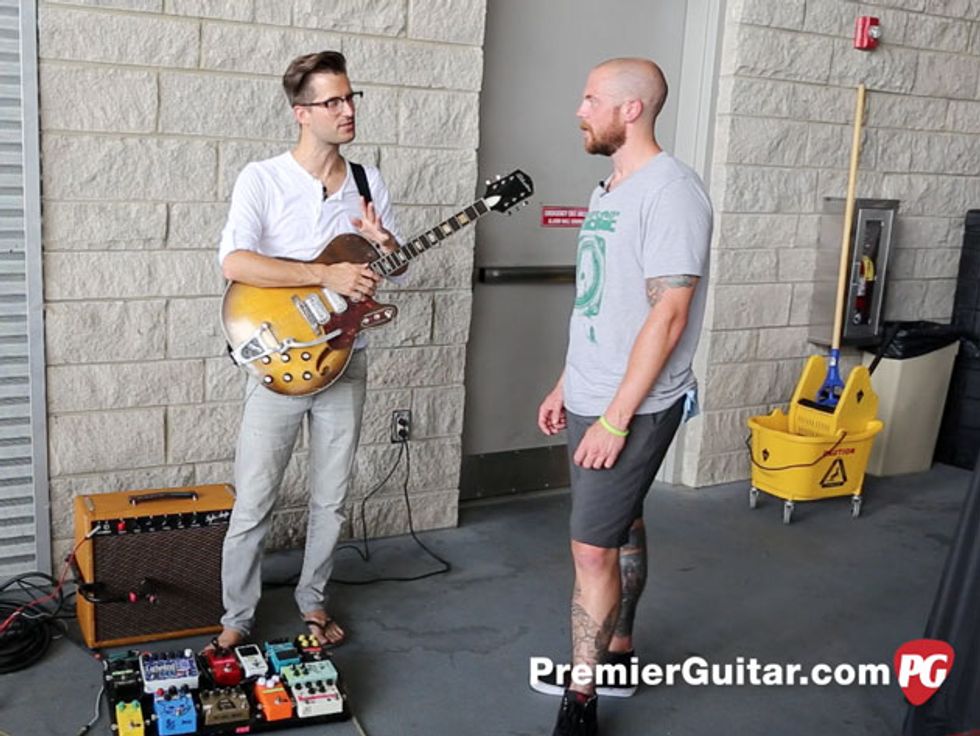 Click here to enter to win 1 of 5 JHS Pedals—Colour Box, Mini foot Fuzz, Morning Glory (x2), and Panther Cub—courtesy of JHS and Mutemath.

Click to subscribe to our monthly Rig Rundown podcast: