Nashville's electronica alt-rock quartet explains how they cover guitar and bass needs with three instruments, one amp, and lots of pedals.
Roy Mitchell-Cárdenas bounces between guitar and bass during Mutemath sets. Here is his main guitar—a Sublime Guitar Company Chieftain. The guitar itself is stock, but it did originally come with a Pelham blue finish (think Dave Grohl's Trini Lopez model), but he wanted to give the instrument a different identity. Roy used artwork from Jean-Michel Basquiat to cover the top. Only one upgrade has been made: The headstock was repaired by a friend with super glue after the guitar fell off a stand.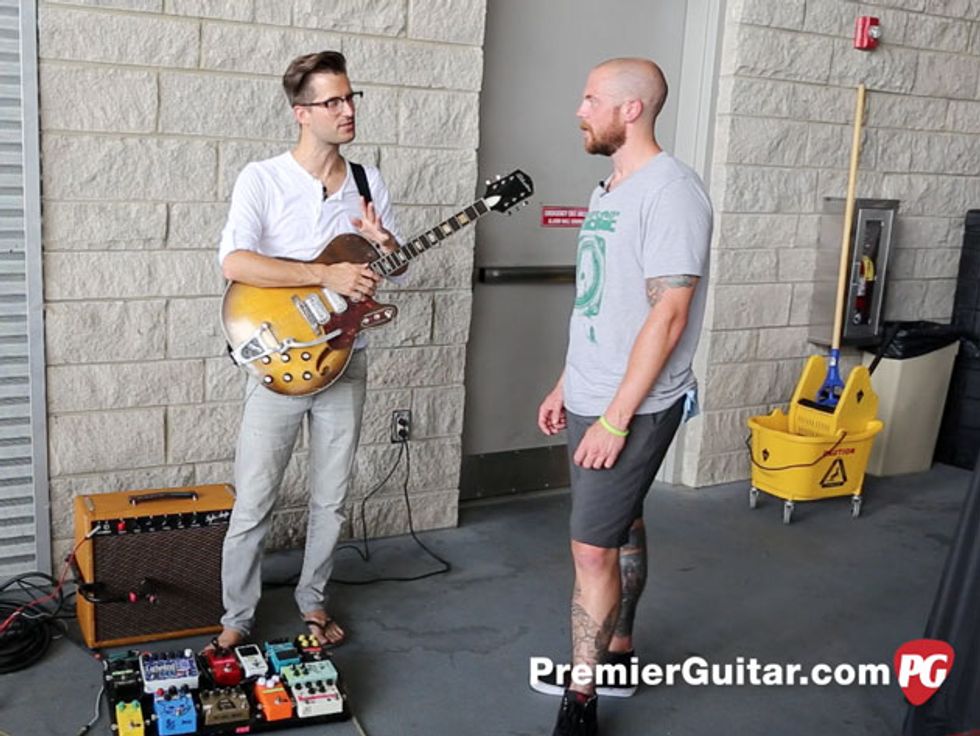 Click here to enter to win 1 of 5 JHS Pedals—Colour Box, Mini foot Fuzz, Morning Glory (x2), and Panther Cub—courtesy of JHS and Mutemath.

Click to subscribe to our monthly Rig Rundown podcast: