Behind-the-scenes details on the three-headed guitar monster's updated signature axes (and pickups), and their unusual reliance on a blend of 20th- and 21st-century amp technology.
Here is Jake's signature Ibanez JBM100 including his signature DiMarzio Titan 'buckers. The standard sig model is generally done in a matte black finish (you'll see in the next slide), but he wanted something special and felt the gold pickup covers would really pop with the white finish. All of Jake's signature guitars currently have a mahogany body/maple top configuration.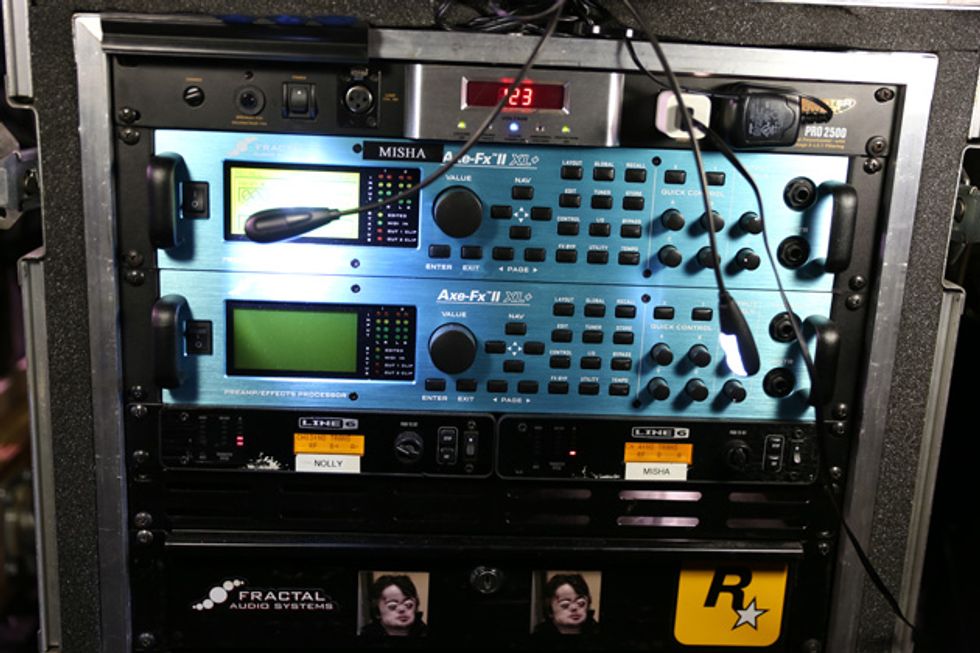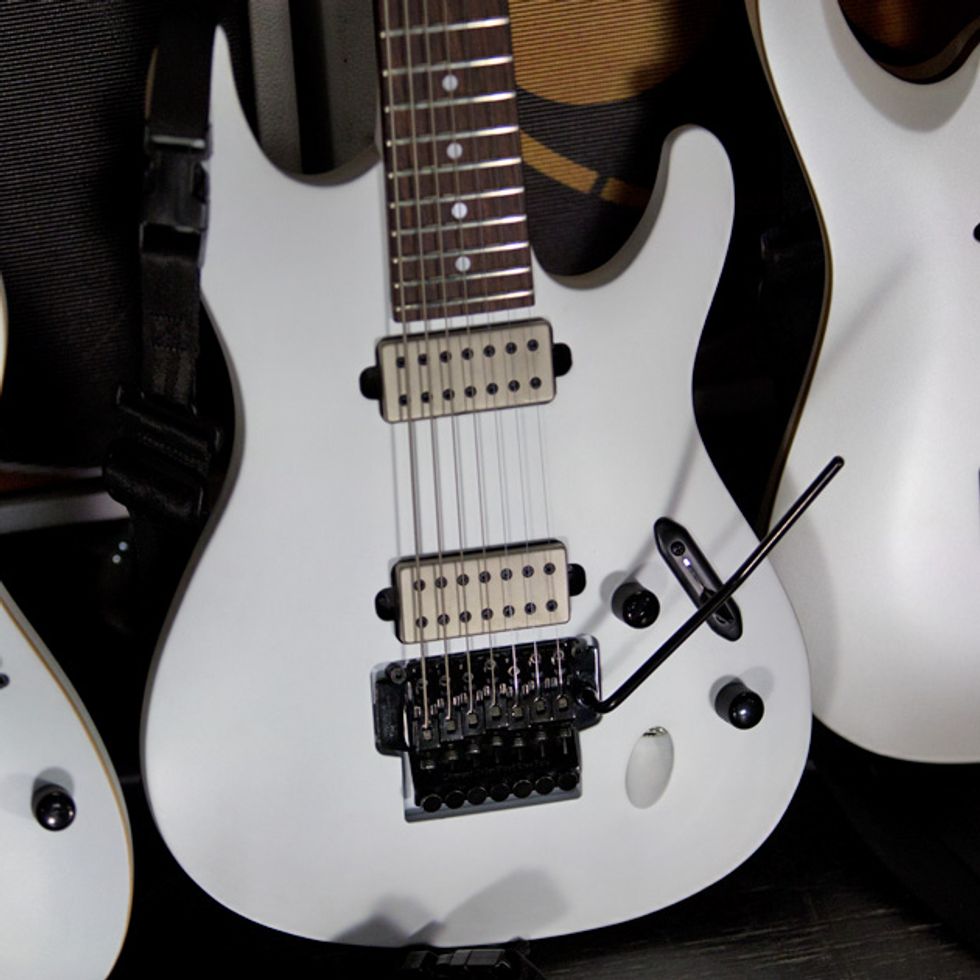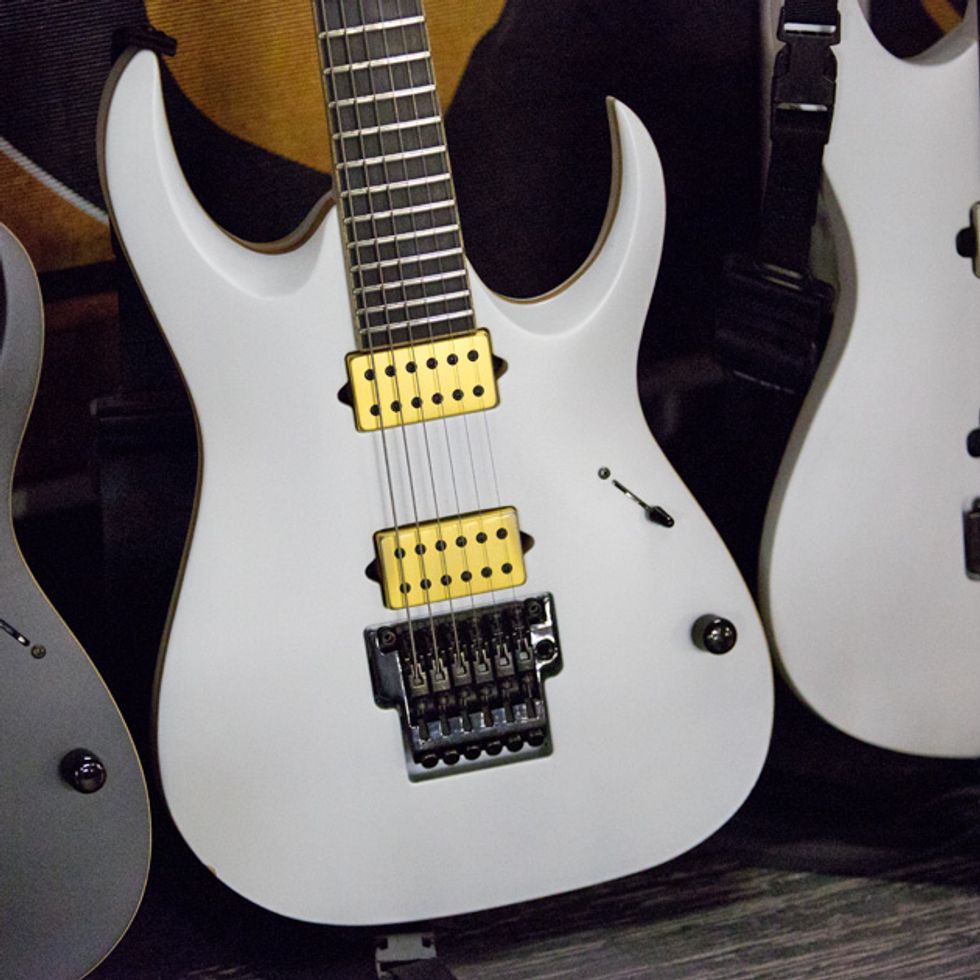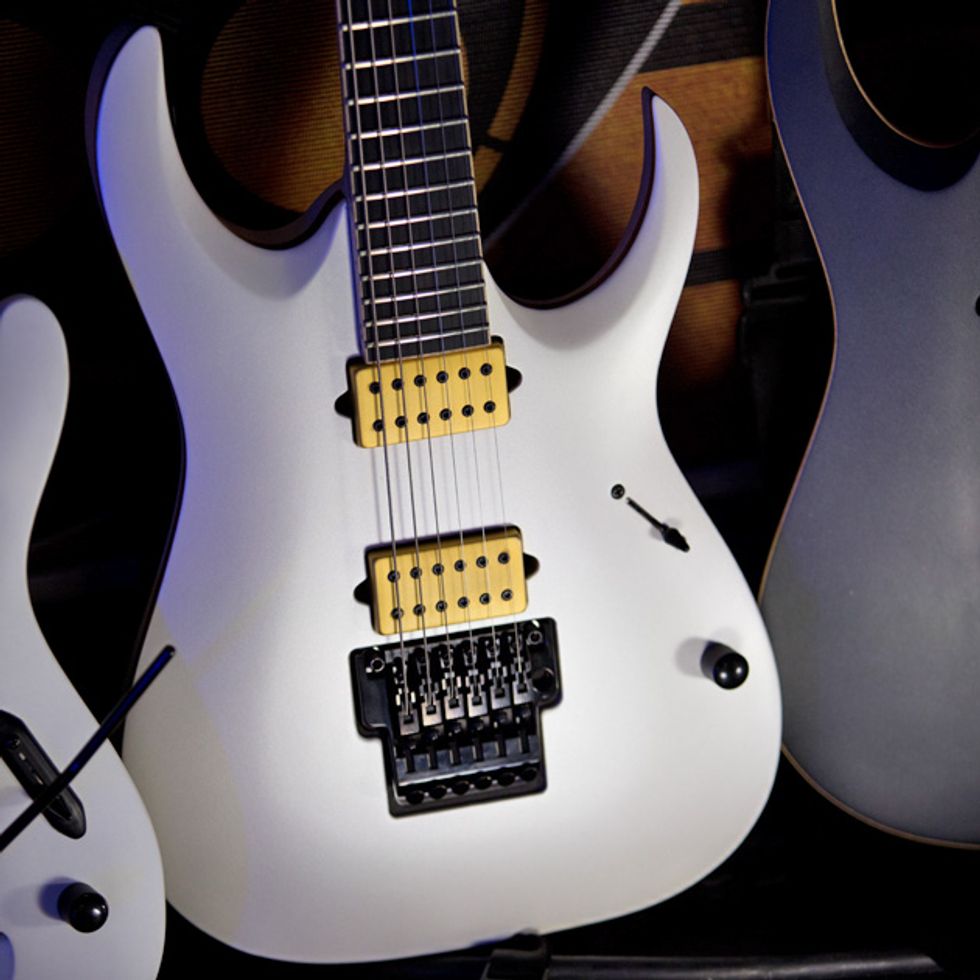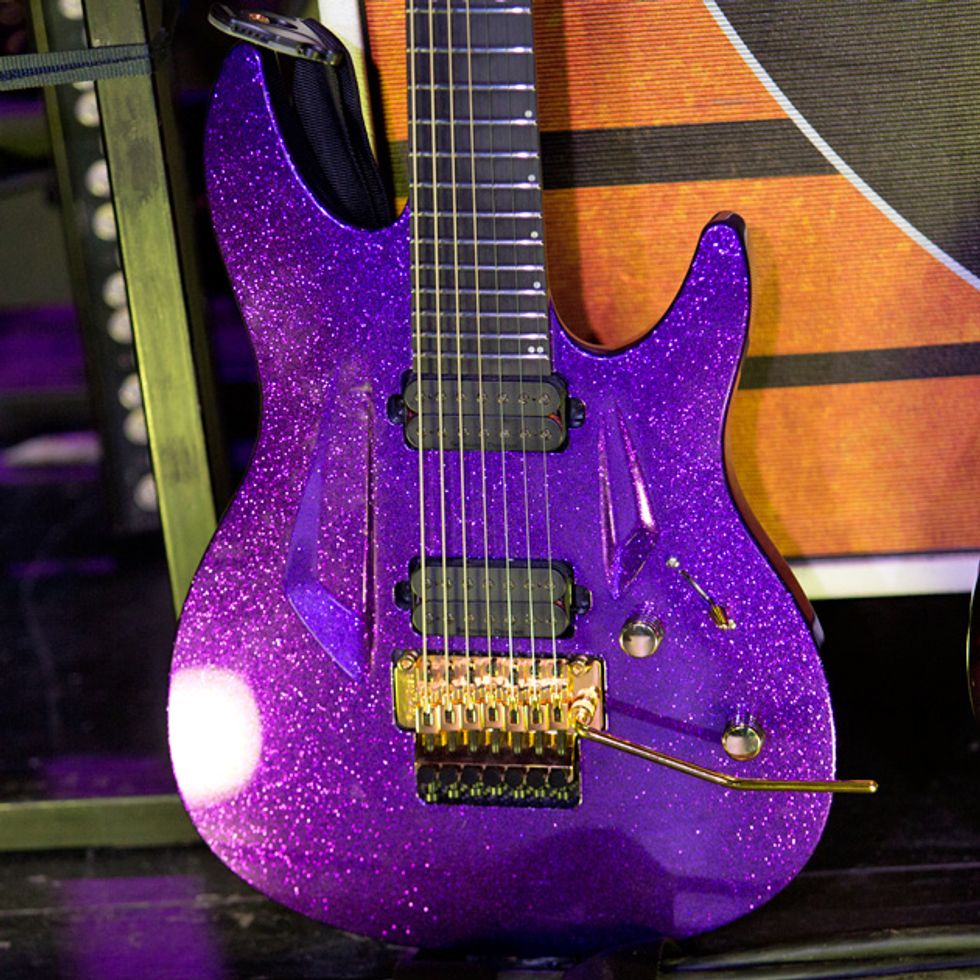 Click to subscribe to our weekly Rig Rundown podcast:

Click to enter for your chance to win a set of Misha's signature Barke Knuckle Ragnarok pickups.
---
---