Rig Rundown: Tiny Moving Parts
Enthusiastic, nimble-fingered Dylan Mattheisen dances between technical mathcore and catchy rock with Teles and a trusty DL4.
On the heels of releasing their seventh album in September 2019, breathe, the rocking trio of guitarist/vocalist Dylan Mattheisen and brothers Bill and Matt Chevalier, on drums and bass respectively, rolled intro Nashville primed to share songs old and new with the Music City crowd at the Exit/In.
But before all that happened, PG's Perry Bean chatted with Mattheisen about why he prefers mid-level Teles, how he developed his flashy technique, and the need for his constant pedal companion—the powerful Line 6 delay.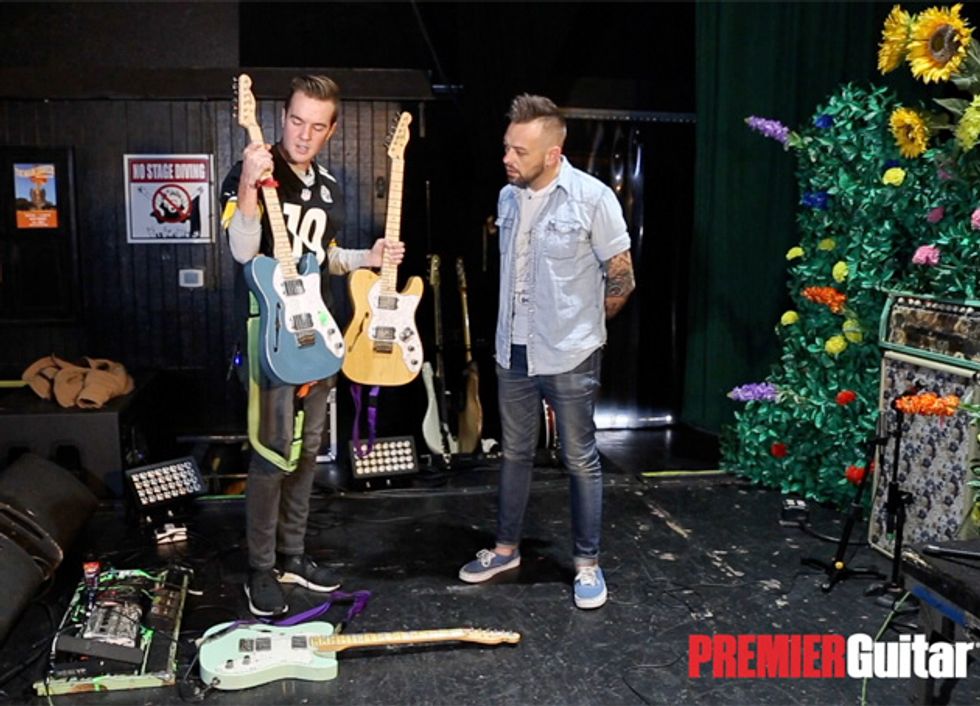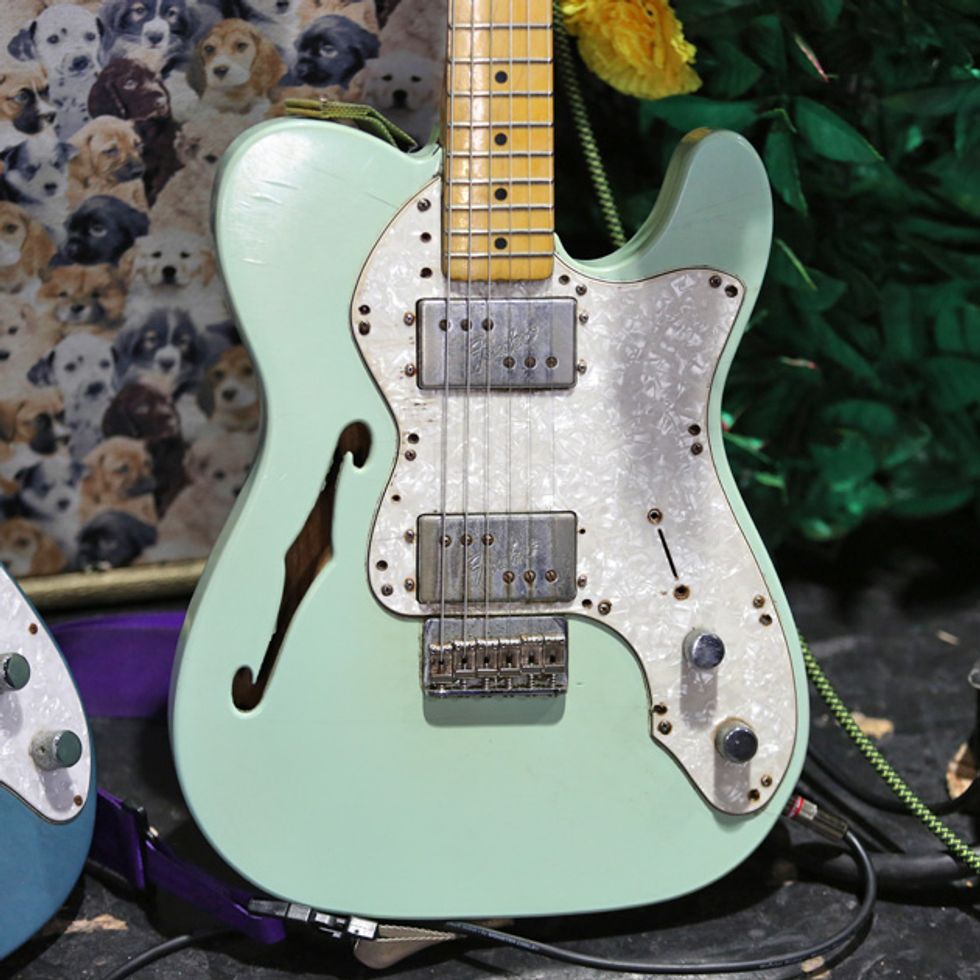 Dylan Mattheisen has been a Blink-182 fan since he can remember. And because of that, he knew when he had the scratch, he was gonna get a Fender because that's what Tom DeLonge used. After saving up enough cash while stocking shelves at his local grocery store, he searched eBay and landed on this MIM Fender Classic Series '72 Telecaster Thinline because of the color and swanky f-hole.
Since then, he's become such a fan of the Wide Range 'buckers he hasn't even messed around with a traditional single-coil Tele setup. Mattheisen feels these types of Ts expressively complement his playing style and serve as a fluent writing partner. The guitar is all stock except that it's now hardwired into the middle position. Dylan often vigorously strums and would knock the 3-way switch towards the neck or bridge, so he had a local tech friend solve the issue with a quick surgery. His main ride here carries the tuning of D–A–E–A–C#–E (covering 60 percent of TMP songs) and all of his guitars take Ernie Ball Skinny Top Heavy Bottom Slinky (.010–.052) strings.
This Fender Classic Series '72 Telecaster Thinline sees the stage for drop-D songs. (And as you can see with this one, and the next slide, he has gaff tape locking the selector into the middle position.)
And this third '72 Thinline is a standby for the surf-green model for open tunings.
The bridge part in their newest single "Vertebrae" features a banjo breakdown so Dylan busts out this Fender Rustler during that portion of the song.
This "Blazer" head started its life as a 60-watt Fender Super-Sonic combo. It feeds two Super-Sonic 2x12 cabs that are set up on each side of the drumkit. Dylan has loved this amp since hearing it at a friend's house because it has the perfect one-two punch of crystal cleans and burning distortion.
For all the adventurous rock moods Dylan and the Chevalier brothers go between within a set, his board is surprisingly, well, boring. The main tool is the Line 6 DL4, while he controls dynamics with his Ernie Ball Expression Overdrive, and interjects loops and samples with the Boss RC-30. Everything is kept in line because of the TC Electronic PolyTune.
---
Click below to listen wherever you get your podcasts:
---
D'Addario Trigger Capos:https://www.daddario.com/TriggerCaposRR
---