Rig Rundown: Toto's Steve Lukather
The top-shelf guitarist pulls back the curtain on the high-power amps, signature guitars, and boutique pedals he uses to power his live show.
Lukather runs two Bogner Ecstasy 101B heads and keeps a third on top as a backup. He plugs the heads into two Bogner 4x12 cabs loaded with Celestion Vintage 30 speakers.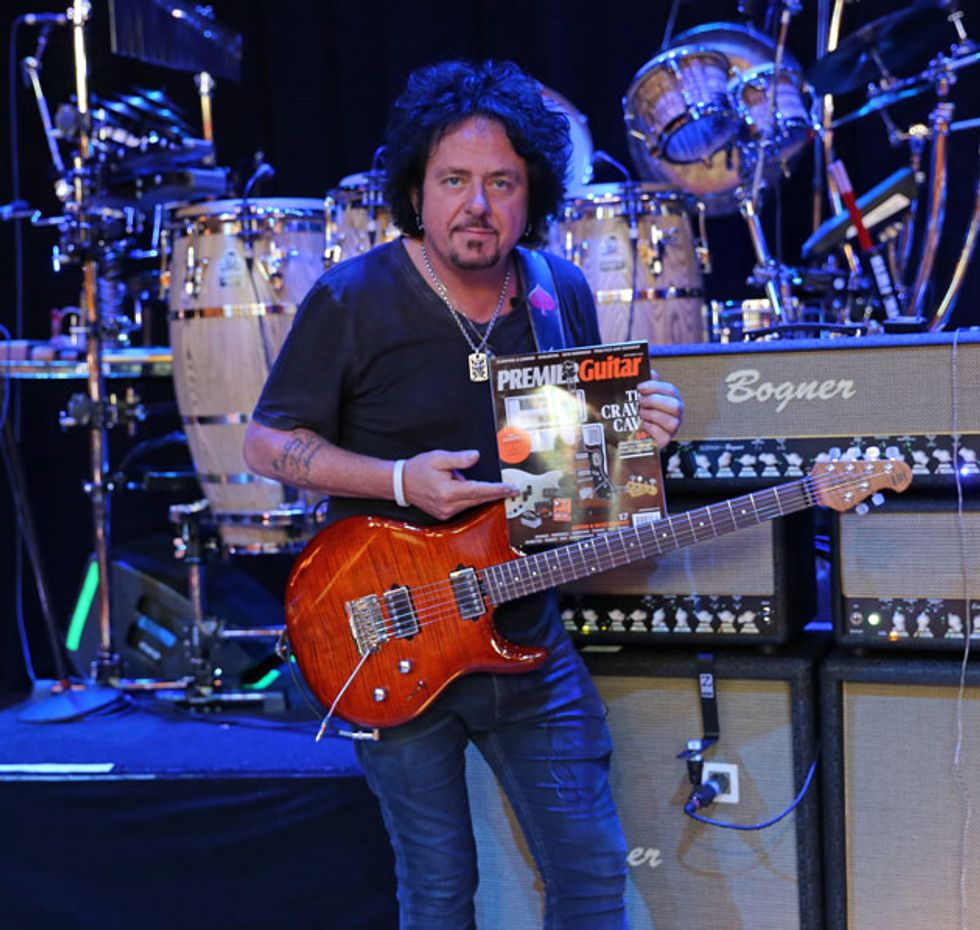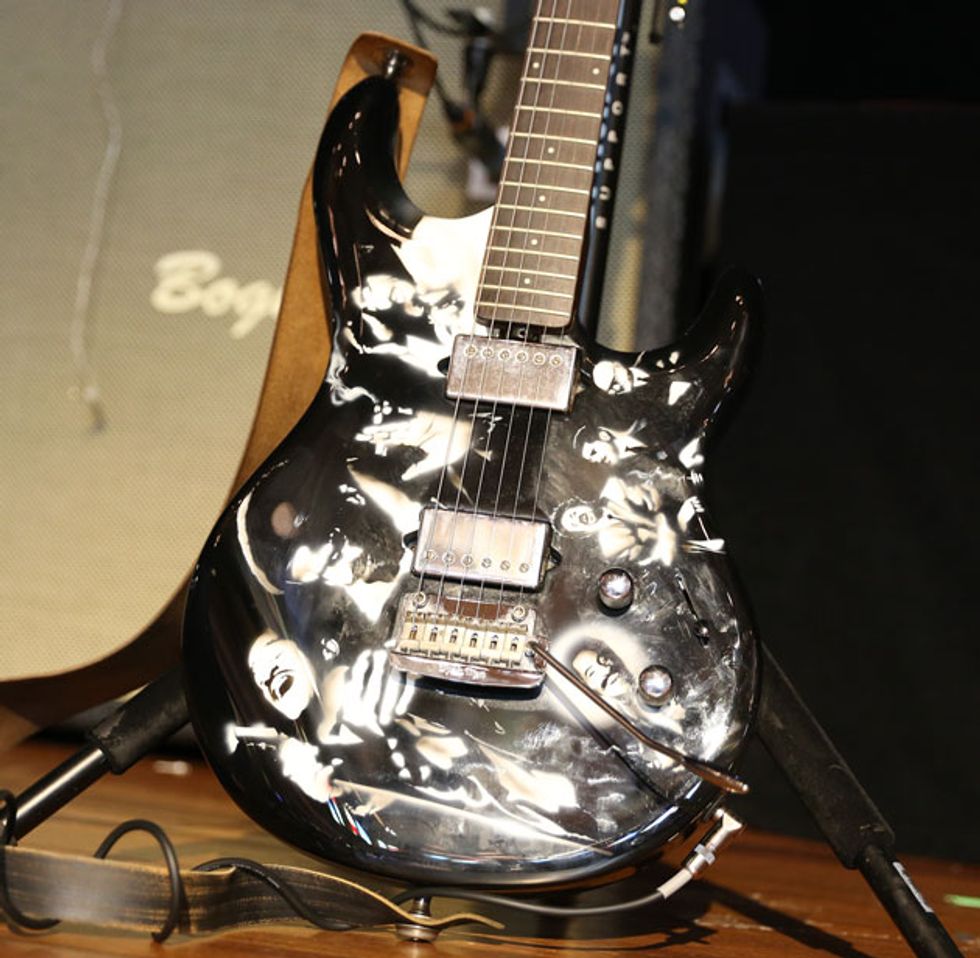 Click to subscribe to our monthly Rig Rundown podcast: