Guitarists from around the globe (that would be you) share their stomping grounds of all shapes and sizes.
Sean built this board with spare plywood from his dad's garage. "I painted it, put Velcro all over it, slapped on a power strip, and called it a day," he says. His signal chain: Boss TU-2, Electro-Harmonix Germanium OD, Snarling Dogs Blue Doo overdrive, Boss DS-1, Mantic Proverb, Boss DD-7, EarthQuaker Devices Rainbow Machine pitch-shifter, DigiTech Whammy, Boss RE-20. "Sometimes," says Sean, "I like to switch out the Blue Doo and DS-1 for my Electro-Harmonix Micro Synthesizer and Doctor Q, and then I hook up my Line 6 Delay Modeler off the end. That gets me some really crazy sounds!"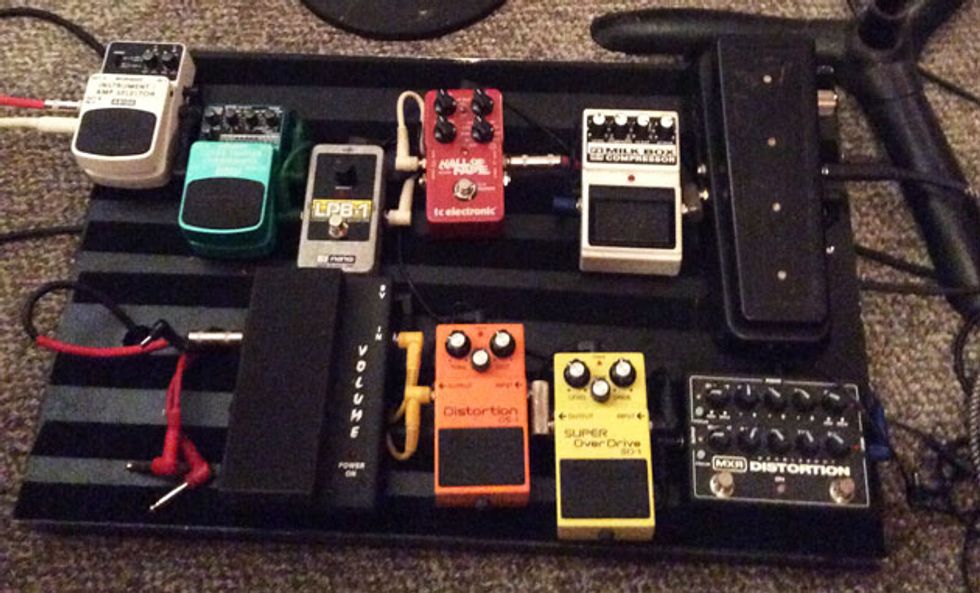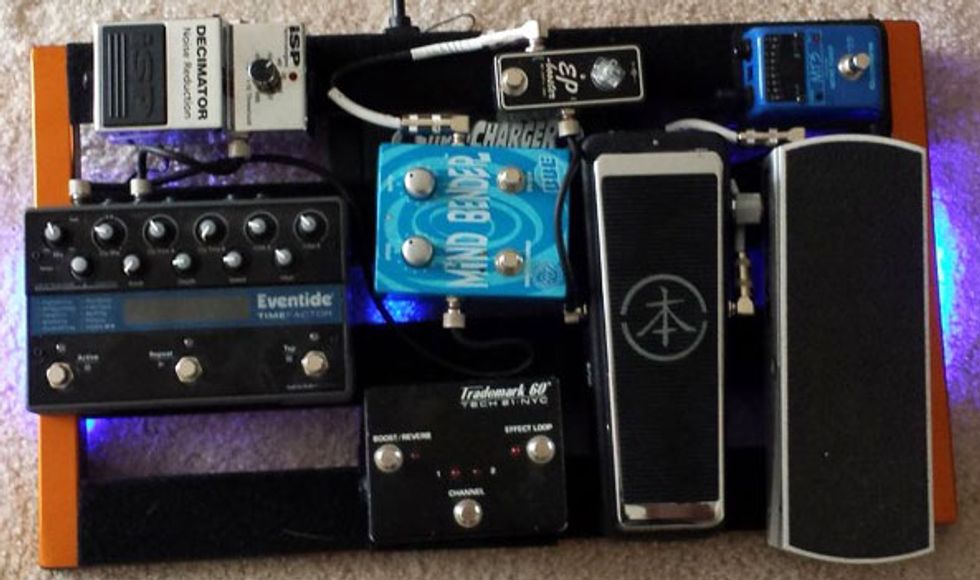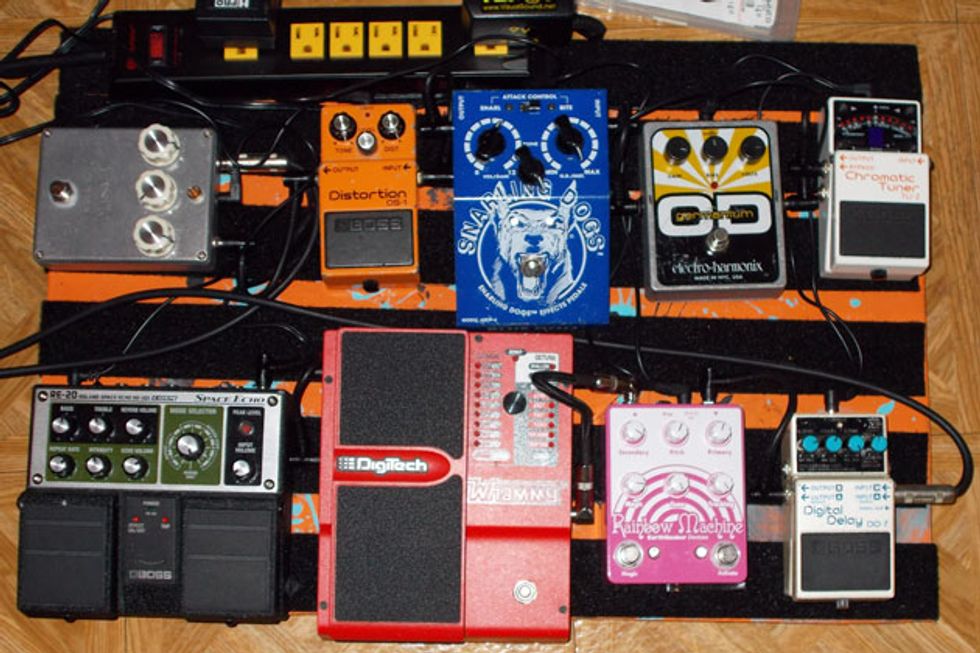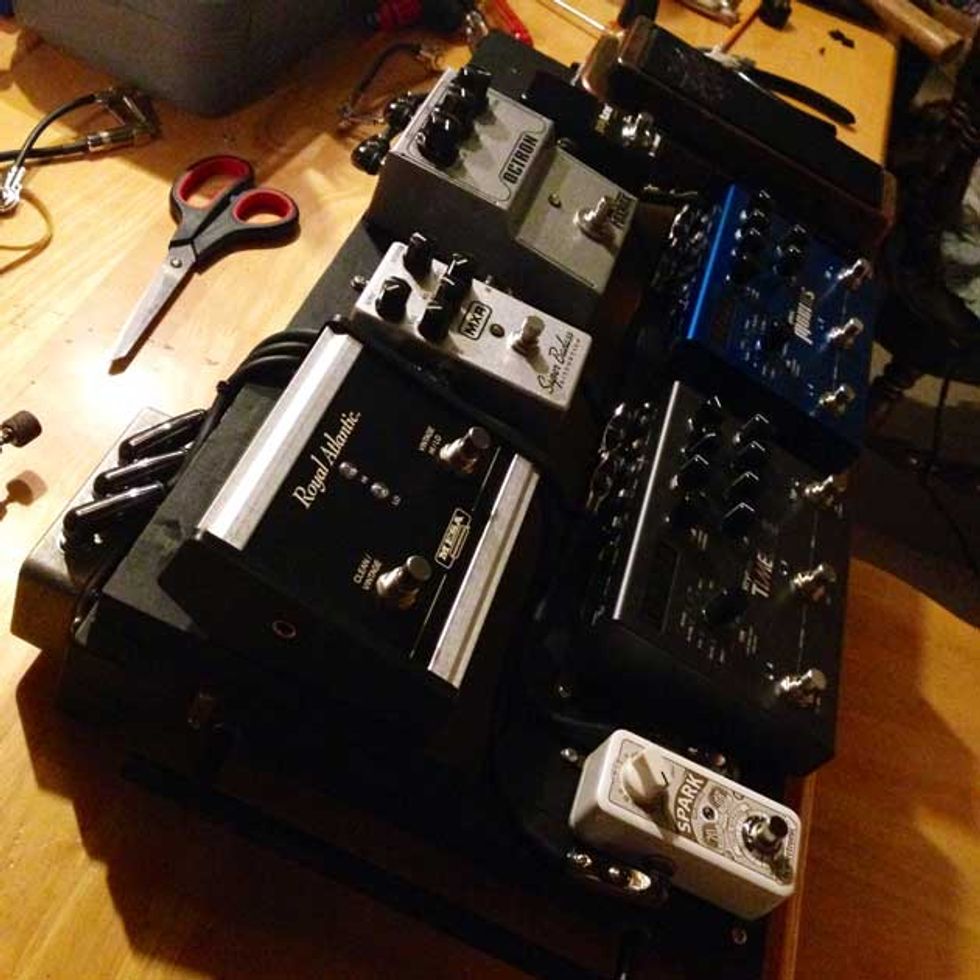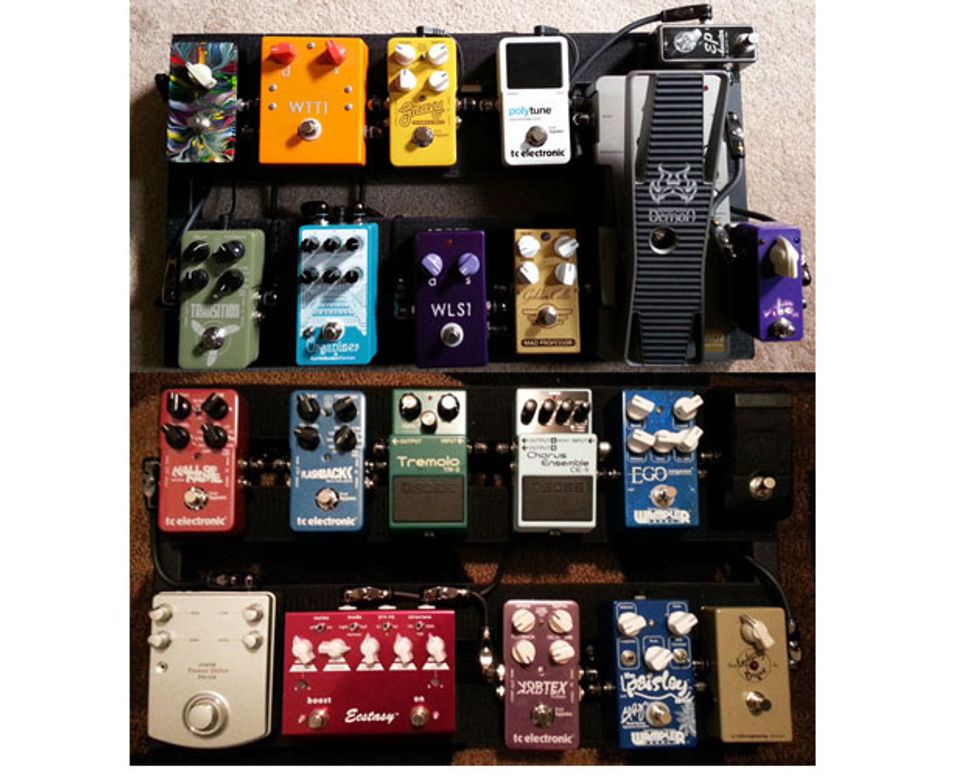 One of our favorite pastimes is racking up good ol' pedal envy by ogling the setups of our fellow players. It seems you don't tire of it either, because pedalboard mail keeps rolling in!
Here are some of the latest board submissions, from a crafty all-in-one board to a fuzz-sick stomper to a bunch of boxes on a cutting board. There are plenty more where these came from (pedal lust has no end), so look for Reader Pedalboards Part 2 next week!