Show Us Yours: Reader Pedalboards Part 1
Guitarists from around the globe (that would be you) share their stomping grounds of all shapes and sizes.
Charles Urenko originally assembled this board for acoustic guitar. But when he joined a new band playing electric, he didn't want to resume lugging his large-format Pedaltrain Pro. This smaller Pedaltrain PT-1 frame houses a Guyatone Micro Tuner, an Ernie Ball VP JR volume pedal, a BBE Ben Wah, an Xotic EP Booster, a BBE Mind Bender vibrato/chorus, an Eventide TimeFactor delay, and an ISP Noise Decimator. The footswitch is for a Tech 21 Trademark 60 amp, which has a Guyatone Micro Delay in its effect loop. A BBE Supa-Charger provides the juice. Charles modded the board frame with blue LED strips and extra jacks.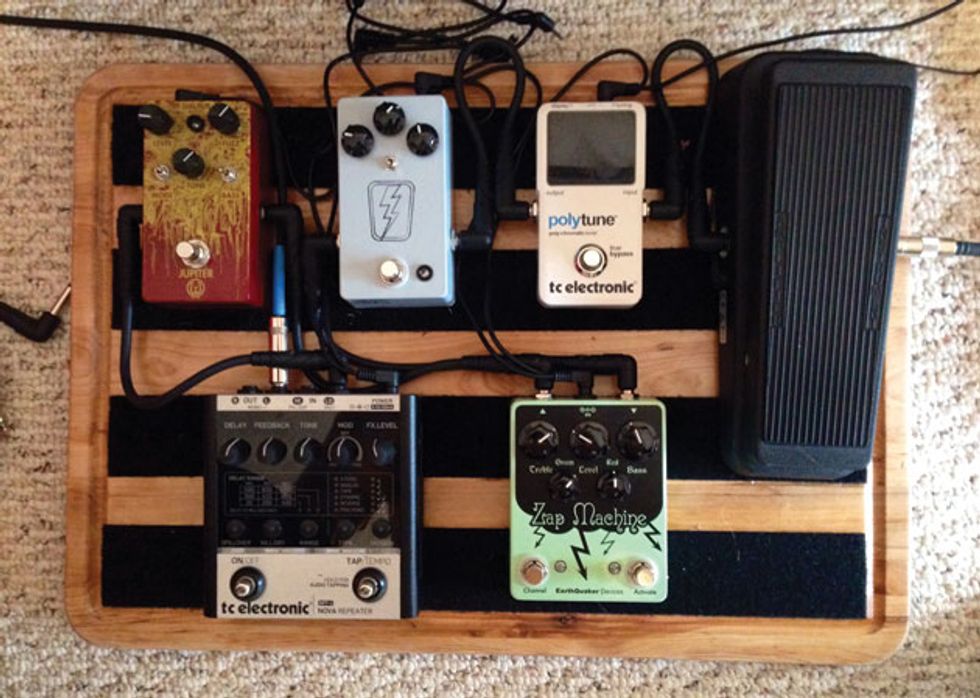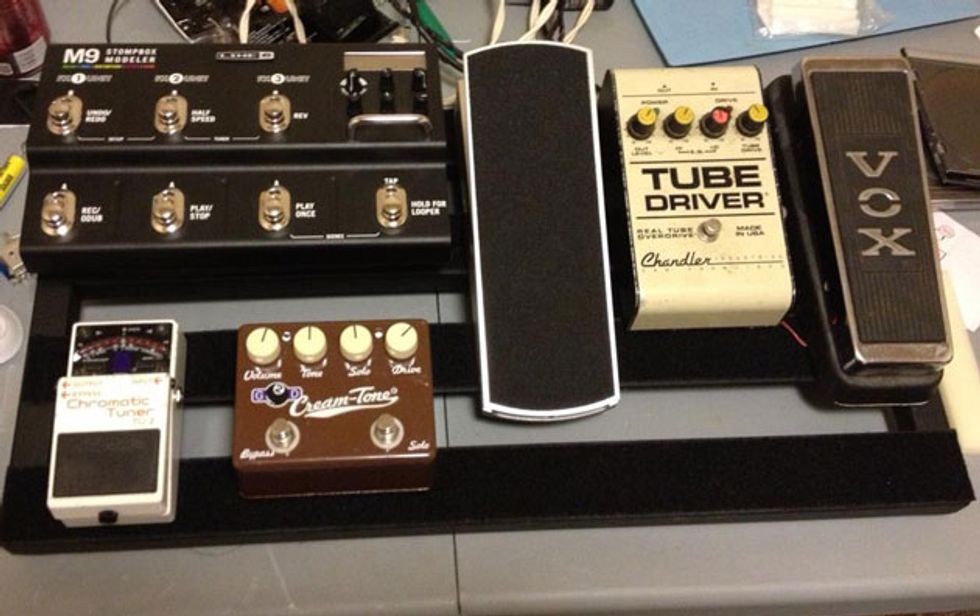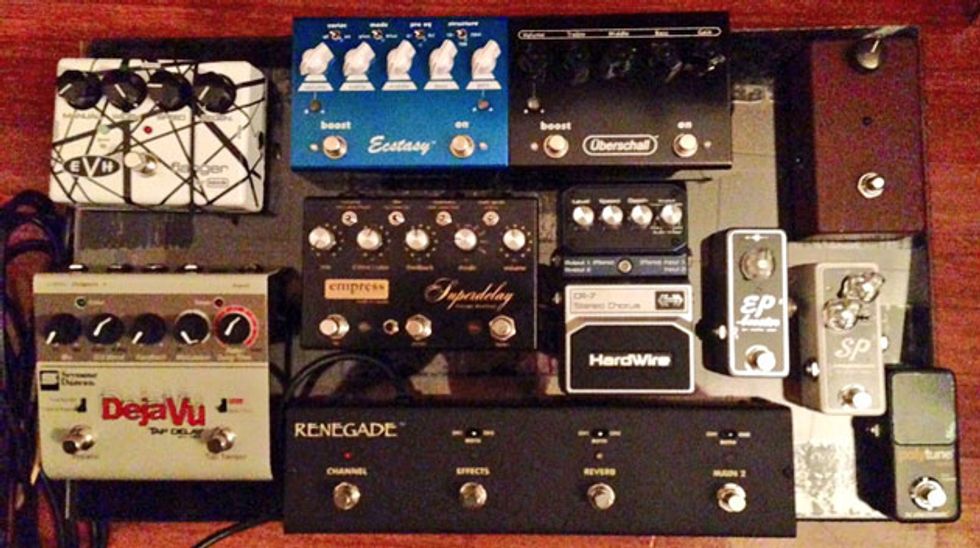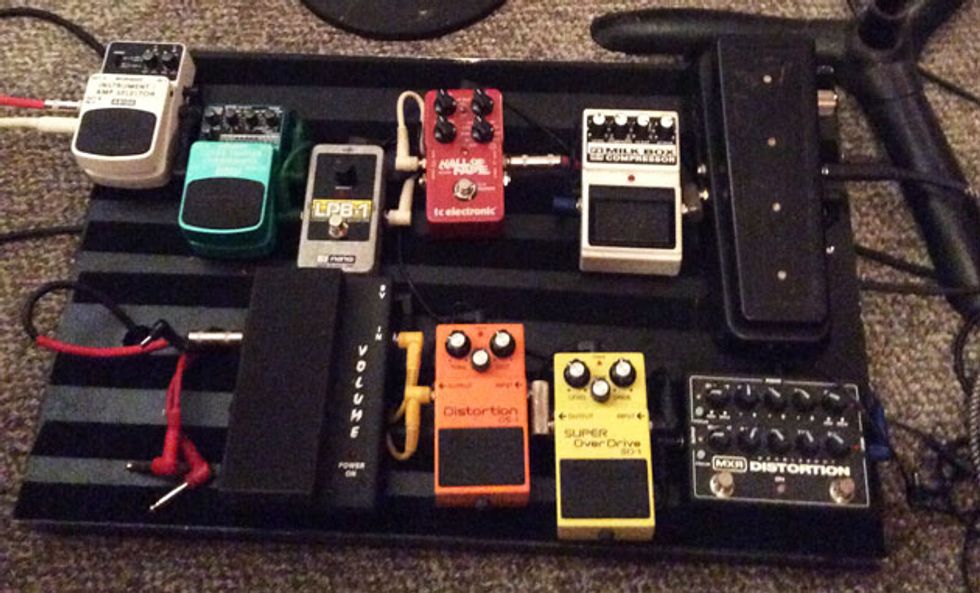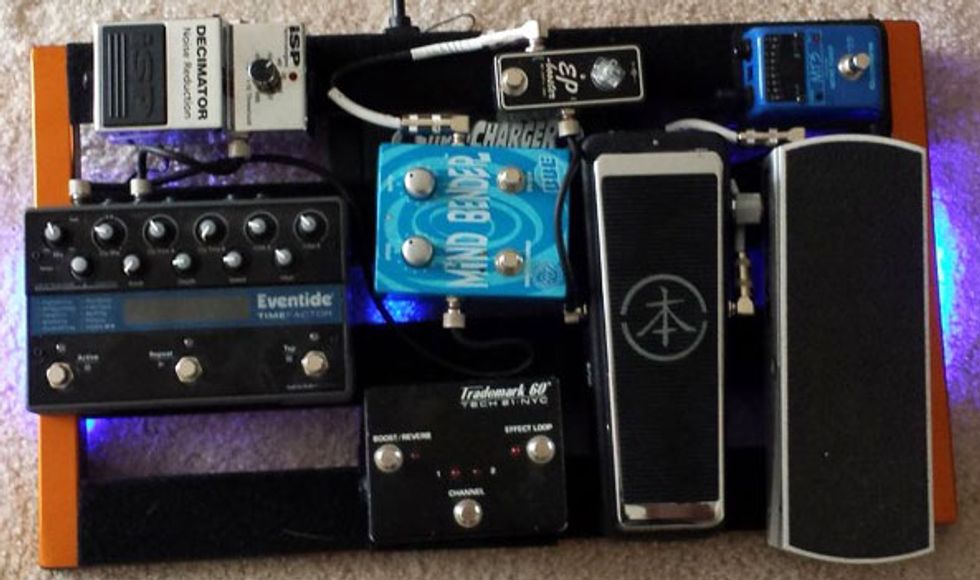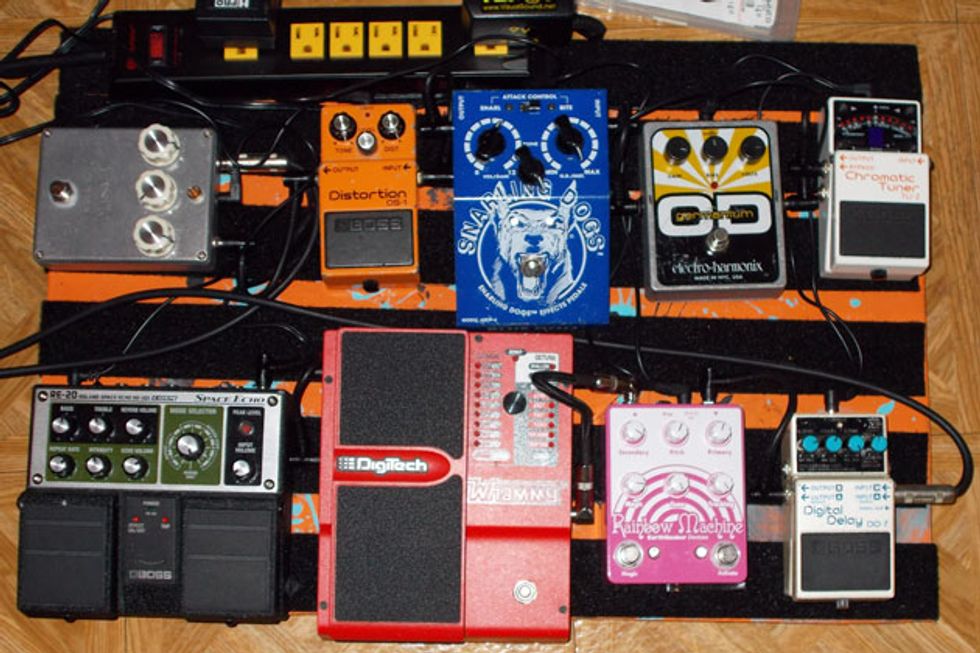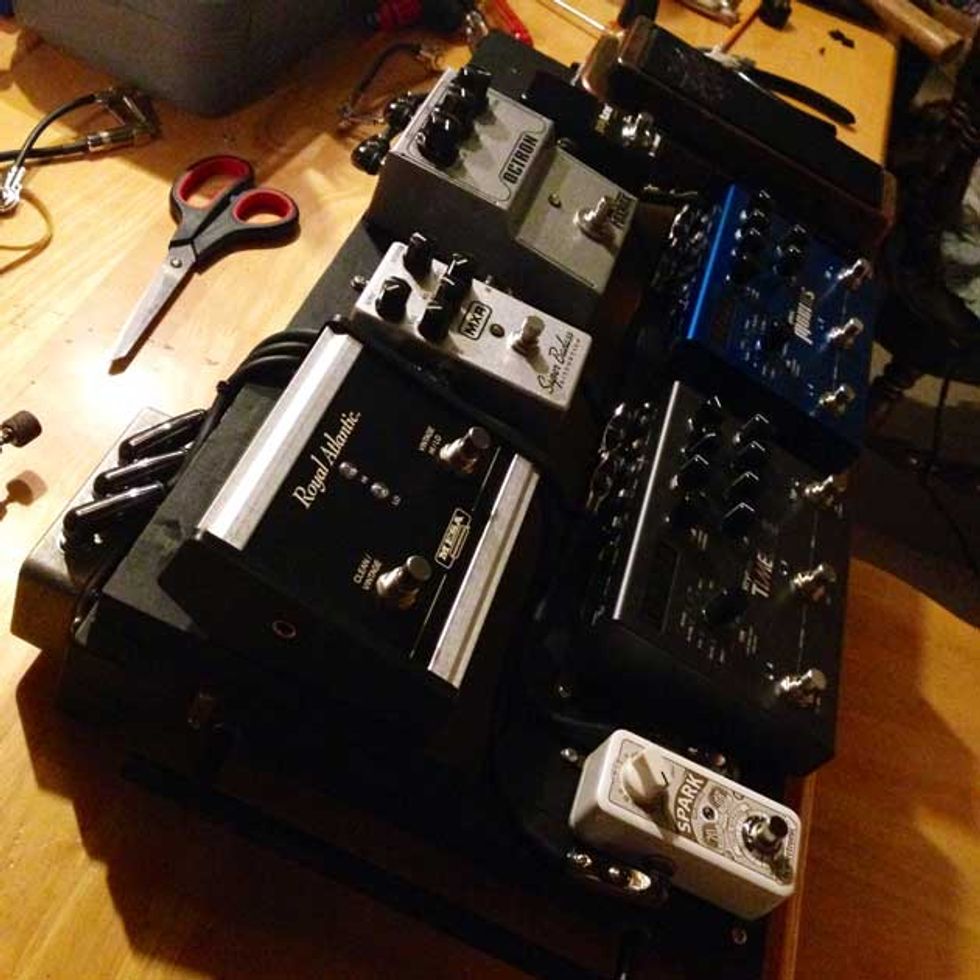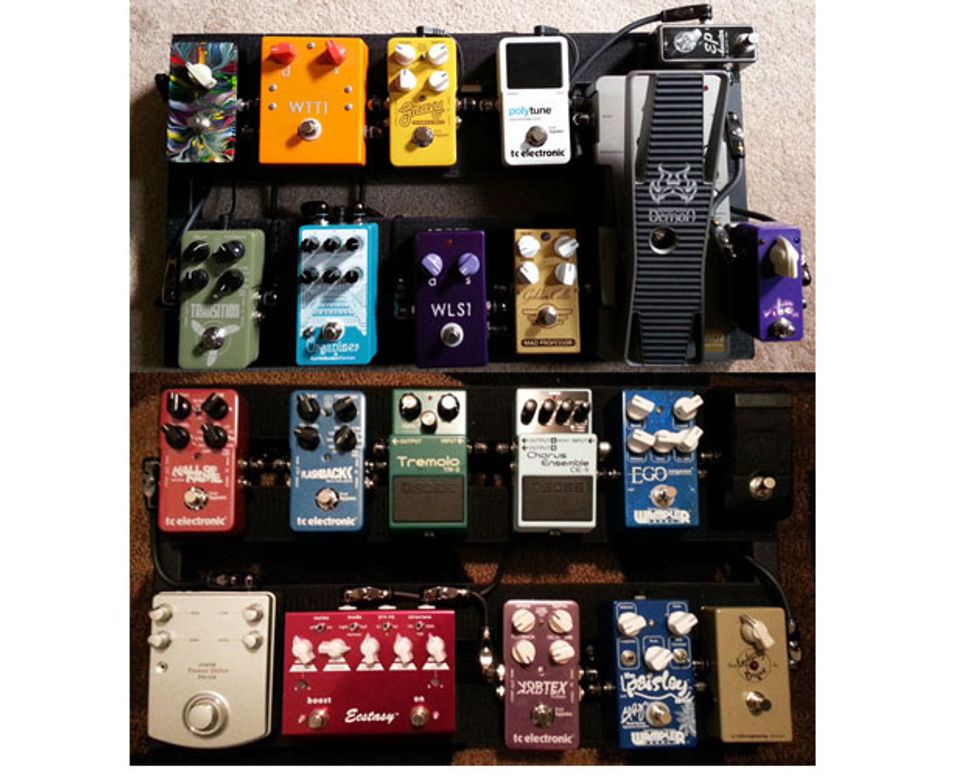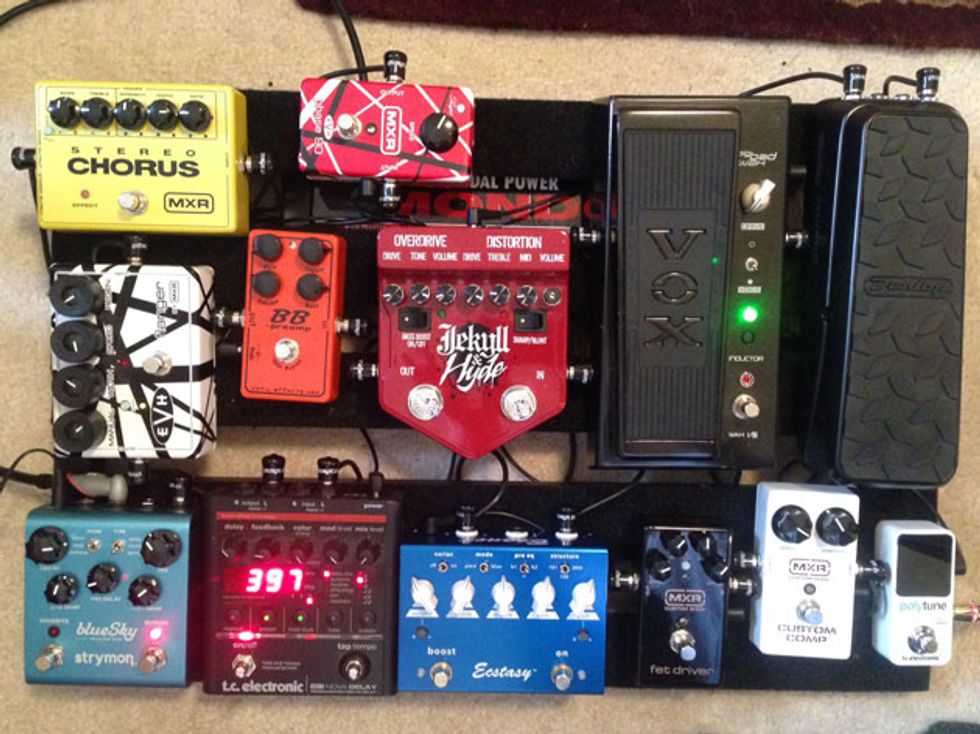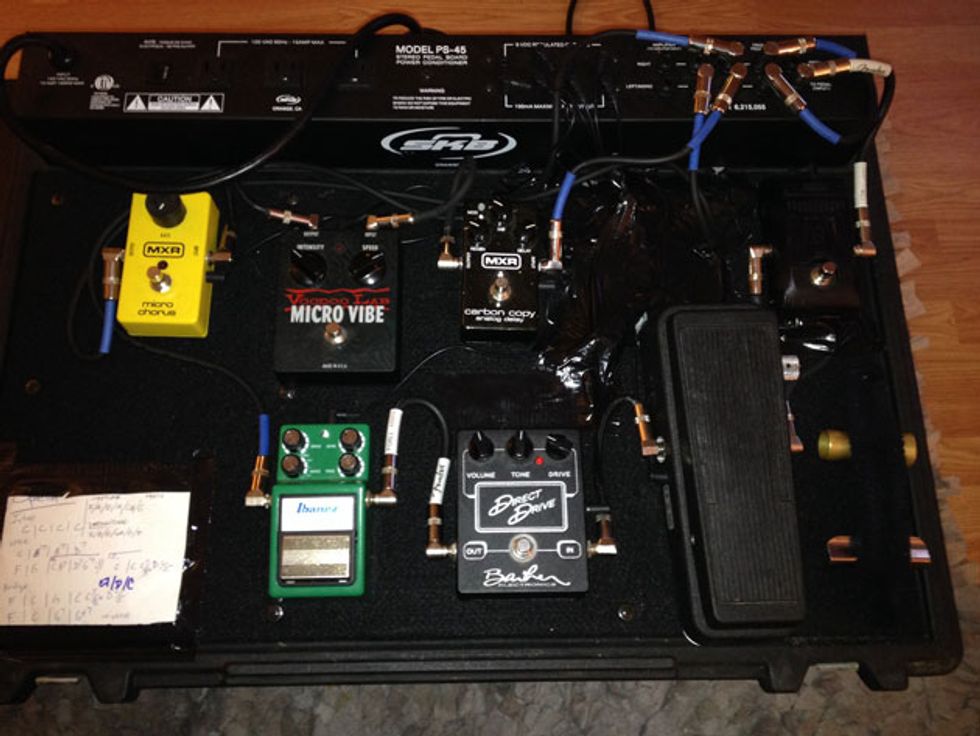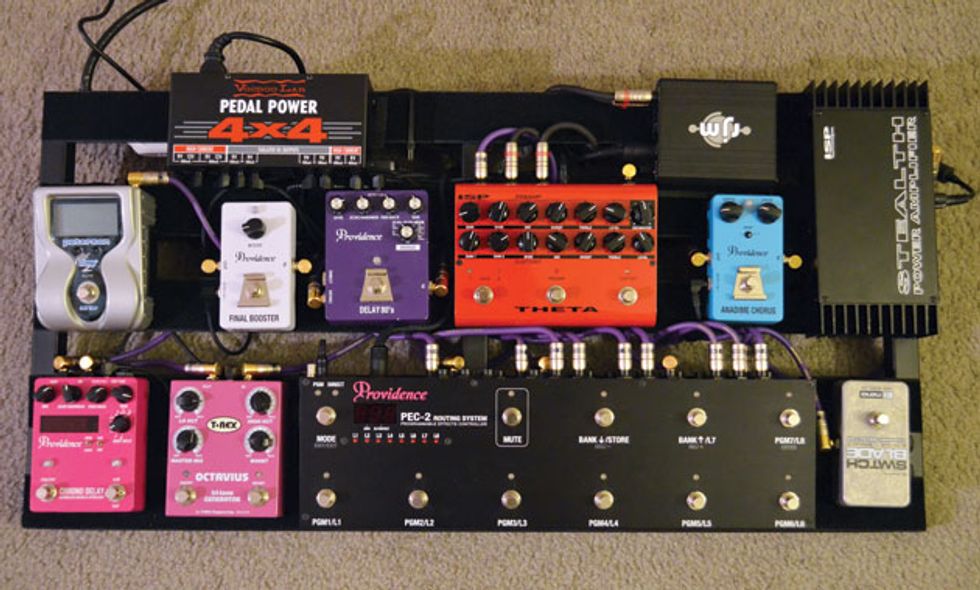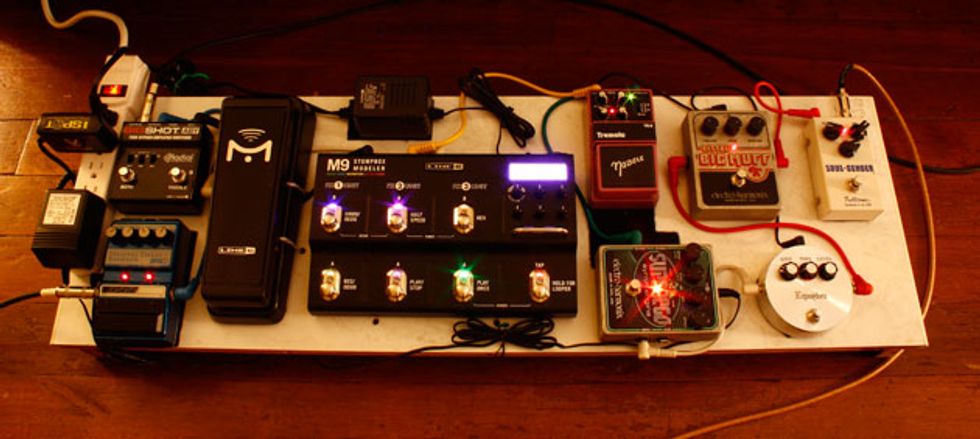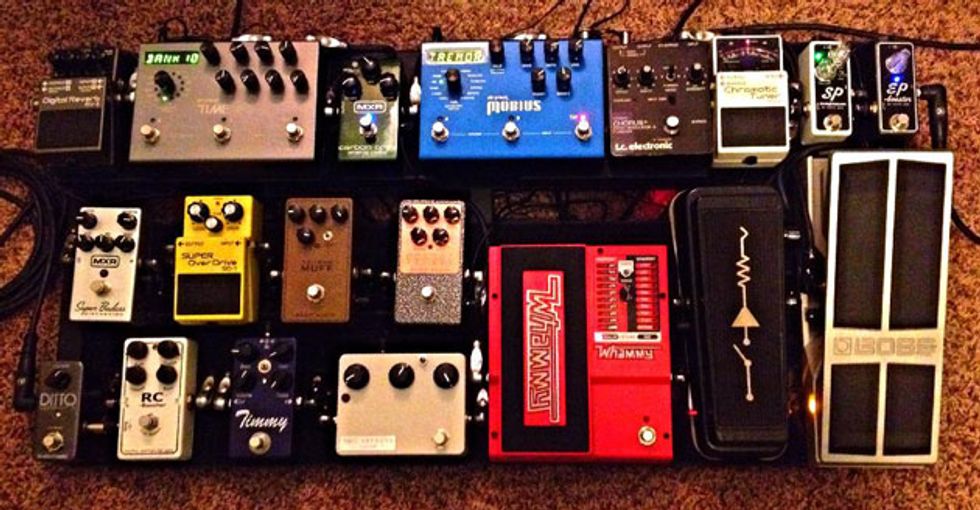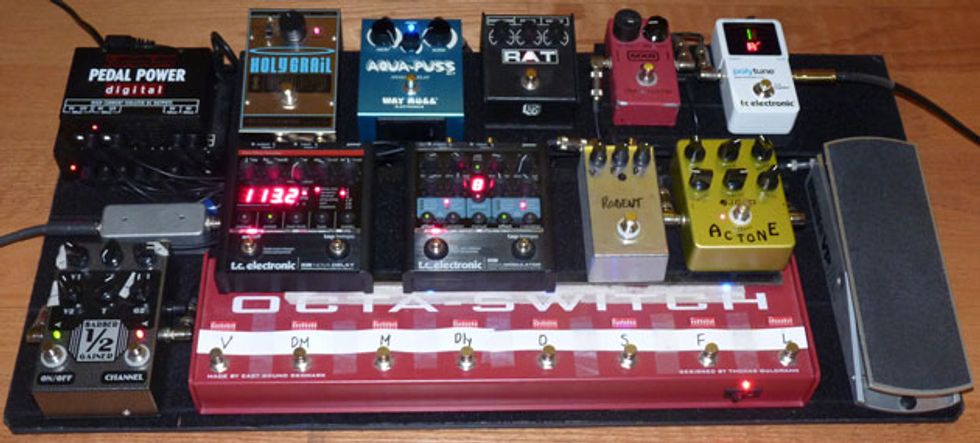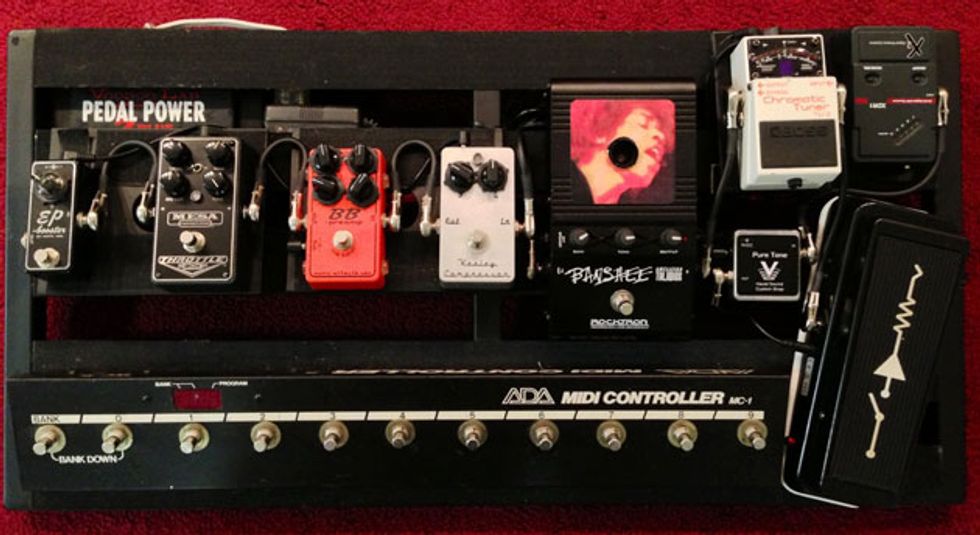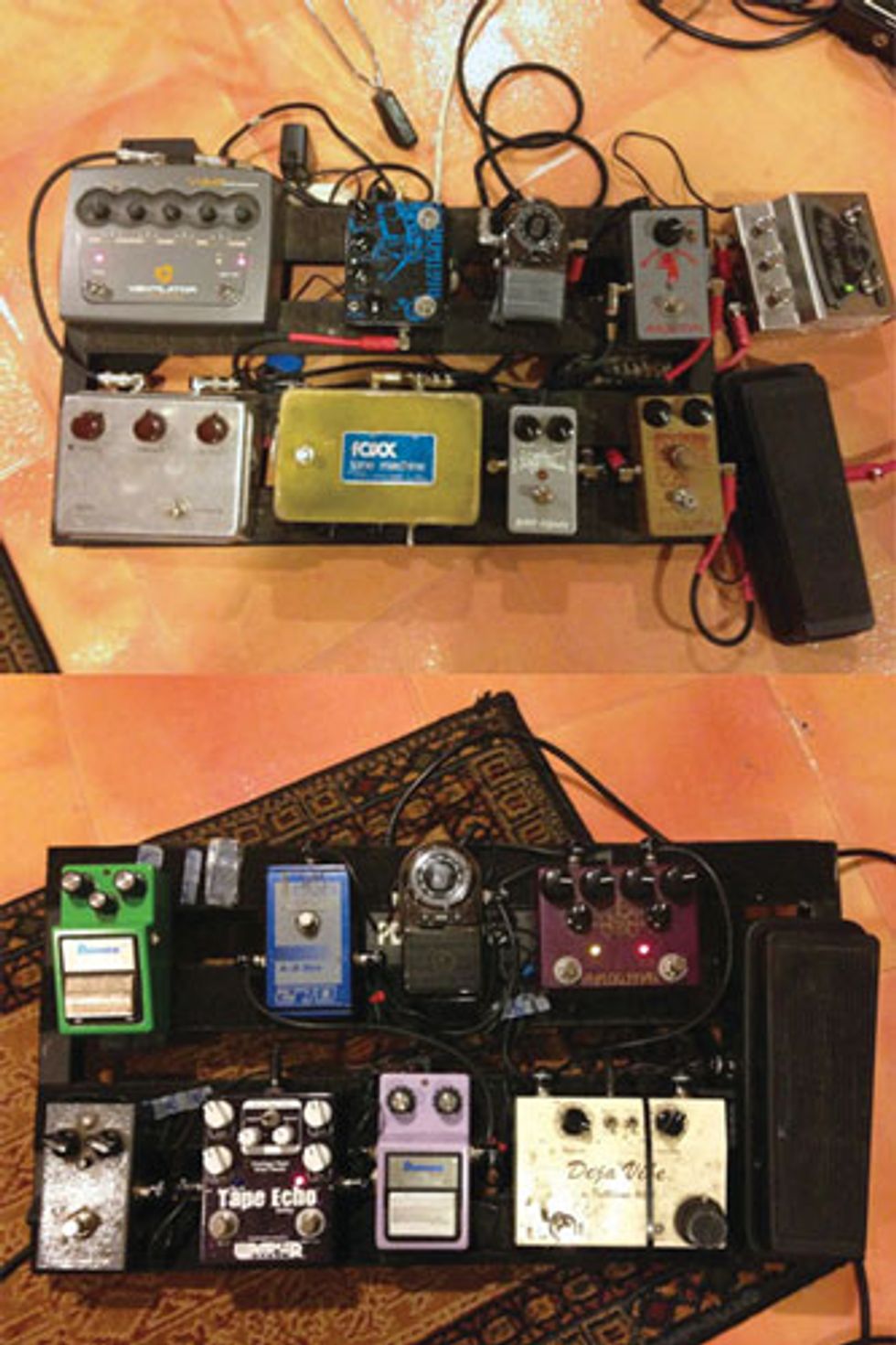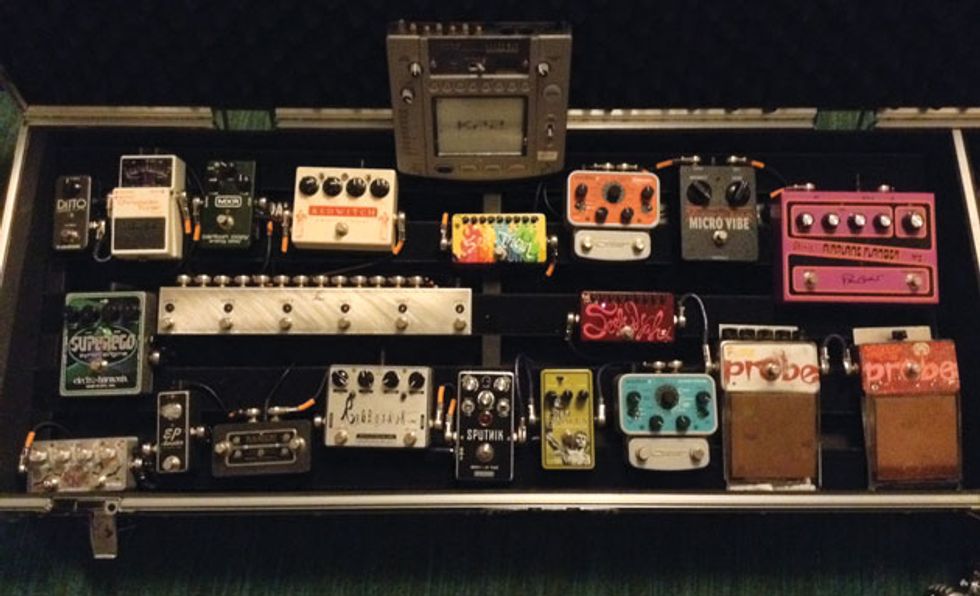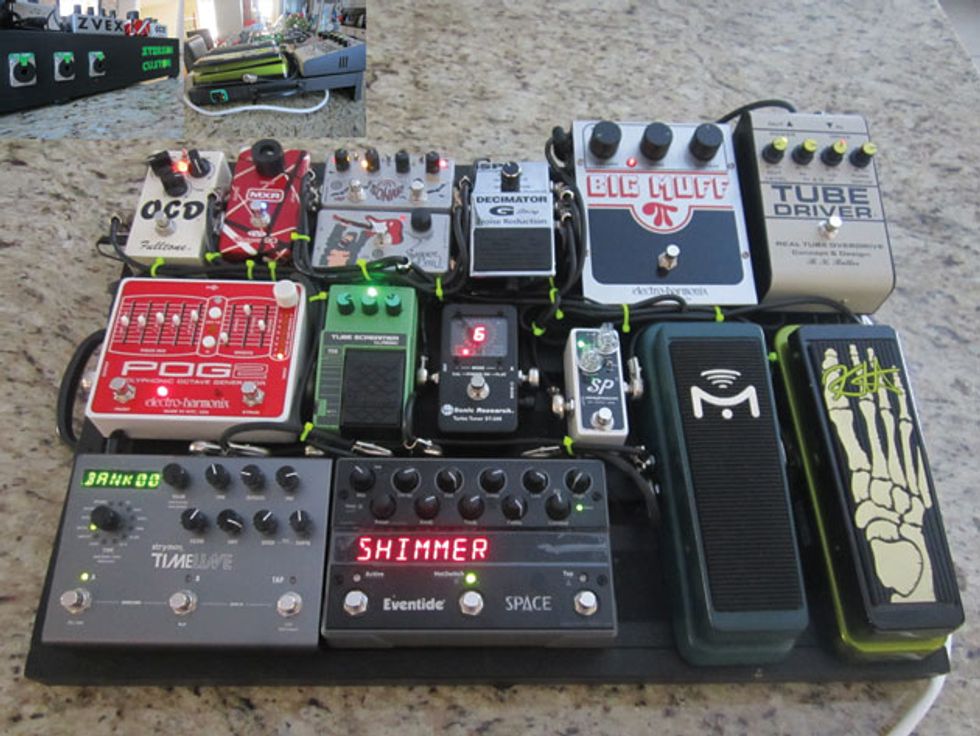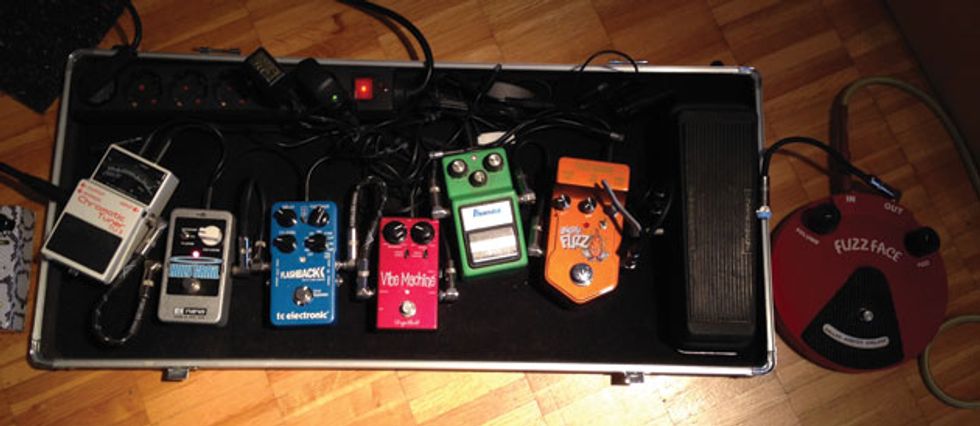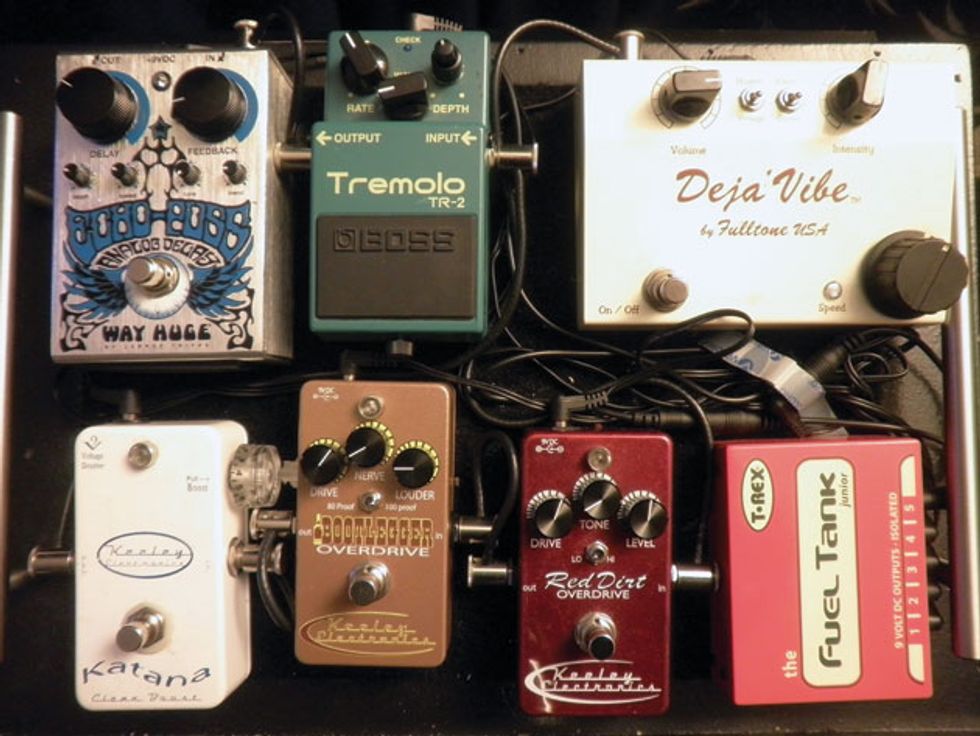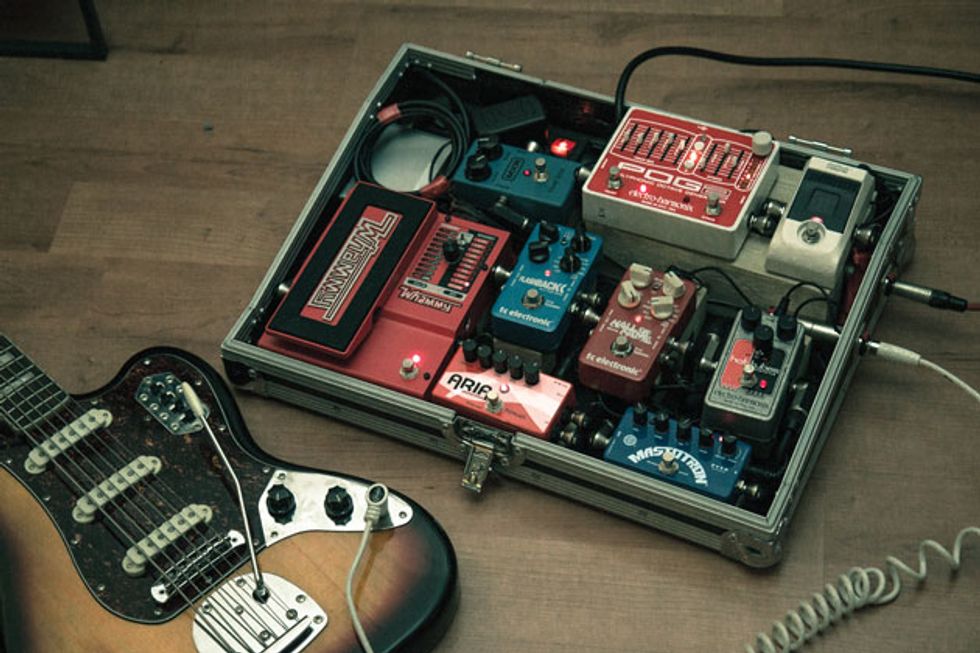 One of our favorite pastimes is racking up good ol' pedal envy by ogling the setups of our fellow players. It seems you don't tire of it either, because pedalboard mail keeps rolling in!
Here are some of the latest board submissions, from a crafty all-in-one board to a fuzz-sick stomper to a bunch of boxes on a cutting board. There are plenty more where these came from (pedal lust has no end), so look for Reader Pedalboards Part 2 next week!