Another year means another chance to show off your pedal playground.
Michael Stibor: Blue-Collar Board
"I call this the working man's pedalboard," Michael says. "I didn't pay over $100 for any one pedal (the DD-7 was used)." Top deck: Electro-Harmonix Silencer, Joyo Dyna Compressor, Boss TU-3, Hotone Soul Press (used as a volume pedal).


Bottom Deck: Boss DD-7 Digital Delay, TC Electronic MojoMojo Overdrive, TC Electronic Dark Matter Distortion, and an original Dunlop Cry Baby wah. Everything is powered by a Donner power supply (thus the blue LED lighting from underneath).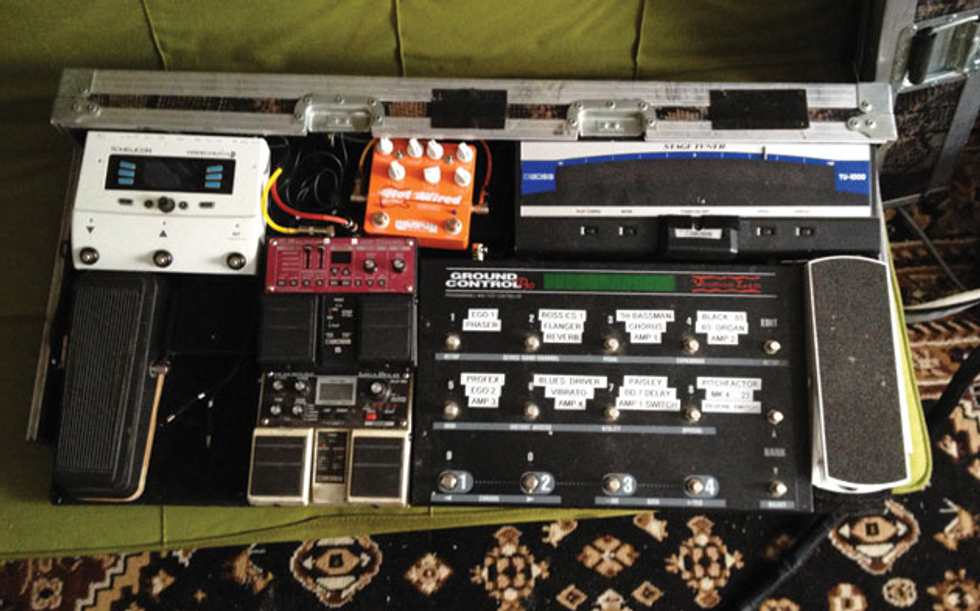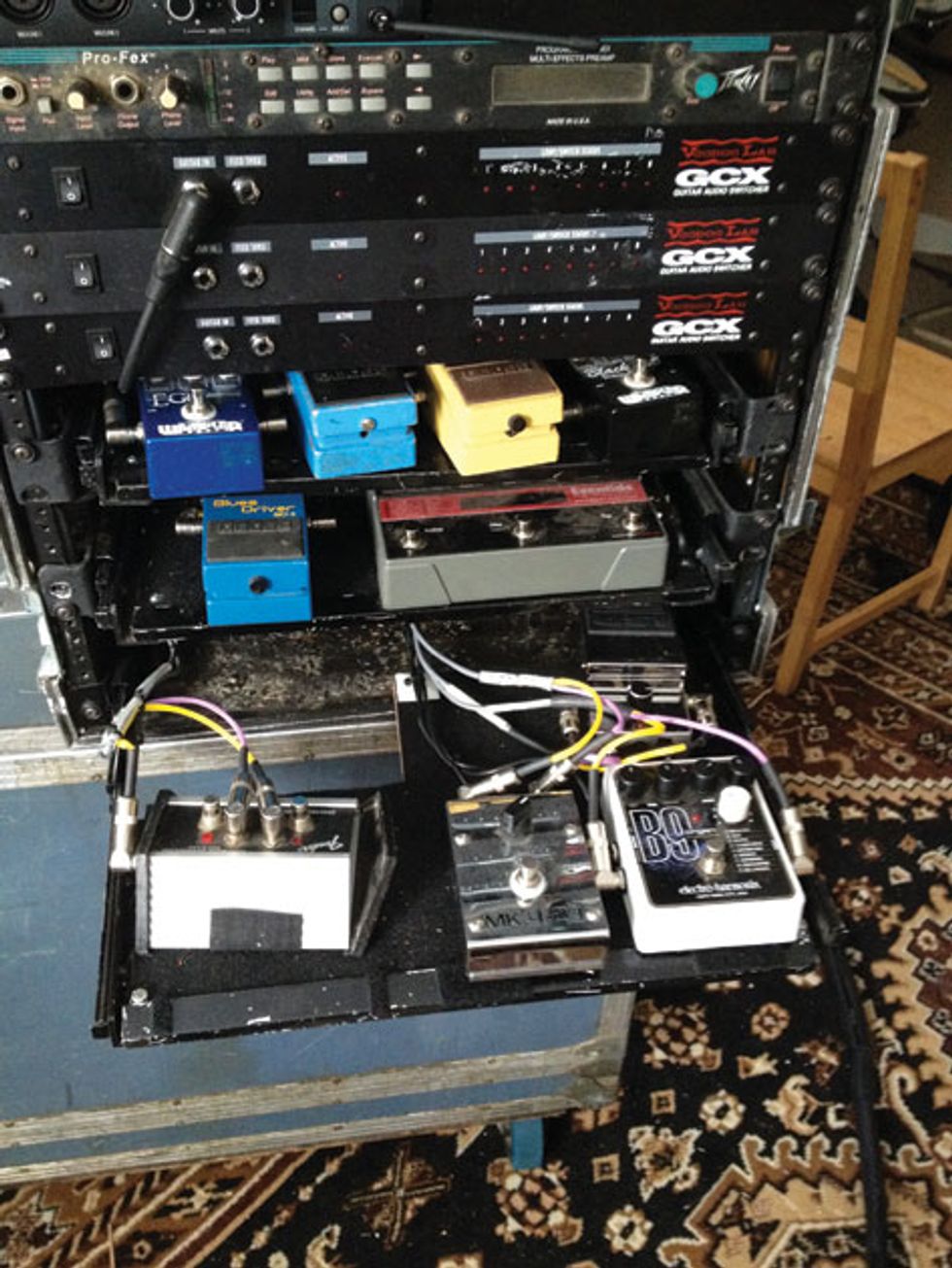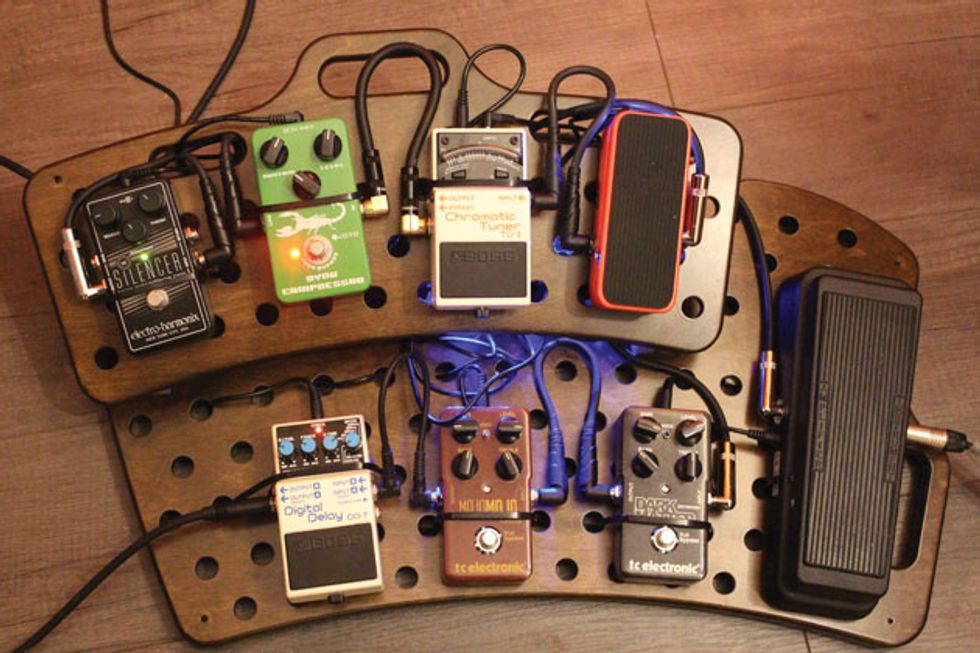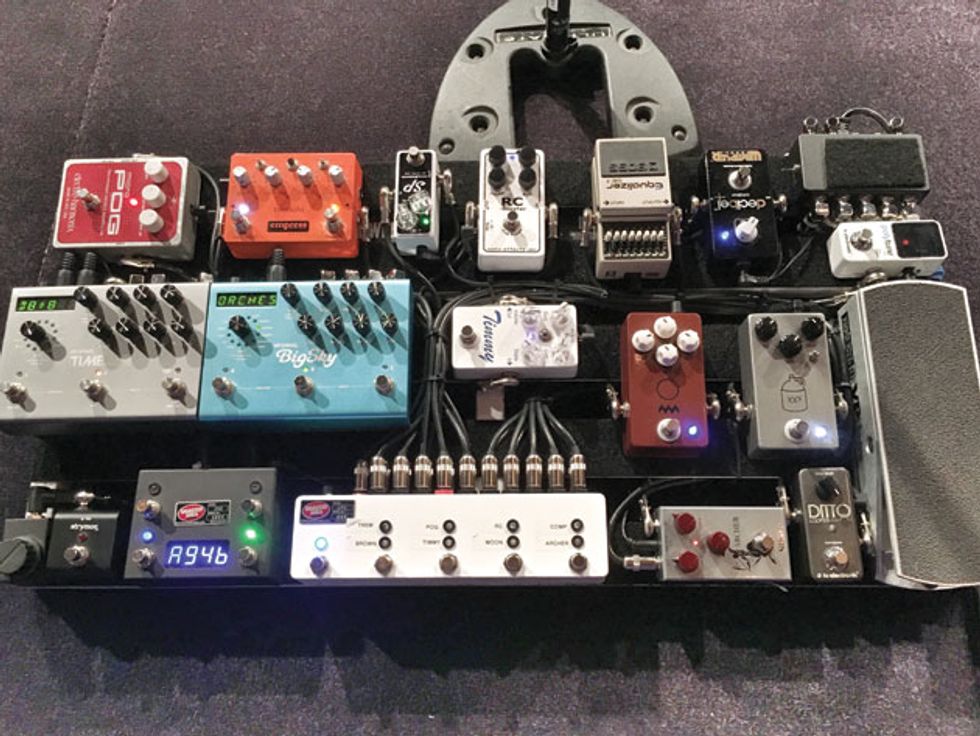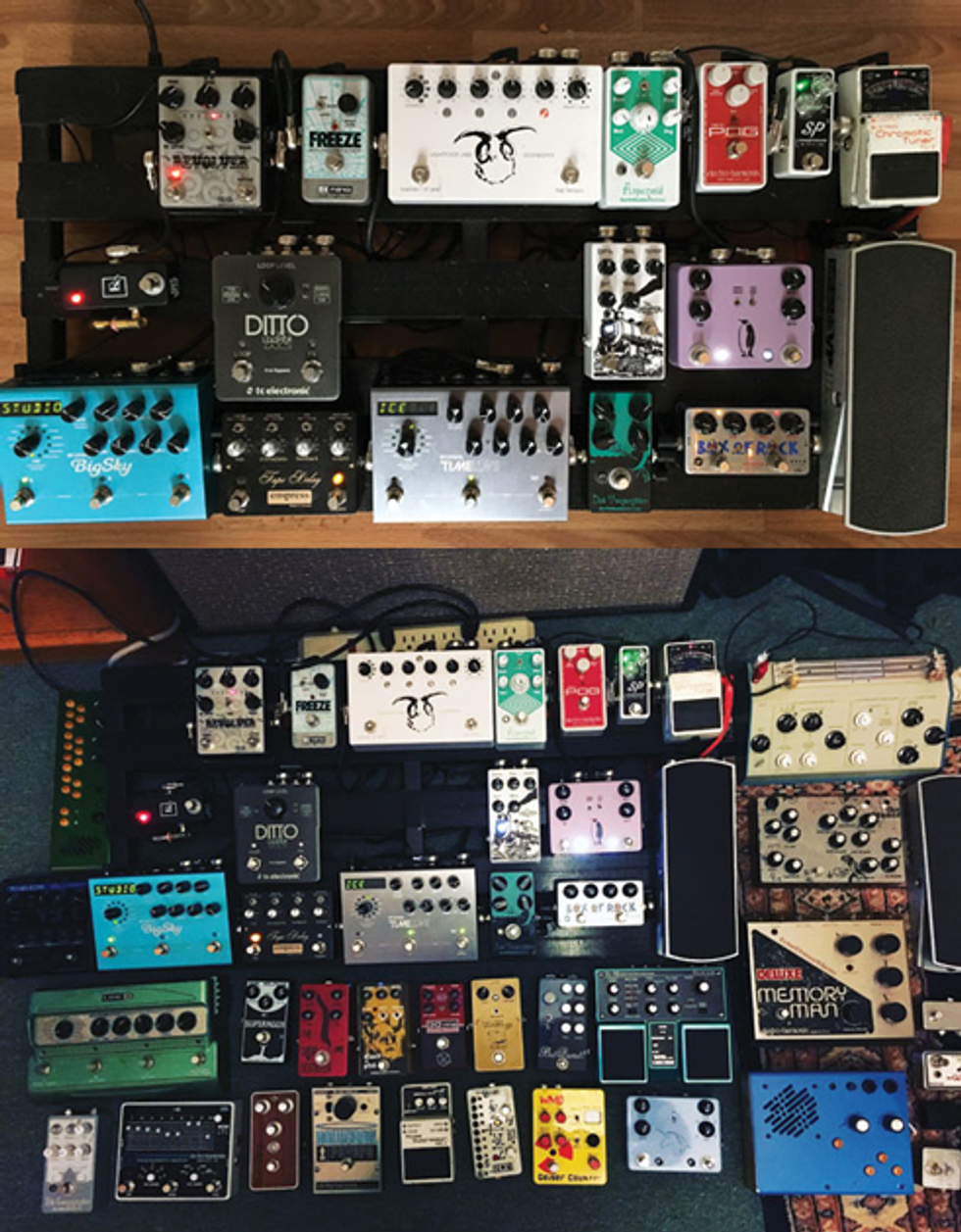 Pedals are universal. As you'll see from these boards assembled by guitarists living across the globe, stomping transcends borders. From Connecticut to California, Canada to Mexico, Portugal to Slovakia, passionate players answered our call to share their prized collection with PG tone freaks.
This year's submissions include an obsessive church guitarist, a 6-stringer with a penchant for gothic art, and a board with a sumo wrestler mascot. A few of you even showed us your effects overflow, including a dedicated room for pedals that don't fit on the gig board … sounds about right!