Another year means another chance to show off your pedal playground.
Gilbert Avila: Pedal Chamber
"I'm honestly very, very, very obsessed with guitar pedals! I've been lucky enough to land a job that allows me to indulge a lot more these days—it's one of the healthier addictions to have."
We believe him. Gilbert not only showed us his DIY board made from Ikea shelves, but he also showed us something we don't see every day (though we know a lot of you have them): a pedal "storage room."
The following pedals have made it onto his current board: a Korg Pitchblack tuner, Electro-Harmonix Hog, Malekko Charlie Foxtrot, EarthQuaker Park Fuzz Sound, Heavy Electronics Grind Fuzz, Ibanez Echo Shifter, TC Electronic Alter Ego V2, EarthQuaker Afterneath, TC Electronic Ditto X2, and a Boss RC-20XL. He uses a Visual Sound 1 Spot for juice and wires it all up with Lava Tightrope Gold Plug cables.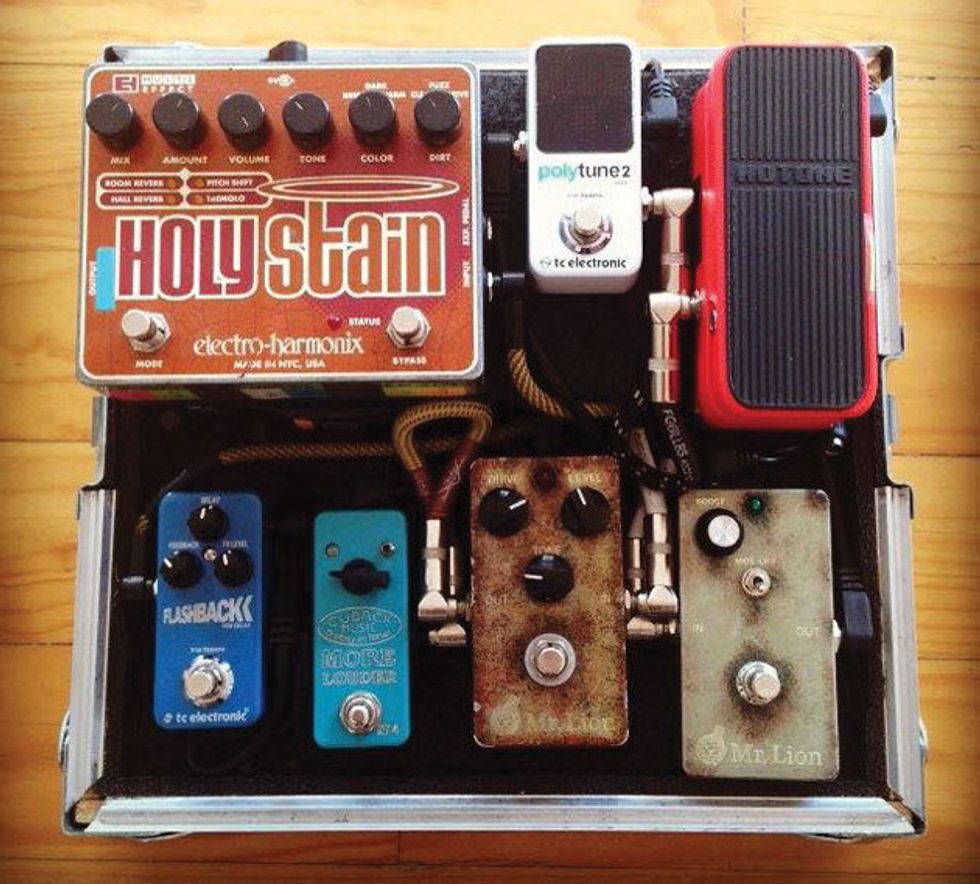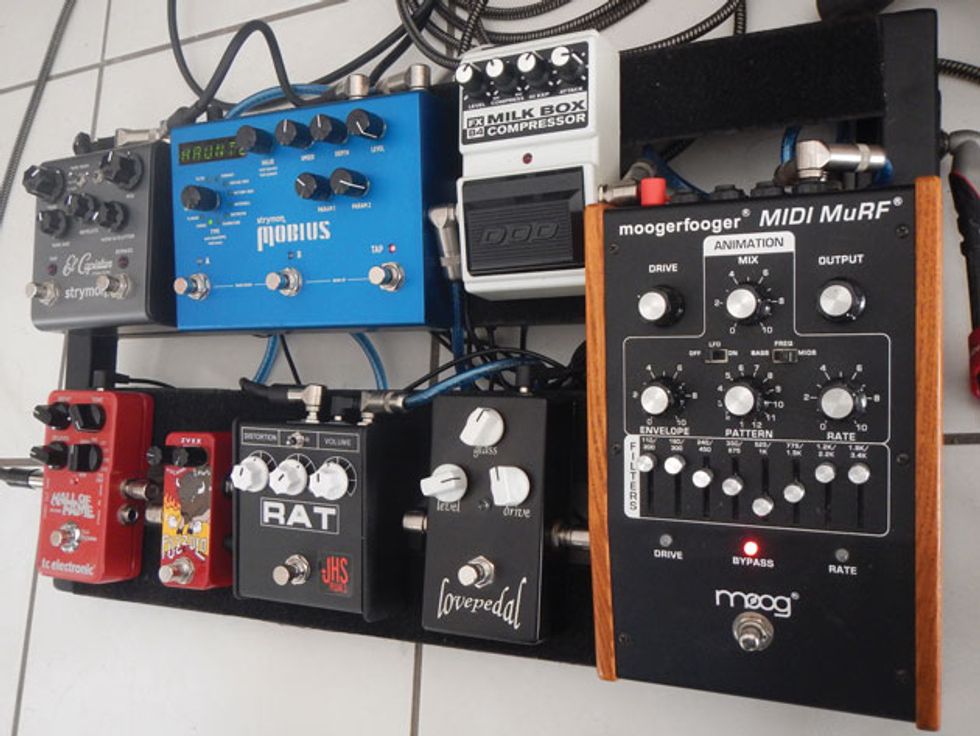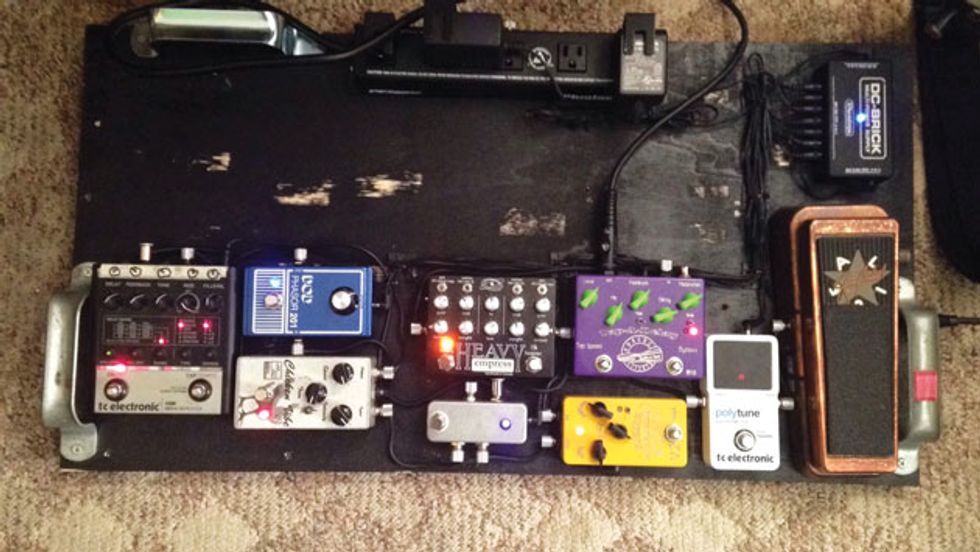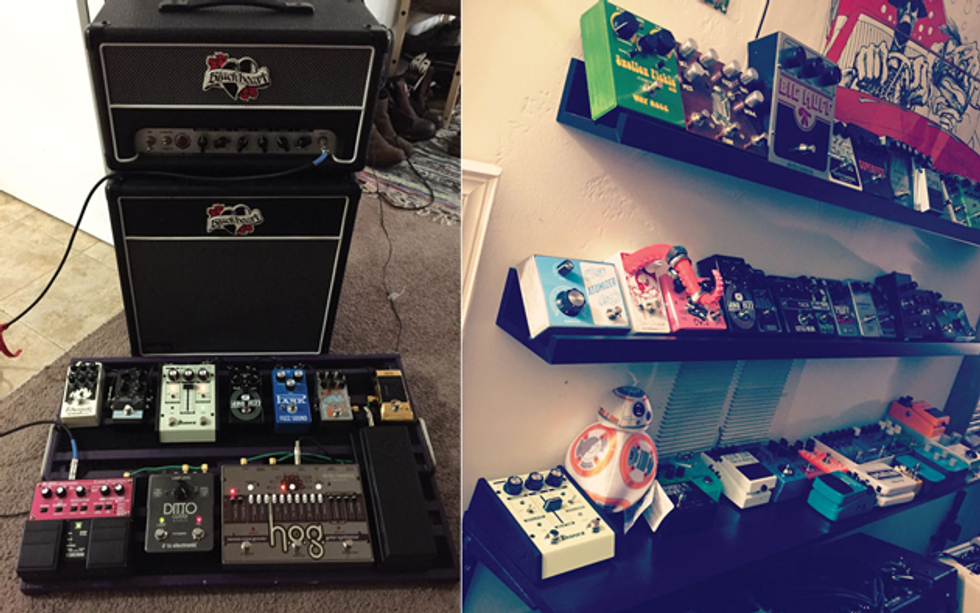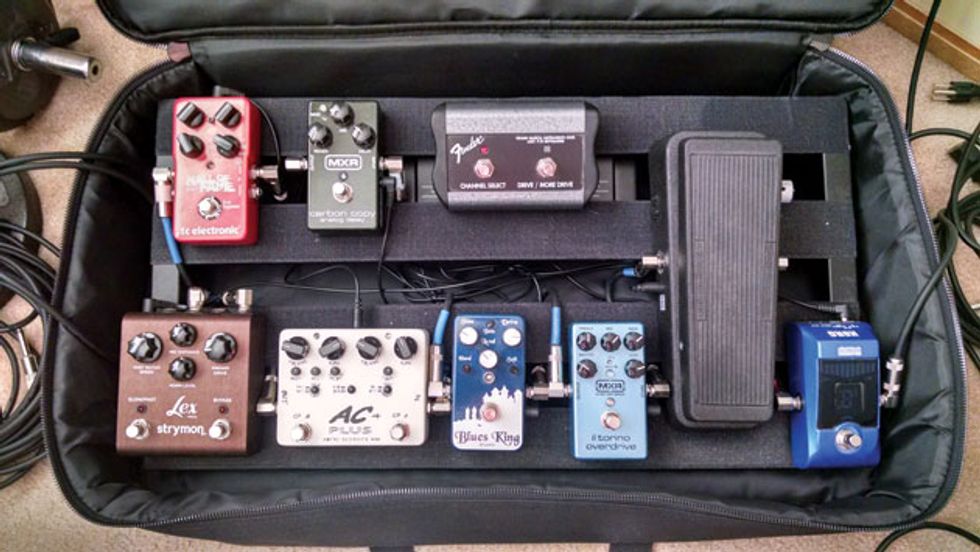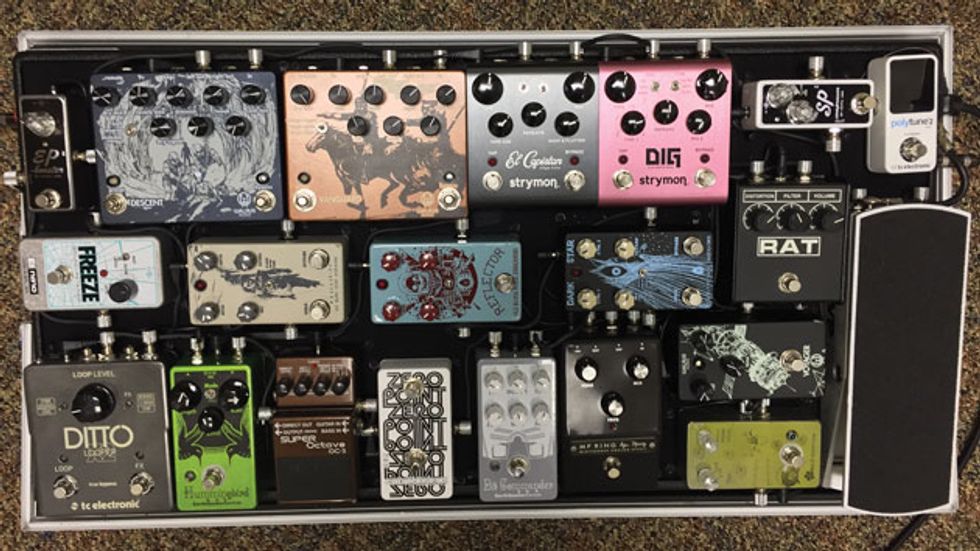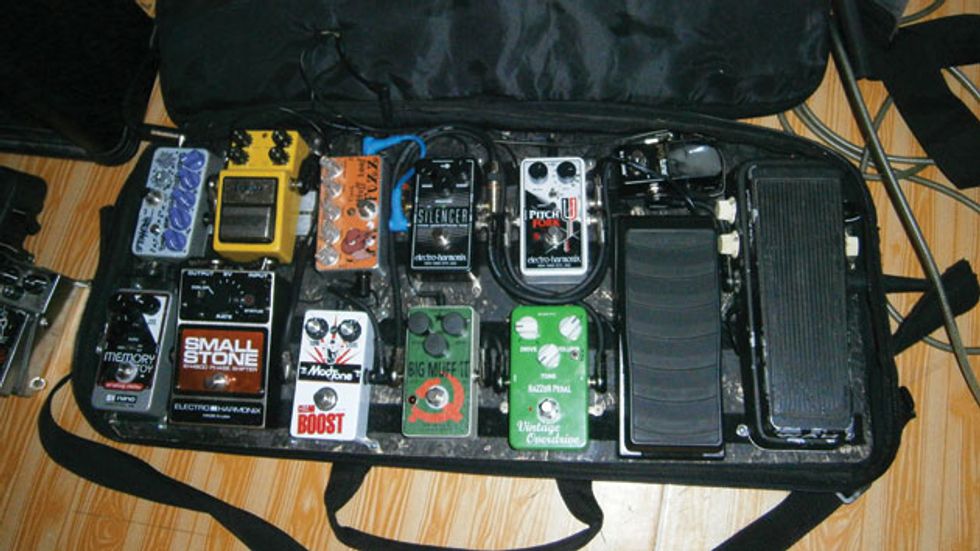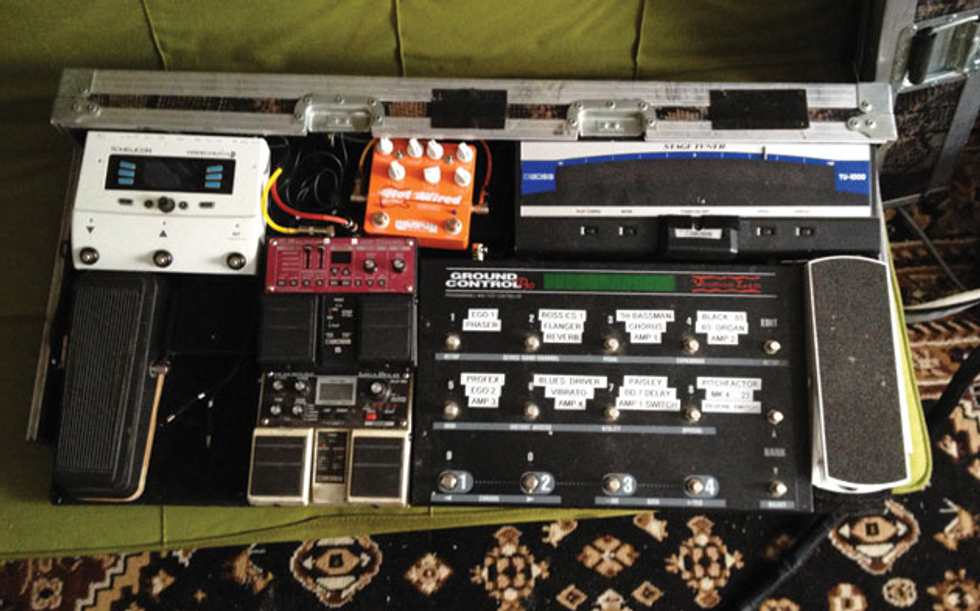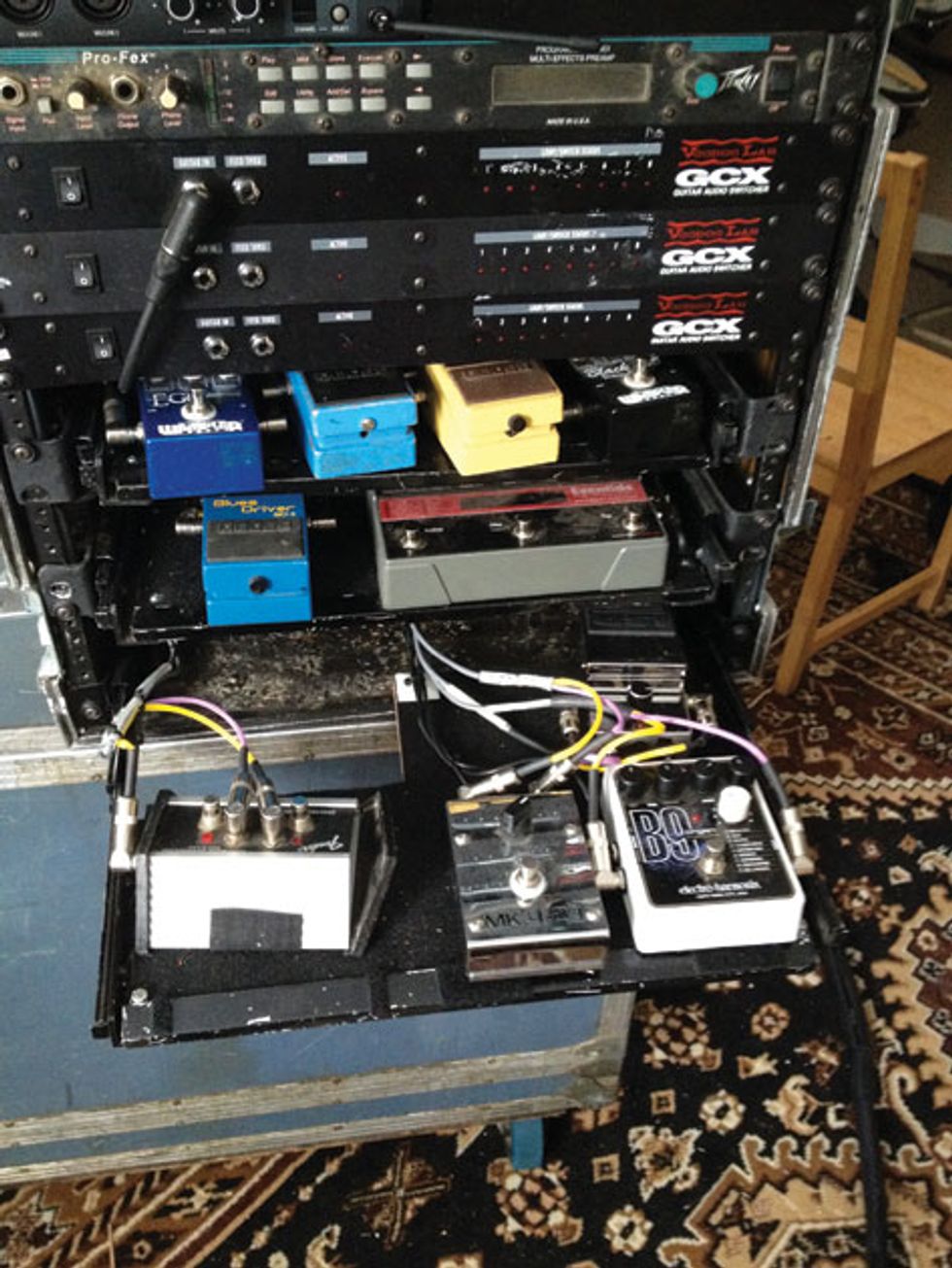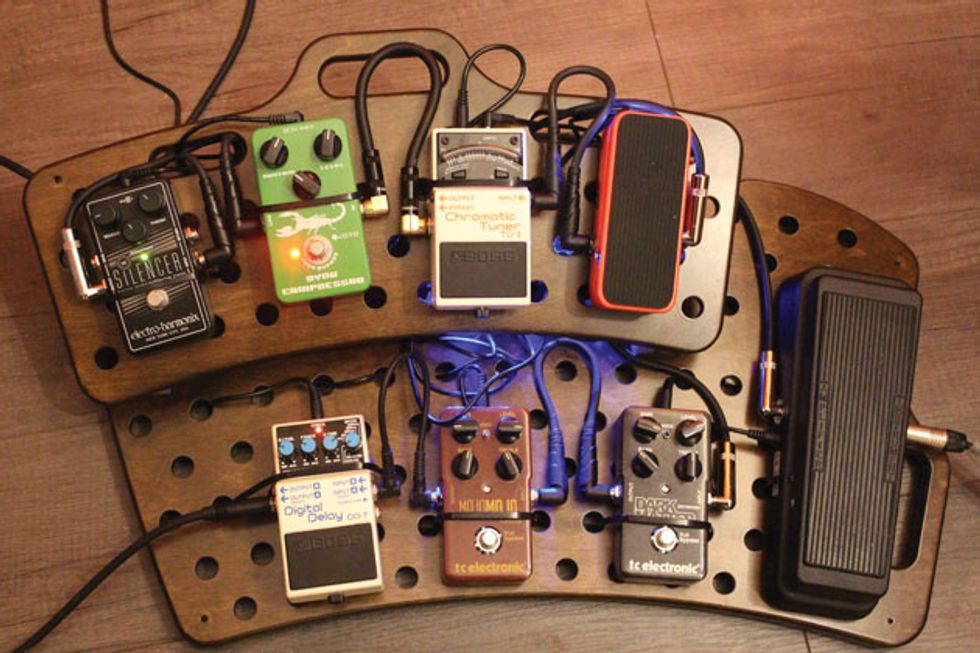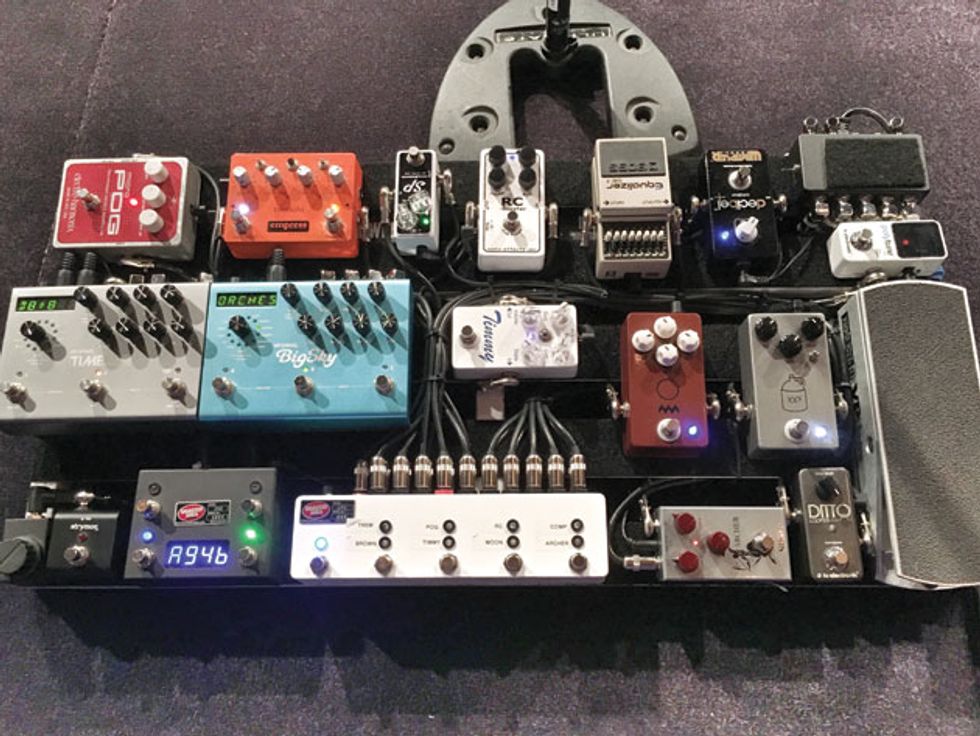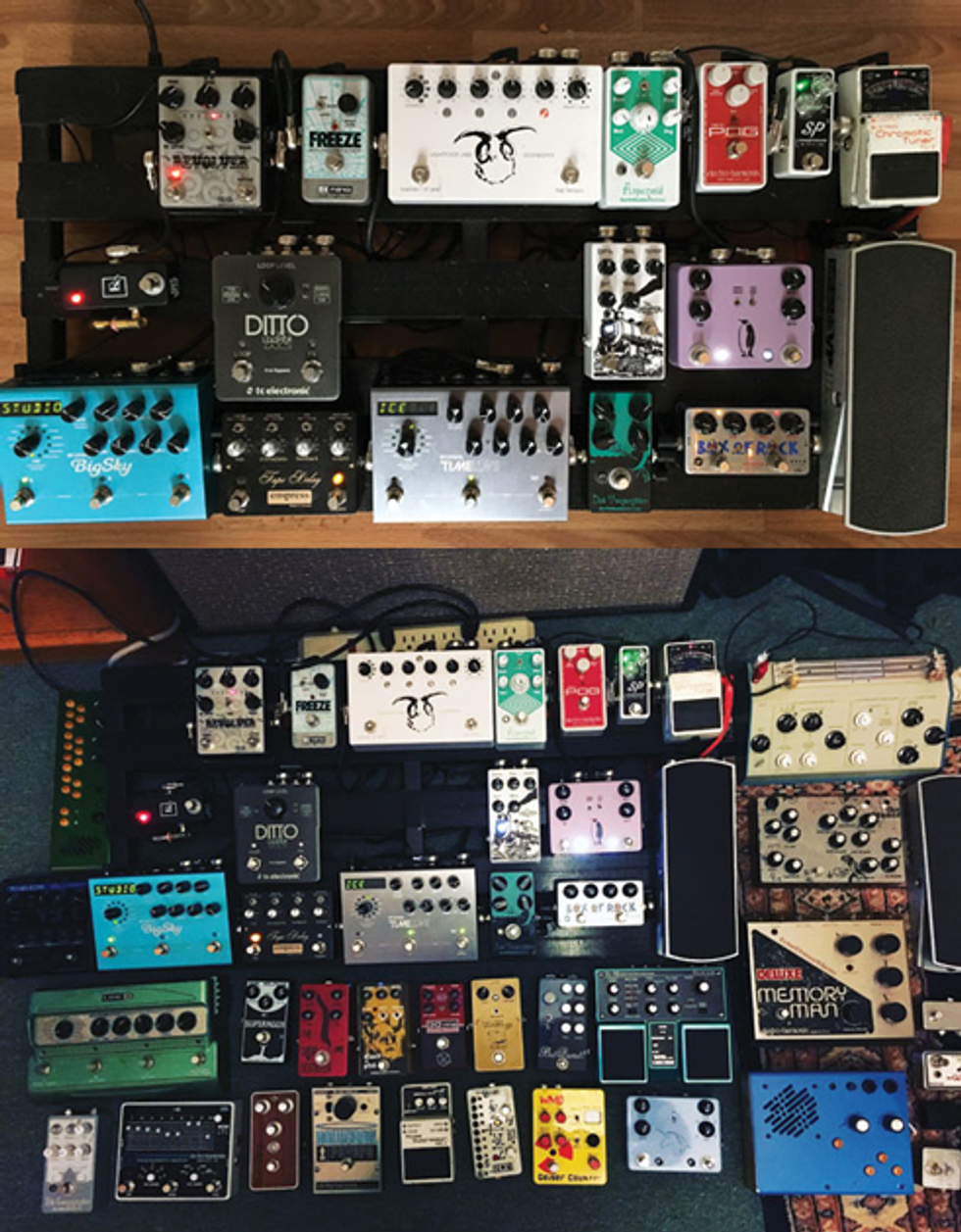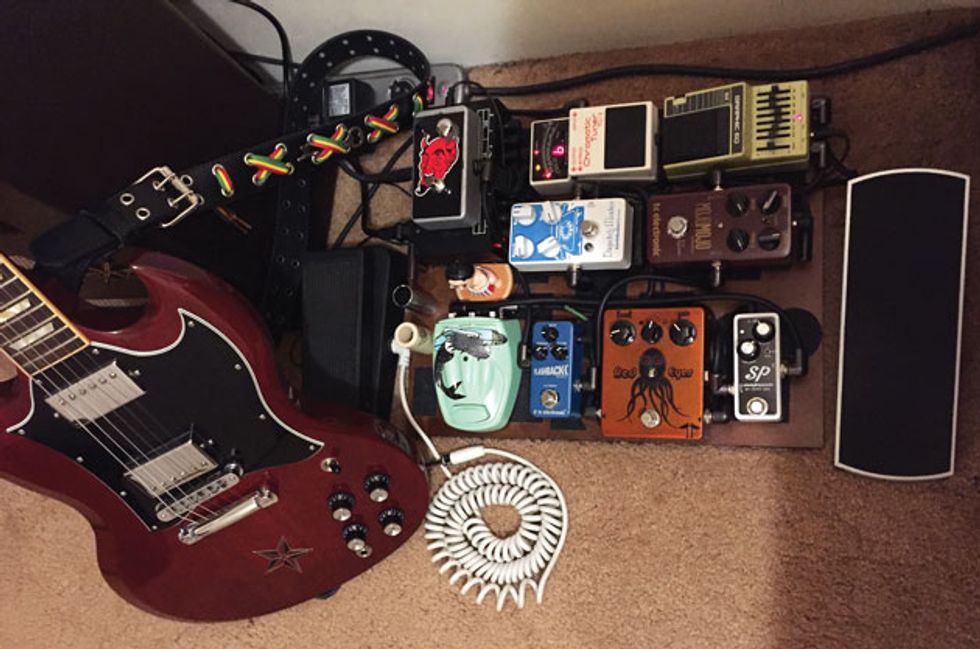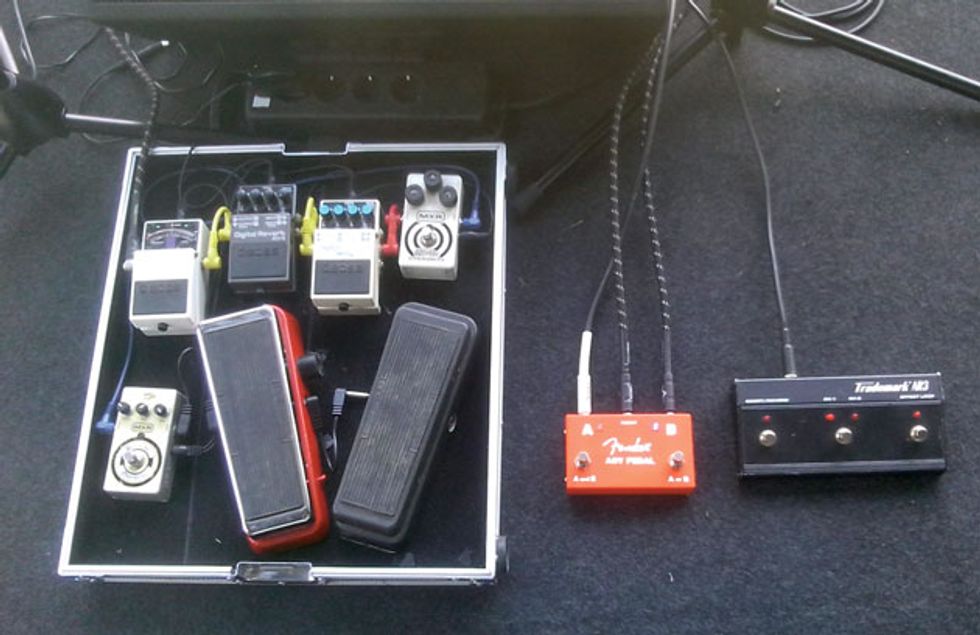 Pedals are universal. As you'll see from these boards assembled by guitarists living across the globe, stomping transcends borders. From Connecticut to California, Canada to Mexico, Portugal to Slovakia, passionate players answered our call to share their prized collection with PG tone freaks.
This year's submissions include an obsessive church guitarist, a 6-stringer with a penchant for gothic art, and a board with a sumo wrestler mascot. A few of you even showed us your effects overflow, including a dedicated room for pedals that don't fit on the gig board … sounds about right!