Another year means another chance to show off your pedal playground.
Juraj Zaujec: Bag of Tricks
Juraj is a Slovakian 6-stringer who plays a vintage modified Squier Jaguar in his band Kýbel Mačiek. His board includes a heavily modded Dunlop classic wah, which has a mid mod, gain mod, sweep mod, and amplitude mod. The rest of his toys: a TC Electronic PolyTune Noir, an Electro-Harmonix Pitchfork used with an expression pedal, an Electro-Harmonix Silencer, Razzor Vintage Overdrive in the loop (a 808 clone), a DIY Russian Big Muff, DIY ZVEX Mastotron, ModTone Clean Boost, Ibanez FL9, Electro-Harmonix Small Stone with a volume mod, DIY Tremulus Lune tremolo, and an Electro-Harmonix Memory Toy.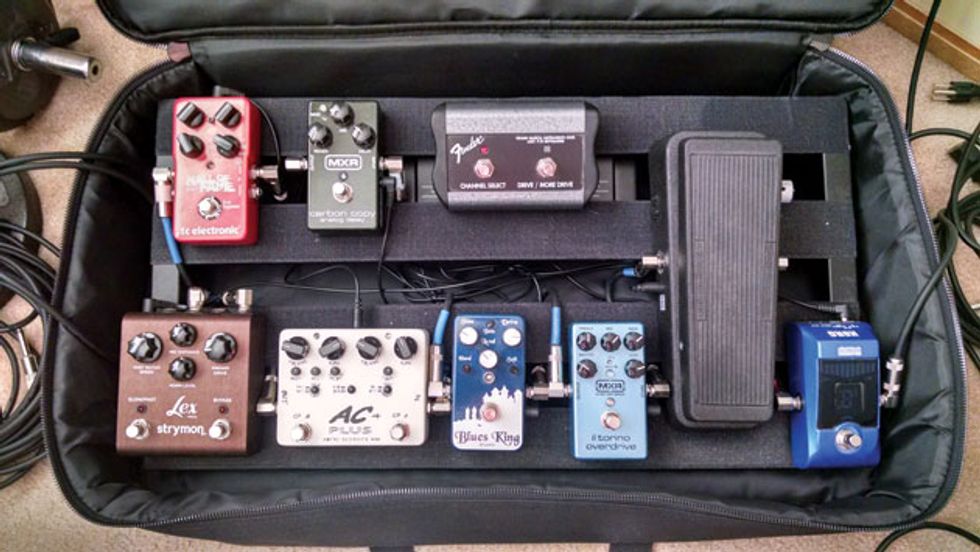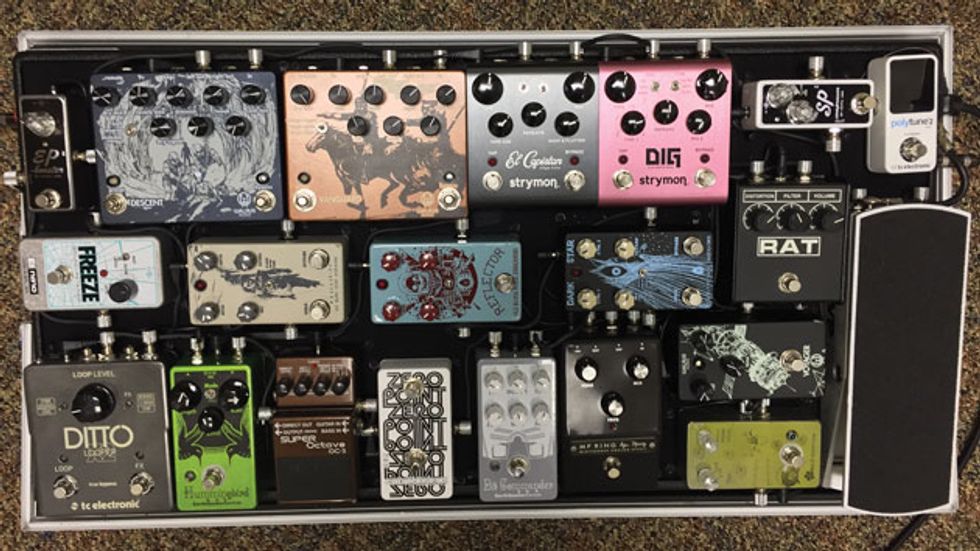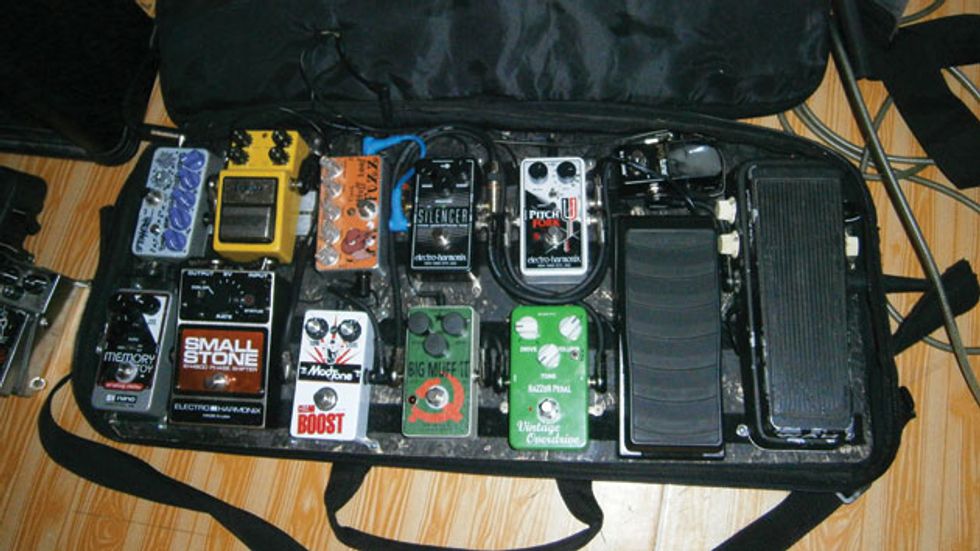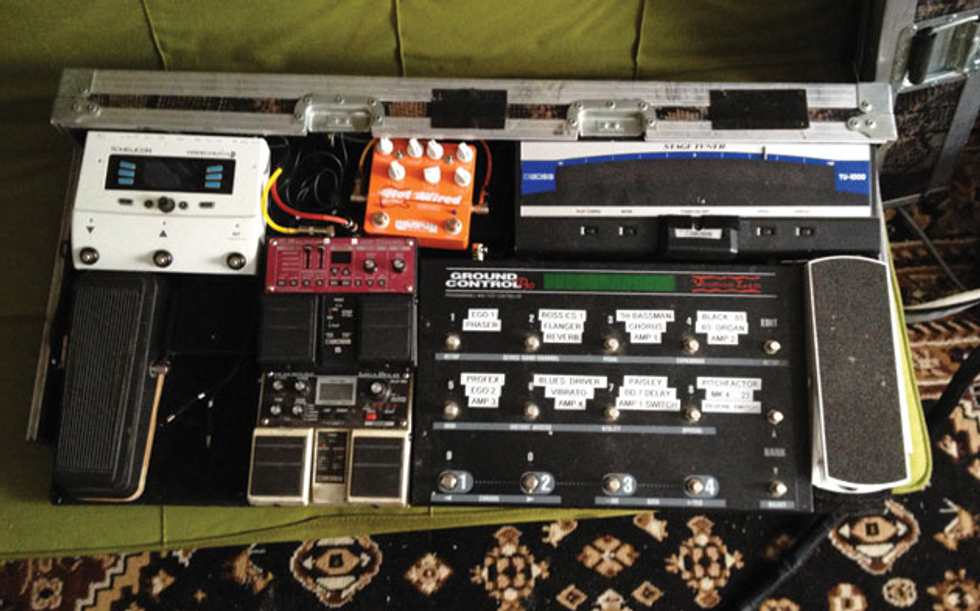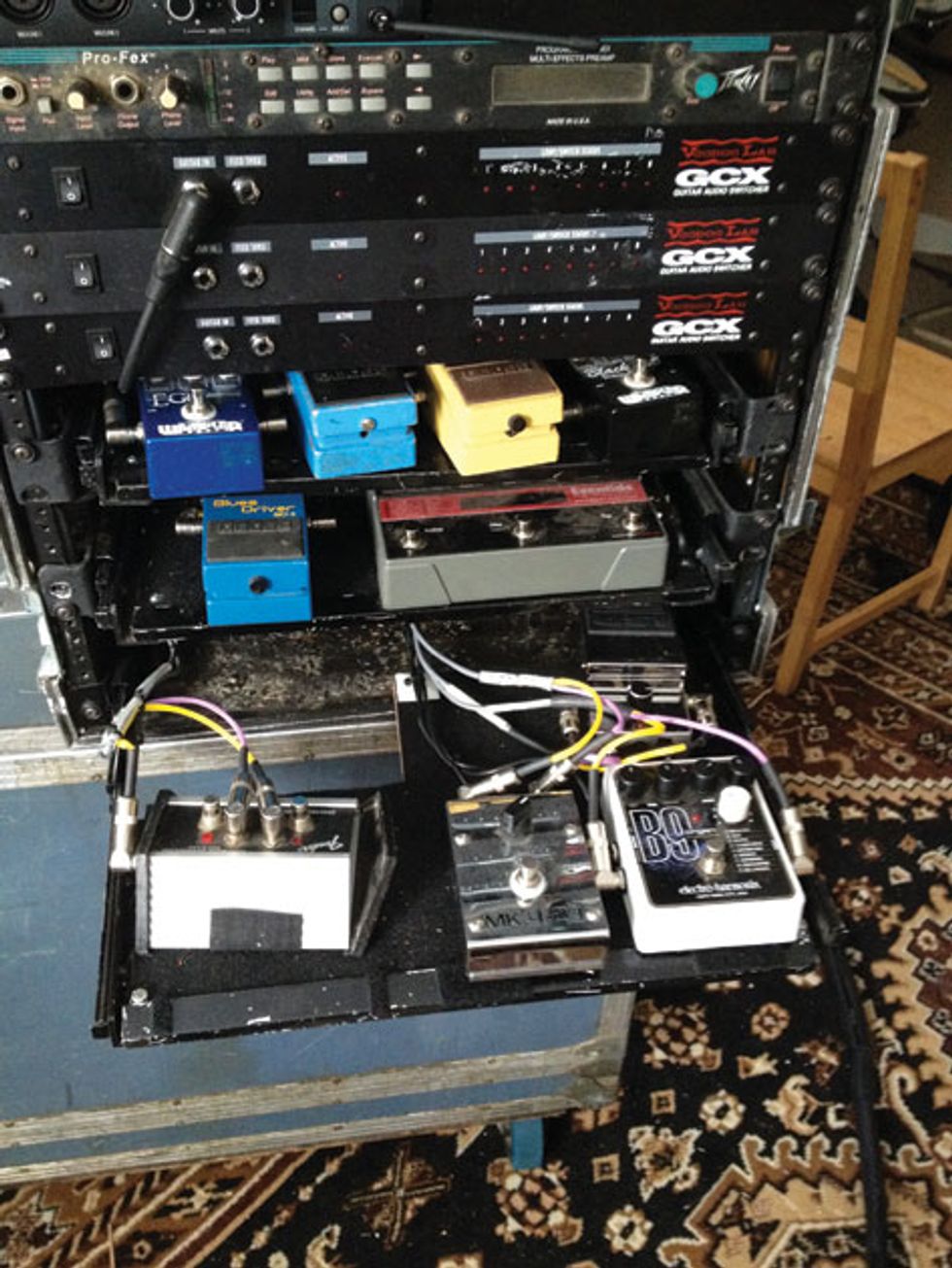 Pedals are universal. As you'll see from these boards assembled by guitarists living across the globe, stomping transcends borders. From Connecticut to California, Canada to Mexico, Portugal to Slovakia, passionate players answered our call to share their prized collection with PG tone freaks.
This year's submissions include an obsessive church guitarist, a 6-stringer with a penchant for gothic art, and a board with a sumo wrestler mascot. A few of you even showed us your effects overflow, including a dedicated room for pedals that don't fit on the gig board … sounds about right!