Guitars for Vets to be Featured on NBC Nightly News
Watch Guitars for Vets covered on NBC Nightly News this evening.
Milwaukee, WI
(November 11, 2010) -- In honor of Veterans Day, we're happy to pass along the news that Guitars for Vets will be featured on tonight's
NBC Nightly News
with Brian Williams. The story is set to air at 5:30 CST on NBC, and will be viewable
on NBC.com after the broadcast
.
If you're unfamiliar with Guitars for Vets, take a moment to
read our story on the organization from the August issue of
Premier Guitar.
Guitars for Vets is an extraordinary organization that helps soldiers cope with Post Traumatic Stress disorder through music by providing guitars and lessons to VA medical centers. We were incredibly touched by the stories we heard from veterans helped by the program, and we hope you will be as well.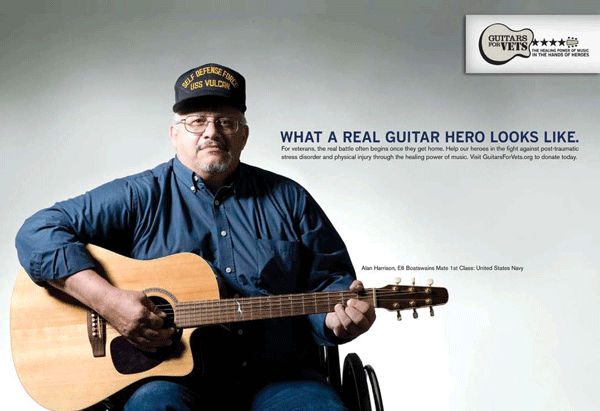 Congratulations to Guitars for Vets for the national television coverage this evening, and keep up the good work!
For more information:
guitarsforvets.org