J. Rockett Audio Design Releases the Mr. Moto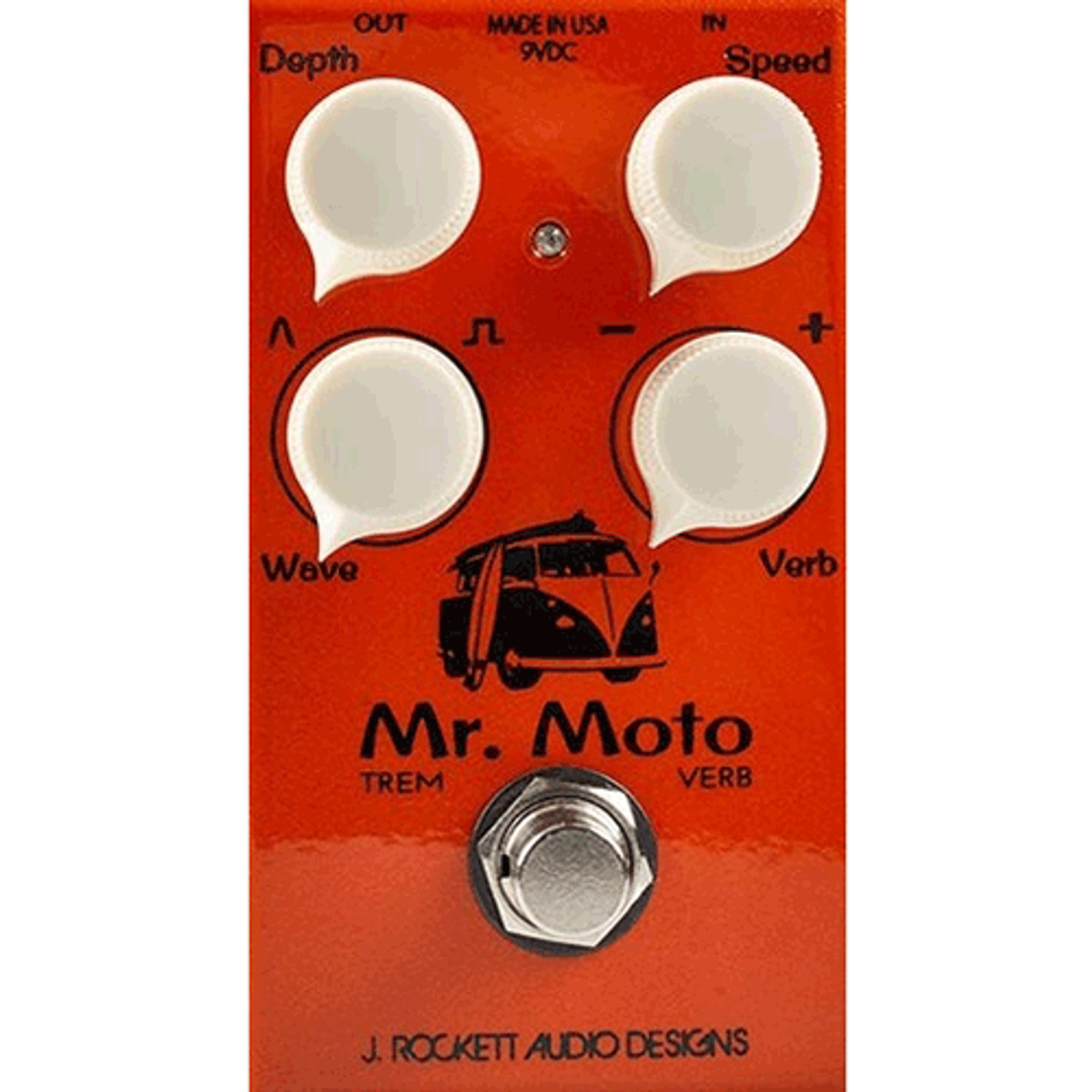 A combo pedal that combines spring reverb with tremolo.
Nashville, TN (August 7, 2018) -- J Rockett Audio Designs has released the Mr. Moto Tremolo/Spring Reverb. "The Mr. Moto is everything you wish your amp had built in" says Chris Van Tassel. The Mr. Moto is a very musical tremolo with a super lush spring reverb. Each effect can be run independently or together." The tremolo can go from a very subtle throb to a choppy rhythmic pulse. Mr. Moto is great for very lush, beautiful tones all the way to full on surf rock. The options are many but no matter where you set it the effect can completely change your tone, feel and the way you approach music altogether.
Features:
Independent spring reverb control
Wave control to tailor the tremolo to your style
Speed and depth knobs for maximum control
True bypass
Replaceable Speedswitch for instant, on the spot repairs for the gigining player
$199 street
For more information:
J Rockett Audio Designs