JHS Pedals Releases Moonshine Overdrive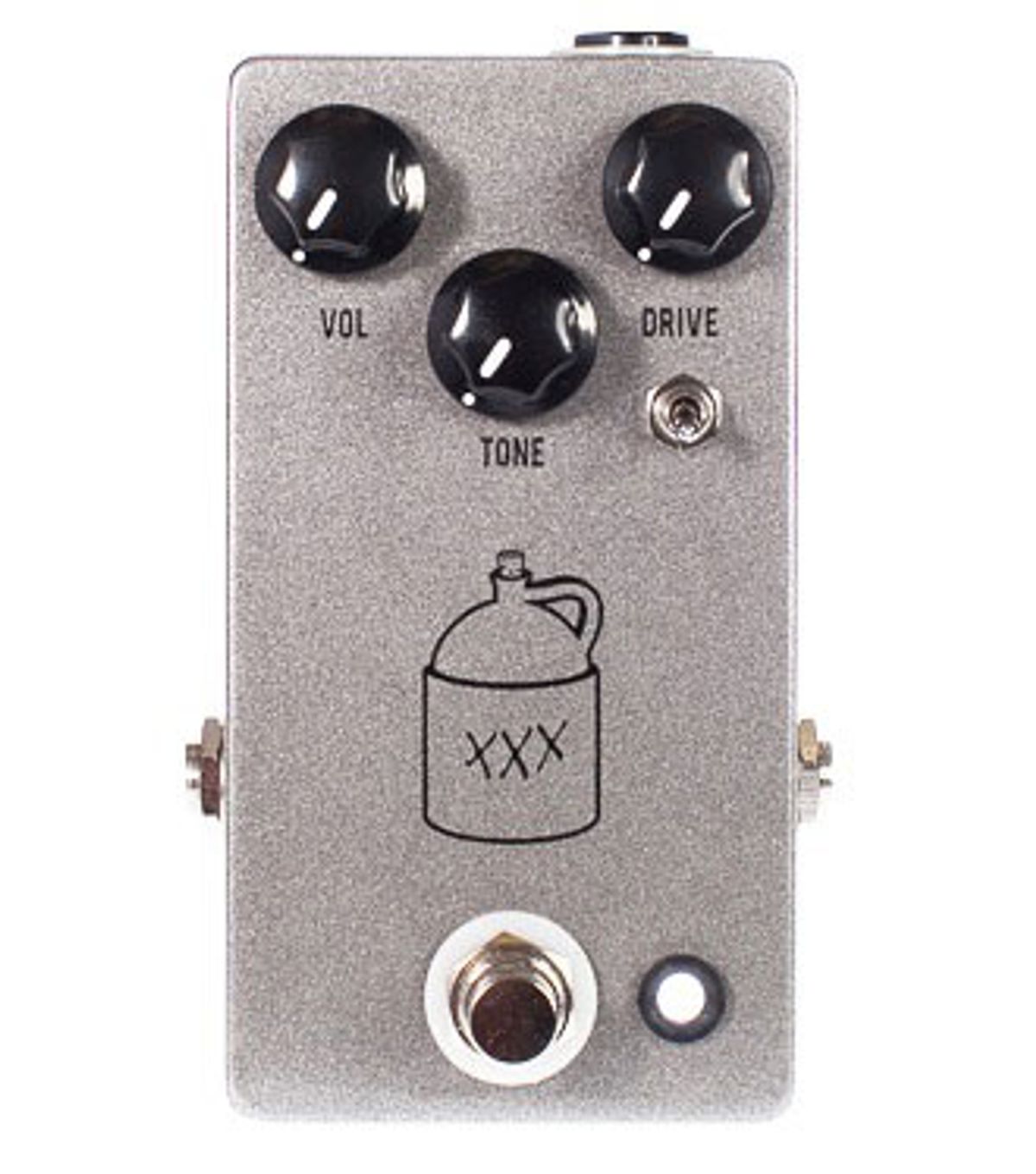 The Moonshine contains basic volume, tone, and drive controls in addition to a two-position "proof" switch.
Kansas City, MO (December 6, 2013) -- The Moonshine is a unique and highly modified version of the most famous overdrive ever created. This pedal is the most powerful overdrive in the JHS line and will prove to be an indispensable tool for creating mid heavy tones for almost any need. Designed to deliver on any amp, the Moonshine can easily produce the familiar tones of the greatest bands in history, and it is also is great on bass guitar.
Specs:
Basic Volume, Tone and Drive knobs are familiar and ready to tweak.
2-position "Proof" toggle ranges from low amp-like breakup to grinding, heavy overdrive. In the down position, the highest gain settings, lots of saturation and mid-range. In the up position, less mids, more overall volume and more headroom for cleaner applications.
Internal 9V to 18V charge pump, allowing the pedal to run on 9V but convert to 18V for more headroom and low-end.
Street: $199
For more information:
JHS