Keeley Electronics Unveils the Caverns Delay Reverb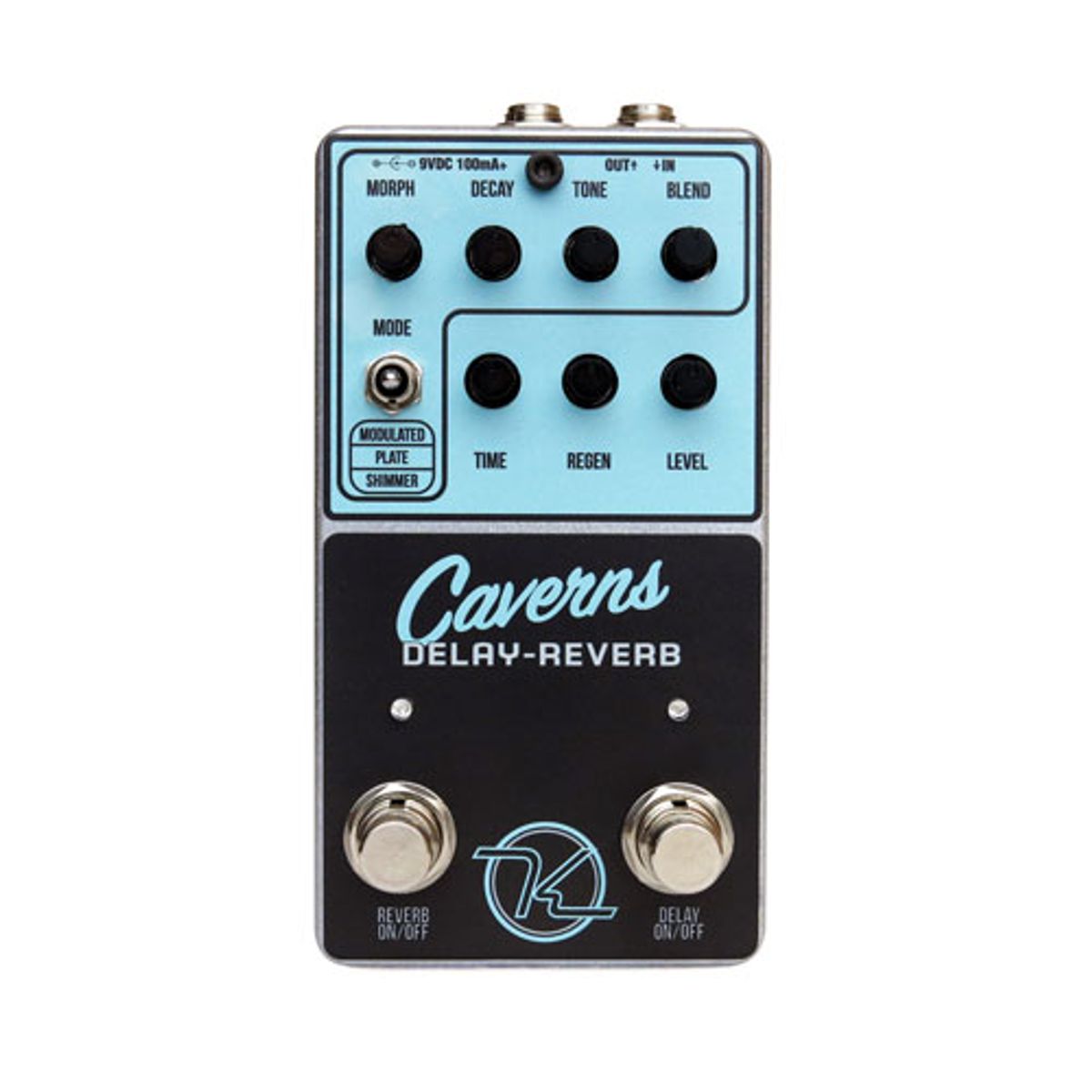 A full-featured one-second delay with a studio-quality multi-mode reverb.
Edmond, OK (June 26, 2015) -- Keeley Electronics today announced the release of the Caverns Delay Reverb, its most powerful time delay-based effect to date. The Caverns Delay Reverb combines a full-featured 1-second delay with a studio-quality multi-mode reverb. With its newly designed dual DSP platform engineered completely in house, the Caverns provides the most realistic and purest delay and reverb effect ever offered in a compact pedal. The reverb and delay on the Caverns can be used individually or combined together, providing a rich and diverse range of sonic options in a low-noise design. The Reverb channel of the Caverns features 3 unique modes including:
Modulation Mode - Introduces pulsing modulation to the reverb to add musical inspiration and provide a different take on normal reverb effects
Neutral Studio Plate Mode – Delivers studio-quality reverb with adjustable pre-delay reflections for the ultimate enhancement
Shimmer Mode - Enables control over the reverb with an additional and prominent emphasis on octave-up voices for another unique creative twist
With the new Morph control, the reverb effects can be further customized in each mode with control over modulation pulse, pre-delay reflection, and octave-up voice intensity.
The Delay channel incorporates 1 second of the most-advanced studio-grade 24-bit delay offered in a compact pedal design. To deliver a new and musically useful effect, Keeley Electronics designed the Caverns delay channel with its industry-first dynamic modulation feature. With dynamic modulation, the signal repeats stays clean until they begin to decay, only then adding modulation to the signal that grows in intensity as the note fades.
The Caverns Delay Reverb is a wonderfully rich, compact, and dynamic platform for time-delay enhancement for the serious musician. Like all of Keeley Electronics' designs, the Caverns Delay Reverb is hand-built in the USA using the finest components and construction techniques. It is housed in a beautifully powder-coated and rugged enclosure, includes true bypass switching, and world-class Keeley customer support. The Keeley Caverns Delay Reverb goes on sale Friday, June 26 for $249 exclusively at Pro Guitar Shop.
For more information:
Keeley Electronics