Lindy Fralin Unveils Line of Hum-Cancelling DynaSonic-Style Pickups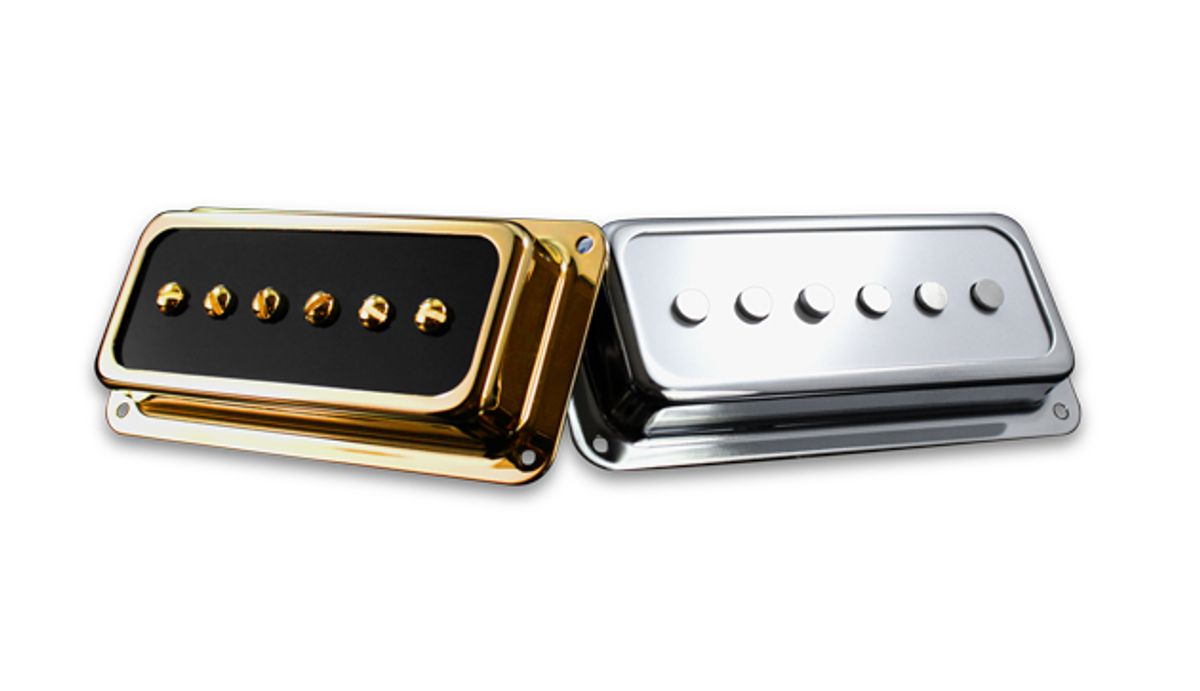 The new line is offered in two different varieties: Alnico Rod and P-90.
Richmond, VA (October 10, 2018) -- Lindy Fralin-Designed DynaSonic replacements are the newest addition to the Fralin Pickups line! These pickups come in two hum-cancelling designs: an Alnico Rod version, and a P-90 version.
The Alnico Rod version features a thick-sounding midrange, with a top-end sparkle. The USA-Made Alnico 5 Magnets give this pickup a dynamic, breathable top-end clarity not found in screw pole pieces. The P-90 version has all the grit and snarl you can expect from a P-90. Expect a thick, darker, round bottom-end, and a harder, stiffer top-end, with a clear, fat midrange in-between.
Furthermore, they offer the pickups in Chrome or Gold surrounds, with your choice of White or Black covers.
From sparkle to snarl, you can choose exactly what voice your DynaSonic-equipped instrument can have - without the hum!
Features:
Two-coil design for hum-free performance
Alnico rods feature a Fender-type sparkle and clarity
Hum-Cancelling P-90 design for thick, bold, and snarly midrange
Polished Nickel or Gold surround rings for a customized look
Your choice of White and Black Pickup Covers
USA-Made Alnico 5 and Neodymium Magnets, depending on style
Hand-wound coils with either 42-Gauge or 43 Gauge wire, depending on style
Multiple lead options for easy installation
10-Year Warranty against manufacturing defects
The street pricing of the Hum-Cancelling DynaSonic is $300 for a set, or $150.00 for a single. Gold Surrounds add to the price.
For more information:
Lindy Fralin Pickups