Mile End Effects Introduces the Ronald Preamp 150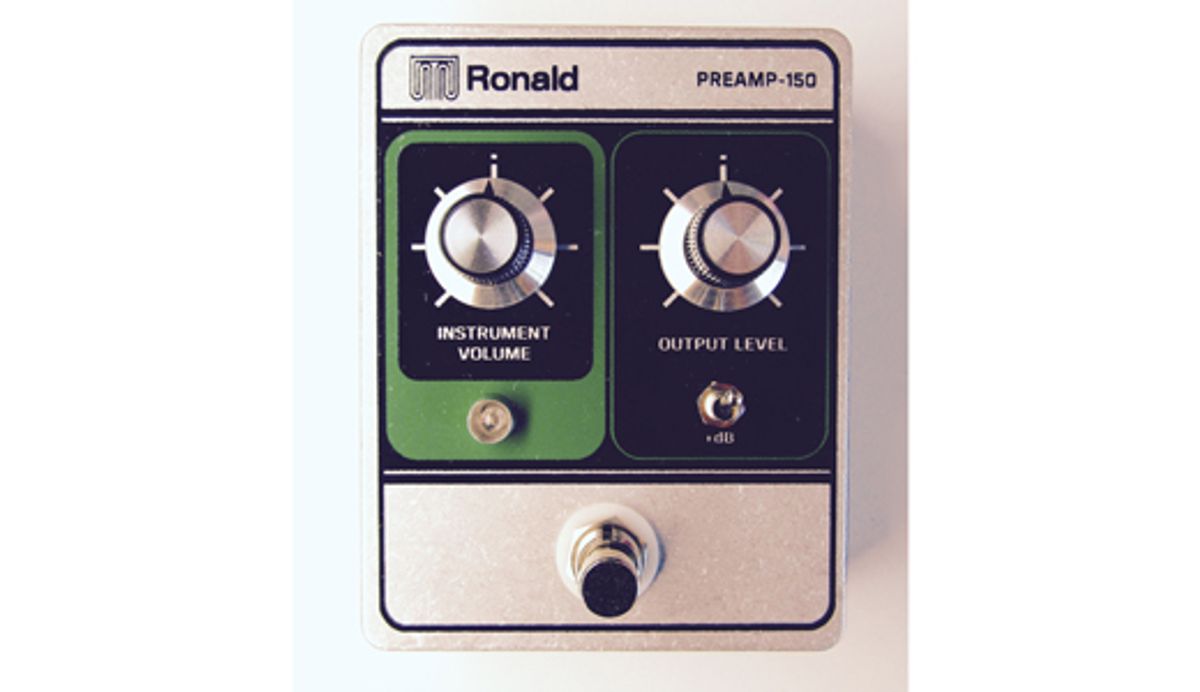 A modern take on the sounds of classic echo machines.
Montreal, Quebec (March 19, 2021) -- Mile End Effects is thrilled for the official release of a new effect, affectionately named the Ronald Preamp 150. The Ronald is the result of a love for the way a vintage Roland Space Echo sounds when the preamp is pushed right to the brink of overdrive. Having owned many Space Echos, constantly scrambling to repair the fragile and now very valuable units over the years on tour became a bit of an issue, yet to sacrifice the harmonically rich and glassy tone that the preamp section provided was not an option. Coming up short in the pursuit of this sound in a more reliable and compact form, Mile End Effects has decided to painstakingly recreate the preamp based on the original service notes of the Roland RE-150 Space Echo using the same obsolete and scarce NOS JFET transistors found in the original units. To take things a bit further, a switchable clean boost was added to the circuit to drive the preamp harder, getting more gain and volume from the pedal. Simply use the Ronald Preamp 150 as an always-on effect to enhance just about every signal you give to it or engage it as a boost/low gain overdrive that seemingly highlights only the absolute best qualities in your amplifier. However you decide to use it, the gorgeous, dynamic sound that this PreAmp produces is really something special.
---
Features:
The same NOS JFET transistors found in the original Roland RE-150 Space Echo
A faithful recreation of the rich, dynamic and glassy tone that makes the Roland RE-150 so unique
A boost section for more volume, sending the Preamp into gorgeously overdriven territories
Bias is set during production for optimal operating voltages equalling the highest clarity and output, but can be adjusted after the fact via an internal trim-pot to achieve different tones for different tastes
High quality components and construction, handmade with love in Montreal
The Ronald Preamp 150 can be operated at voltages anywhere between 9 and 18V DC for when higher headroom is needed
The Ronald Preamp 150 can be purchased directly at mileendeffects.org for $199 CDN and ships worldwide.
For more information:
Mile End Effects