Mod Garage: Inside the 3-way Telecaster Pickup Switch
Because the Telecaster's 3-way switch lies at the heart of many cool mods, it's important to explore it. There's more to this little piece of hardware than meets the eye.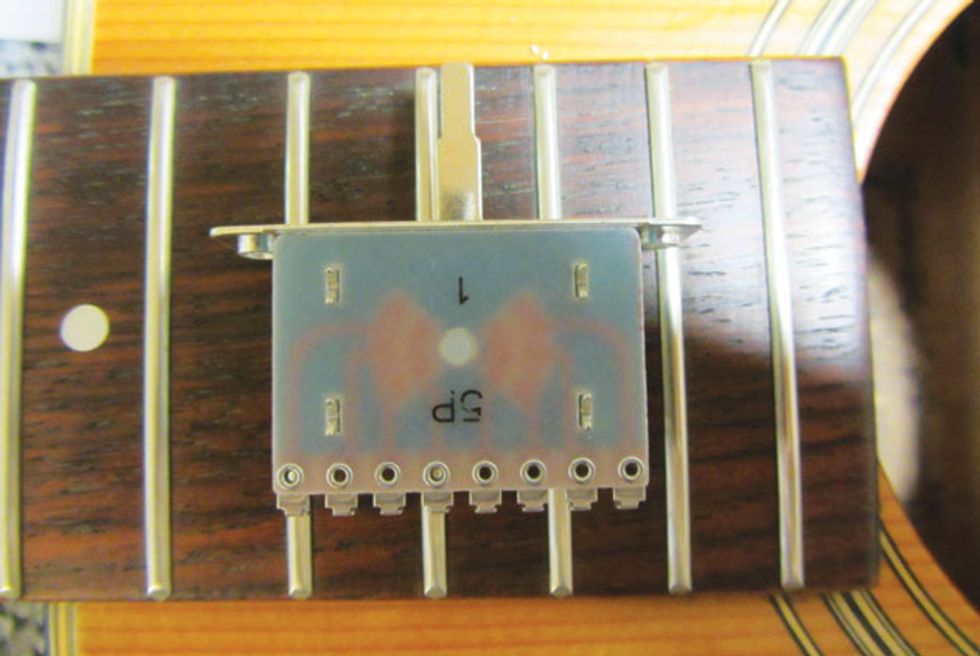 Fig. 2. A budget Alpha closed 3-way switch.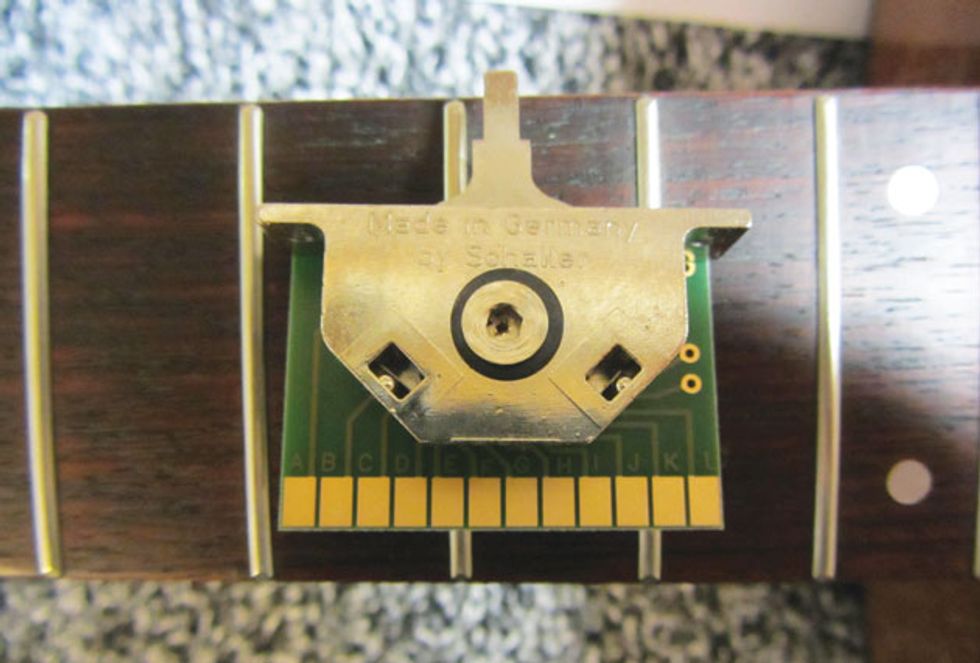 Fig. 3. Some switches, like this Schaller unit, sport an open PCB-based construction.
We're making headway in our epic Tele-modding journey. So far, we've learned how to prepare the guitar's standard 2-conductor single-coils for hot-rodding ["Preparing Your Tele for Future Mods," June 2013] and taken steps to reduce feedback ["Fighting Feedback in a Telecaster," July 2013]. We've even done our homework by studying different eras of Fender's stock Tele wiring schemes ["Factory Telecaster Wirings" two-part series, August 2013 and September 2013].
Now we're ready to explore the 3-way Telecaster pickup selector switch. I know, I know ... for some of you this topic will be as entertaining as a case of athlete's foot. But believe me, it's important to understand the basics of this switch. Many future mods depend on this knowledge, and acquiring it isn't as painful as you might think. Ultimately, this information will help you develop your own mods and comprehend many different wiring schemes, even for other types of guitars.
I'm going to split this switch tutorial into three installments. We'll start with design basics and then learn how to install a new switch, discuss how its individual lugs work, and also figure out ways to apply this info to other switches and guitars.
Please put on your white lab coat and pull out your dissecting case. Ready? Let's begin.
Switch sources. As you probably know, many companies produce guitar switches, and popular brands include Central Research Laboratories (CRL), OakGrigsby (now owned by Electroswitch), Neutrik, Schaller, and Eyb.
Stewart-MacDonald also sold some switches with a special layout. Though production stopped some months ago and stewmac.com currently offers the CRL 3-way switches, I'm sure some Stew-Mac units are still available as remaining stock at a few guitar shops.
These switches I've mentioned are all different, yet they do the same thing. Because of these physical disparities, we need to settle on a standard before we start our 3-way switch odyssey. Here's why I've decided to use the CRL switch: It's the most common switch in the guitar world, and you'll see it configured in many wiring diagrams. And Seymour Duncan and DiMarzio use it as their standard, so we're in good company.
The only reliable way to protect and pamper your switches—closed or open—is to use them often.

Design basics. You can divide these pickup selector switches into two main groups: closed and open. The open switches—CRL, Stew-Mac, and OakGrigsby—offer robust construction and the benefit of letting you see what the switch is doing when you move the lever. It's so much easier to understand what's happening in a given position when you can view which lugs are connected.
Another benefit of this construction is that it is serviceable if there's a problem. For example, you can easily clean the contacts and rework the tension of the spring if necessary. Fig. 1 shows the classic CRL 3-way switch from both sides.
By comparison, Fig. 2 shows a budget closed 3-way switch with a completely different layout.
Some switches, such as the Eyb or the Schaller units, are mixtures of these two main types. These sport an open PCB based construction, as shown in Fig. 3.
What's the best switch design for guitar? Well, as you can imagine, it's a never-ending debate. I can only say I've never had a problem with an open switch, but I've seen and serviced countless guitars with faulty and noisy closed switches.
One argument in favor of closed switches is they offer protection against dust, humidity, and moisture. Okay, this may be true, but is it an important factor? Look at your Telecaster. The 3-way switch is mounted underneath the metal control plate and is resting in the more-or-less isolated electronic compartment. This area is already protected against dust and moisture, and I've never seen a rusty or dusty open switch on a Tele control plate.
The only reliable way to protect and pamper your switches—closed or open—is to use them often. This keeps all the contacts clean and will guarantee years of trouble-free operation. Don't spray any cleaners, magic in-house recipes, or other funny things inside a switch as part of regular servicing. As long as the switch works properly, just leave it alone and use it regularly.
There are guitarists who state that open switches sound different from closed ones. Personally, I can't hear a difference, but I'm not Eric Johnson and maybe my ears are the problem. If you can hear a difference, then experiment with both designs to fine-tune your tone. I use open CRL and OakGrigsby switches in all my own guitars and they never let me down.
Coming up next: We'll cover installing a new 3-way switch on your Telecaster and investigate its single lugs and their functions. Until then, keep on modding!