Morgan Amps Unveils the MVP 66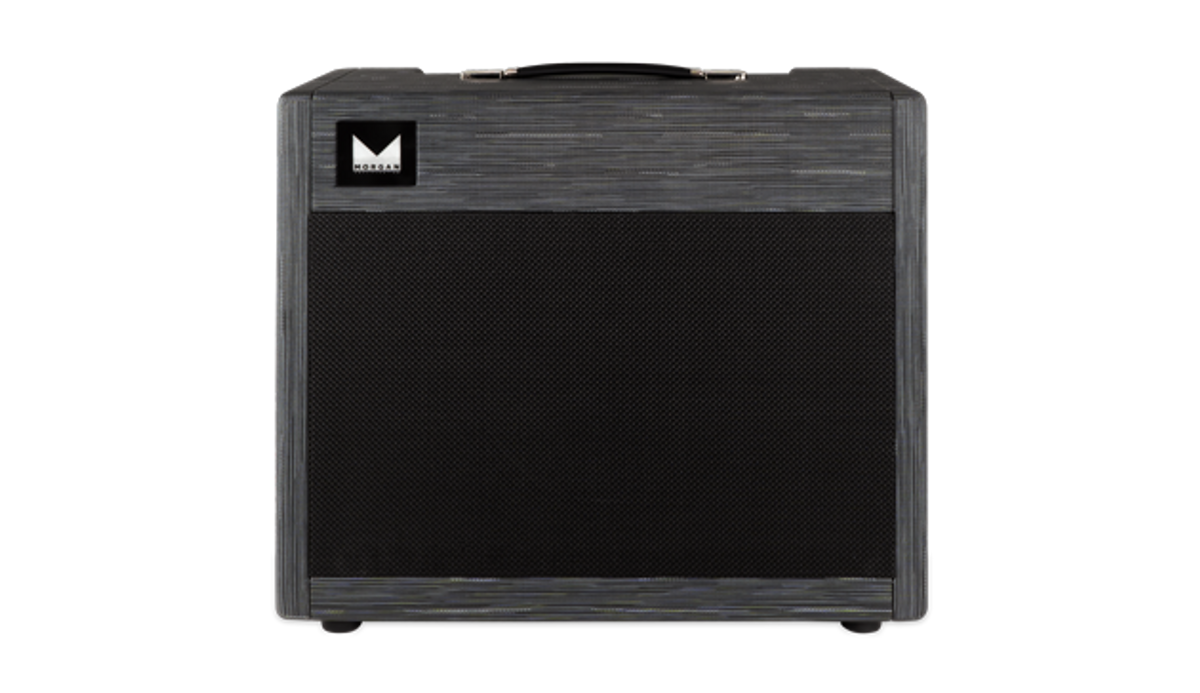 The new combo features Morgan's "Power Leve" circuitry that controls how much voltage is sent to the power tubes.
Huntington Park, CA (November 13, 2020) -- The KT66 may be one of the most revered and under-used tubes in rock history. From Eric Clapton's JTM45, Angus Young's Blues Breaker and Hendrix's 100-watt stacks, one thing is clear- the KT66s sound huge!
Joe Morgan's MVP66 1x12" combo is designed with that giant British voice in mind. Think of the thickest tone that can cut through even the densest of sound stages and then imagine being able to turn that raw power down from overwhelmingly loud, to a sound that is fit for your bedroom and everything in between. That is the Morgan MVP66.
The MVP66 takes advantage of this rich legacy and delivers the punchy cleans of a Hendrix-y Castles Made of Sand tone at lower gain settings all the way through the big crunchy Angus tones of It's A Long Way to the top ( If You Want to Rock 'n Roll). The heart of guitar tone is midrange, without it you are lost in the mix of instruments, too much and you can hurt people's ears. The big clear midrange tones are never too harsh and will always sit perfectly in the mix regardless of where the tone controls are set.
The MVP66 is controlled with Morgan's signature "Power Level" circuitry. This controls the amount of voltage that is sent to the power tubes adjusting the total level of amplification. Dialing the "Power" control can drop the amplifier's output down to as little as 1 watt and as high as 50 watts! Use this powerful control to set the overall volume of the amp to the exact level that you need – keeping the sound guy or your spouse happy, without having to sacrifice tone.
At the heart of the MVP-66 combo is a 16-ohm, 12" Celestion G12H75 Creamback speaker that delivers the delivers the perfect blend of midrange tones that will allow you to cut through any mix. We load this speaker into a void less Baltic birch ply cab that utilizes a fixed baffle to transfer the speaker energy to the entire cabinet. You will be amazed at the amount of bass from this cab.
The MVP66 features a bass, treble and middle tone stack, volume and gain knobs and a power scaling control. Add some sweet chime by pulling the gain knob which engages the bright setting. The boost control on the rear panel can be used to perfectly push the amp. Big enough to drown out the drummer but quiet enough to work on any stage - it's time to experience the MVP66.
Features:
1x12" All-Tube Combo
Power: 1 - 50w variable (tube)
Hand-wired in the USA
2 x KT66 power tubes
2 x 12AX7 preamp tubes
Solid State rectifier for instant response
Celestion G12H75 Creamback
Power Level control
Gain, Volume, Treble, Mid, Bass
Bright setting (pull Gain knob)
Foot switchable boost (switch included)
Boost Level on rear panel
2x8 ohm 1x16 ohm speaker outputs
Limited lifetime warranty
Dimensions: 10" (D) x 24" (W) x 20.75" (H)
Weight: 54 lb.
Custom Designed, made in the USA, transformers
For more information:
Morgan Amps