Neural DSP Unveils the Darkglass Ultra Plugins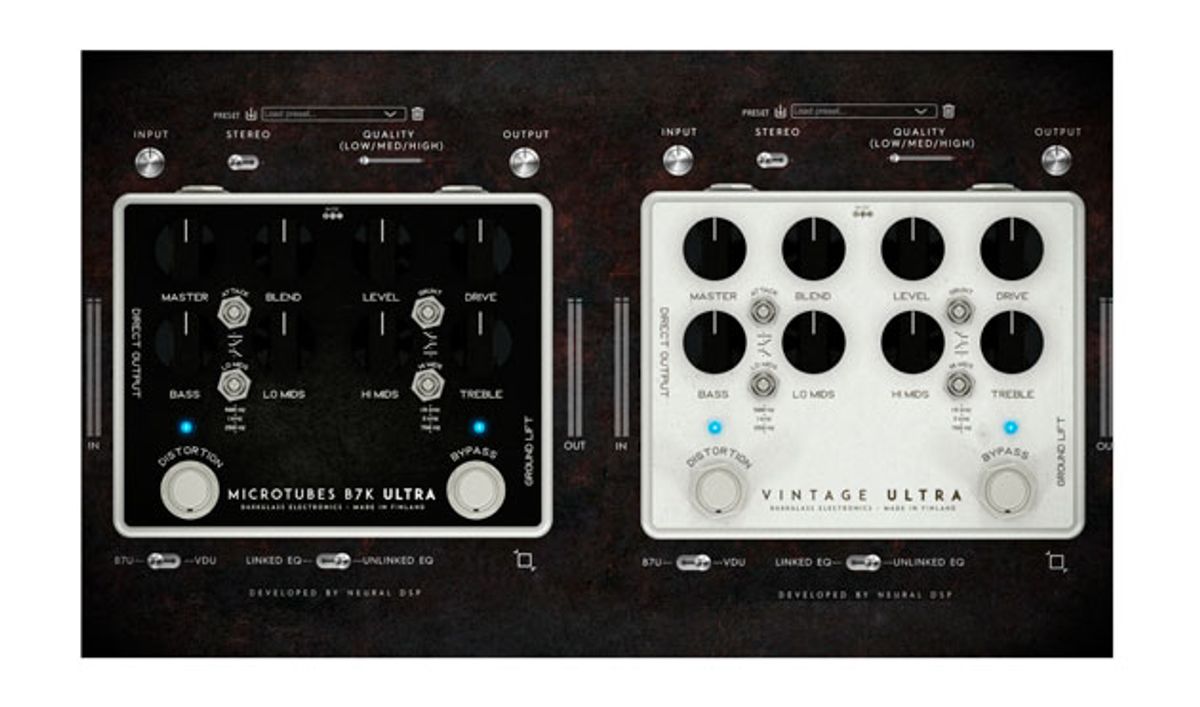 The algorithms aim to capture the nuances of the company's Microtubes Vintage and B7K Ultra pedals.
Helsinki, Finland (April 19, 2018) -- Darkglass Electronics has made its mission to serve bass players in the never-ending quest for the perfect tone. They have relentlessly worked to push the engineering and design envelope, continuously improving their products to help bassists be more creative and get the most out of their equipment.
"When we started in 2010, there were only a handful of high-quality bass preamp/overdrive pedals, which meant bassists more often than not had to go for effects designed for other instruments to craft their sounds. We saw a similar gap in the plugin market with very few software options dedicated to getting the best out of bass signals.
We are partnering with Neural DSP, a young and audacious Finnish audio software startup, to take two of our most emblematic products to the digital market.
Initially, we were skeptical; our circuits are much more complex than your usual guitar overdrive pedal or tube amplifier and our use of non-typical electronic components such as CMOS inverters meant that accurately modeling every stage of our overdrive circuits was not a task for your run-of-the-mill DSP engineer!
We decided to keep an open mind and see what the Neural team could do, and to our surprise, they were able to model every single component of the Microtubes Vintage and B7K Ultra circuits.
Their algorithms captured and recreated all the nuanced sonic details that have made our Microtubes Vintage and B7K Ultra pedals the standard in modern bass sound processing.
We are very excited about being able to make the Darkglass tone available to producers and sound engineers as well as bass players.
This plugin is most definitely a step in the right direction towards our goal of expanding the sonic possibilities of bass guitar."
Neural DSP's Darkglass Ultra Plugins are available to purchase immediately for €99 at www.neuraldsp.com and are perfect for the artist or producer who wants effortless mix-ready bass tones from a single plugin.
For more information:
Darkglass Electronics