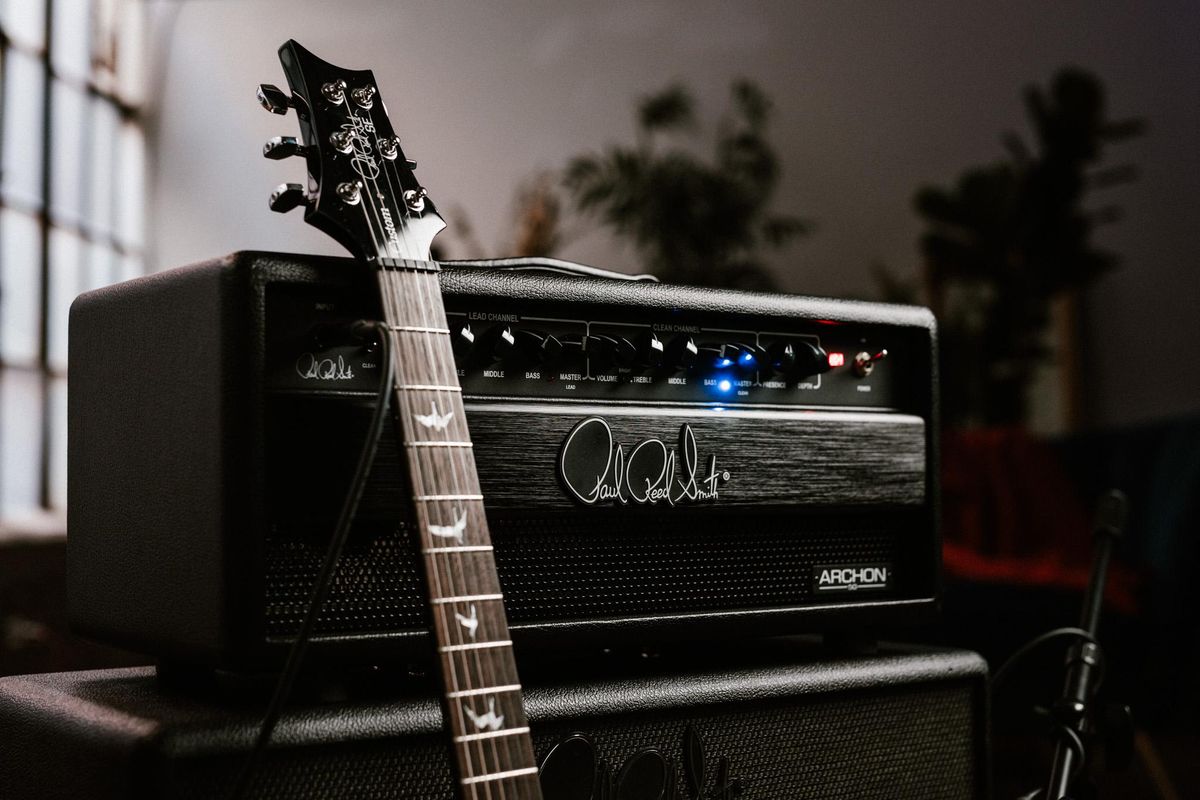 PRS Guitars has announced the return of their popular Archon amplifier. The new line-up features both a 50-watt 1x12 combo and a 50-watt head with matching 1x12 and 2x12 cabinets. Fans of PRS amps may have noticed the model disappear from the lineup at the start of 2021, but the Archon is now back and better than ever.
---
"Reissuing a historically successful amplifier always has a unique set of challenges. One must collect and filter through years of performance data and feedback, then work to legitimately enhance the amp without fixing anything that isn't broke," said Doug Sewell, PRS Amp Designer. "With that in mind, our goals with the Archon were clear: adjust the gain controls on the lead channel to allow for a wider array of rock tones, retain and enhance the stellar crystal-clear tones of the clean channel, and design it to provide maximum value. The process took some time and effort, but the Archon is everything we had hoped for and more."
The PRS Archon is a commanding two-channel amplifier with versatile lead and remarkable clean channels. The lead channel's gain controls have been voiced to provide more variety of tones – from earlier/more traditional rock to the Archon's signature searing metal. The clean channel has remarkable clarity and offers a great pedal platform thanks to its ample headroom. The Archon is powered by two 6CA7 power tubes, which offer the best combination of EL34 and 6L6 tubes. They are smooth up top with tight low end; they are crunchy but articulate. The layout of the Archon is simple and intuitive, allowing for plenty of control. The preamp section features volume, bright switch, treble, middle, bass, and master for each channel as well as global presence and depth controls to push the tone 3D. All this at the most affordable price to date, the PRS Archon delivers a lot of value.
The Archon 50 Head | Demo by Tom Walls | PRS Guitars
The Archon 50 Combo | Demo by Tom Walls | PRS Guitars
"The Archon gets a lot of attention for the very high gain on the lead channel. What people might not realize is that it has a great clean channel too. There are several country players using Archons," said Paul Reed Smith. "Doug and the team did a great job of making sure the Archon not only kept its quality and versatility, but they made significant improvements. That's not so easy."
The new PRS Archon has recently made its way to a few Artists, and the amp has gained praise from Wes Hauch from Alluvial and Devin Townsend, Jason Richardson of All That Remains, Chris Cain of Bad Wolves, Ben Eller, and music producer Mark Lewis, who has worked with the likes of White Chapel, Trivium, and The Black Dahlia Murder.
For full specifications, demo videos, and more on the PRS Archon, visit www.prsguitars.com.