On Bass: The Lowdown on Prince's Low End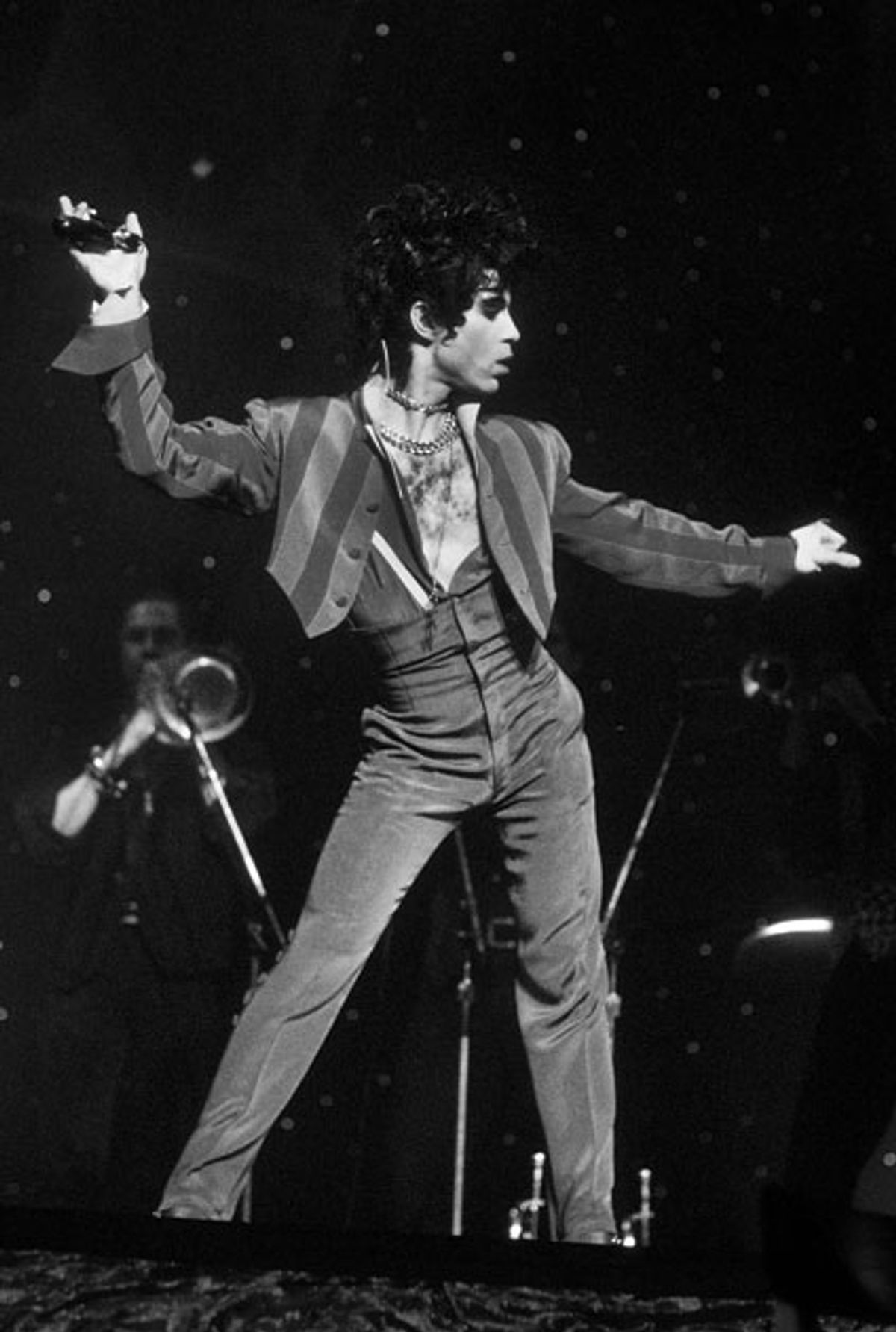 Photo by Ken Settle
Praise for the Purple One's mad skills on bass and a firsthand account of one of his legendary after-parties.
As I'm writing, it's been less than a week since we lost Prince Rogers Nelson. By the time you read this, countless tributes to the man, his legacy, and his songs will have been published. Prince's musicianship was simply without equal in our generation. His playing was deeply spiritual and technically impressive on any instrument, without being self-indulgent. I'd like to share my personal Prince story before we get to the meat of this month's bass topic.
I was on tour with LeAnn Rimes in 2003. The night before our show in Sydney, Australia, Prince was playing the same arena and we got tickets to his concert. After an exhausting performance that featured his trademark James Brown-influenced dance moves while singing and playing flawlessly and tirelessly for two hours, we found out he was hosting one of his legendary after-parties at a small, local club. The promoter "smuggled" me (along with guitarists Keith Urban and Jon Conley) in through the kitchen door, and for the next few hours I was basically face-to-face with my bass hero, Larry Graham—frontman for Prince's after-party.
You'd think I would be hanging on Graham's every note, but it was Prince playing rhythm guitar—in the corner, with his back to the audience most of the show—who had my complete attention. His pocket and commitment to the groove, even after being in showman mode for two hours prior, was deeper and funkier than anything I had heard up to that point in my life or since. Urban and Conley are world-class players, but we all looked at each other and knew our lives had been changed simply from listening to this guy standing in the corner and playing rhythm guitar. It was impossibly great and showed the attitude of a true musician whose only interest was to serve the groove and his fellow musicians with every fiber in his body. There you have it: my favorite Prince memory and favorite guitar-related experience of my life all in one.
When I was attending music school in Minneapolis in the mid '90s, I had the pleasure of watching Prince's rhythm section—then, drummer Michael Bland and bassist Sonny Thompson—play every Monday night (if they weren't touring).
I loved how he blended traditional funk patterns with his lyrical, unusual, almost vocal-like approach to upper-range
fills and melodies.

Seeing Prince's bassist up close often inspired me to go back and re-discover Prince's own bass lines. Prince's bass playing, which isn't given the level of attention as his guitar playing, is without equal. I loved how he blended traditional funk patterns with his lyrical, unusual, almost vocal-like approach to upper-range fills and melodies. Here are a few of my favorite examples.
"D.M.S.R."
This bass line is a classic and a perfect example of the basic rule of funk bass: Make the 1 (the downbeat of each measure) reallycount. If this is executed well, it makes whatever syncopation happens between the downbeats surprisingly less important. Many modern funk recordings do not emphasize the downbeat as heavily, but with anything old-school, the authority and swagger of the 1 beat is more important than anything else.
"Do Me Baby"
This is the ultimate slow jam. There are so many little nuggets of goodness within just the first minute of the original recording. Prince really plays this bass line like he's answering his own vocal—never repeating himself even though the chord progression is very repetitive. And the octave pop that only happens on the E in most phrases is a large part of the sex appeal of this song. It's so simple yet so effective because it's played in the tiny space of each phrase where nothing else is happening.
"Call My Name"
In the same vein as "Do Me Baby," this slow ballad from Musicology has Prince slapping and popping softly and musically, all while playing around his vocal lines in a masterful way. In the third verse, he doubles keyboard lines on bass. "Call My Name" is a master class in bass lyricism.
"Sexy MF"
This song has a repeating bass line with a muffled, dark sound that is half its charm, but makes it tricky to hear properly. The bass pattern is essentially built from the James Brown school of funk with quick octave skips and a chromatic walk-up. Listen to the bass line of "Sex Machine" and then play "Sexy MF." The direct lineage will make you smile.
"Kiss"
I have to also mention the classic "Kiss," because sometimes not playing bass at all is the funkiest choice you can make. In this case, it took a genius to figure that out.