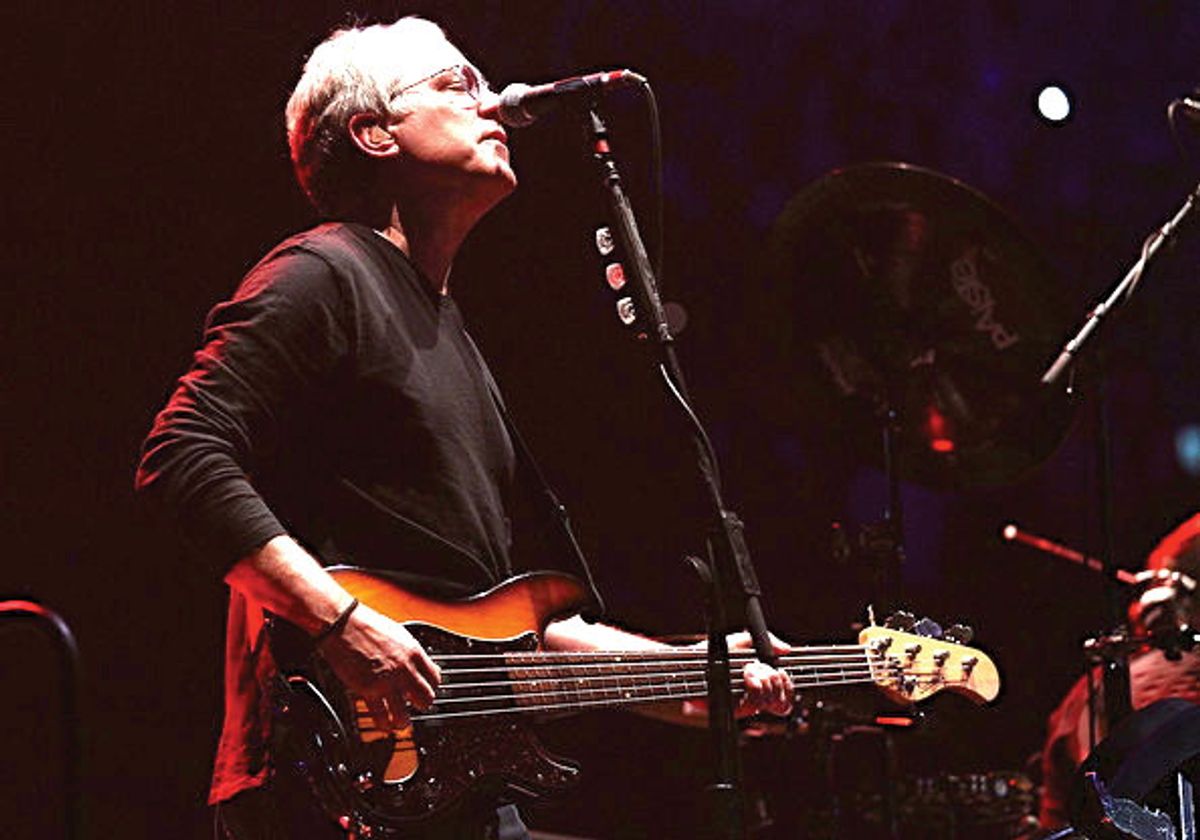 Killer chops are great, but keeping the groove and subtlety top-of-mind when laying down the low end is all-important.
In my previous columns, I've mentioned plenty of songs featuring the bassists I've learned a lot from. The common thread with most of my influences is that they are all players I refer to as "the song guys." These bassists might not be known for ripping solos or grace the covers of trade magazines as often as the players known for their flash or innovative techniques, but these guys are seen in more arenas, listened to on more car stereos, and heard in more headphones at the gym than most musicians.
These players are on the soundtrack to many people's lives, but most of these players will never be household names. The following list of musicians is a very small dip in the deep pool of world-class bassists who wear taste and an unselfish approach to playing music on their sleeves.
Donald "Duck" Dunn
The name James Jamerson is usually the first one to pop up when discussing the beginnings of soul bass. Jamerson was the house bassist for Motown in Detroit and his genius is undeniable. But the house bassist for Memphis-based Stax has influenced my playing more.
Donald Dunn's playing was physically very forceful. In contrast to many modern-soul bassists—who often use a refined, understated technique—Dunn's touch was more like a jackhammer on a construction site than an artist painting with a brush.
To me, the energy that came out of the man's right hand is unparalleled. I find that having a heavier right-hand approach means the wood of the fretboard really speaks through in the recording. Check out "She Caught the Katy" from the movie soundtrack for The Blues Brothers.
With this approach, we hear a pick-style feel without necessarily getting the sonic characteristics of a pick-style tone.

Hugh McDonald
I'd been playing bass for one year at the age of 13 when I purchased Bon Jovi's Slippery When Wet. My comprehension level on the instrument was nowhere near where it needed to be in order to grasp the melodic, bouncy, mega-hooky soul/pop approach Hugh McDonald was using on a project that was essentially a hard-rock album.
Hearing the album changed my playing life forever. (McDonald isn't even credited on the album, which is another story all to itself.) McDonald's approach is informed by the rhythmic, heavily syncopated style of Jamerson and the highly singable and melodic approach of Paul McCartney's lines. To me, no other player combines the two styles better than McDonald. His influence still sneaks into my own playing on every session, 28 years after I first heard that album.
In my approach on my current main touring gig as musical director and bassist for pop/country duo Thompson Square, his ideas can be heard more frequently than I like to admit. McDonald's lines on "Born to Be My Baby" (on Bon Jovi's New Jersey) demonstrate bass-playing perfection for me, period.
Randy Jackson
Yes, that Randy Jackson of American Idol fame. He was one of the top first-call bassists in the world for many years, and rightfully so. Jackson plays bass with a lot of confidence and will give you the impression that he's driving a train or flying a jumbo jet.
As a result of Jackson's influence on me, I frequently practice being able to drive a song forward, without playing on top of the beat. One specific trick Jackson uses is pressing his thumb and index finger together (like he is gripping a pick, but without actually using one) and using his nail to make contact with the string. With this approach, we hear a pick-style feelwithout necessarily getting the sonic characteristics of a pick-style tone. Jackson has used this technique on Mariah Carey songs to hard-rocking Springsteen songs. A great example of Jackson's style can be heard on a little-known Richard Marx song entitled "The Image."

While many bassists try to get away from just playing eight-notes on the root note, Cliff Williams makes it an art form.
Cliff Williams
The man has no ego: none, zip, zilch, zero. Imagine being the bassist for one of the biggest rock 'n' roll bands of all time and having the opportunity to contribute to the music world through your bass playing in any way you want, which fame enables you to do. The options are endless, right? But in the face of that opportunity, you make a decision to just keep your head down and play eighth-notes on the root note 90 percent of the time.
Therein lies the genius of Cliff Williams from AC/DC. By providing a constant yin to the yang of the famous lazy backbeat of drummer Phil Rudd, they created a groove nastier and simpler (but absolutely not basic or easily replicable) than any other rhythm section in rock. Williams has never been worried about impressing fellow musicians. His concern is starting the party, getting the arena floor moving, and keeping the room shaking. The older I get, the more I understand the depth of his musicianship.
I'd love to hear you all chime in with some names of the non-flashy bassists who are inspiring to you, and why. For them to impress you with a subdued style means they have to be pretty special, right?