Poerava Announces New Strap Button System and Fitted Straps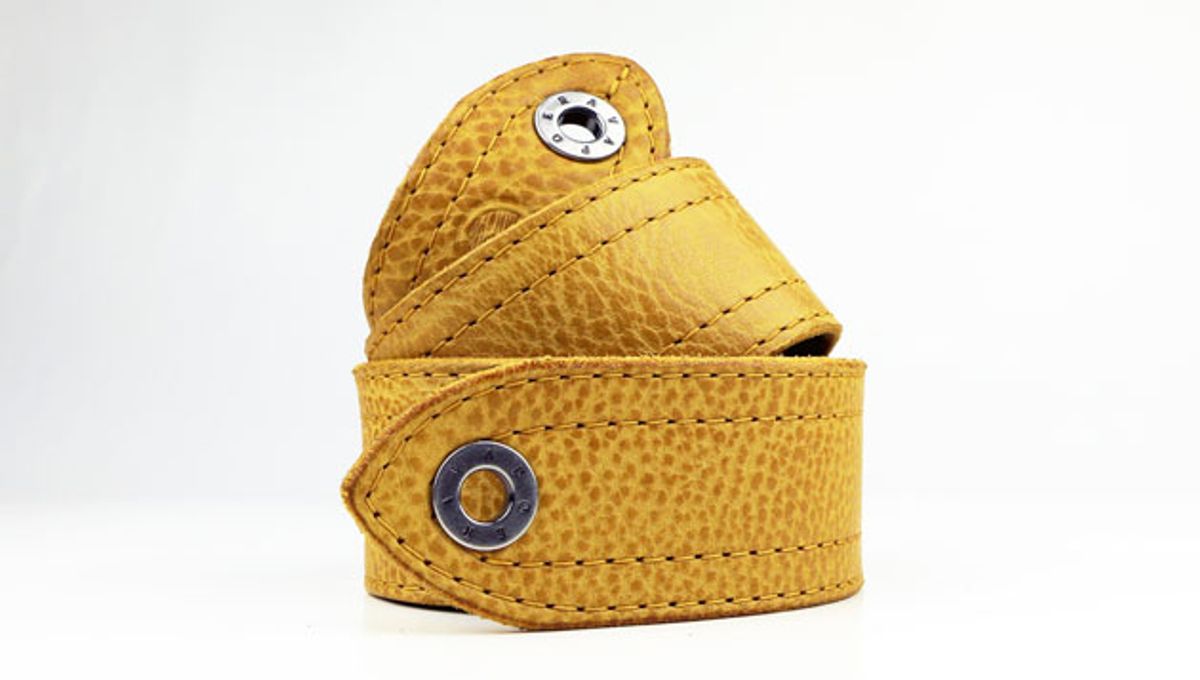 Offered in two styles: Solid and Hollowbody. Both are designed to fit all instruments which require a strap.
San Clemente, CA (October 16, 2018) -- Adding to the company's line of Accessories, Poerava has reinvented two of the most overlooked pieces on a guitar player's rig - Patent Pending Removable Strap Buttons & Fitted Straps - bringing a new twist to straps and strap security.
Poerava's New Patent Pending Removable Strap Button System is the latest in removable and locking strap buttons, designed to offer both the builder and player a deeper sense of security. With a streamlined minimalist design and precision engineering our system offers the easiest installation, provides a timeless look and effortless interaction. Made from heat-treated steel and constructed with cutting-edge technology makes our new Patent Pending system nearly indestructible and with four colors to choose from you're able to pair them up perfectly with any instruments hardware.
Offered in two options, Solid and Hollow Body Kits, both designed to fit all instruments which require a strap. Offered in some kits are two Poerava Strap Eyelets for your strap ends if you choose not to go with one of ours. The eyelets are easy to install and engineered to fit our Patent Pending System.
Suggested retail price starting at $45.95 per kit - Made in U.S.A.
Poerava's New Fitted Strap was designed with a focus on comfort and minimalism while providing an effortless interaction - particularly with our New Removable Strap Button system. Having the straps made to length removes all unneccesary adjusting, and our Poerava Strap Eyelets - located at both ends of the strap - have replaced the old key-hole style punch that has caused many problems for player's. With four colors to choose from and manufactured from the finest materials and strongest threads available, we have a set for every instrument you own.
Suggested retail price starting at $59.95 each - Made in U.S.A
For more information:
Poerava