Brainstorms From NAMM's Budget Basement
What is a company to do when musicians present it with exuberant, youthful input that runs counter to that company's current course? Should it dive headlong into uncharted waters or
What is a company to do when musicians present it with exuberant, youthful input that runs counter to that company's current course? Should it dive headlong into uncharted waters or dig in its heels and stay with the prescribed plan?

I've been on both sides of that equation myself. In the early 1970s, I ran a vintage guitar shop with my business partner. He and I made a pilgrimage to a well-known guitar factory to work out the details of becoming a certified warranty center. Excited to have the ear of important executives, I gushed about how the time was nigh to reissue some classic designs of the 1950s to fill the need I saw emerging on the guitar scene. Wouldn't it be prudent to meet this growing demand? My words fell upon deaf ears. Disappointed, we returned to our storefront to resume repairs, but it wasn't long before we built our own answer to the questions I'd been asking. When we brought our wares to our first NAMM show, those big companies didn't even notice.


Soon, we weren't alone. Dean Zelinsky, Bernie Rico, Randy Smith, Seymour Duncan, Rob Turner, Larry DiMarzio, and other independent thinkers were having the same epiphany. At those early trade shows, we hung like a tribe of young, hungry wolves among the giant industry stalwarts—eagerly carving out our territories and trying to make a difference.
Today, some of those same people are now considered industry old-timers. When we run into each other at trade shows, it's now on panels or at awards ceremonies. But at the Anaheim, California, NAMM convention, downstairs in the subterranean Hall E, today's upstarts who wish to carry the torch study the small-company legacy.
Quite literally in the convention's basement, Hall E is where small companies and entrepreneurs can buy a 10'x10' booth space to show their wares for a reasonable sum. With its low ceilings and hushed ambience, it's not as grandiose as the sprawling halls above, but E is the entry-level, foot-in-the-door starting block for any company trying to launch a product. Upstairs, NAMM veterans who have been exhibiting for ages have a lock on most of the main floor space. Once you have a display location, you pretty much get first dibs on it the next year. This way, manufacturers and distributors have a "location" their customers (who are primarily retail buyers) can easily find year after year. It's handy for everyone—except those attempting to get onto the main floor for the first time. Which brings us back to Hall E.
When I attend NAMM, I always look forward to going downstairs to see what new things have washed up on the shore. Although you don't need a metal detector to find treasure there, a sense of humor comes in handy. Hall E is a feast for the senses, with amazing Asian brands with improbable names like Chosen Fat and gothic-themed articles of every description. Do you need a wall of 4x12 cabinets shaped like Maltese crosses? Check. Looking for a guitar with a built-in video screen? Check. Searching for a saxophone with a built in flame-thrower? Well, maybe not—but never say never. I've rarely been let down by my visits to Hall E. For contrast, sandwiched between the exotic displays you'll find industry heroes like Collings and Breedlove. And established brands like TonePros and 65Amps are Hall E alumni, proof that this concrete cellar can be a fertile valley.
One never knows which companies from Hall E will rise from the valley to produce a bumper crop that becomes a staple for a sizable number of players, but it's still an inspiring place. Novelty items notwithstanding, there are always some truly innovative and thoughtful products. The big guys are upstairs, but tomorrow's products often debut below. If you take your time, you'll find somebody with a great idea or product among the rows and rows of wackadoo stuff. I know what it's like to be a young gun with an idea and nothing but the future ahead, and Hall E is where people like that get their start. That's why you also see astute upstairs personnel poking around—possibly to avoid being blindsided by a new trend.
---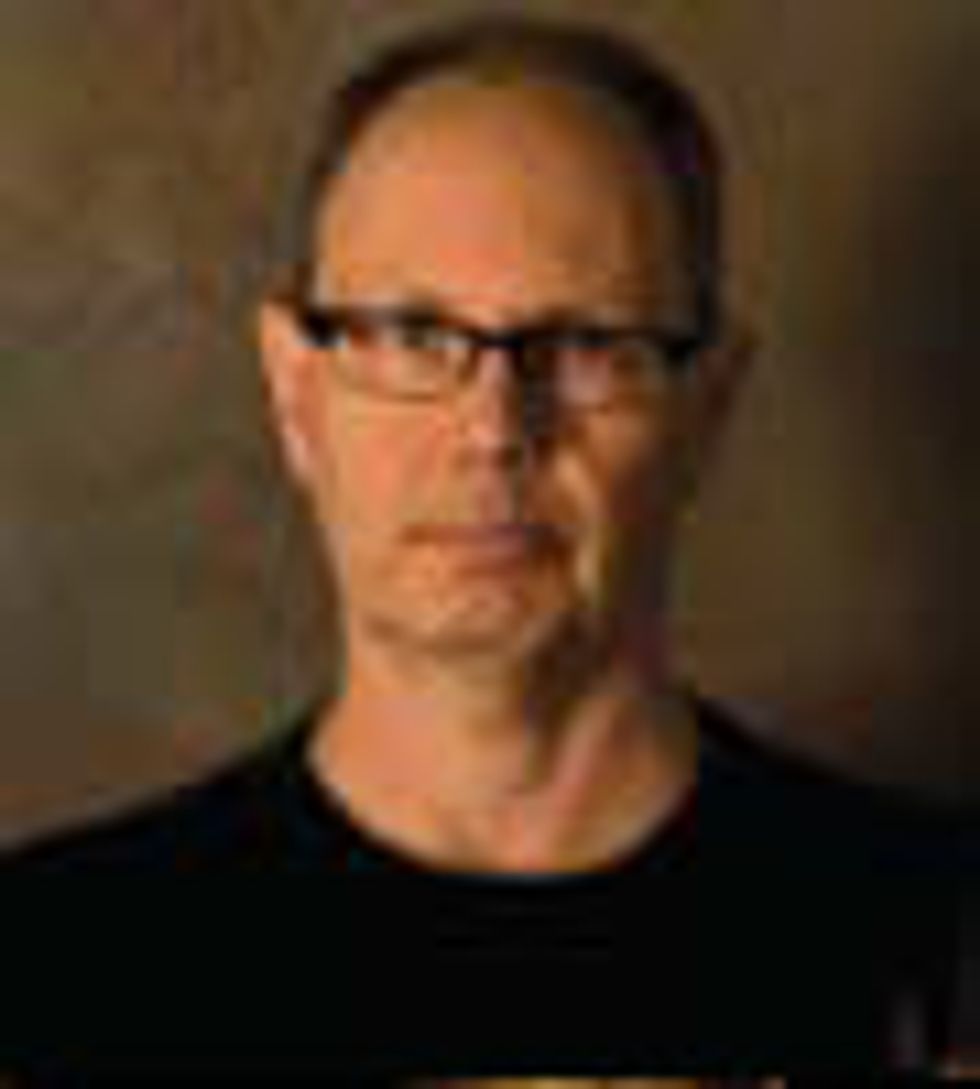 Jol Dantzig
is a noted designer, builder, and player who co-founded Hamer Guitars, one of the first boutique guitar brands, in 1973. Today, as the director of Dantzig Guitar Design, he continues to help define the art of custom guitar. To learn more, visit
guitardesigner.com
.