Question and Obsession: One on One
Peter Holmström of the Dandy Warhols and PG editors name the musicians they'd like to mine for knowledge.
---
If you could ask one musician one question, who would it be and what would you ask?
---
Photo by Clemens Mitscher
Peter Holmström — Dandy Warhols
A: At the moment, I'm very interested in bass tones and I'm dying to know how "Fascination Street" by the Cure happened. So I would have to ask Simon Gallup what bass, what amp, and what effects were used.
Current obsession: My current obsession is XTRMNTR by Primal Scream. I've come back around to it. Stylistically and thematically, it fits these times. I love the aggressive drive, how heavy it is without being "heavy," and how it's hard to distinguish between guitar and synths.
---
Mark Scala — Reader of the Month
A: I had this opportunity in 2004, when I asked Steve Howe how he developed his fingerpicking style. He said, "My style is a result of my failed attempt to copy Chet Atkins." I met Steve through a mutual friend, Annie Haslam of Renaissance, in his dressing room after their Philly Spectrum show on the Yes 35th Anniversary Tour. I was very aware that his beloved '64 ES-175D was in its case just a few feet away.
Current obsession: Even after 40-plus years of playing guitar, I'm passionate about improving my technique and understanding more complex theory. I dove headlong into the transition from tube amplification to digital modeling, and I've enjoyed the flexibility and consistency it's afforded me, especially in live performance.
---
Kristen Berry — Photo Editor
A: Portishead, collectively, on why it takes so long to come out with a new record. It's like they have lives or something.
Current obsession: I've been reading quite a few music-related books recently, namely Burning Down the Haus, which is about the underground East German punk scene and their fight against authoritarianism before the dismantling of the Berlin Wall. Also, Complicated Fun: The Birth of Minneapolis Punk and Indie Rock 1974-1984, which has me listening to the Suicide Commandos' Make a Record on repeat.
---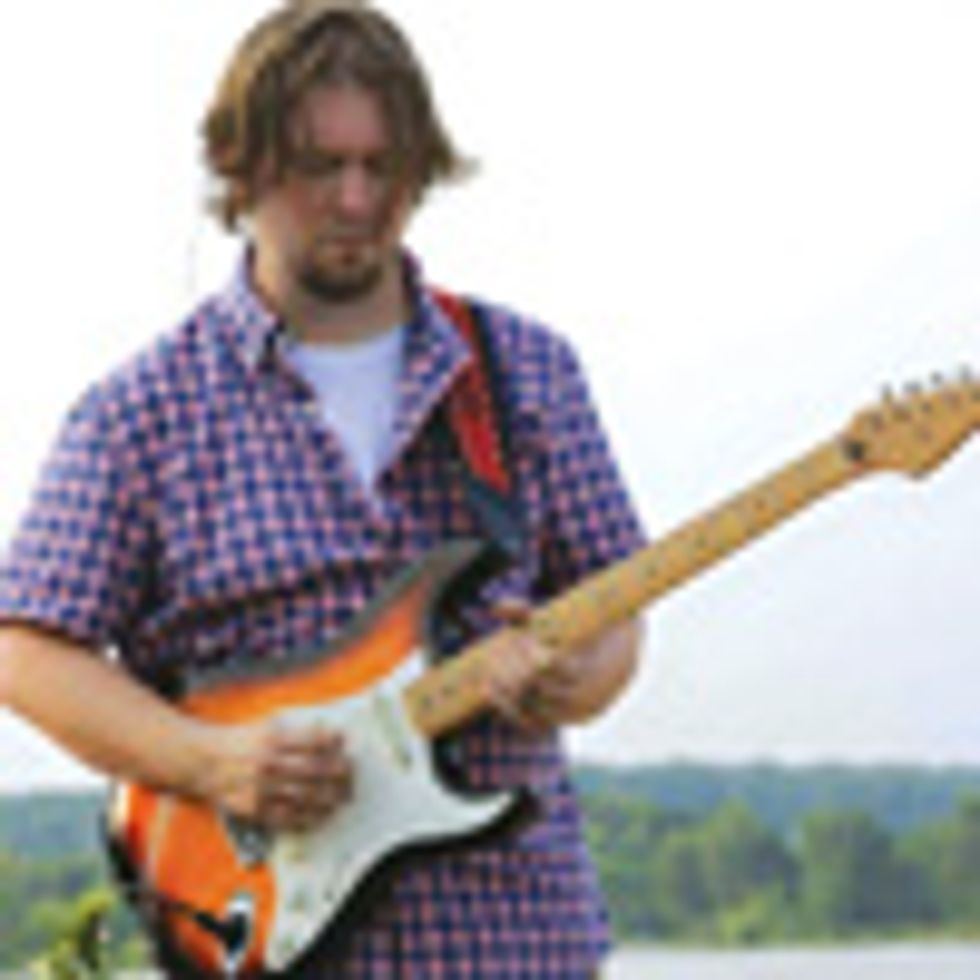 Jason Shadrick — Associate Editor
A: I want to ask Trey Anastasio about his songwriting process. I've been listening to Tom Marshall's podcast (he's Trey's writing partner) and it fascinates me how much humor and heart they put into their music. They seem to work so well together that there has to be some creative inspiration to be gleaned from their process.
Current obsession: I've heard many successful musicians give a piece of advice that has recently connected with me. Basically, always say "yes" to a gig and then figure out how to do it. I was asked to play a rather difficult modern chamber piece that involves shifting time signatures, difficult positions, unusual keys, and lots of open space. It's already made me a better musician.
---