Redbeard Effects Releases the Red Mist MkIV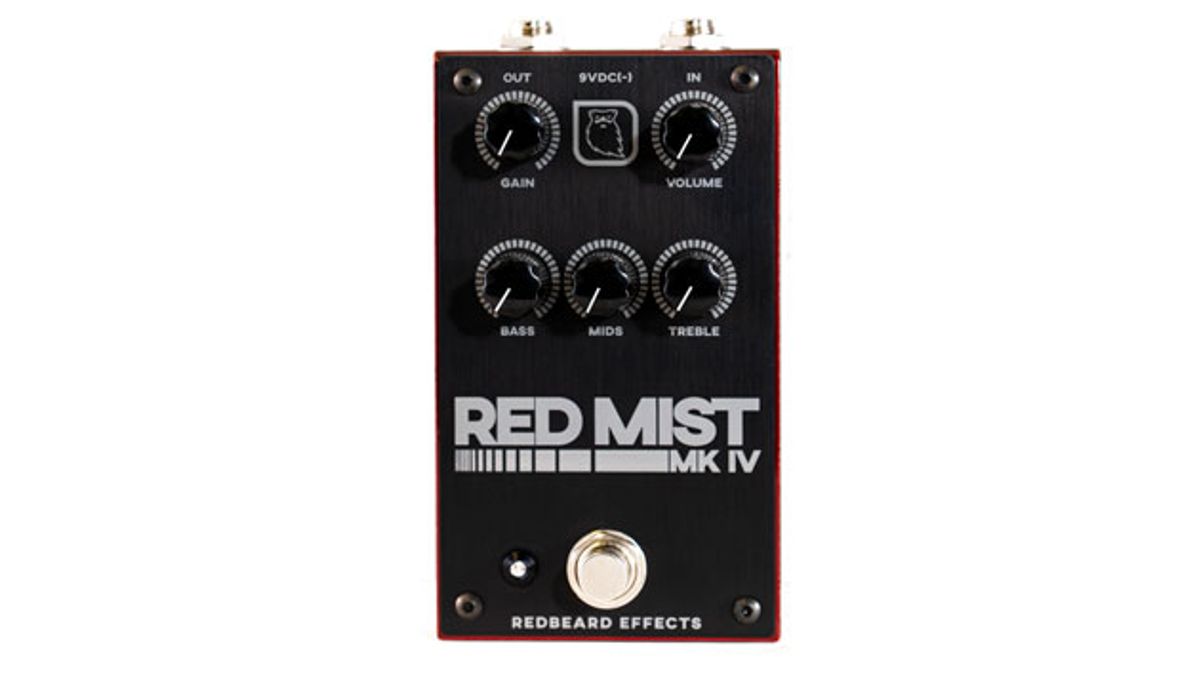 A fully analog overdrive that offers an adaptive mid control.
Brighton, United Kingdom (October 7, 2019) -- Redbeard Effects is a new guitar effects company based in the UK. Offering hand made and highly engineered products, Redbeard Effects is the brain child of seasoned rock guitarist and self confessed rock & roll gear head, Mikey Demus.
Redbeard Effects claim that subtlety is not their strongpoint. Seeking to channel 20 years of experience in international touring & studio recording into effects pedals with a difference, Redbeard Effects are bringing new and exciting tones to guitar players. "I've always been inspired by effects that make you think 'WOW!' when you stomp on them." Says owner Mikey Demus. "We're not looking to go where others have gone before. Whether you're into blues, rock, punk, metal, ambience, pop, or making weird and wonderful noises - whatever your thing is, we're here to push the envelope of what a pedal can do for you."
Stepping onto the scene with their first offering, the Red Mist MkIV - a medium to high gain drive pedal, offering characteristic amp-like tones in a highly engineered custom enclosure, Redbeard Effects are making their mark on the map of guitar tone with a beautifully crafted pedal that truly stands above its peers.
An entirely original circuit, the Red Mist MkIV promises to transform your clean or crunchy amp into an unapologetic gain machine. The Red Mist MkIV offers a distinctive voicing which cuts through the mix, due in part to its carefully designed (and refined) 100% analogue circuit and adaptive 'Mids' control. With a wide and versatile gain range, the Red Mist MkIV can go from a spicy boost, into a huge tight crunch all the way up to a crushing high gain tone.
Designed to seamlessly integrate into your analogue, digital or hybrid rig, the Red Mist MkIV includes modern features such as a compact yet durable chassis and top mounted jacks for maximising pedalboard real estate.
Features:
Wide & versatile gain range
Most powerful EQ section on any pedal of its type
Adaptive 'Mids' Control
Huge amounts of string definition & clarity
Extremely low noise floor
Top Mounted Jacks
True Bypass Switching
Polarity protection
Highly engineered custom enclosure
Premium build quality
Hand built & hand wired in the UK
The Red Mist MkIV is hand-made in the UK with carefully selected components and is priced at £184.99. The Red Mist MkIV is available now from Redbeard Effects' online store at www.redbeardeffects.com and Reverb.com.
For more information:
Redbeard Effects