Sitek Guitar Electronics Releases the Pandora Fuzz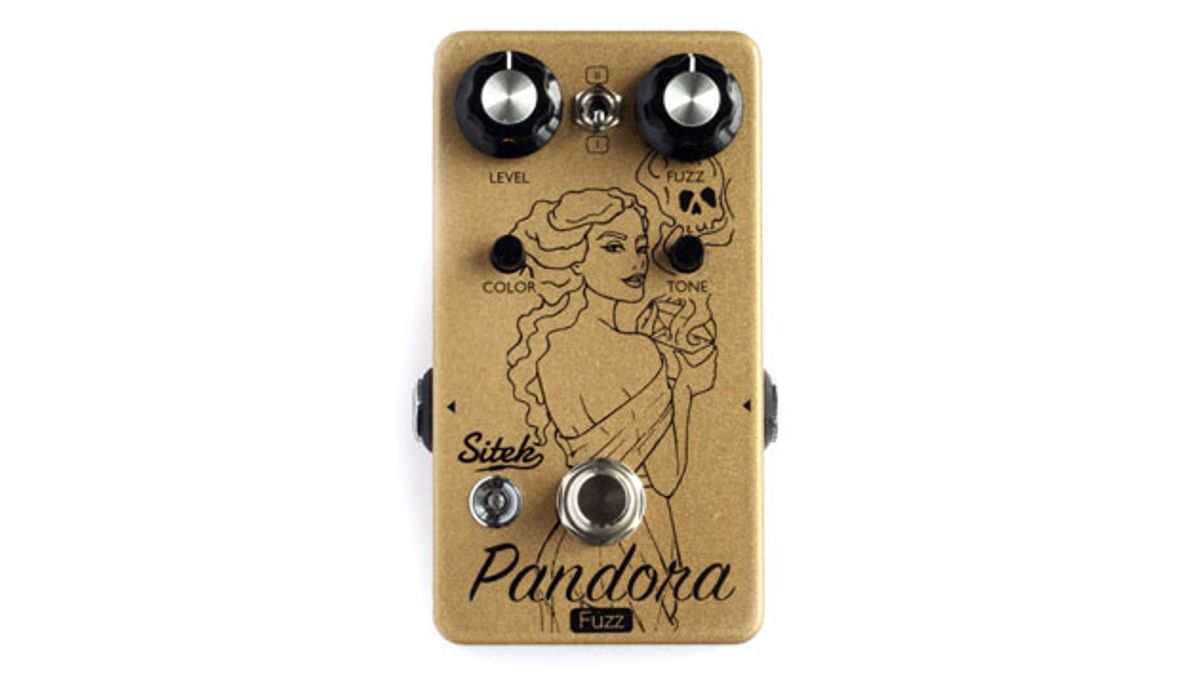 Designed to be a versatile, high-gain fuzz that offers a variety of original tones ranging from warm classic fuzz to a rich, top-end sound and when goosed, a natural, upper octave becomes prominent.
Gdynia, Poland (April 25, 2019) -- Sitek Guitar Electronics has just unveiled a new addition to their line of "Sound Muses" pedals. Pandora Fuzz is a versatile high gain fuzz pedal allowing to dial in a variety of original tones ranging from warm fuzz to top-end rich sound and anything in between. Increasing the gain saturates the distortion and increases sustain.
When Pandora's box of fuzz is opened even more, a natural upper octave becomes more prominent. Five simple controls provide fine-tuning and variety of tonal options. Pandora is suitable for both live and studio applications.
Pandora Fuzz offers the following features:
100% discrete analog circuit
Five carefully designed gain stages
5 simple controls: Level, Fuzz, Tone, Color and a Switch to choose between two clipping modes
DeMont Smooth-Click Footswitch (the highest quality footswitch on the market)
Powdercoated enclosure to withstand tough stage conditions
Reverse polarity protection
True Bypass
 
Power supply 9V DC
Pandora Fuzz is available to purchase on Reverb.com or directly from the Sitek Guitar Electronics website at www.sitek.rocks and carry a price of $169.
For more information:
Sitek Guitar Electronics