The pedal steel is a beautiful thing. The Record Company's Chris Vos joins us in naming pedal-steel recordings that stole our hearts.
The pedal steel is a beautiful, mysterious thing. It oozes vibe for days and has set the melodic pace for entire albums dating back to the birth of rock 'n' roll. The Record Company's Chris Vos joins us in naming some of our favorite recordings on that note.
---
Q: What's your recommendation for a band or recording with prominent pedal steel?
---
Chris Vos — The Record Company
A: Pedal steel: Buddy Emmons Steel Guitar album, recorded in 1975. Dobro: Listen to "I Can't Be Satisfied" on Muddy Waters' record Hard Again with Johnny Winter playing Dobro and producing. Live: Go see Robby Turner. He played pedal steel with Waylon and too many other legends to count. He's still out there producing, recording, and performing. I also recommend seeing the Slide Brothers (masters of the Sacred Steel) and, of course, Robert Randolph, who came out of that style and took it to a crazy-high level. Not to mention Roosevelt Collier—he's the man!
My current obsession is: Magic Sam, West Side Soul. Also, looking for a fuzz pedal that rattles my teeth.
---
Eric Shea — Reader of the Month
A: Sand! Every song on their 1973 eponymous debut album is awesome. It was a double-disc package—with only eight songs! Each LP has a blank side so that you could stack them up on your hi-fi needle and let them drop-n-play so you didn't have to flip the record while entertaining a lady. And like all good '70s bands, they had a song with the word "Lady" in the title. But this one features some of the most melodic, tone-buttered pedal steel I've ever heard. And brother, I've heard a lot.
My current obsession is: The Milkman 20W Creamer. I've been obsessed with finding the perfect grab-and-go combo with built-in tremolo and reverb. I finally threw down for one of Tim Marcus' amazing handbuilt tube amps. Now I can sell all my junk!
---
John Bohlinger — Nashville Correspondent
A: New Riders of the Purple Sage began as a side project for Jerry Garcia and his Sho-Bud. When Jerry split for the Dead, Buddy Cage took over, playing freakishly fast, palm-blocked double stops that forced me to buy an E9. Check out their live rendition of "Truck Drivin' Man." Mind blowing.
My current obsession is: Playing a Gretsch with a Bigsby: Hit a chord, work the bar, and be hypnotized.
---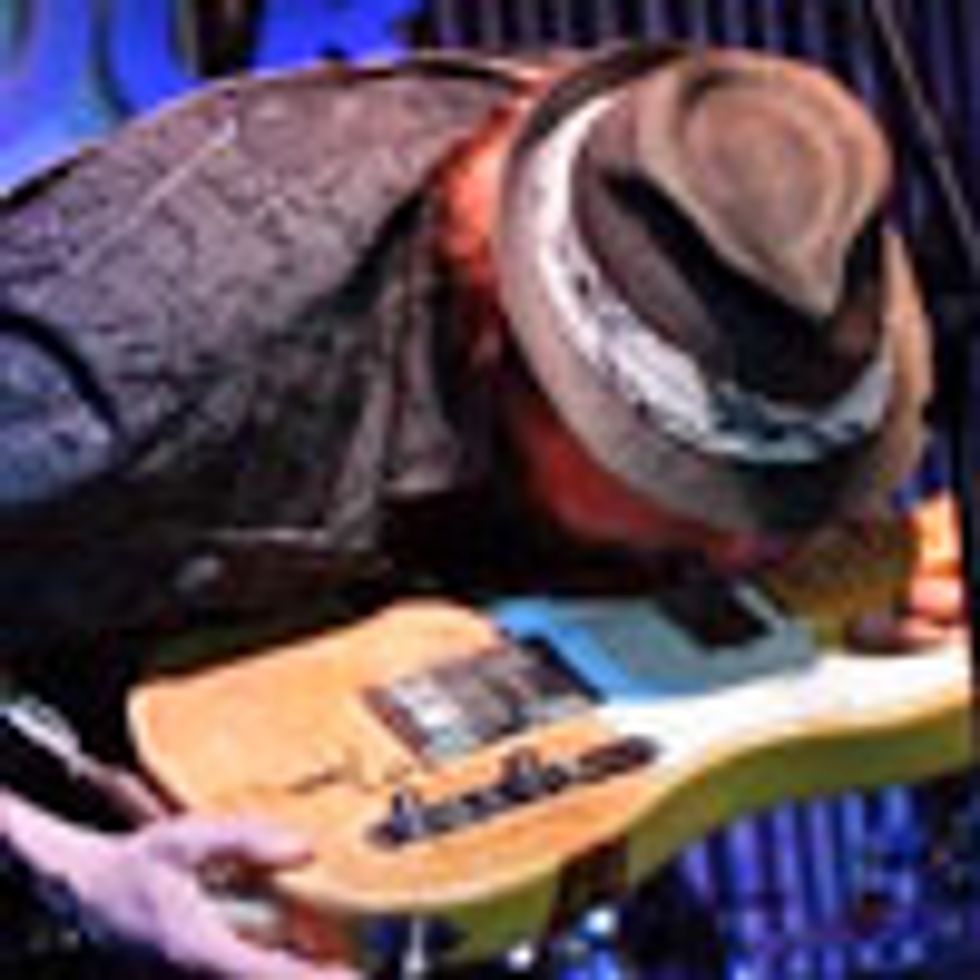 Ted Drozdowski — Senior Editor
A:Stratospheric Boogie: The Flaming Guitars of Speedy West and Jimmy Bryant is 16 slices of pure awesome from the '50s, where country, rockabilly, swing, pop, and hot-rod culture collide. Speedy was steel's first shredder and this album is insane.
My current obsession is: My Cali76 Compact Deluxe compressor. I just cut a song for an SRV tribute where I compressed the hell out of my solo, and fell in love with compression again. The Cali is super flexible, studio quality, and has true parallel compression, which rocks. It moved onto my pedalboard and isn't leaving the neighborhood.
---
Andy Ellis — Senior EditorA:Belladonna by Daniel Lanois. This instrumental album features Lanois' ethereal pedal steel and trademark, Brian Eno-inspired ambient textures.
My current obsession is: Custom, handtooled leather guitar straps, which I started collecting last fall. My latest acquisition is this voodoo-themed marvel conceived and crafted by Zack of Condell Sons Leatherworks in Nashville. Check out the unreal texture and bold imagery.