Staff Picks: I Still Love You
English guitarist James Elkington and PG editors discuss guitars they love … but don't play, for various reasons.
---
What's a guitar you love, but probably wouldn't ever play, and why?
---
James Elkington -- Guest Picker
A: In my mid 20s, I was the proud owner of a Roland G-707 guitar synth that looked like a DeLorean spoiler with a tremolo on it. I bought it very cheaply at the bottom of the great guitar synth slump of the '90s, a time when you almost couldn't give these things away. But its sheer weirdness was alluring. I quickly realized no one was going to play with me if I brought this to rehearsal, so I shit-canned it within a year.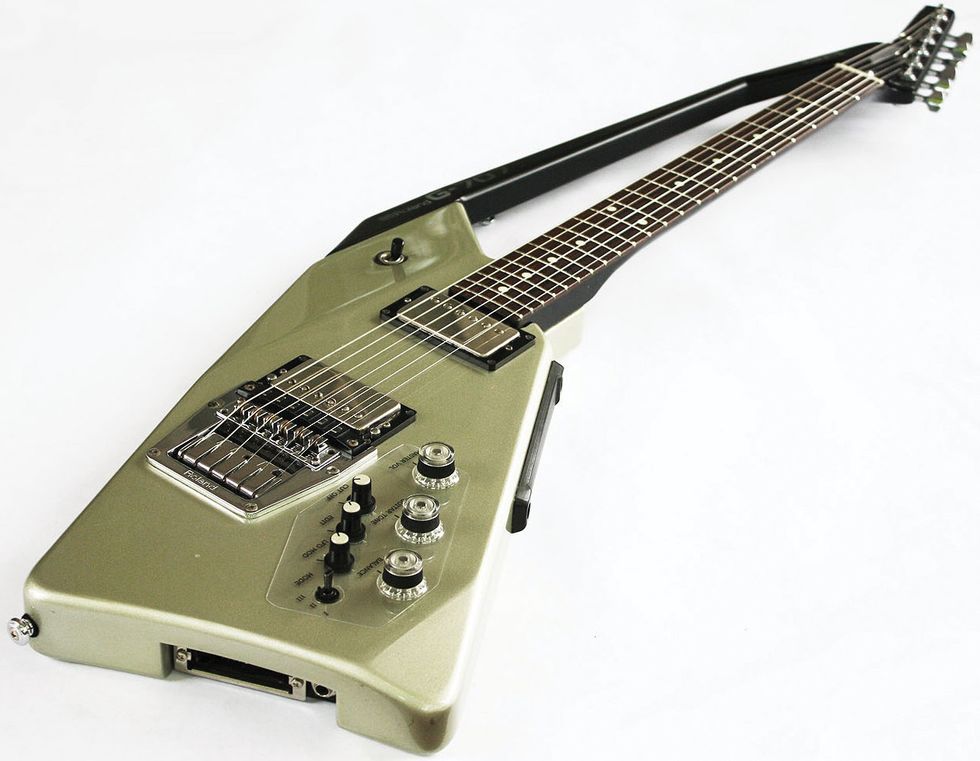 Current obsession: For the first time in my life I've been listening to jazz guitar, specifically records by Jimmy Raney and Tal Farlow. I've been working with the book The Jazz Style of Tal Farlow any chance I get, but it's become apparent that I'm fundamentally not willing to put in the hours needed to get good at this stuff, so Tal and I are at standoff for now.
---
Martin O'Hara -- Reader of the Month
A: This Kay K500SD was the first guitar I ever bought and still have. It was the best I could afford at the time, but has high-action strings that basically slice your fingers off, and it almost completely put me off playing. But it's still the first guitar I ever bought, with my own (not parents') money and will always have a place in my heart, if never on my set list!
Current obsession: Synthesizer pedals. I currently have four—all from Electro-Harmonix. I play in two cover bands and to get a broad soundscape, I like to add keyboards, strings, or even sitar sounds every now and again!
---
Ted Drozdowski -- Senior Editor
A: My twin dragons of 6-string are the Gibson L-5 CES and Gretsch White Falcon—amazing, almost mythical beasts with mile-wide tone and incredible beauty. But as much as I covet them—even getting past their price tags—the fact that they're thick hollowbodies makes them impractical for my stages, where I need gain to really get the tones, flexibility, and response I want. I play hard and fast, and sometimes must use my amp to fill the space with sound. But I can dream!
Current obsession: Gigging! I've recently come off a spate of drums/guitar duo gigs and solo shows, and loved the energy and challenge of reinventing my repertoire and approach for those settings. Plus, what's better than playing music you love for a cool crowd?
---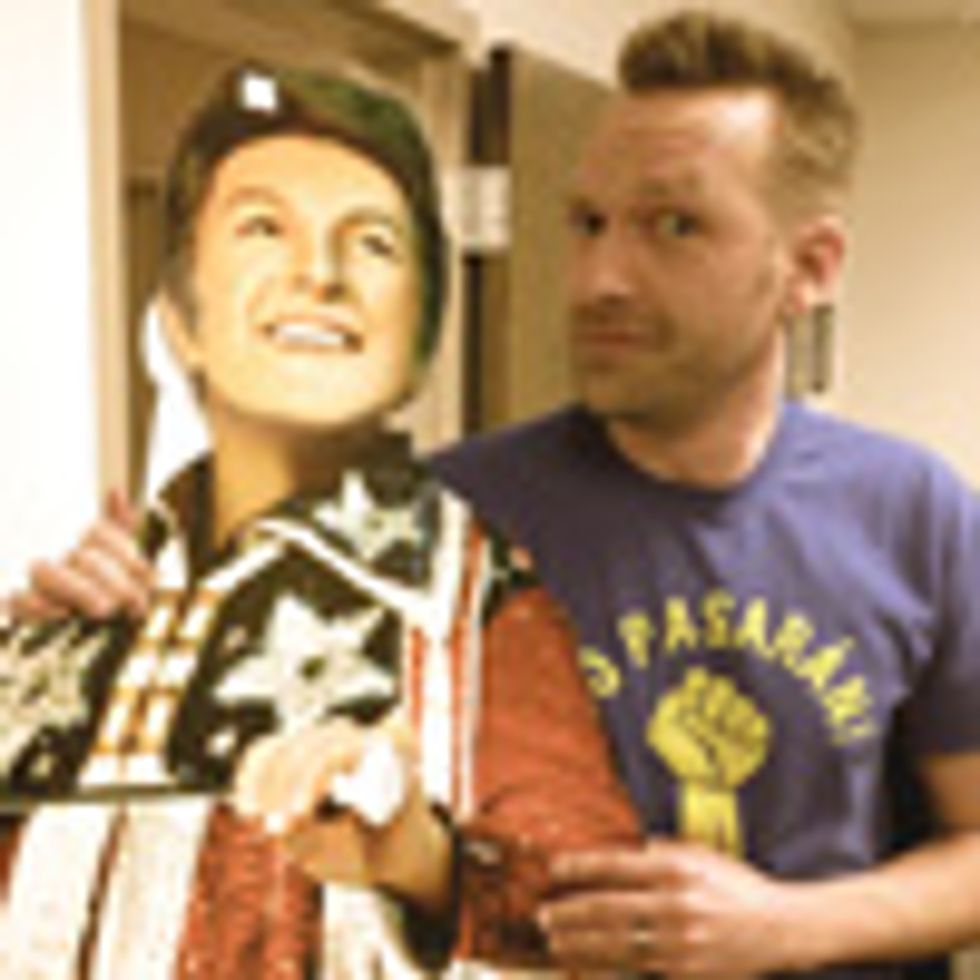 Shawn Hammond -- Chief Content Officer
A: Although I love, love, love a lot of tunes by players who rely on swanky-lookin' hollowbodies (Gretsch, Gibson, and the like), more often than not, I find I get the sorts of twangy, slicing tones I prefer out of single-coil-equipped solidbodies. Maybe it's just the dumb way I play, though….

Current obsession: Experimenting with different preamp-tube types. Hint: Swapping the phase inverter from a 12AX7 to a 12AY7 can completely change your amp's personality.
---
Rich Osweiler -- Associate Editor
A: I love flamenco, especially the elegant nature of a well-crafted flamenco instrument (a Les Stansell myrtlewood/Port Orford cedar combo would be my top choice). But since I already own a nice Selmer-style guitar and a handcrafted tenor ukulele—and have a very long way to go on my Gypsy and uke jazz journeys—I can't even think about taking on another "side" genre, especially one that requires such a significant commitment. Olé!
Current obsession: I'm on a huge Uncle Tupelo playing and listening bender after hitting a Son Volt show last week in San Francisco. I was fortunate to see UT many times during my youngster years, and while I'm pretty certain it'll never happen, I'd love to see Farrar and Tweedy make magic together again.