New 6VEL Equipped Model Expands/enhances British-Plexi Tones with Innovative 4-position Preamp Tube Bias Selector and Advanced Foot-switchable Features
​3RD POWER is excited to unveil a new grab-n-go 112combo and amp head to its line of award-winning amplifiers, hand-built in the company'sNashville, Tennessee shop.
The power amp section is based on 3P's 6VEL circuitry design that allows users to operate the amplifier on their choice of octal-based output tubes such as 6V6, EL34, 6L6, 5881 and more. 6VEL technology allows the user to operate the amplifier on their favorite power tubes and provides back panel access to output tube bias test points as well as a micro-control for fine-tuning the bias to optimal settings. The DIRTY SINK 6VEL is 3RD Power's response to overwhelming customer demand for a British-Plexi voiced amplifier in the grab-n-go format of the company's Wooly Coats line of amplifiers.
Basic History of Preamp Tube Bias: Legendary Plexi-styled amplifiers of the 1960s/70s typically featured a hotter preamp tube bias to achieve their classic crunch breakup sound. In the 1980s/90s, the demand for more gain and heavier and precision crunch tones found top designers leaning on additional gain stages, cascading gain circuits as well as cold preamp tube bias gain stages to meet these demands.
With 3rd Power's new and innovative Preamp Bias Selector switch, the DIRTY SINK 6VELdelivers sparkling Plexi-styled cleans, warm bluesy tones as well as heavier/tighter power chords and articulate lead tones The Preamp Bias Selector allows the user to optimize the tube preamplifier's actual operating bias range via a 4-position rotary switch to control the tone and feel of the tube preamplifier circuitry. Bias Presets include Cld1, Cld2, Wrm1 and Wrm2.
"At 3rd Power, we're proud to provide musicians, engineers, and producers with our innovative 6VEL and HybridMASTER equipped tube guitar amplifiers," said Dylana Scott, founder, and designer, at 3RD Power. "With the DIRTY SINK 6VEL, 3rd Power continues to push the envelope of innovative tube amp solutions for today's music creators and performers."
Also on board, the DIRTY SINK 6VEL is the company's proprietary HybridMASTER volume control to fine-tune your output to whatever volume level is right for the room.
Features:
British Plexi voiced multi-stage tube preamplifier
Plexi/Cascade preamp switch
4 Position rotary switch Preamp Bias selector
Dual tone stack - JTM/JMP tone stack selector
Foot-switchable +Gain gain boost
Foot-switchable Class-A all-tube FX loop
Foot-switchable System Mute for silent tuning/instrument changes
Foot-switchable Lead Boost
Unique Switching Bus that can assign multiple foot-switchable functions to a single button
HybridMASTER patented volume control
WGS Retro-30 12" Speaker
Hand-Wired, Point-to-point Turret Board Construction, Made in the USA
~20-40 gig-able Watts based on Users Choice of Power Tubes
USA Made M6 Grade Steel transformers
Switchable chassis-mounted cooling fan
4 Button Pro Foot-switch is included
Limited Lifetime Warranty
All this is packed inside the grab-n-go enclosure format of our popular Wooly Coats Spankyseries of amplifiers (approximately the size of a late 60s Princeton Reverb type amplifier). All 3RD POWER amplifiers are hand-built in the USA and feature point-to-point turret board construction. DIRTY SINK 6VEL head and combos are in production and will begin shipping by March 1, 2023, at introductory prices starting around $3199 for the head version, $3499 for the 112 combos.
For more information, please visit 3rdPower.com.
We wrap up our Summer NAMM coverage with some new tone toys from Chellee, 3rd Power, Mythos, and more!
Mythos Pedals Herculean Overdrive
Nashville's own Mythos Pedals brought out an updated version of their Herculean overdrive. Since it's totally buffer-less the silicone-based circuit has a wide open, more transparent sound. The clarity knob allows you to fine tune the high end. It will street for $199.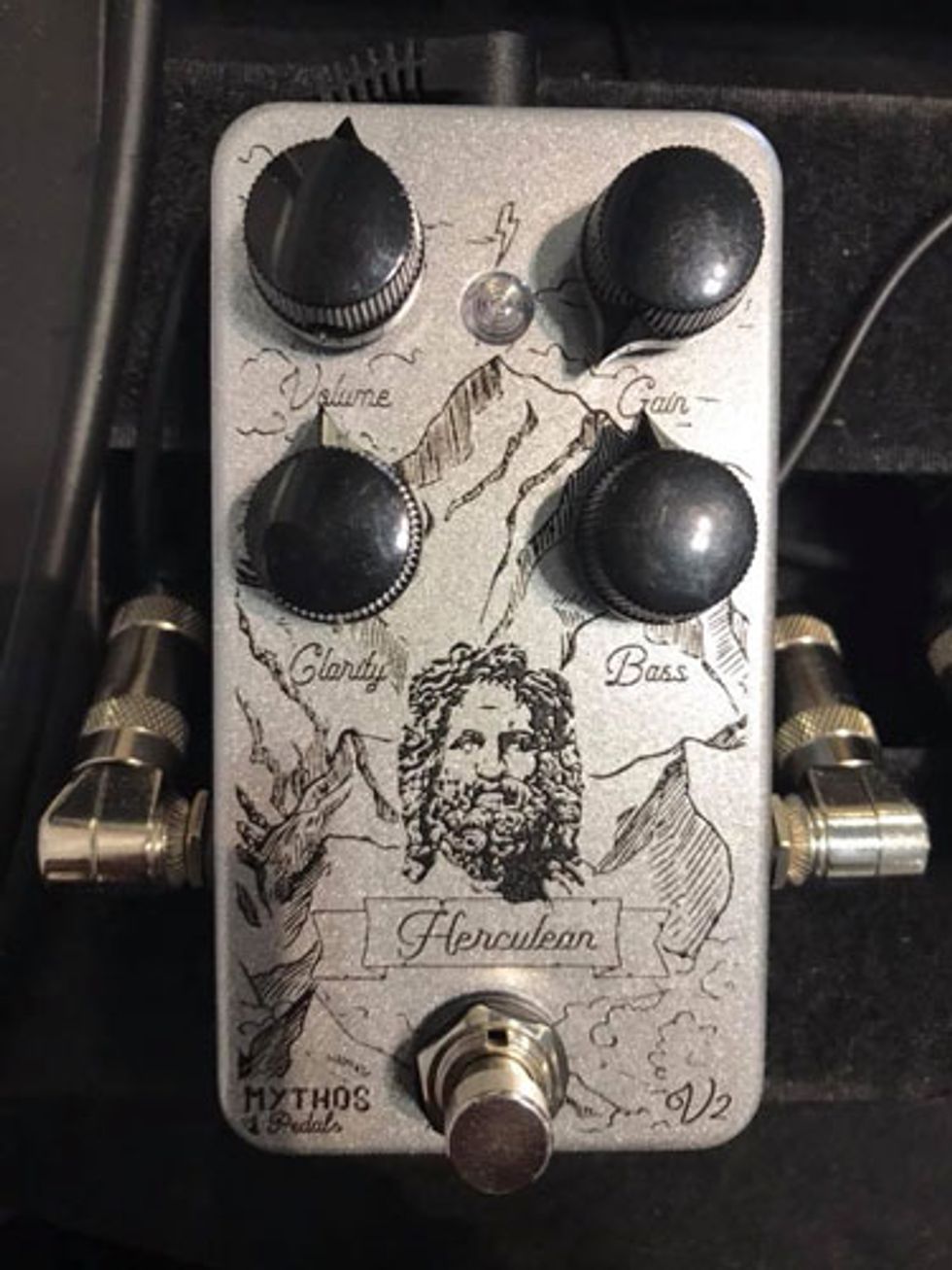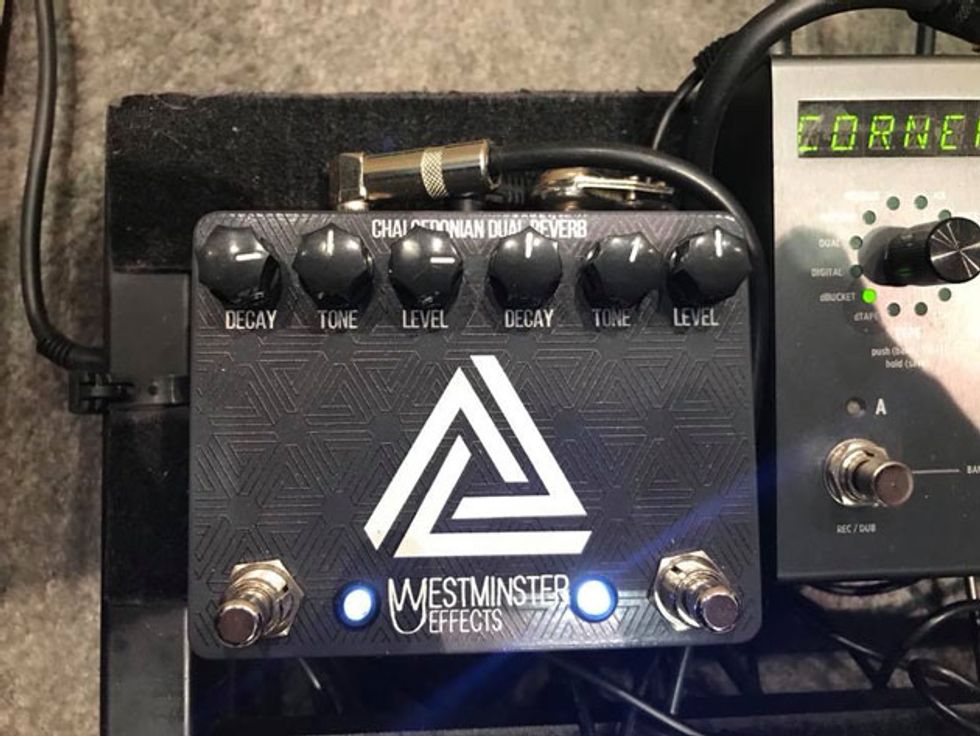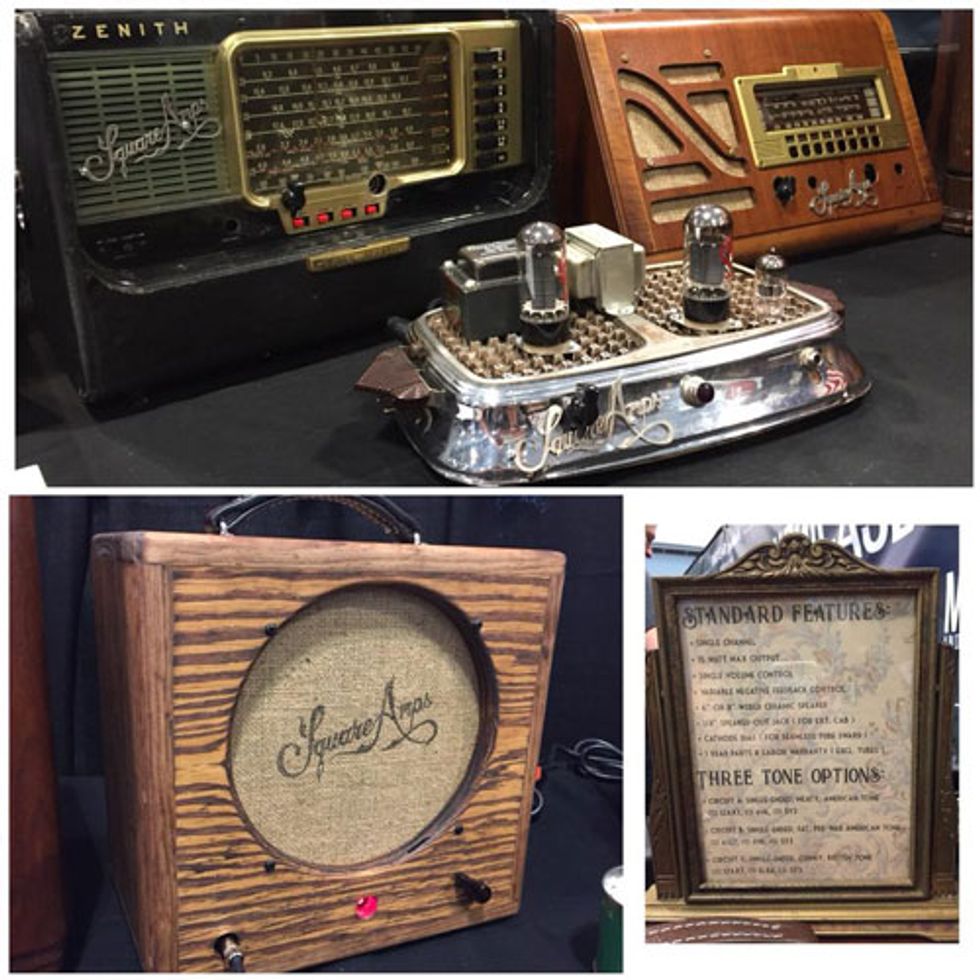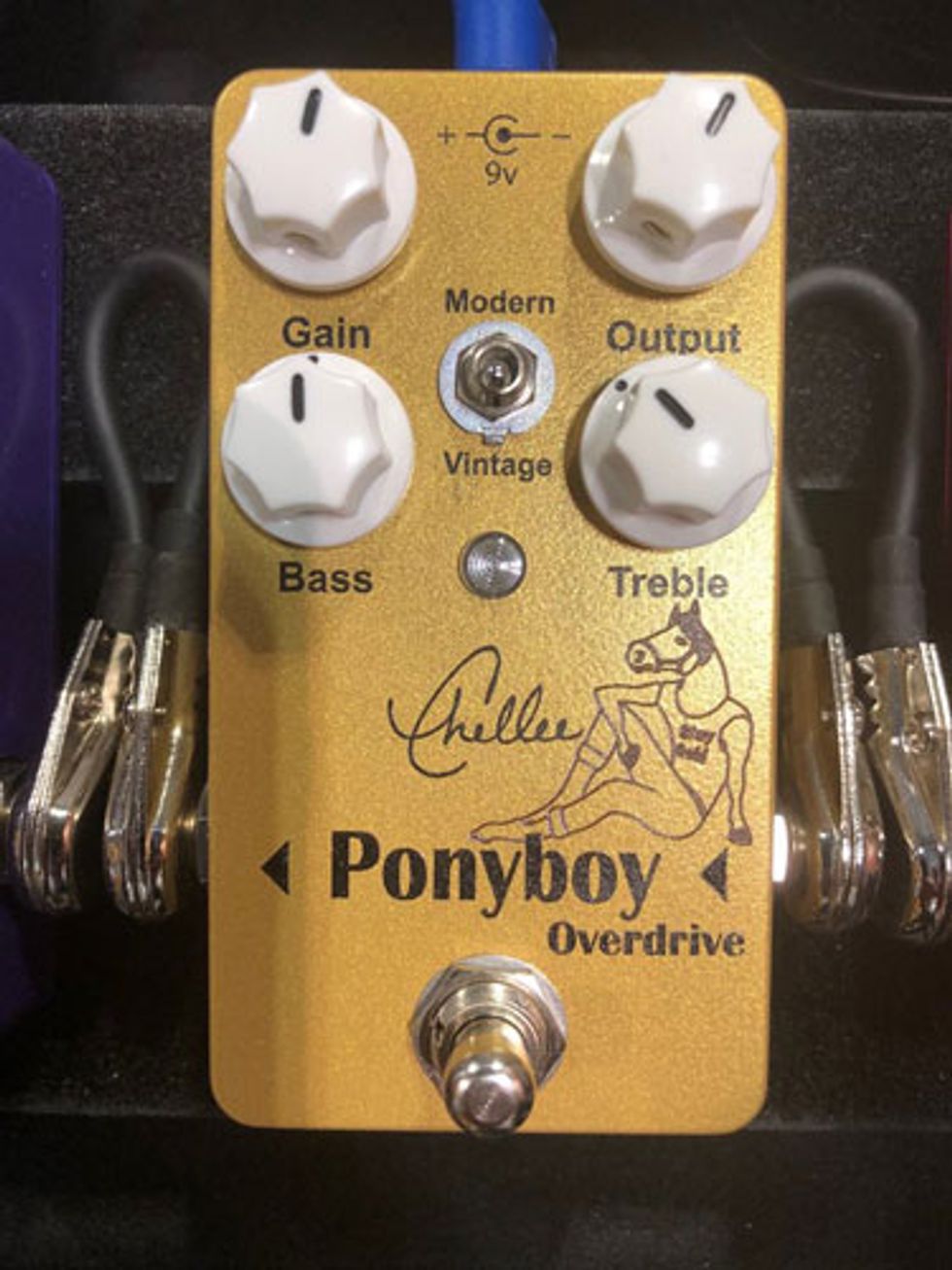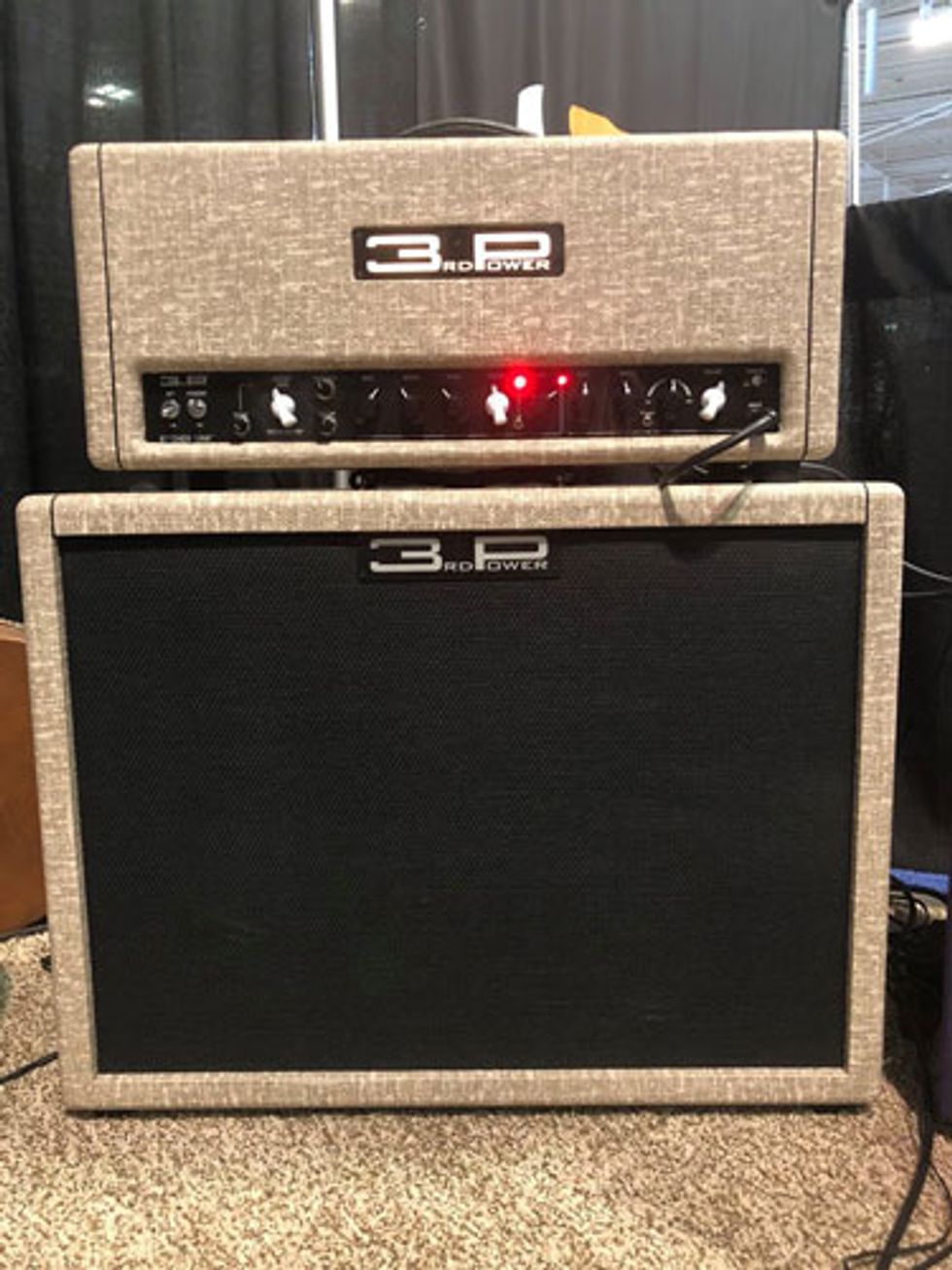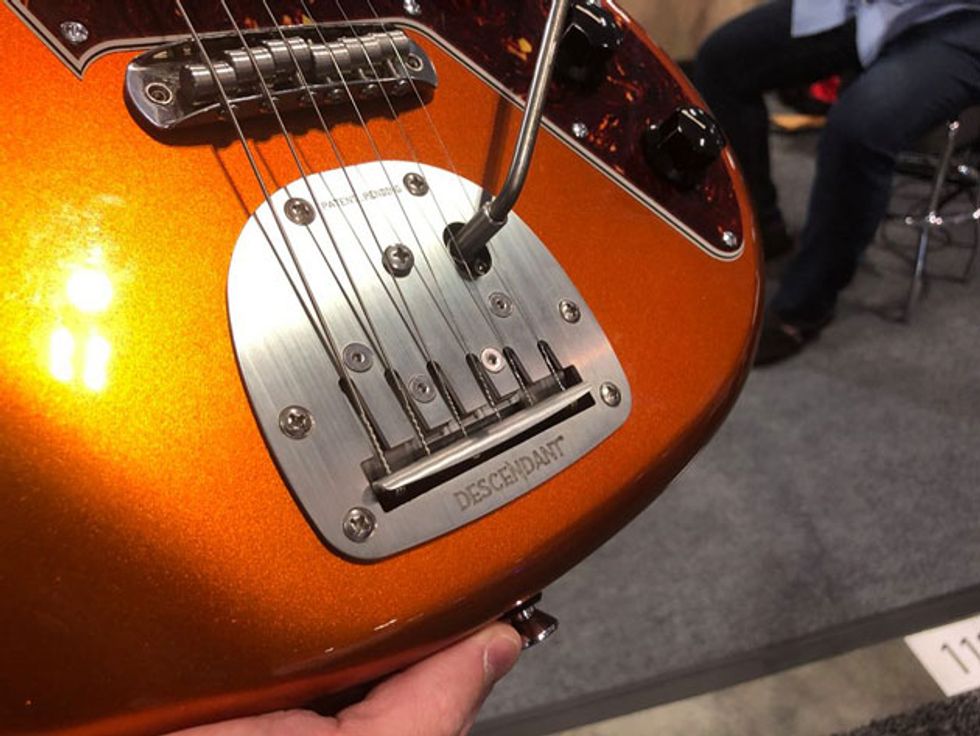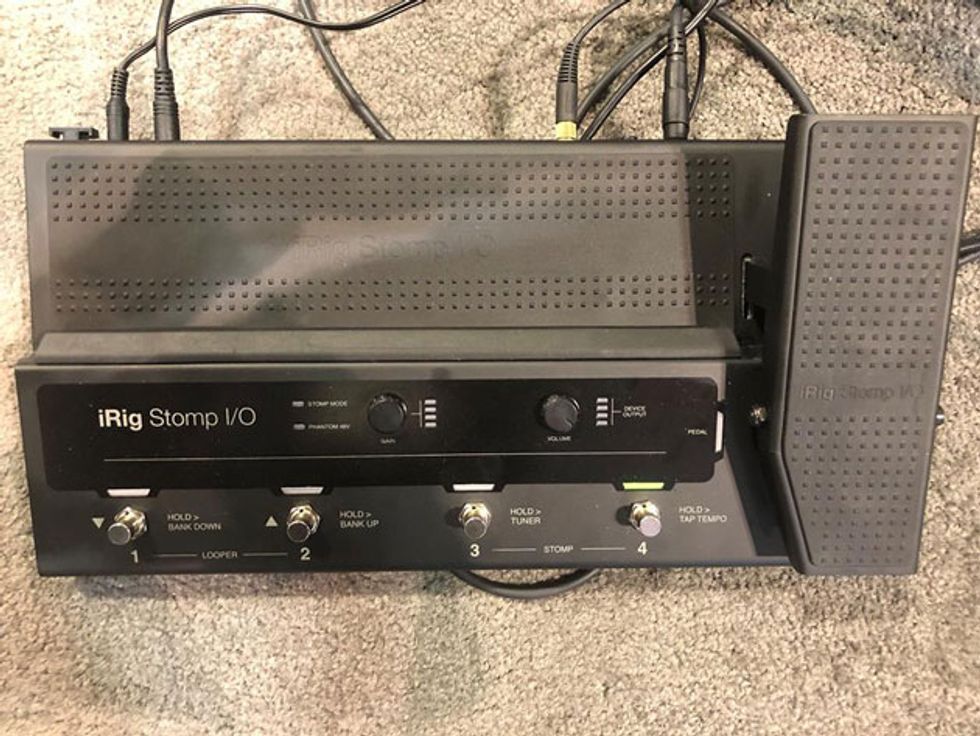 A throwback combo that combines modern volume control with classic vibes.
Cranking a vintage blackface Fender combo is a satisfying, almost primal experience. It doesn't rearrange your internal organs the way a dimed plexi might. Instead, there's a warm sweetness in those Fullerton designs that players and builders have been chasing ever since. Thanks, Leo.
Nashville amp guru Jamie Scott is happy standing on Leo's shoulders, but he doesn't mind breaking from tradition to take classic sounds forward. His Wooly Coats brand began as a place where he could build classic, simple circuits without the extra bells and whistles of his 3rd Power line of amps.
If I wanted more amp drive, I could push the mids to summon growly, tweed-style grunt.
But the 18-watt Spanky MKII has just enough bells and whistles and old-school Fender tones to be feel like a blackface classic that never was—or the kind of amp that Leo might build in 2017. We checked out the 1x12" combo version that comes loaded with a 40-watt Eminence Alessandro GA-SC64 speaker. (A head version is also available.)
Back to the Future
The Spanky MKII borrows the vibe and aesthetics of its blackface inspirations. The solid pine cabinet is, well, solid. The controls along the front would be familiar to even the most casual blackface fan, save for a few thoughtful additions. There are two separate inputs, low and high, along with a three-band EQ (yay for the mid control!), a single knob for reverb, and a volume and the HybidMASTER knob that we'll discuss in a minute.
For many, the big addition to the control setup will be the mid control. For years, the thing that stuck in guitarist's craw about vintage blackface combos (the Twin Reverb is one exception) is the lack of midrange relative to Fender's British rivals. Scott's addition of the mid control and the clever way in which he voices were a revelation to my ears—enabling the amp to toe the lines between blackface, tweed (and tweed-influenced British amps) in many beautiful ways.
If I needed the amp to work as a pedal platform, I'd keep the mid control around 10 o'clock where things sounded warm, round, and punchy. If I wanted more amp drive, I could push the mids to summon growly, tweed-style grunt. Digging in harder yielded even more bite and growl.
Ratings
Pros:
Flexible volume control. Effective midrange control. Difficult to find a bad sound.
Cons:
Reverb might not satisfy blackface purists.
Tones:


Ease of Use:


Build/Design:


Value:



Street:
$1,699
Wooly Coats Spanky MkII
3rdpower.com
Headroom Boom
One of the 3rd Power line's most useful features is the HybridMASTER control. Scott originally had planned to leave this out of the Wooly Coats line, but decided to add it to the MKII version due to customer demand. It doesn't function like a traditional attenuator, which diverts or dissipates some or all of the amplifier excess power. Rather, it regulates internal operating voltages, current flow, and audio signal levels across multiple circuits. HybridMASTER's more intricate system for fooling the output section means that the amp retains more of the amp's natural gain characteristics. And boy, does it make a difference. I plugged in my Schroeder Chopper TL loaded with Jason Lollar Special T pickups and left all the tone controls at noon. With the volume around 10 o' clock, I was able to adjust the HybridMASTER control to fit the room I was in. On a recent pit band gig I was able to get the clean headroom I needed at lower volume without coloring (or subtracting color from) my tone.
When I cranked the HybridMASTER control and the volume control past noon, the 18-watt circuit felt bigger and more alive. The output was rich and organic with heaps of headroom. And even though the amp's controls felt very responsive, the amp felt most responsive to playing dynamics and attenuation from my volume guitar volume knob.
Classic Reverberations
It's hard to think of all those iconic recordings powered by blackface combos without considering the haunting enhancements from spring reverb. And it's become a bit of a litmus test for amps in this niche to see how faithful the reverb is to the originals. For my tastes, Fender-style reverb circuits tend to sound too deep too quickly. (I'm not a devout surf rocker.) So I really appreciated Scott's decision to tune his own reverb to the overall vibe of classic spring-style reverb, but with an intensity range that doesn't totally mask the dry signal.
The Verdict
Even the most close-minded blackface purist would find it hard to resist the Spanky's combination of vintage sounds and contemporary volume control features. The controls are well thought out, the reverb is addictive, and the midrange helps bridge the gap between blackface and tweed tones. It's also super portable and road worthy. Given those factors, the flexible volume attenuation scheme, and the reasonable price, the Spanky MKII stands a better than fair chance of becoming a gigging classic.
Watch the Review Demo: