3rd Power Releases the Clean Sink and Dirty Sink Combos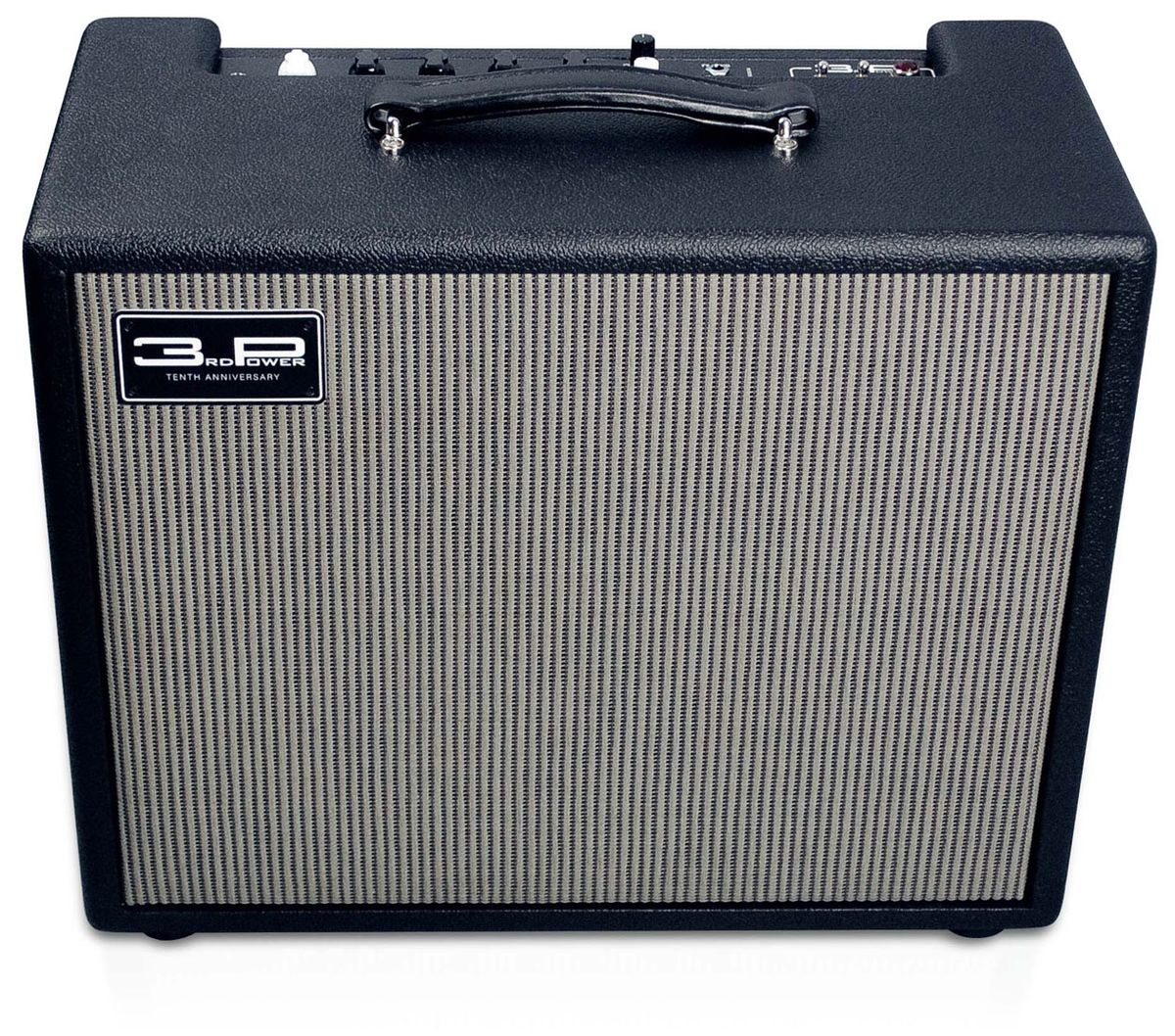 A pair of offshoot models based on the company's Kitchen Sink amp.
Nashville, TN (July 10, 2019) -- 3RD POWER is excited to unveil two new grab-n-go 112 combos to its line of award winning amplifiers, hand-built in the company's Nashville, Tennessee shop.
Each operating on a pair of JJ 6V6GT output tubes, the new compact, 20 watt combos are 3RD Power's response to overwhelming customer demand for their favorite channel from the Kitchen Sink, in a compact, lower powered 112 combo format.
The Clean Sink features two preamp signal paths: black-panel American and AC (switchable normal and top boost modes) feeding our unique voice-blend control for complex multi-layered guitar tones. These distinctive American and British voices can be utilized on demand and sweetened with just the right amount of studio-quality spring reverb thanks to independent reverb level controls on the front panel.
The Dirty Sink delivers sparkling Plexi-styled cleans as well as scorching lead tones and gives guitarists the flexibility to insert their favorite effects device into the all tube Class-A FX loop with patch points conveniently located on the front panel.
Both models feature the company's proprietary Hybrid-Master volume control to fine-tune your output to whatever volume level is right for the room.
"We debuted the Kitchen Sink a year ago and have been sold out ever since. While that's a good thing, a lot of other players have been demanding a smaller, lightweight combo version of their favorite channel, so we're extremely excited to bring the Clean and Dirty Sink amps to market at 2019's Summer NAMM Show. This has been an exciting project to spearhead and each SINK is visually striking, sonically inspiring and wonderfully portable. I couldn't be more satisfied with the design and performance of each model," said Dylana Scott, founder and designer at 3RD Power.
Features:
Clean Sink - American and AC Voiced (fully blendable)
Clean Sink – Normal and Top-Boost Mode Switch for AC signal path
Clean Sink - All-tube Spring Reverb
Dirty Sink - British Plexi voiced (sparkling clean to scorching leads)
Dirty Sink - Class-A all-tube FX loop (pedal & rack FX friendly)
Both Models - Hybrid-Master patented volume control
Both Models - WGS Green Beret 12" Speaker
Both Models – Hand-Wired, Made in the USA
Both Models - 6V6GT power tubes, ~20 gig-able Watts
Both Models - 10 Year Limited Warranty
All 3RD POWER amplifiers are hand-built in the USA and feature point-to-point turret board construction. Clean Sink and Dirty Sink units are in production and will begin shipping immediately following the Summer NAMM Show at introductory prices starting around $1999.
For more information:
3rd Power