The company has carved its niche in the industry as a manufacturer of US-made instruments and amps that can be had at a fraction of the cost of their counterparts.
Lowell Kiesel started Carvin in 1946, right around the same time Leo Fender got his company going. Both were experimenting with electrifying the popular Spanish and Hawaiian guitars of the era. And while Leo Fender, Ted McCarty, Les Paul, and Adolph Rickenbacker certainly share much of the credit for bringing the electric guitar to life, Lowell Kiesel was there too—he was just doing it in his own way. Going their own way is a good way to describe Carvin, and they proudly maintain the direct-to-consumer marketing and sales approach they've practiced throughout the company's history.

Over the years, Carvin gear has been used by heavyweights like Frank Zappa, Jaco Pastorius, Yngwie Malmsteen, and Steve Vai. The company has carved its niche in the industry as a manufacturer of US-made instruments and amps that can be had at a fraction of the cost of their counterparts. Their electric guitars have a unique look, an excellent reputation in terms of playability, and are priced in the same ballpark of the mass-produced, Asian models that dominate big box music stores—stores where Carvin instruments cannot be found. Before retailing through the Internet, Carvin relied almost exclusively on catalogs and mail order. As is still the case today, if someone wants to check out one of their guitars or amps before buying, a visit to one of their Southern California showrooms is the sole option.

While still holding true to their sales methodology, Carvin has embraced the digital age. One can visit their site and custom order an instrument with an assortment of details and options. And while there, gear-centric musicians can order amps, PAs, stands, mics, and pretty much everything else needed to rock out—all under the Carvin brand. Premier Guitar recently spoke with Carvin's Creative Director Richard Cruz to learn about the secrets of their success, the history of the company, and what sets them apart.


Lowell Kiesel and one of his lap steels and amps in the 1940s.
What was Lowell Kiesel's mission with Carvin?
Lowell was a musician who was also a tinkerer. He ended up building his own pickups, and eventually started building his own guitars in his woodshop. This was in the early '40s, so it was really around the birth of the electric guitar. Lowell knew Adolph Rickenbacker and Les Paul, and I believe he knew Leo Fender. It's not like it is today. At the time, there wasn't a ton of competition—they shared their information.
Given how new the concept was, how did Kiesel make his pickups?
Back then, there were no machines designed to wind pickups, so he took the motor out of his wife's sewing machine and used it to make a winder. When his wife needed to sew, he just put the motor back in the machine. In fact, he ended up teaching his wife Agnes how to wind pickups and she was very instrumental in producing them early on. The original pickup was very similar to a PAF and the sewing machine is still in the Carvin archives today. Lowell also started making Hawaiian electric steel guitars and marketed them in
Popular Mechanics
. He took out tiny, little ads and began taking orders for his Hawaiian guitars and pickups.
Kiesel's original pickup winder from 1946 used a sewing machine motor and still exists in the Carvin archives.
Who were his early customers?
Lowell originally went the traditional route by trying to market his pickups to dealers. He quickly learned that being a guitar enthusiast is one thing and being a businessman is another. A lot of dealers back then would rip you off if they could. He thought, "Why do I need to go to these people and take less money when I can just market this myself?" That's how Kiesel Electronics started in 1946, though the name changed to Carvin soon after—a combination of the names of his two eldest sons Carson and Gavin. Then he started the mail-order catalog and sold amps, pickups, and steel-string Hawaiians. He was also a dealer for Fender and other brands at the time.
This mid-'70s SS75B featured solid maple construction and a Bigsby vibrato.
How did selling guitars from other companies evolve into Carvin making and selling their own guitars?


He went to Hofner and started importing parts—necks and semi-hollowbody components. Those were the first electrics Lowell made in the '50s. Then he went into full-blown production in the '60s when his son Mark Kiesel came onboard. By the '70s, Mark started designing guitars, while Carson was put in charge of electronics, amp design, mixers, and pro sound.
How long did Lowell Kiesel stay with the company?
Lowell stayed involved in pickup design into the early '70s. His sons and grandkids run the company now.
What was the genesis of the 11-pole pickups?
When you bend a string, you won't lose any signal beyond the coverage of a particular pole piece. Even in our covered pickups, we pot in wax and maintain the 11 poles. To our knowledge, Mark Kiesel was the first to design an 11-pole pickup.
Carvin's AP11 single-coil pickups showcase the company's 11-pole design. These modern pickups are designed to be identical to Carvin's original AP6 pickups from the '50s and '60s.
Who designs your products today?
Carson is the CEO and head engineer, and he oversees all production as far as electronics, amps, and pro sound. Mark is in charge of all guitar designs, including pickups, and he also designs new headstocks and bodies. Additionally, Mark oversees the quality of production and new ideas.
Lowell and Mark Kiesel in the Carvin factory in 2006. Lowell passed away on December 29, 2009 at age 94.
Is it safe to assume your custom guitar methodology is popular with your customers?
Yes, and Mark prides himself on offering the biggest available selection to the public. With some custom shops, you're paying a huge premium and waiting months and months for a guitar. Mark decided that if you want to buy a custom instrument, you're not going to pay more than you would for a factory-built model off the wall.
What is the average wait for a custom guitar ordered from your website?
Average wait is four to six weeks.
What happens if the customer changes his/her mind?
Whether pre-built or custom-ordered, customers have ten days to evaluate it from the day they receive it. A guitar can be sent back for any reason, or sent in for a modification if you want to change something.
And if a guitar comes back, what happens to it?
If a guitar comes back, it goes into inventory. It's no different than going down to a Guitar Center where dozens of people have played a particular guitar—except in our case, it's only one. If it comes back, we give it a fresh set of strings and a setup. Since we have a number of ways of selling direct to the public—including the factory showrooms in Hollywood, Santa Ana, and San Diego—it will go to one of our stores or online in the Guitars-in-Stock section of our website.
What percentage of guitars come back?
It's very small. The fact that we are not in every store, and market direct to the public—you have to know who we are. It is a bit of a challenge for us, so we have to be that much better. Not only do we have to make a guitar that is desirable, but make it so good that when you pick it up the first time, you don't want to put it down. The reasons guitars have come back recently are often due to an economic thing. The customer has bitten off more than they can chew—it's not that they don't like the guitar.
Carvin's San Diego facility.
The guitars are made in San Diego?
Every solidbody, including the basses, are made here. We offer some semi-hollowbody guitars and hollowbody acoustic-electrics that are also made here.
How many people in the factory?


There are a 140 in the company. The guitar factory itself is not as large as people would think. We've had some people here for decades, and that is really key. They do important jobs like handpick and book-match the flame and quilt tops. We turn away a lot of wood because we have certain standards. Other companies may have a private stock or figured wood stashes they charge a huge premium for—for us, that's our everyday top.
How many people just working on guitars?
There are 30 to 40 people working solely on guitars. We have two people doing final setups so we can keep quality control down to two guys, and really focus on the attention to detail. During the difficult economic times, we had some tough choices to make—do we make someone wait another couple weeks for their guitar, or do we add another shift and run this place 24/7? In order to keep the quality under control, we did not add a second shift. In my experience, when you get someone who stays up all night, you kind of wonder about them. I prefer to have my guitar built by someone that dwells during the day. [
Laughs.
]
Unidentified Carvin employees operate the fretwire press (left) and sand the body of a guitar (right)
in the San Diego factory.
And your pickups are made here as well?
Every single pickup is wound and assembled in San Diego. We wanted to maintain that because that was how this company started. We have three or four people making our pickups and each of them knows how to make every single pickup we offer, which is currently about two dozen. That's tight quality control.
Carvin factory workers wind pickups (left) and spray finish (right) in the San Diego factory.
What is the most popular electric guitar you make?
The California Carved Top—and it comes in different models. There is the original CT6 with a deluxe flame top, which can be upgraded to quilted maple or other deluxe maple tops like spalted or burl. There's also the CT3, which is all mahogany, and the CT4 that comes with a standard maple top. The CT6 is actually my personal guitar—the neck on that thing plays so beautifully, and the sound of that guitar is astounding.
Our semi-hollow electrics are also popular because they are not quite as hollow as an ES-335. It is a nice hybrid between a semi-hollowbody and a solidbody. We start with a solid piece of mahogany and core it out. It's simply a cored-out solidbody—no laminate or veneer sides—with an added maple top, so you don't have the feedback issues you often find with traditional semi-hollowbodies.
A Carvin employee hand-dresses the frets (left) while a CNC machine shapes the
neck profiles (right) for consistency.
What is the standard neck radius on the CT6?
It's a 12" radius. Though we do offer custom radius options, from 10" to 15", there is not much customization available if a Floyd bridge is chosen
How many guitars do you ship a month?
It's usually around 200, but it depends how backed up we are in production. Custom orders take priority, so that will impact production and what we can stock for the website and stores. For a number of years now, we have stretched out beyond the US and Canada with dealers getting us into stores in other parts of the world.
Tell me about your artist roster.
We've tried to maintain a roster that represents the best of the best. When you're talking about guys like Steve Vai, Alan Holdsworth, and Frank Gambale with his new signature model, we're very blessed we can please these guys with our products. They may not be mainstream radio artists, but they are players who inspire everyone who wants to play well. That means a lot to us because we want guys who are respected. One band we work with is As I lay Dying, and they were so excited to meet Frank Gambale. I didn't expect a younger band to be in awe of Frank Gambale, but his videos were very popular and influential in the '80s, and it's obvious his influence hasn't changed—people still look up to him.
You manufacture some great sounding amps. Tell me about the process of amp design.
We try to maintain the models that have been popular over the years—the Vintage series in particular. They were very well received when we debuted them in '94 or '95, and artists like Joe Walsh have embraced them. The only change we've made since we released them is pulling the spring reverb tank to go with a digital one. The source for that tank was unable to provide the exact tank we had been using, so instead of re-engineering the amp, we decided to give it a go with a digital reverb.
Carvin amps throughout the years: (upper left) 1949 tube amp for lap steel; (upper right) 1960 #28-212-B; (lower left) 1980 VTX112; (lower right) current Vintage 16.
Your amps are also made in San Diego?
All our amps are made here. The old woodshop in the back, where the guitars are made, is split in two with half the room for guitars, and the other half for our cabinets. There's another section of the building for guitar and bass amps, where we still do point-to-point soldering whenever we can on all the tube amps. We offer one solid-state amp that uses micro-components and the new realm of surface mount technology, but when it comes to guitar amps for us, it's still the old-fashioned way of assembling by hand.
You have a vast product line from guitar picks to 32-channel mixers, and studio mics to guitar amp stacks. How do you manage all that?
One of the things we employ with our model of manufacturing is what people call "lean manufacturing," a model used by companies like Toyota. It monitors how stock gets depleted and we then build enough replenishment stock so we always know exactly how many days of inventory we have. We have an assembly line—a couple of them—and they assemble every single product that we make. Whether it's a mixer, power amp, or guitar amp, our people know how to make every single product. And not having a huge inventory has allowed us to react to sourcing parts during fluctuating economic times. We're never in a situation where we have to get rid of stock that is not moving.
Is there a Carvin Sound?
I've heard some players say that. You can be a replica of this or that—but if you clear all that away and ask yourself what a good sound is—a good amp can sound the way you want it to, if you dial it in correctly. This whole thing of amp modeling has cluttered the industry. If you take the time to actually adjust things, a good tube amp will respond to the things you do. If you turn the gain up and the volume down, you get a different response. With amp modeling, a player may not get the response they want because the amp tries to emulate what people thought a certain amp sounded like at a certain setting. We're not against modeling, but there is no substitution for plugging into a real tube amp. If you know how to use an amp as a player, there are things you can get out of it that are unexpected. To me, an amp is also an instrument you have to learn how to play.
If you ever see Austin's White Denim live, there's a fair chance that at some point in the evening you'll witness the most rippin' band on the planet.
White Denim
D
Downtown Music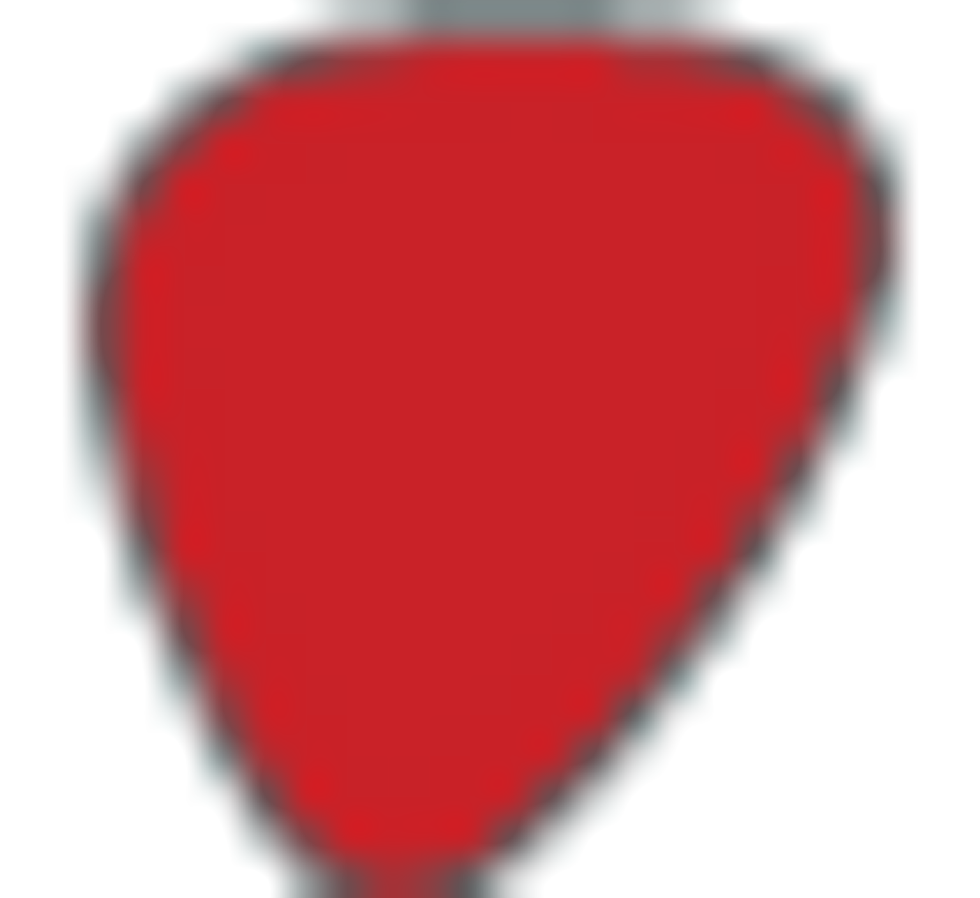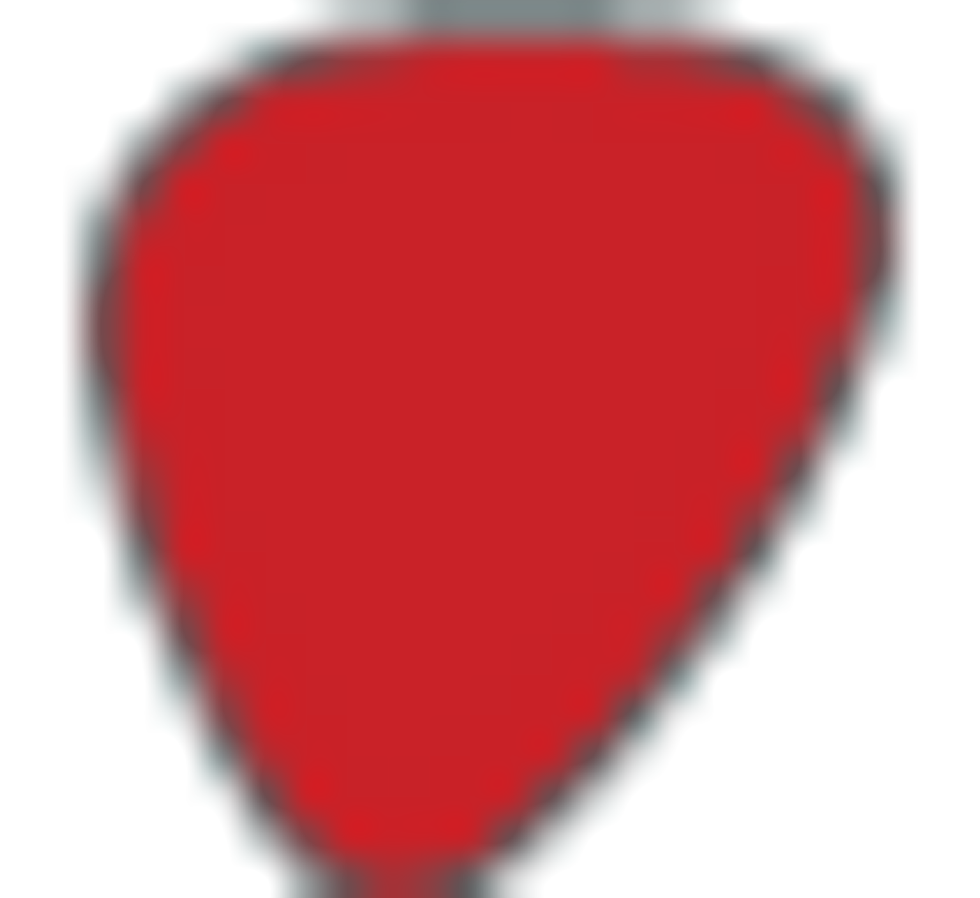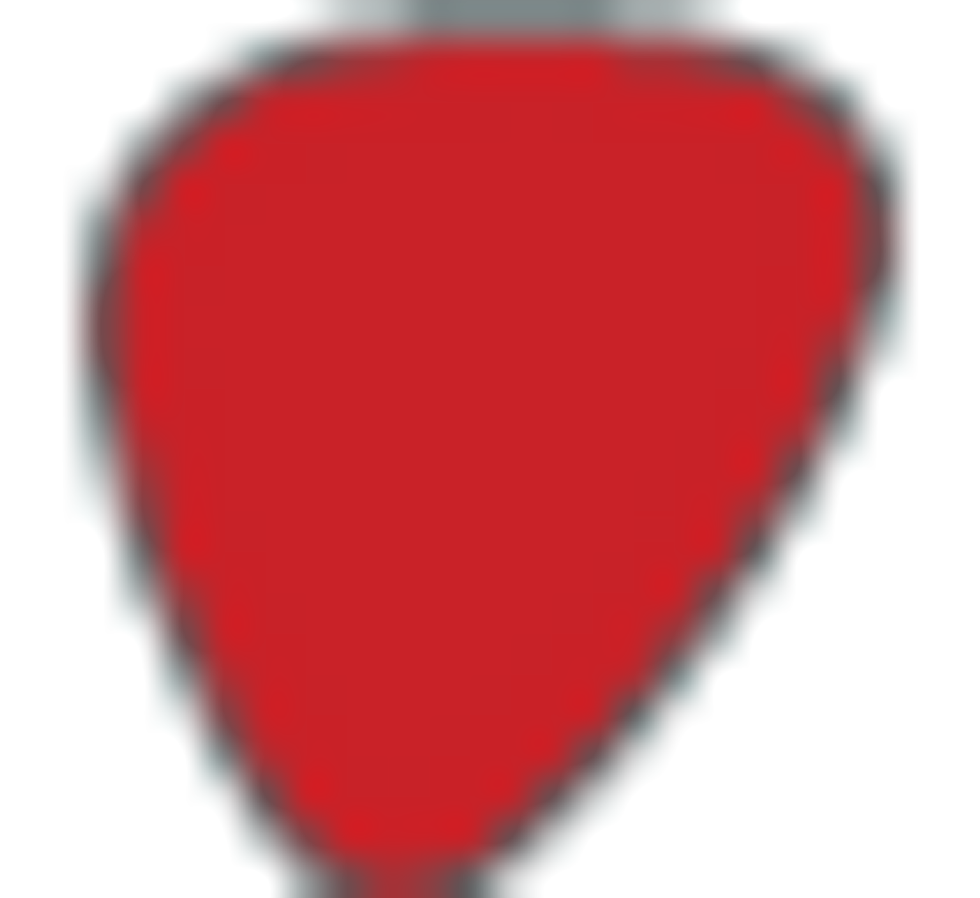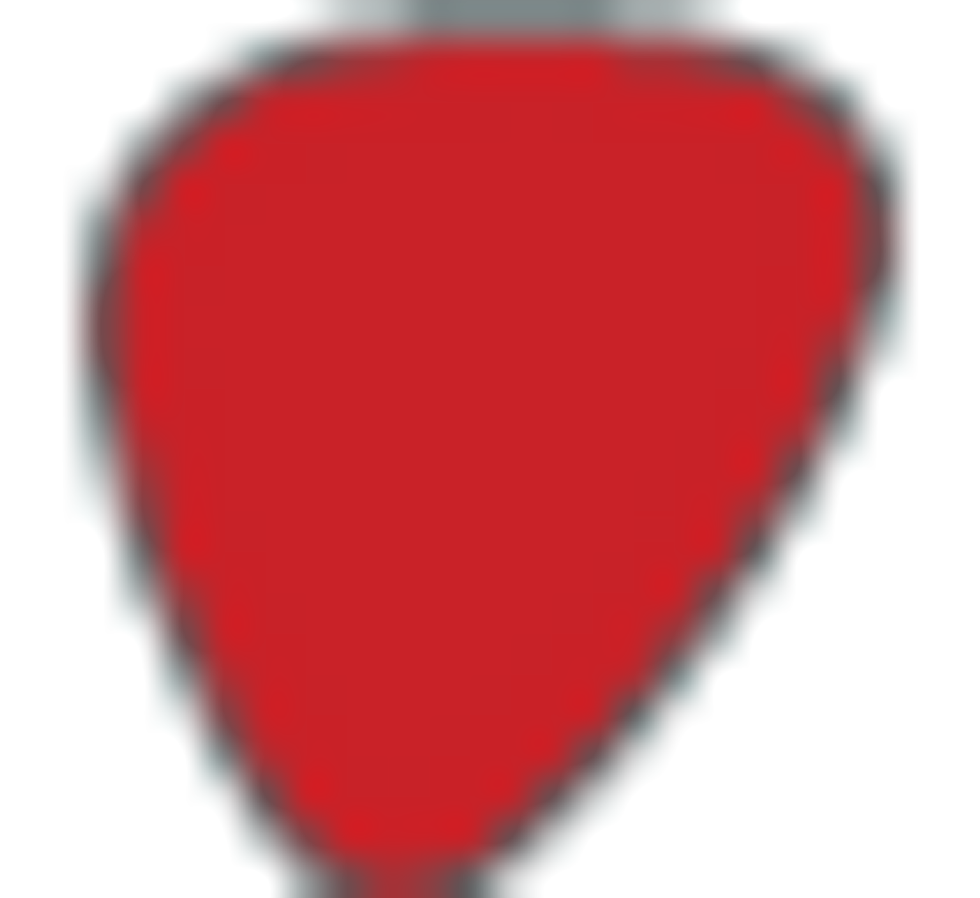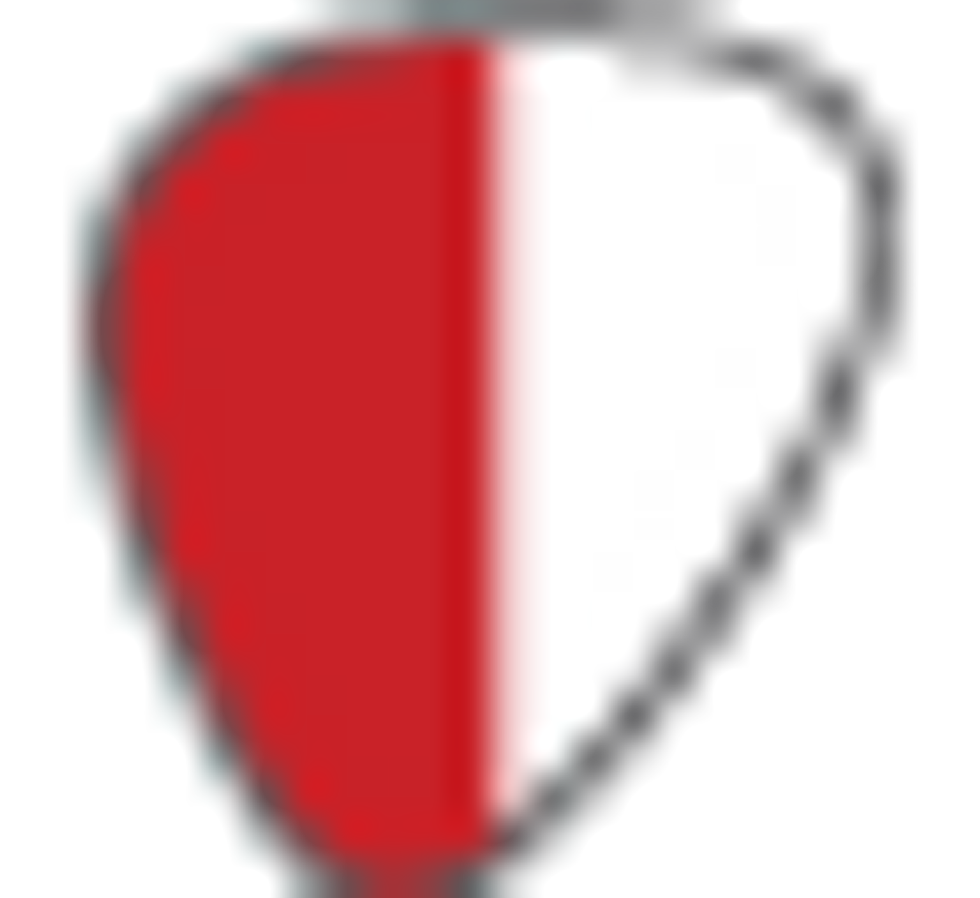 If you ever see Austin's White Denim live, there's a fair chance that at some point in the evening you'll witness the most rippin' band on the planet. Still, the real shape-shifting beauty of White Denim has always been the range of contexts to which they apply their chops. They may do their share of free jammin', but they are a song-first band. That collision of aesthetics defines their fourth release
D
, as well. These may be White Denim's strongest songs yet, and the playful and inspired sense of arrangement and texture that the band applies in the studio simultaneously lends ballast and make these tunes soar.
The territory covered on D borders on mind-blowing at times. Lead guitarist James Petralli's deft and funkily nimble-fingered fret work is built on a super-clean tone that evokes Groundhog Tony "TS" McPhee's darting Stratocaster work on
Who Will Save the World
, some of Jimmy Page's
Presence and In Through the Out Door
sounds, and Ollie Halsall's work with Patto (he even nicks the guitar hook from Patto's "Hold Me Back" on "It's Him").
The rest of the band—Joshua Block on drums, Steve Terebecki on bass, and newcomer Austin Jenkins on second guitar—are a fantastically cohesive and telepathic bunch. And the spacious production— which often has the clarity and atmosphere of the Flaming Lips' grandiose later work—gives the band room to exhibit their teamwork and tasteful virtuosity.
In the hands of a less skilled and inspired bunch,
D
could have been a style-leaping train wreck. Instead, the band and the record leapfrog from hyperactive Skynyrd-as-prog breakdowns and melancholy Moody Blues-y balladry to passages reminiscent of the Grateful Dead's most fiery and illuminated moments with an ease and joyful sincerity that make this one of the most exciting and beguiling releases of 2011.
Besides playing on so many sessions and hits that they called him "Mr. 2500," Cornell Dupree was a favorite of major-label producers and superstars alike because he could come in and lay down tight, soulful tracks for Aretha Franklin, and then show up the next day to hit a home run for Paul Simon or Miles Davis.
Given his involvement with so many chart-topping radio hits since 1965, it is astonishing that so few people—including guitarists—have heard of Cornell Dupree. Yet there is little doubt they've heard him play. For almost half a century, AM and FM radio stations—and now internet-radio channels—have been broadcasting tunes he played on many times a day.
Commercial hits that featured his unique playing include crooner Brook Benton's 1969 smash "Rainy Night in Georgia," Aretha Franklin's soulful 1971 hit "Rock Steady," Paul Simon's "Kodachrome," and former Mott the Hoople frontman Ian Hunter's "Letter to Britannia from the Union Jack." Jazz fans have heard him on records by everyone from Buddy Rich and Carmen McRae to Rahsaan Roland Kirk and Miles Davis. Cornell Dupree played on so many sessions during his lifetime that his nickname of "Mr. 2500" could easily be an understatement.
But those who have only heard him on a hit record are missing much of the Dupree experience—because, as his solo records and band-fronting live shows prove, he was also a skilled purveyor of singing melodies and blues-drenched solos. It is in those contexts that it is easiest to understand the words of session bassist Will Lee (David Letterman, Fab Faux), who did countless studio and live dates with Dupree: "He was pure heart and soul."
The Early Years
Cornell Luther Dupree Jr. (December 19,1942–May 8, 2011) was born to Cornell and Bernice Dupree in Fort Worth, Texas. Though Dupree's father played guitar a bit at parties, it was his grandfather's fiddle that first caught the younger Cornell's ear as a child. Given his Fort Worth upbringing, it's not surprising that Dupree was exposed to more country and western than R&B—save for his mother's gospel piano playing and the blues and R&B on radio station KNOK.
Dupree soon figured out some boogie-woogie on the piano, but the first instrument that truly attracted him was the saxophone. At 11, he began lessons and played the horn through junior high school, including in the marching band. But by then Dupree had started frequenting local venues where artists including Ray Charles and B.B. King performed. On one of these fateful nights, he saw the flamboyant Johnny "Guitar" Watson at a Masonic Hall. Virtually overnight, he was begging his mother for a 6-string.
Bernice obtained a sunburst Stella acoustic from a pawnshop, and the 14-year-old Dupree started learning licks from local pickers. By 1956, he had a Harmony hollowbody with a DeArmond pickup and he'd formed a band with a couple of guitar-playing friends named Frank Lott and Calvin Love. The three young musicians played a mostly instrumental repertoire at talent shows and at local clubs on Sunday afternoons.
Two players whose influence is evident in Dupree's style were Bobby Bland's guitarist Wayne Bennett, as well as Billy Butler—the man who played the classic solo on Bill Doggett's 1956 instrumental hit "Honky Tonk." Cornell bought the Doggett single and learned the solo note-for-note on his Gibson Les Paul Custom, which he replaced with a TV-yellow Les Paul Junior when the Custom was lost in a fire.
Dupree's musical education continued when he was hired to play with U.P. Wilson's band, where he played rhythm on Wilson's Stratocaster while the leader soloed on Dupree's Les Paul Junior. The late '50s found Dupree playing with Leon Childs' Hi Tones, as well as Louis Howard & the Red Hearts.
While venturing out from Fort Worth with these bands, Dupree was exposed to music of many styles and crossed paths with cream-of-the-crop Texas musicians. These included blues artists such as T-Bone Walker, Lowell Fulson, Albert Collins, Lightnin' Hopkins, Fenton Robinson, and Clarence "Gatemouth" Brown, as well as country stars like Ray Price, Bob Wills, and Roger Miller. Dupree may have even run across avant-garde jazz saxophonist Ornette Coleman, who was also from Fort Worth.
King Curtis and Jimi Hendrix
Cornell Dupree in the late '70s or early '80s
with his modified Fender Telecaster.
Photo courtesy of Gordon Edwards
In 1959, 17-year-old Dupree married Erma Kindles. And country star Delbert McClinton asserts that, by 18—barely out of high school—Dupree had a reputation as one of the best blues guitarists in the area. 1961 would be a pivotal year in his career: While visiting Texas, R&B sax player King Curtis sat in with Louis Howard & the Red Hearts at the Paradise Club. Before returning to his home base of New York City, Curtis told Dupree to keep on practicing and "one of these days I will send for you." True to his word, he called the guitarist the very next year and had him audition over the phone by playing Curtis' then-new hit "Soul Twist," as well as the standard "Moonlight in Vermont."
Apparently, Dupree
had
been practicing, because Curtis promptly sent him a ticket to New York. On October 1, 1962, Dupree and Erma arrived in Manhattan, leaving their two children in the care of Dupree's mother and grandfather. The day after his first plane ride, the Texas guitar man was onstage with King Curtis and the Kingpins and learning the rest of the repertoire onstage. The Duprees lived with Curtis, and the Kingpins played weekends at Small's Paradise in Harlem.
At his first recording session, Dupree shared guitar duties with the same Billy Butler whose solo he had diligently learned—and who he would replace in Curtis' performing band. Switching to a Gibson ES-335, Dupree would sit with Curtis, who played a Guild Starfire, and the two would work out licks and arrangements for the band. Eventually, the sideman exchanged his Gibson for a Guild like his boss'.
From 1962 to 1966, Dupree worked with Curtis backing soul stars of the day. On a 1963 tour supporting Sam Cooke, Dupree ended up on the singer's
Live at the Harlem Square Club, 1963
album. These tours often featured Cooke and other artists like Fats Domino and the Isley Brothers. Dupree would trade licks and songs with Cooke's guitarist Clifton White and Roy Montreal from Fats Domino's group. He also worked on string bending with the Isley Brothers' guitarist—James Marshall Hendrix.
Hendrix left the Isleys in 1964 and bounced around the Chitlin' Circuit with other R&B acts for a bit before Curtis saw him playing with Little Richard and added him to the Kingpins. Playing alongside Cornell, Hendrix helped fill out the sound of the then-keyboard-less band. The showy Hendrix fell naturally into the soloing slot, leaving Dupree to cover rhythm. As with many of his early gigs, however, Hendrix's deafening volume, flashy dress, and punctuality issues led to his dismissal from Curtis' group. By 1965, when the Kingpins opened for the Beatles in Canada, Los Angeles, Chicago, and the famous Shea Stadium gig, Hendrix was gone.
This ATCO promo shot shows Dupree with saxophonist King Curtis and James Marshall Hendrix (playing a right-handed Fender Jazzmaster upside down at far right) at a May 5, 1966, record-release party for Percy Sledge.
Photo by William "PoPsie" Randolph
Meanwhile, Dupree kept building his resume. That same year, he joined another legendary session guitarist, Steve Cropper of Booker T. & the MGs, in the studio to back Wilson Pickett on his first hit, "In the Midnight Hour." At that point, Dupree was playing a Standel thinline equipped with humbuckers through a blackface Fender Twin Reverb. Neither he nor Curtis were happy with how Cornell's guitar fit in the mix, but he had yet to discover the instrument with which he would come to be identified.
Having earned enough to buy a house and a car in Texas, Dupree left King Curtis' band and moved back in 1966. Bassist Chuck Rainey, whom he had met while in the Kingpins, had also left the band but had stayed in New York and was getting a lot of session work. Rainey convinced Dupree to return to The Big Apple in 1968, where he rejoined Curtis—and started playing sessions for other artists.
In Sessions
Recommendations from Rainey and guitarist Eric Gale—who would later become Dupree's bandmate in the jazz-funk band Stuff—brought Dupree a steady stream of session work in New York. More fortuitously, Atlantic Records producer Jerry Wexler, who had first met Dupree at a live recording date at Harlem's Apollo Theater in 1965, was soon using the guitarist on sessions in New York, Miami, and Muscle Shoals, Alabama. In the liner notes to Dupree's 1994 solo album,
Bop 'n' Blues'
, Wexler described what made him so valuable in the studio: "It was our practice to use three or even more guitarists on a record session. Time and again what we would get into was a hellacious mess as the three guitarists got in each other's way,'' said Wexler. "So when Dupree, the pride of Fort Worth, came to our rescue, it was bye-bye to multiple guitarists because—miraculously, it seemed to me—one man playing rhythm and lead at the same time took the place of three.''
Dupree's big breakthrough came in 1969, with a session he did for another Atlantic producer, Arif Mardin, in 1969. He backed Brook Benton on the Tony Joe White tune "Rainy Night in Georgia," and the flowing, parallel-fourth double-stops and sliding-sixth fills he'd played on the hit had his phone ringing off the hook.
By 1971, videos show that Dupree had started playing a Fender Telecaster to help him cut through dense live and recorded mixes. The pickguard had been removed, and the screw holes had been filled with large metal bolts that gave it a studded appearance. It also had a Gretsch-style DeArmond pickup between the neck and bridge pickups. An additional control plate under the original appears to have held an extra knob and switch, no doubt to control the middle pickup.
Dupree eventually collaborated with Yamaha and began playing a Tele-style instrument that was marketed as the Cornell Dupree model. And with a humbucker in the neck position, a single-coil-sized blade humbucker in the middle, and a Tele-style bridge pickup it was a versatile machine. Toward the end of his career, Dupree was seen primarily with Yamaha Pacifica Tele-style instruments.
The '70s and '80s saw two decades of constant session work with some of the biggest names in the business including Aretha Franklin, Barbra Streisand, Donny Hathaway, and Mariah Carey. But he wasn't just playing for commercially successful vocalists. He also tracked sessions with heavyweight jazz artists such as David "Fathead" Newman, Les McCann, Eddie Harris, Herbie Mann, Grover Washington Jr., Billy Cobham, and Sonny Stitt. And his rock and pop gigs included stints with Joe Cocker, Ian Hunter, and Carly Simon.
Will Lee recalls the sort of inventiveness and spontaneity that led to Dupree's first-call status. "I can remember my first Cornell experience vividly," says the legendary bassist. "It was on Don Covay's 'Overtime Man' session. What was astounding was that every take would start with him playing a completely different, amazing guitar intro. I said to him, 'That was great—but why did you change it from the one before?' He said, 'Because I have no idea what I played.'"
The Solo Years
By 1973, Dupree's star had risen enough for Atlantic to offer him a solo record deal. His debut,
Teasin'
, is rife with soulful blues excursions and signature Dupree double-stops. Through the '70s, Dupree also played live gigs around New York City with longtime friend and bassist Gordon Edwards' group the Encyclopedia of Soul. Edwards echoes Wexler's assessment of Dupree's ability to cover multiple chairs. "Pianos were rough in those days, most of the time half the keys were gone and if they weren't they were out of tune. With Cornell, I could fire the piano player because he played chords and melody at the same time," says the bassist.
The Encyclopedia of Soul evolved into a session-player supergroup called Stuff that consisted of Dupree, Eric Gale, pianist Richard Tee, and drummers Steve Gadd and/or Chris Parker. A regular gig at a Manhattan club called Mikell's allowed the members to keep busy in the studios during the day. "We played onstage just like we played behind the artists," says Edwards. "If we laid down a groove in bar one, by bar 955 we were still playing that same groove."

A snapshot of Dupree at a session in the 1970s. Photo courtesy of Gordon Edwards
The band was signed by Warner Brothers and released six records for the label. Though it occasionally sounded like they were vamping until the singer entered, musicians appreciated the records as a master class in soulful band interaction. "We never stepped on each other's toes," recalls Edwards. "It was like a polite conversation." In 2008, a DVD of a 1976 Montreux gig was released, offering a close-up look at this monster groove machine to those who missed them in their heyday.
Stuff 's breakup in 1982 coincided with a dip in New York session work, which prompted a move to Beverly Hills. The Los Angeles scene proved hard to crack, but Dupree eventually landed a gig backing Bonnie Raitt, as well as a chance to cut the theme to The Cosby Show. With more work coming from New York than Los Angeles, Dupree moved back in 1985, where he did dates with jazz musicians including Hank Crawford and Michael Franks, and vocalist Lou Rawls.

Dupree picks an early-'60s Guild Starfire III with two DeArmond single-coils and a Bigsby B6 tremolo as he shares the mic with King Curtis at a 1966 record-release party for Percy Sledge. Photo by William "PoPsie" Randolph
In the latter part of his career, Dupree focused on live performance with various groups. Live work in Europe and Japan kept him busy through 2010, and he played his last gig at New York's Iridium club on September 26th, 2010, at which time he was suffering from chronic emphysema. Dupree decided to return once more to Texas to work on his last solo record, but once he was there his health steadily deteriorated and he died May 8, 2011, at the age of 68.
Musical Immortality
Cornell Dupree's name may never spread much farther than a select cadre of musicians and liner-note aficionados, but there is no doubt his combination of Lone Star grit and Big Apple sophistication will continue to be widely enjoyed as the hit records he helped make are played—in whatever form—in perpetuity.
Hallmarks of Dupree's Style
For 35 years, Cornell Dupree made his name in recording studios on the strength of his ability to lay down tracks combining rock-solid rhythm with perfect fills. Whether soloing or comping, Dupree's right utilized a unique hybrid picking style where a downstroke often alternated with upstroke brushes of the picking-hand fingers. Check out Aretha Franklin's version of the Carole King tune "Oh No Not My Baby" from her 1970 album
Spirit in the Dark
(it's on YouTube)—you can hear how much of Jimi Hendrix's rhythm style is essentially "Dupree on 10"—no surprise given how the players evolved together, often discussing mutual influences like Curtis Mayfield and Albert King.
"He can make a guitar talk," is a phrase that has been applied to a number of players through the years, including Dupree. Though he primarily played rhythm guitar on the hits, on his own records—or sessions where a solo or melody was called for—he displayed a vocal-like tone and phrasing. That he supported so many great singers of the era is probably not a coincidence.
Below are two figures that illustrate the quintessential Cornell Dupree stylings.
Fig. 1
echoes the type of parallel fourths that grace Brook Benton's "Rainy Night in Georgia." They're over a G chord here, but they can be employed over Cmaj7 and D major chords, as well. In the last measure, we use a little slight-of-hand by only striking the D on beat one and the A on beat two and sliding into the final double stop.
Fig. 2
illustrates the types of parallel-sixth fills Dupree liked to play in both R&B and country tunes. In the first measure we stay within the diatonic scale except for the Eb on the "and" of beat three. This chromatic move sets up the implied G7 sound (F and D) to give it a bluesy feel.
Watch Cornell play with Stuff's Richard Tee and bassist Will Lee in this 1992 video: