Acoustic Soundboard: The Challenges of Wood Sourcing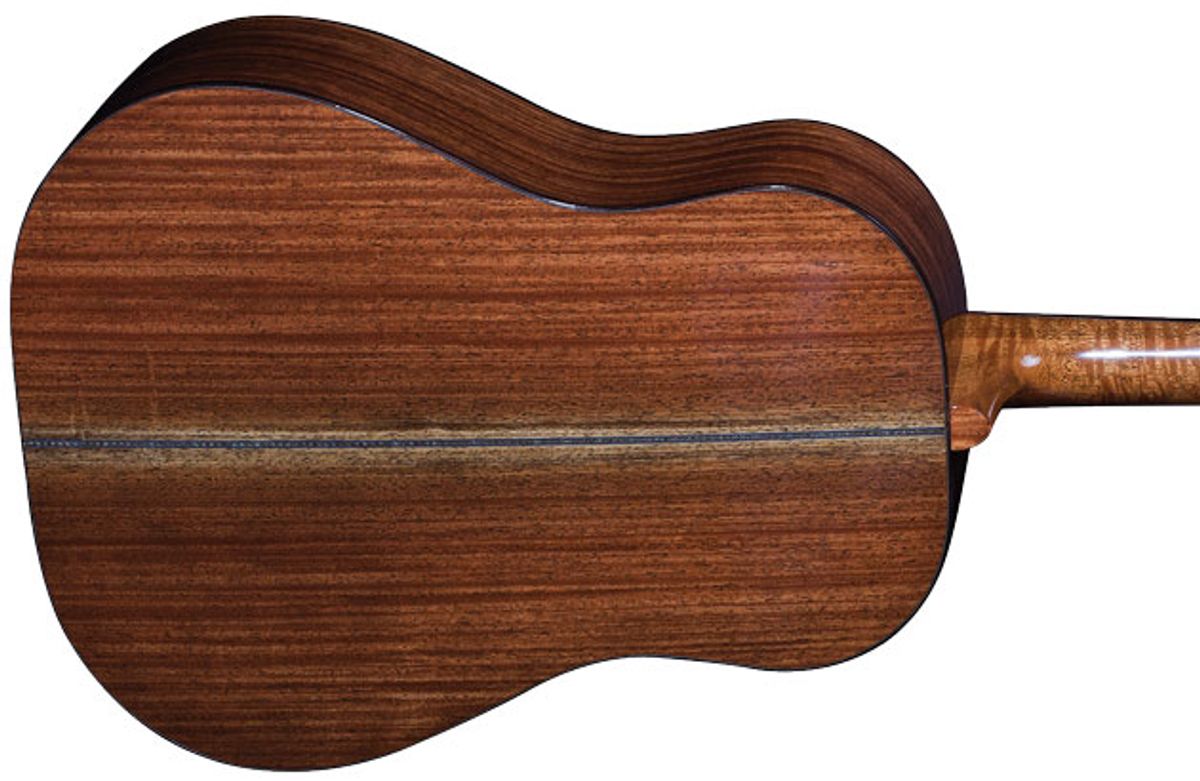 The lowdown on tonewood availability from a small-scale guitar manufacturer's perspective.
When talking to the folks at PG about topics for upcoming columns, one suggestion was a piece about the current state of wood sourcing in the guitar-building industry. I can't really address the concerns of large-production factories or a one-man shop, since they have different obstacles, but I will provide some insight about what it's like for us as a small manufacturer. The good news is that we can still source pretty much all of the woods in a high grade, but there have been some changes.

Mahogany. In the 22 years I've been building instruments, probably the biggest change we've seen is the type and workability of mahogany. For some years, it has been almost impossible to source Honduran mahogany that actually comes from Honduras. Therefore, we use quite a bit of mahogany from other Central or South American countries and Cuba. The quality of this wood as a tonewood is fine, but its workability is not as good. It's often a bit "stringy" and doesn't carve or work as cleanly as the old stuff did. Again, not a problem in the finished guitar, but not a positive for us.

These days we also use quite a bit of "sinker" mahogany, which is essentially the old stuff that's been underwater in rivers in countries like Belize for decades. This sinker wood makes a great-sounding guitar and is easier to work with, but it is quite a bit more expensive, especially in the 3"x4" sizes needed for one-piece necks.

East Indian rosewood. We, like most guitar makers, use a lot of East Indian rosewood and source it from wood suppliers here in the states. We haven't seen any indication that a short-supply issue is on the horizon, because we are still able to get a lot of good-quality sets, but the price does continue to creep up.

Brazilian rosewood. This one is obviously tricky. Yes, we can still get Brazilian rosewood, and some very nice stuff at that. But it's usually from a variety of private-collection-type sources. The big drawback is that we can't export it legally without a CITES (Convention on International Trade in Endangered Species) certification, which is just about impossible to get anymore. Even though the wood we use came into the country pre-CITES, we simply won't send a guitar with Brazilian rosewood out of the country because of the documentation required to export it.
If you are thinking that you want a guitar built with the holy grail of woods for the back and sides, I'd advise you to pull the trigger soon.

The laws continue to stiffen on Brazilian, so if you are thinking that you want a guitar built with the holy grail of woods for the back and sides, I'd advise you to pull the trigger soon. It would not surprise me if building from this wood becomes completely illegal in the future.

High-end rosewood-family woods. We are increasingly using exotic hardwoods that were unheard of just a few years ago. While we as guitar builders and guitar lovers have entrenched ourselves in the traditional woods, there are a lot of really good woods for backs and sides that are just now getting some exposure. Some are already getting to be as commonplace as cocobolo, but countless others that make terrific-looking and -sounding guitars are just being introduced.

We recently built a guitar using machiche (aka Mayan cherry or Aztec cherry) for the back and sides, fretboard, and bridge. Though we may sometimes refer to these woods in a more colorful manner in order to sell them (referring to chechen as "Caribbean rosewood," for example), they make great guitars, they are readily available, and are often not very expensive. Other woods we've used that have us really excited here at H&D include granadillo, tzalam, and katalox.

The not-so-readily available woods. There are, of course, some species that are sought after, but harder to get as we go along. Ebony that is completely black is one example. Taylor guitars co-founder Bob Taylor has written extensively about the ebony issue, but to add my two cents, I say we can still get good-quality, hard ebony. It's just not often that it's completely black anymore. If we can get used to some brown streaking—which I actually like the looks of better—we will be fine. If not, expect that your ebony fretboards and bridges will be stained black. This is our reality going forward.

Koa that is highly figured (what people want in koa, from my experience) is a rare find these days as large sets for backs and sides. We find an occasional set here and there, but it's very expensive when we do. Australian blackwood makes for a good substitute, since it's virtually the same as koa—except that it's not grown in Hawaii—but nice Hawaiian koa is quickly going the way of the dinosaur.

Overall, I see the state of wood sourcing as being pretty stable, provided that we as consumers are a bit adaptable and open to new species and colors. Next time around, I'll continue this subject by focusing on top woods.