Queens of the Stone Age's Troy Van Leeuwen
At our Rig Rundown with Queens of the Stone Age, we were askedto refrain from showing bandleader Josh Homme's pedalboard to the masses—despite the fact that there are plenty of pics online (hope you appreciate us keeping our word, Josh!). So here we've got longtime guitarist Troy Van Leeuwen's stomp setup. His main QOTSA pedalboard has a Voodoo Lab Ground Control Pro MIDI controller, a Custom Audio Electronics tap-tempo switch (for the reverbs and delays in his Fractal Audio Axe-Fx II rack unit, not shown), a Morley wah, Way Huge Supa-Puss and Pork Loin stomps, what appears to be a fourth-generation DigiTech Whammy, a Dunlop volume pedal, and a Korg Pitchblack tuner. Van Leeuwen also has a rack with two drawers holding Way Huge Green Rhino and Aqua-Puss pedals, an EarthQuaker Devices Dispatch Master, a Fuzzrocious Demon, and an MXR Q Zone.
A third pedalboard for lap steel features two Jim Dunlop volume pedals, a DVP1 and a DVP3, the latter of which is used as an expression pedal for a Line 6 DL4 Delay Modeler. There's also a Way Huge Green Rhino, an Electro-Harmonix Superego, a Boss RV-5 Digital Reverb, and another Korg tuner, all powered by a Furman SS-6B.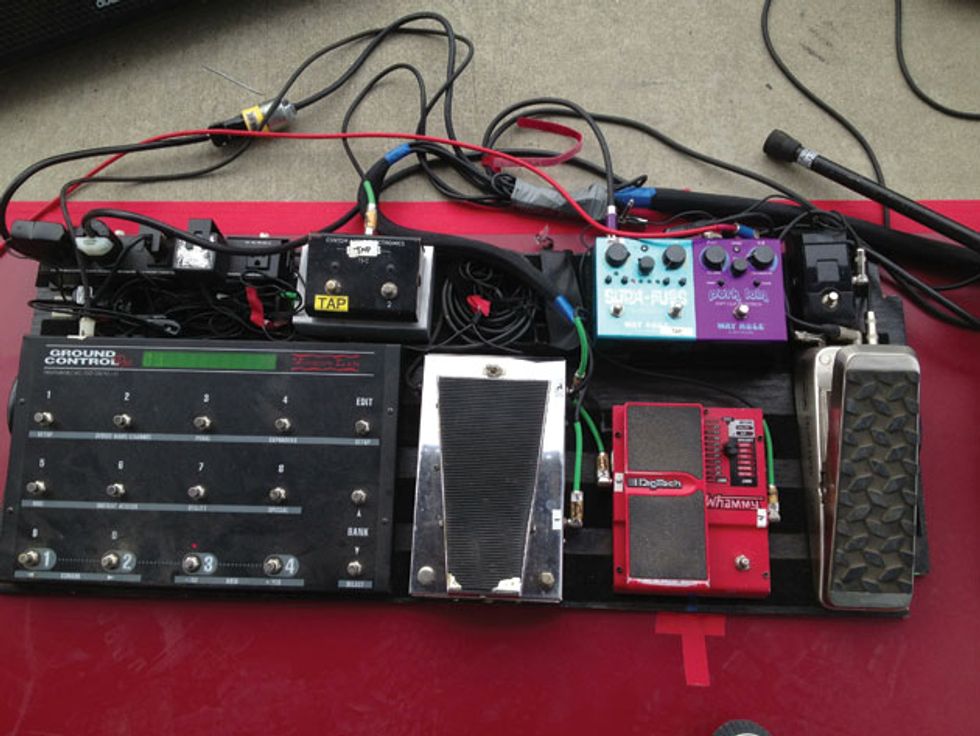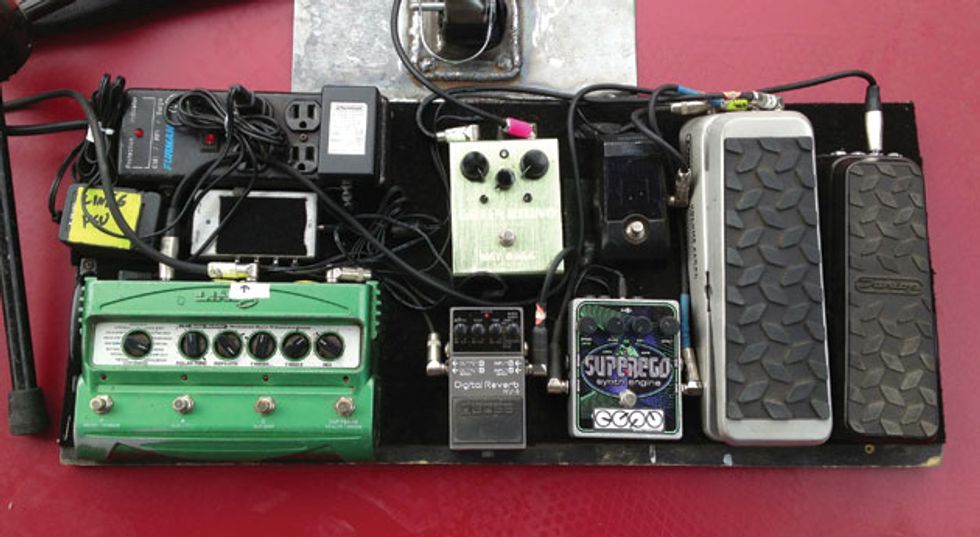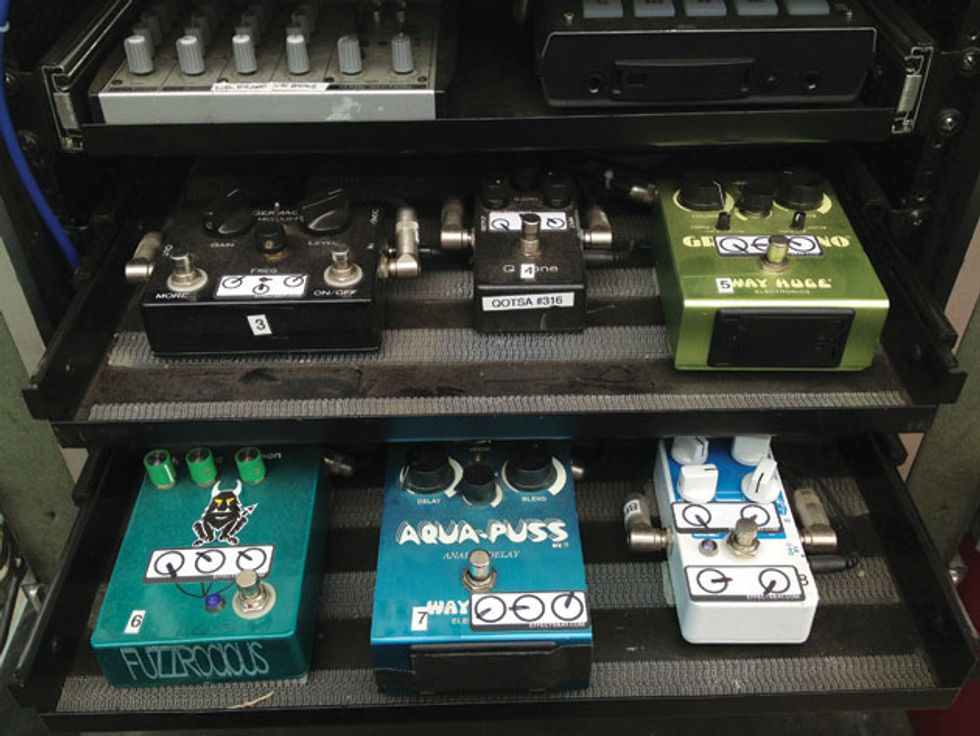 Watch the Rig Rundown: