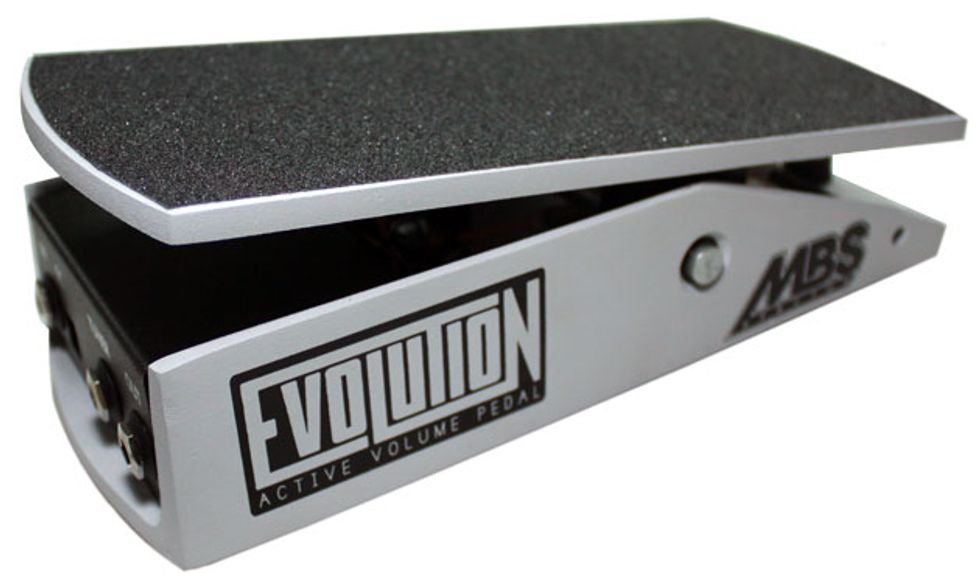 Buenos Aires, Argentina (March 5, 2014) -- The Evolution is an active volume pedal with a very transparent buffer that can be used as a line driver as well. With this pedal you can control the instrument volume without any tonal change. Because it's buffered you can place it anywhere in the signal chain, you'll need only one model of volume pedal!. It has a buffered Tuner output (not affected by the volumen variations) to easily use a tuner without any noises or tonal changes. The mechanical sweep it's wide and smooth, is really easy to perform volume swells and even you can use the Tuner out to split the signal into dry/wet stereo and use the pedal to blend in the effects.
Specs:
Buffered output and Tuner output.
Super-Transparent analog circuitry.
Line Driver capability.
9VDC to 18VDC operation.
Wide and smooth sweep.
The Evoution carry a suggested retail price of $120.00.
For more information:
MBS Effectos