Round 6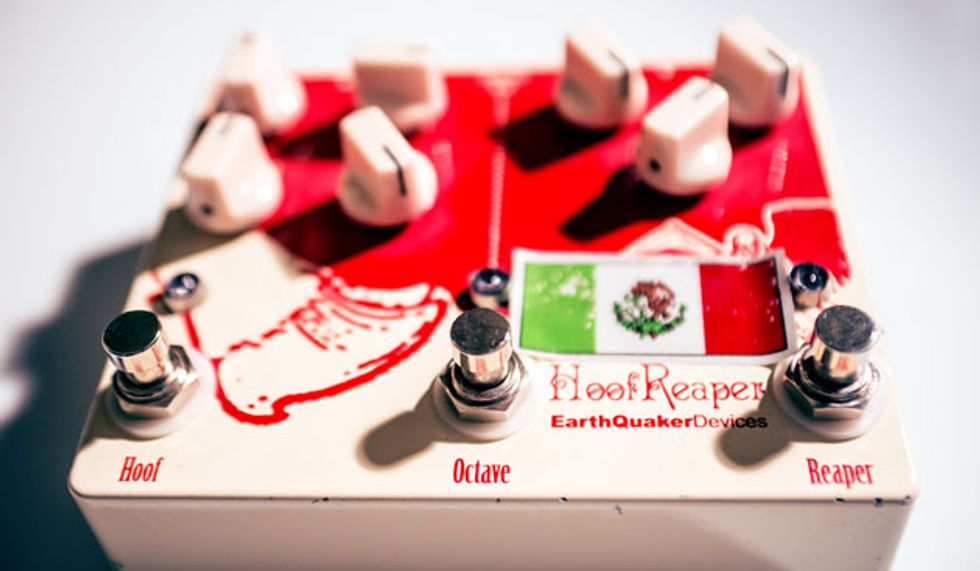 EarthQuaker Devices Hoof Reaper
Alderete: There are so many reasons why the EarthQuaker Devices Hoof Reaper is a great pedal. First, you have two fuzzes in one box, which is always awesome. It also has this magic octave button in the middle. I use that octave alone quite a bit too—it was smart of them to allow it to be used separately from the fuzzes. I like running both fuzzes at the same time and then hitting that octave. There's nothing that sounds like it. It's essential to today's small-pedalboard world, since real estate is so priceless and it costs so much to ship gear.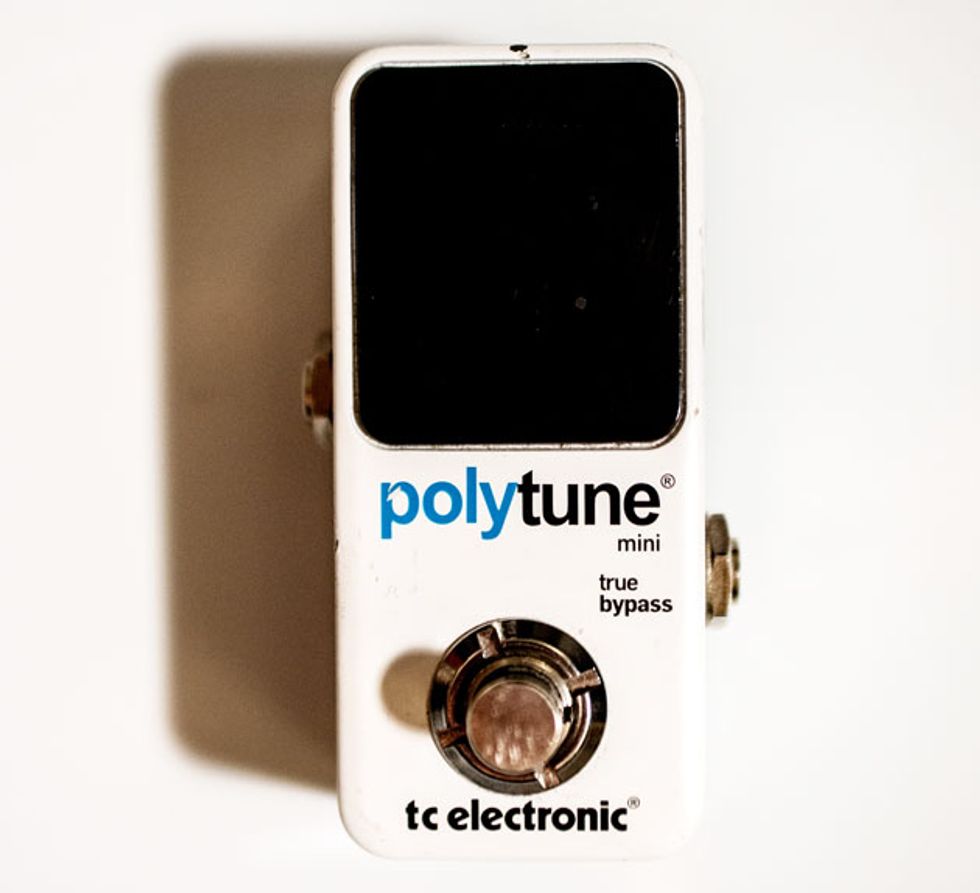 TC Electronic PolyTune Mini
Hischke: Speaking of usefulness in a tiny package, my next pick is the TC Electronic PolyTune Mini. This is the most useful pedal of them all. You need a tuner, but why have a big one? This frees up more space for other pedals. Plus, it's a great tuner with a nice, bright readout.