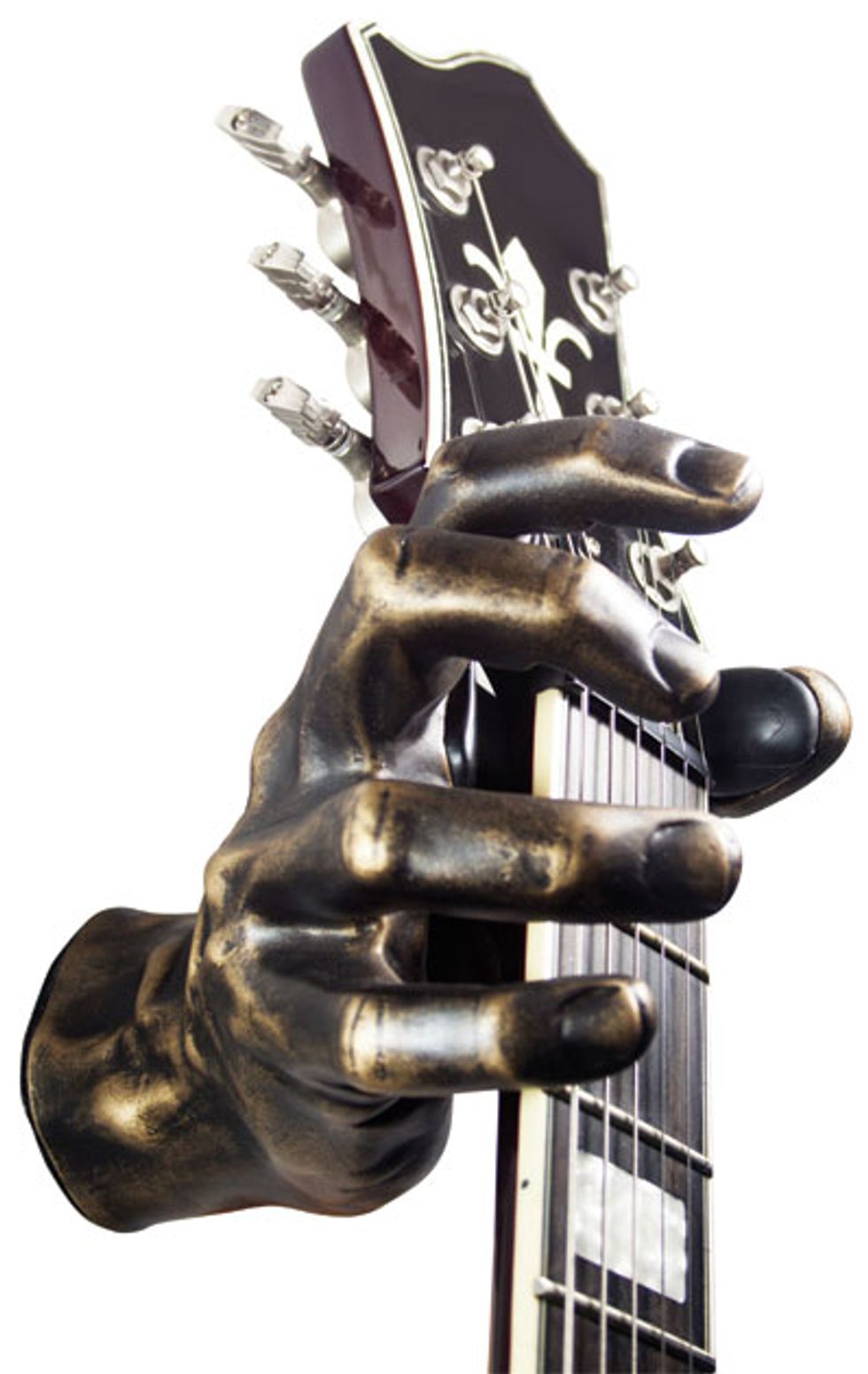 GUITARGRIP
Brass Antiqued-Finish Wall Hanger
Designed to "hand cradle" your instrument, this unique guitar hanger is easy to install and offers a cushioned insert to ensure your instrument's neck and headstock are completely protected.
Street: $49.99
guitargrip.com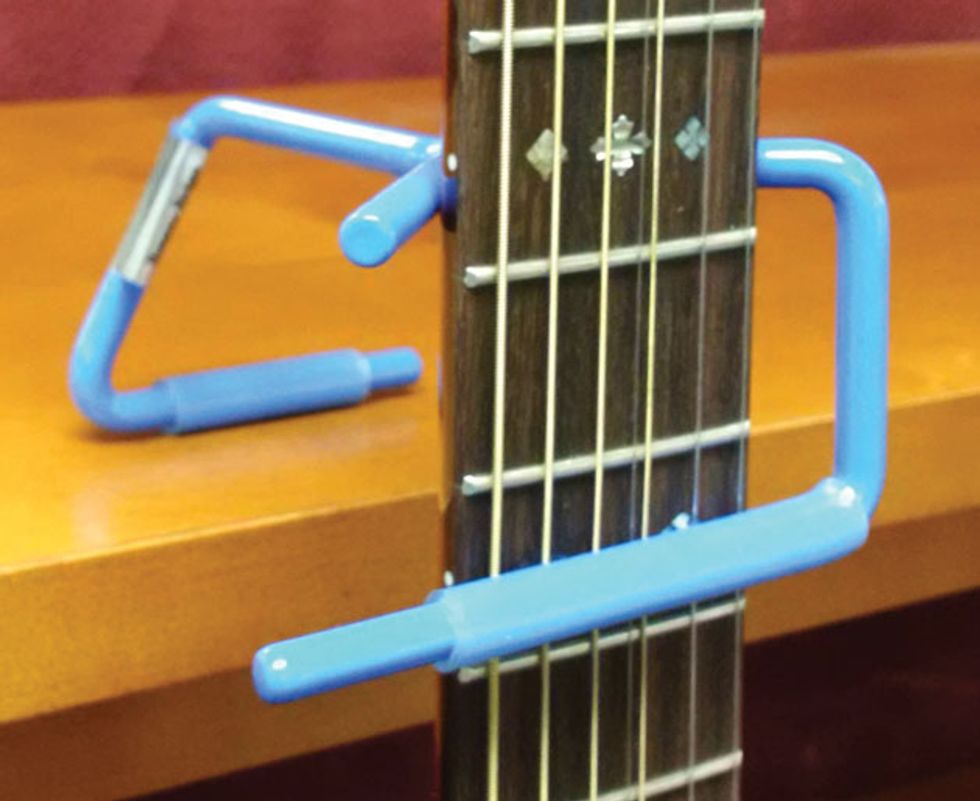 BREEZY RIDGE INSTRUMENTS
D'Angle
When cramped surroundings make it impractical to use a standard instrument stand, this device allows a stringed instrument to be suspended from the smallest of level areas. Bonus: The D'Angle fits inside a standard guitar case and also works with headless instruments.
Street: $19.95
jpstrings.com

SOUTH MOUNTAIN WOODWORKS
The Wall Stand
Available in a variety of wood options, these handcrafted wall hangers are designed to allow the weight of a guitar to be entirely supported by the bottom bracket. This "wall stand" approach means your instrument can be conveniently and securely displayed without the stress of being hung by its neck.
Street: $170
southmtwoodworks.com