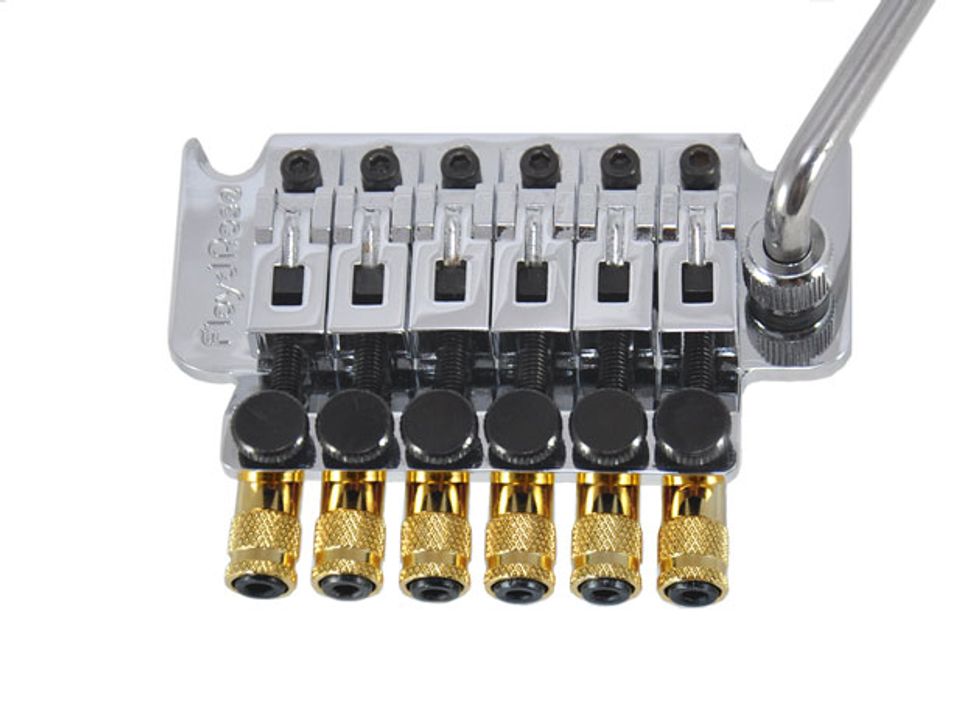 Wilmington, NC (November 26, 2013) -- Finally, after over 35 years, the Floyd Rose Double locking tremolo design has been completed by BlackCherry!
The patented Hollow Point Intonation System is the solution to the age old issue of dealing with the difficulties of making fine intonation adjustments in saddle position (under string tension). Once they are installed, a set of Hollow Points can reduce the time it takes to set intonation down to as little as 15-20 seconds per string.
Specs:
Easy installation for decades of performance
Adjust saddle position with ease
Set intonation in minutes in real time
Increase mass and sustain
Enhance appearance
Reduce set up time
Solid brass construction
Easily fits Floyd Rose and Ibanez Edge double-locking tremolos
Available in Chrome, Black, and Gold
The Hollow Point Intonation System Kit price is $49.95 MAP in either chrome or black, and $54.95 MAP for gold.
For more information:
Black Cherry USA