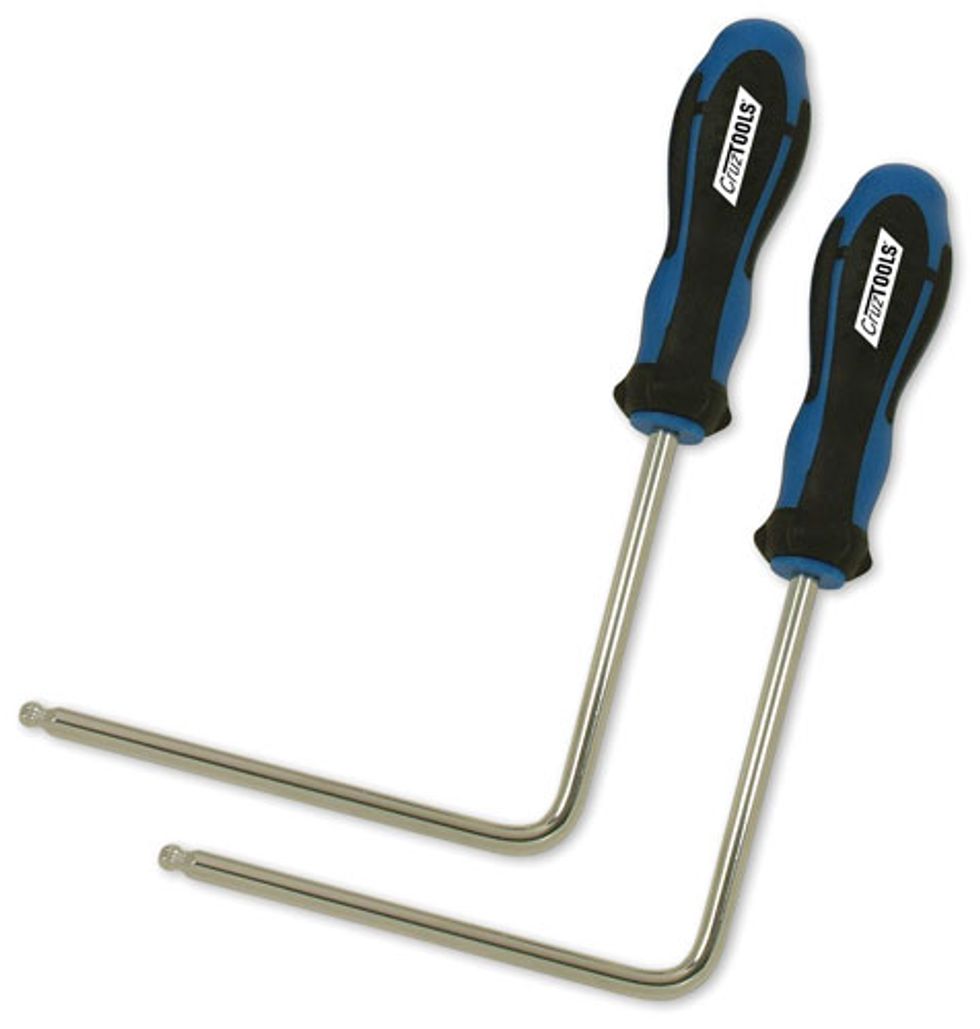 Sonora, CA (January 9, 2015) -- CruzTOOLS has announced two new truss rod wrenches for acoustic guitars.
Manufacturers of acoustic guitars often locate the truss rod adjustment nut inside the body at the base of the neck. As a result, access is required through the sound hole and some even require insertion of a wrench through a brace to an unseen nut, making normal hex wrenches impractical.
To address these problems, CruzTOOLS developed its GrooveTech Soundhole Drivers. The hex blade was extended for improved access, and a ball-end tip eases fit into the truss rod nut. Finally, a screwdriver-type handle provides a firm grip for confident adjustment. The blade and tip are made to precision tolerances using a professional-grade S2 material.
Two sizes are available–4mm and 5mm–to address most makes and models of acoustic guitars.
The GrooveTech Soundhole Drivers carry a street price of $12.95, making them an affordable addition to the tool box of any acoustic guitar player.
For more information:
CruzTools