Be you a seasoned pro or about to get your slide on for the first time, the sheer variety of materials, sizes, and styles can be overwhelming. We compiled a small sampling of fingerwear options to help you release that inner bluesman.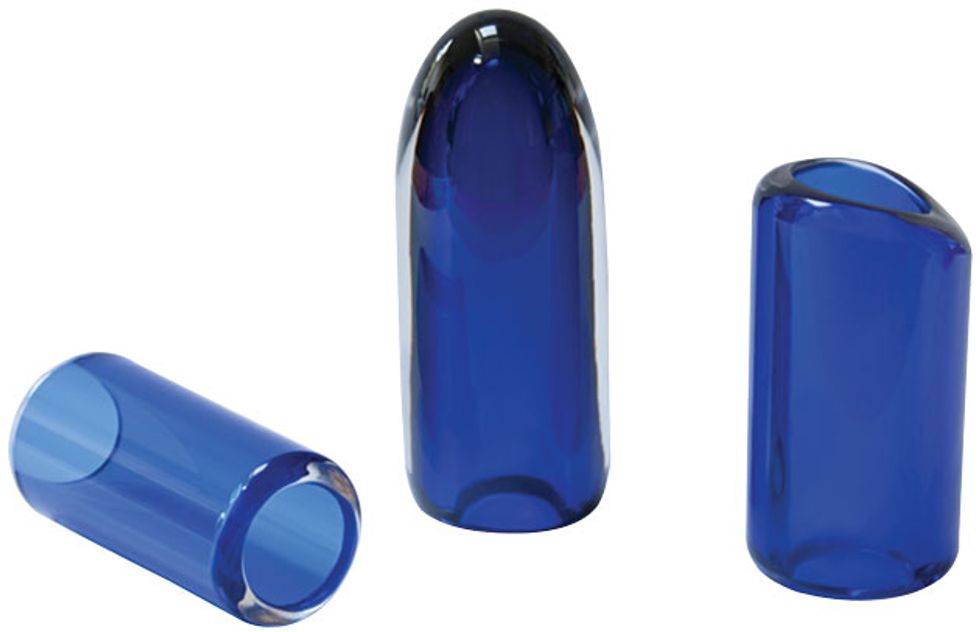 DIAMOND BOTTLENECKS
The Ultimate
Handblown, lead-crystal glass slides individually crafted to a player's specs including choice of wall thicknesses, internal diameters, lengths, and color options. Monogrammed "mojo bag" included.
$38 street
diamondbottlenecks.com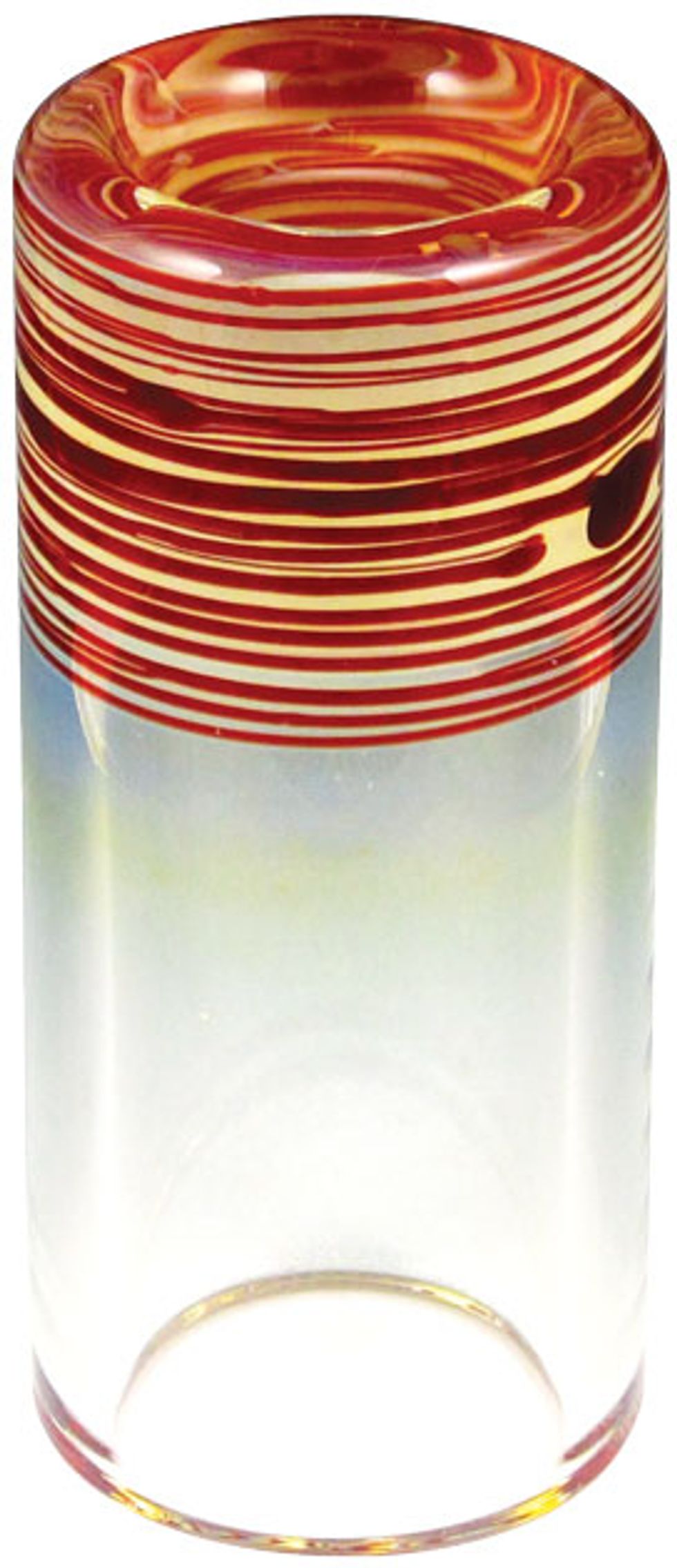 SILICA SOUND
Handblown Glass Slides
These individually handblown glass slides have a thickened end for a better grip on the tip of players' fingers. Available in two gauges and several graphics options.
$20 MSRP
silicasound.com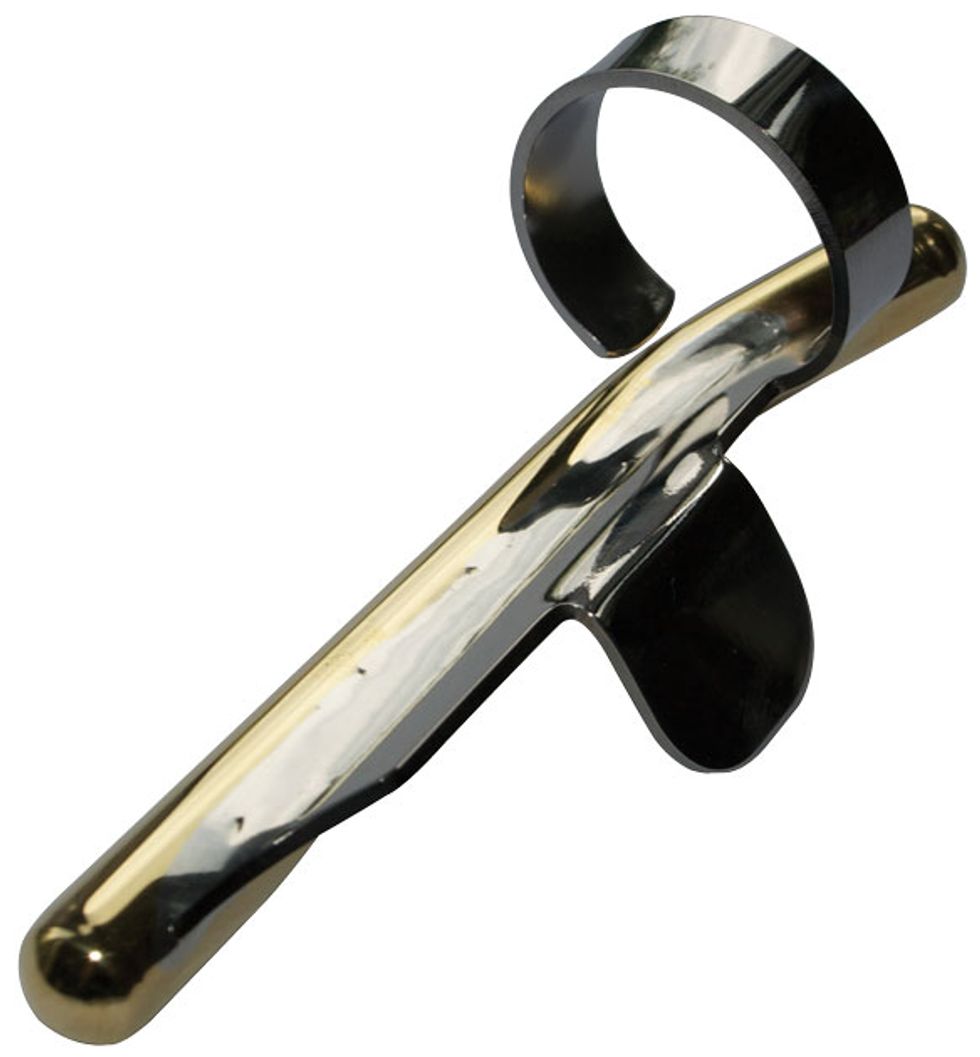 JETSLIDE™
Stainless Steel Slide Bar
This slide allows players to work slide licks while still retaining full use of their fretting fingers for chords and solos. A glass-sleeve add-on and a brass model are also available.
$25 street
jetslide.com