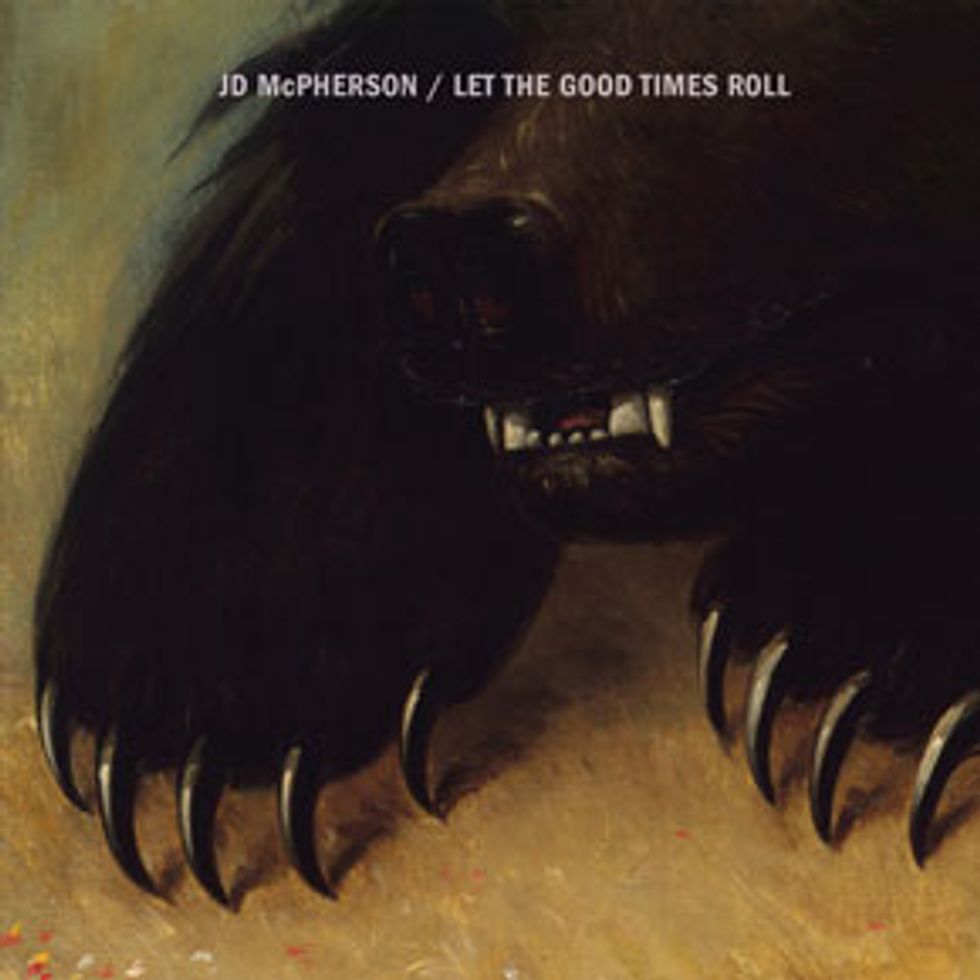 Letting the Good Times Roll
In his own words, producer Mark Neill discusses recording JD McPherson's new album.
Before we made the record, JD and I talked for months. He would mention certain 1950s tracks, asking if I could identify which guitars were used, so that he could get the same sound. So I'd go dig out the records—I had all the 45s he mentioned—and almost every time it was a Stratocaster. A friend of mine had a '57 reissue with an alder body that just has the most beautiful unplugged sound, and this solved the problem of how to get that old sound. We strung the guitar with semi-flat medium gauge strings, of course with a wound G, for a period-correct sound. We recorded the guitar electrically as well as acoustically, with a Neumann or SM57, since on those old Buddy Holly and Ritchie Valens tracks the vocal mic also captured the sound of the guitar.
The Magnatone amp we used is not actually a Magnatone. It's got a 1951 Magnatone cabinet that I gutted and turned into a monster amp with a 6V6, 12A7 front end, and a JBL speaker. It delivers a wallop and is completely wild, barely stable enough to use as an amp. If your guitar has a scratchy pot when you play through it, it's the loudest scratchy pot you've ever heard.
"There's something fascinating about applying a lot of overdrive to a guitar that doesn't sustain a lot. I got this idea after seeing Willie Nelson's touring rig and thinking, 'Oh, that is so sick.'" —Mark Neill

As for acoustics, we used a Gibson B-25, a weird little guitar that I write all my songs on. Everyone who comes to my studio loves to play it because it's got a slender neck and low tension, and it's a paradoxically loud guitar that can keep up with a Martin D-18. We also used my short-scale 1960s Gibson nylon-string and processed the corn out of it: I re-amped it out in the hallway of the studio. There's something fascinating about applying a lot of overdrive to a guitar that doesn't sustain a lot. I got this idea after seeing Willie Nelson's touring rig and thinking, "Oh, that is so sick."
I've never made a record like this before—it's just not the way I do things. Most people think of it as very live-sounding, but it was constructed like a modern hip-hop record, with everything recorded in tiny bits and pieces. We started by recording just upright bass and kick drums and gradually worked out all the other layers. I used far more tracks on this album than any I've ever recorded. But it turned out to be a great record, and in the end that's all that matters. —Mark Neill