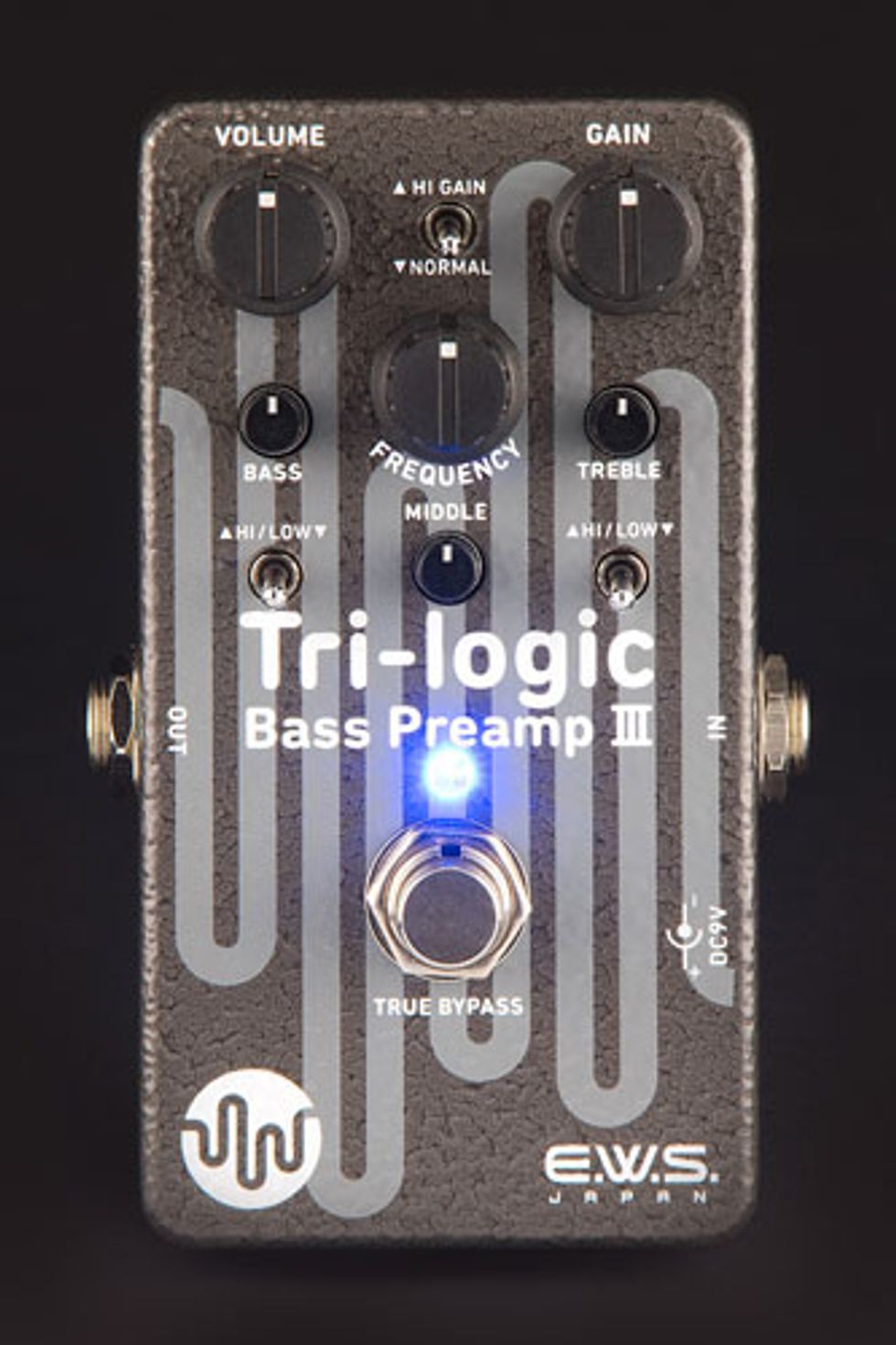 Van Nuys, CA (April 14, 2015) -- EWS Effects announces the newly updated EWS Tri-Logic Bass Pre-Amp III. This third generation of our award winning Tri-Logic Bass Preamp retains the same neutral characteristics of the former versions, minimizing the coloring of tone, but added are several new features including gain or clean boost modes, frequency adjustments for Treble and Bass, and powering options of 9VDC or 18VDC. An internal dipswitch has been added to provide normal or "Padded" operating mode. Padded mode reduces distortion from high output pickups.
Features:
9VDC or 18VDC Operating Power Options
Hi-Gain and Normal (Clean Boost) Modes
Volume, Gain, Bass, Mid, Treble and Frequency Controls
Bass frequency toggle adjustments 40Hz or 80Hz
Treble frequency toggle adjustments 4HKz or 8HKz
Frequency adjustment 250Hz to 3KHz with +-10db Mid Boost adjustment
Normal or Padded operating mode
True Bypass
External Power Source: 9VDC negative-tip
$168 street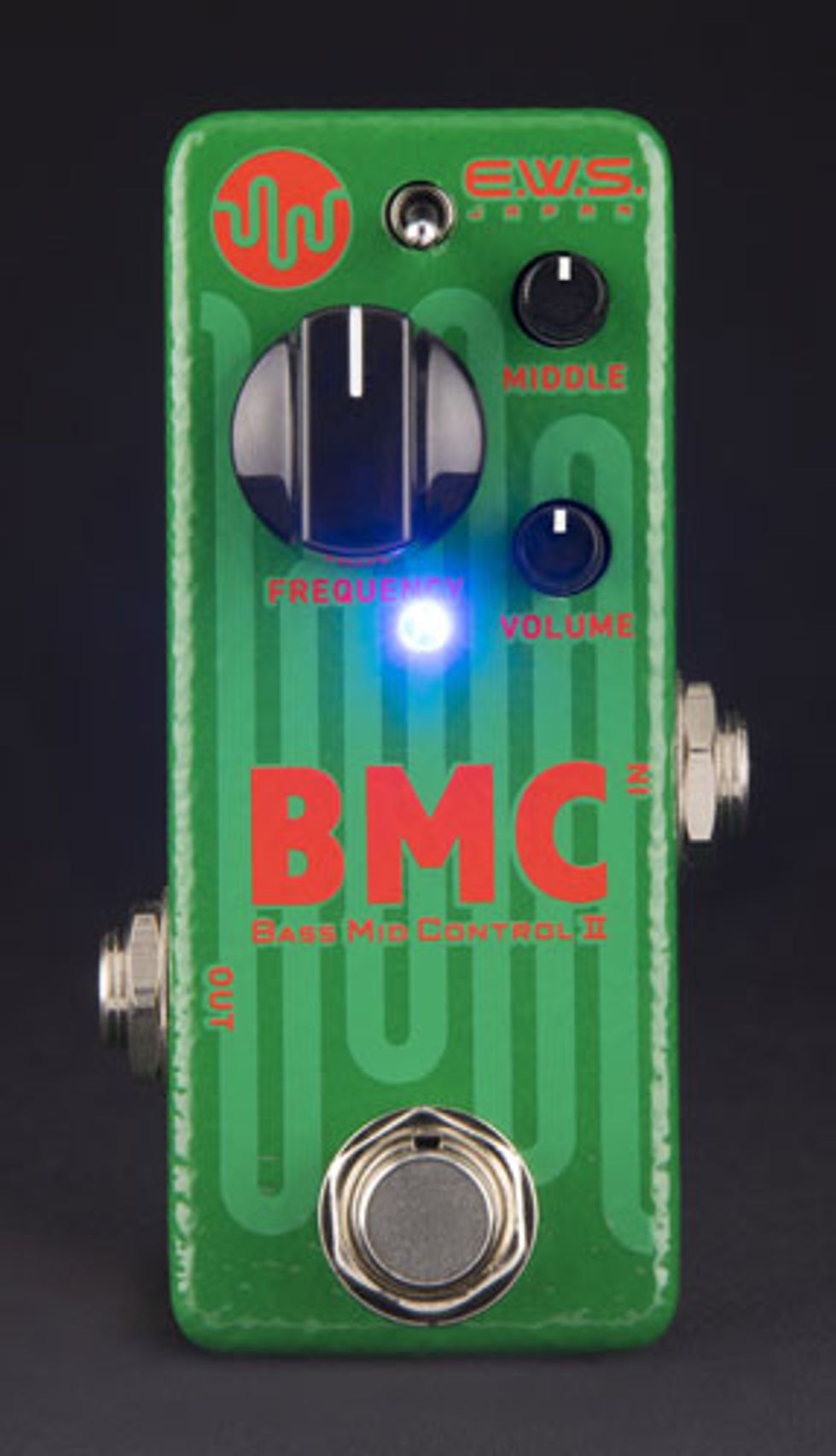 EWS Effects announces the newly updated EWS Bass Mid Control 2. The new BMC2 introduces a new gain boost function that provides +10db of gain at the input stage. Working in tandem, the Frequency adjustment gives the player control of the frequency range between160Hz to 2.5KHZ. While the Middle control allows the user to boost or cut those frequencies by +-12db. The new BMC2 can also operate at 9VDC or 18VDC by simple adjusting an internal dipswitch.
Features:
9VDC or 18VDC Operating Power Options
Gain Boost Mode
Volume, Mid and Frequency Controls
Frequency adjustments 160HKz to 2.5KHz
Frequency adjustment 250Hz to 3KHz with +-10db Mid Boost adjustment
True Bypass
External Power Source: 9VDC negative-tip
$144 street
For more information:
EWS