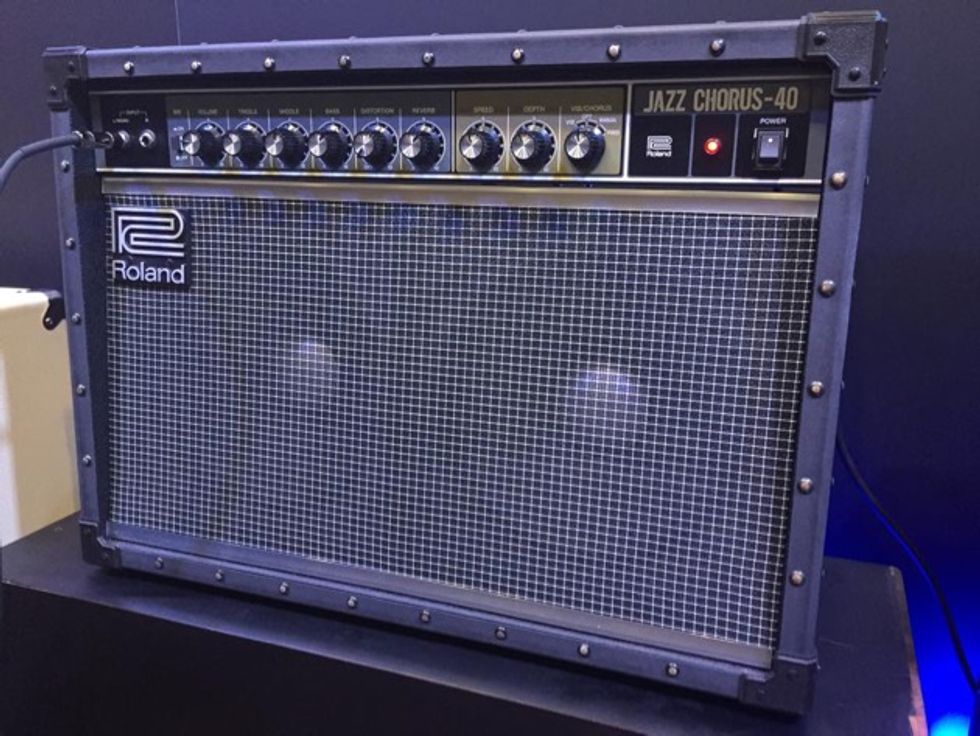 Roland JC-40
Roland U.S. is at Nashtown NAMM celebrating the 40th anniversary of their iconic Jazz Chorus amp with the release of the new JC-40. This 40-watt stereo amp still brings the famous "JC clean" tone and long-respected signature chorus effect, but also includes evolved features for modern players like enhanced onboard effects and a front-panel stereo input.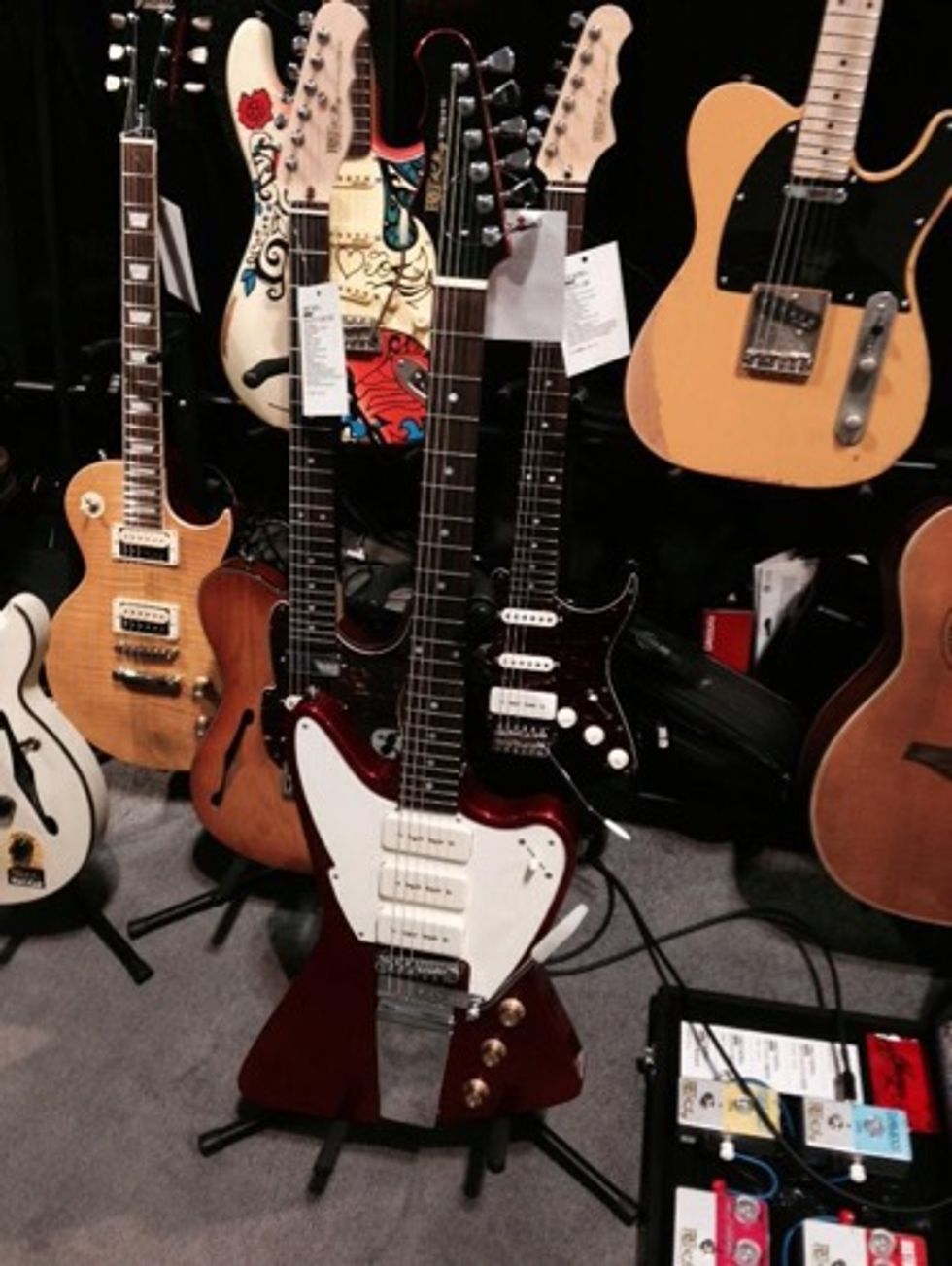 Fret King Esprit III
Trev Wilkinson is a tinkering genius. And his Fret King guitars always seem to offer some cool, unexpected twist on a classic. Or in the case of the Esprit III several twists. This candy apple red ripper, which fuses Firebird and Fender offset design cues features stacked P-90s, five way pickup selector with Fret King's Vari Coil tone control, Maestro-style vibrato, and Wilkinson roller bridge. This thing generates about a gazillion killer tone flavors. And the price is pretty fair too at $1,249.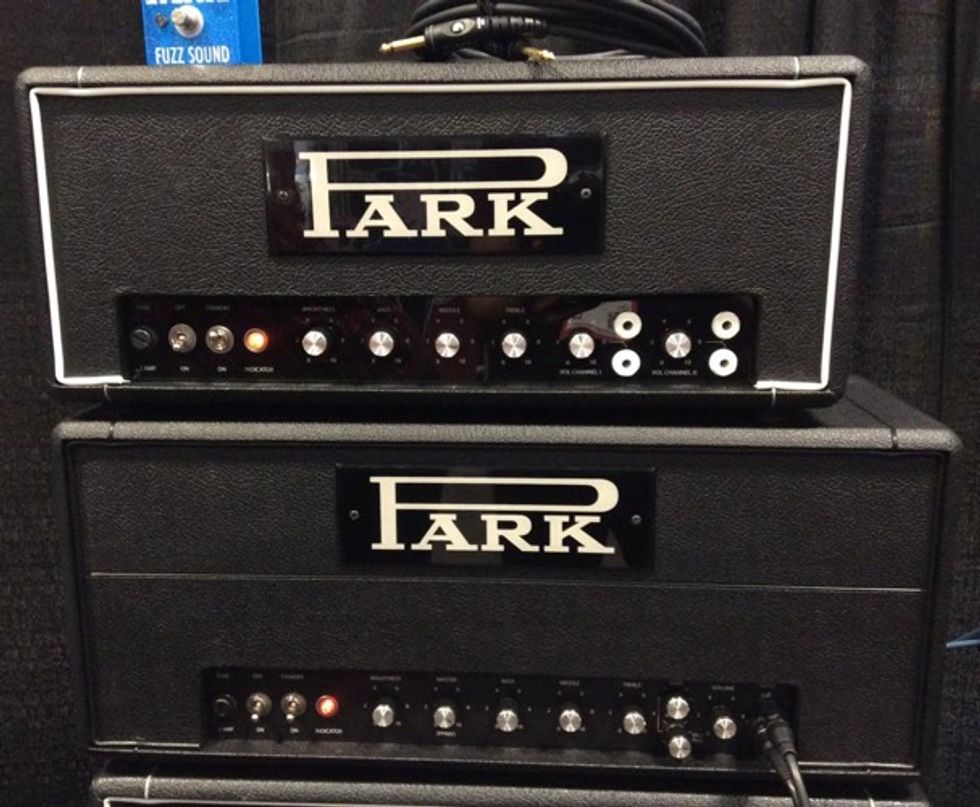 Park Little Head 18 and Rock Head 50
Park Amps brought two really nice-sounding heads to NAMM. The Little Head 18 (top) uses the same preamp as the venerable P45, but has a rad self-biasing power section that accepts 6V6, 6L6, EL34, and other octal tubes—including rectifiers—without modification. Meanwhile, the EL34-powered, two-channel Rock Head 50 was inspired by the '70s Park Rock Head, but adds extra flexibility with a switchable cascading gain stage, and a cathode-following tone stack.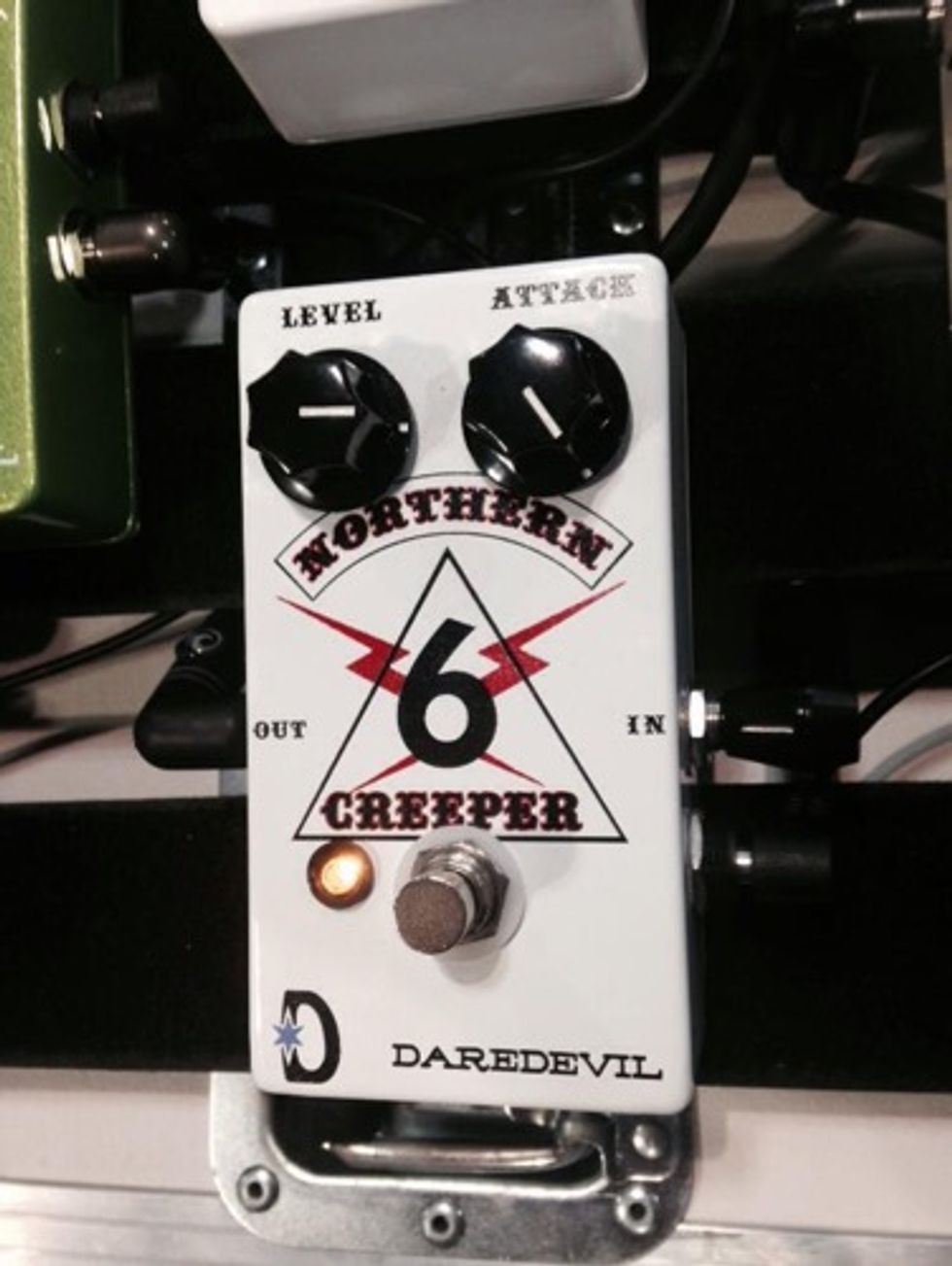 Daredevil Pedals Northern Clipper
Chicago's Daredevil Pedals brought the new Northern Clipper—a six-transistor silicon fuzz that's inspired to some extent by the Shin Ei Super-Fuzz and Maestro FZ-1S. The cool thing is that it strips out a lot of the less-functional aspects of those designs and concentrates on the heaps of fatness the circuit can generate. It's surprisingly versatile, with just the right amount of octave, and has a ton of range. Did we mention it sounds freaking huge and nasty? Price TBD, but will probably be around $140.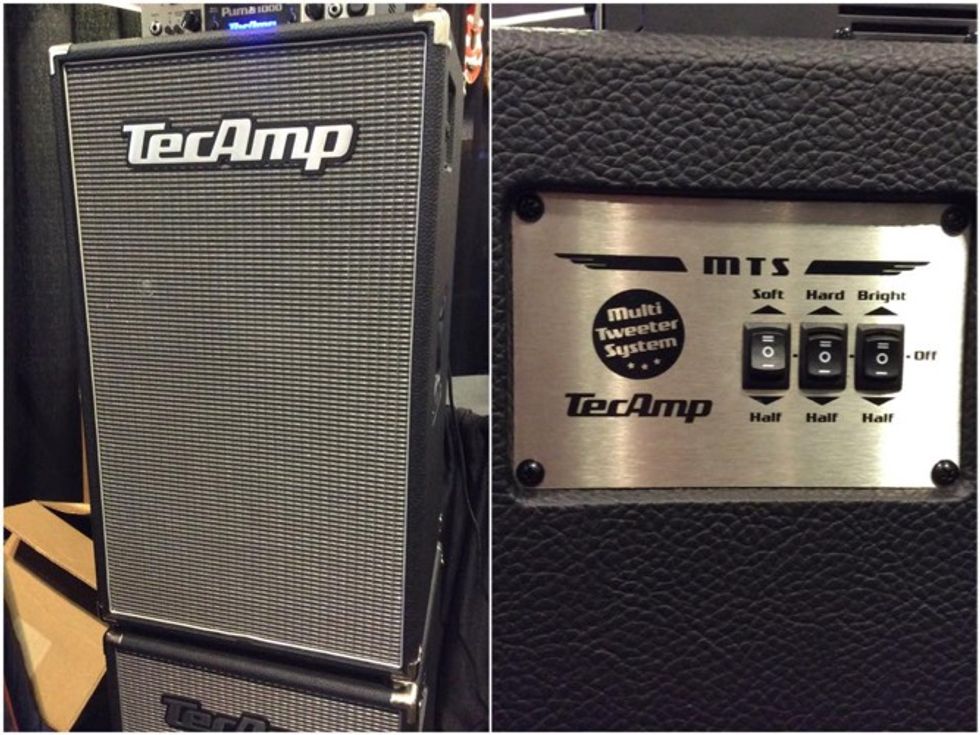 TecAmp MTS Cab
TecAmp brought an ingenious new cab to NAMM. Outfitted with 10" and 12" drivers, plus three kinds of tweeters—a 4" paper cone, a horn, and a neodymium-magnet tweeter—the MTS features three 3-way switches for selecting any combination of these high-end drivers (or none) at full or half engagement. The result is an astonishing variety of sounds perfect for everything from warm, thumpy R&B to Jaco-style soloing, bright funk snapping and popping, and much, much more.