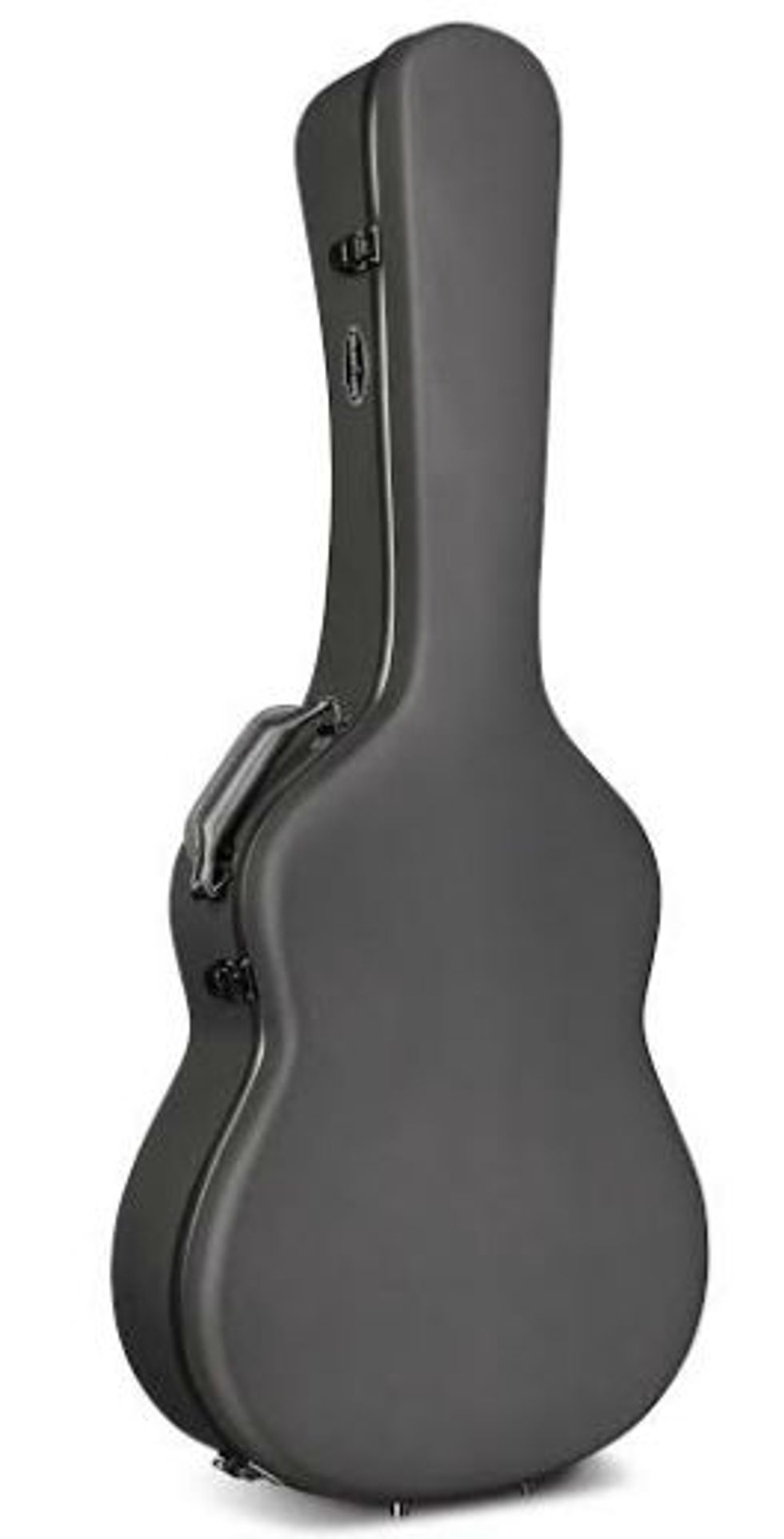 Santa Monica, California (January 5, 2016) -- HumiCase is pleased to introduce the new Metro II series, a line of sleek fiberglass classical guitar cases offering a premium level of external and internal protection. The shock-absorbent fiberglass exterior provides more protection than a traditional wood case, while remaining extremely lightweight for easy transportation.
Available in black, white, red, and blue, the Metro IIs have a durable, scratch-resistant exterior with a soft texture. Each case features a leather handle, black hardware, molded black rubber feet, and a reinforced neck rest with extra padding that cradles the most vulnerable area of the guitar. The interior is lined with black crushed velvet, and contains a convenient, roomy storage compartment.
HumiCase has made its name by providing guitar cases designed to protect against the potentially damaging effects of humidity. The Metro IIs feature HumiCase's patented built- in humidification system: a pod containing an ultra-dense foam sponge rests conveniently above the soundhole of the guitar when the case is closed. Keeping this HumiPod moistened with distilled water helps maintain proper humidity levels inside the case. Every Metro II case also has a built-in hygrometer located beneath the headstock area that measures the relative humidity inside the case. HumiCase recommends keeping guitars stored between 45%-65% relative humidity. HumiCase will roll out the Metro II in more acoustic body sizes later this year.
HumiCase can be found at the 2016 Winter NAMM Show.
Street Price: $299
For more information:
Humicase