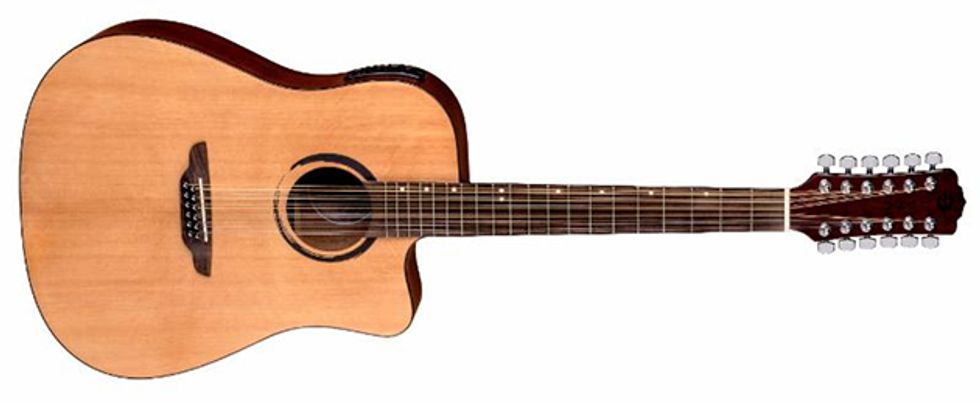 Tampa, Florida (January 19, 2016) - Luna Guitars is pleased to introduce the Wabi Sabi Dread Cutaway 12-string acoustic guitar as the newest offering of its Wabi Sabi guitar line. With respect for environment and economy, Wabi Sabi guitars utilize solid wood tops that would otherwise be rejected as grade B due to aesthetic imperfections that have little to no impact on sound. As a result, each guitar in the line is unique and provides a solid top guitar - with sound comparable to grade A tops - at a laminate guitar price.
The new Dread Cutaway 12-string model adds a richer, fuller option within the Wabi Sabi series, and features solid B-grade spruce top; mahogany back, sides and neck; rosewood fretboard; Celtic Zen brush stroke rosette; and satin finish.
Wabi-sabi is a Japanese philosophy that embraces the beauty of imperfection. Characteristics of the wabi-sabi aesthetic include asymmetry, irregularity, simplicity, economy and appreciation of the organic nature of natural objects.
Each instrument in the Wabi Sabi line provides the balance and clarity in tone, elegant design, comfort, playability, and competitive pricing consistent with the Luna Guitars brand.
For more information:
Luna Guitars