While the majority of picks you'll see at the shop are likely a plastic varietal, there are loads of alternative-material options like the 10 here—from wood to bone to stone—that might open a new tone window for you.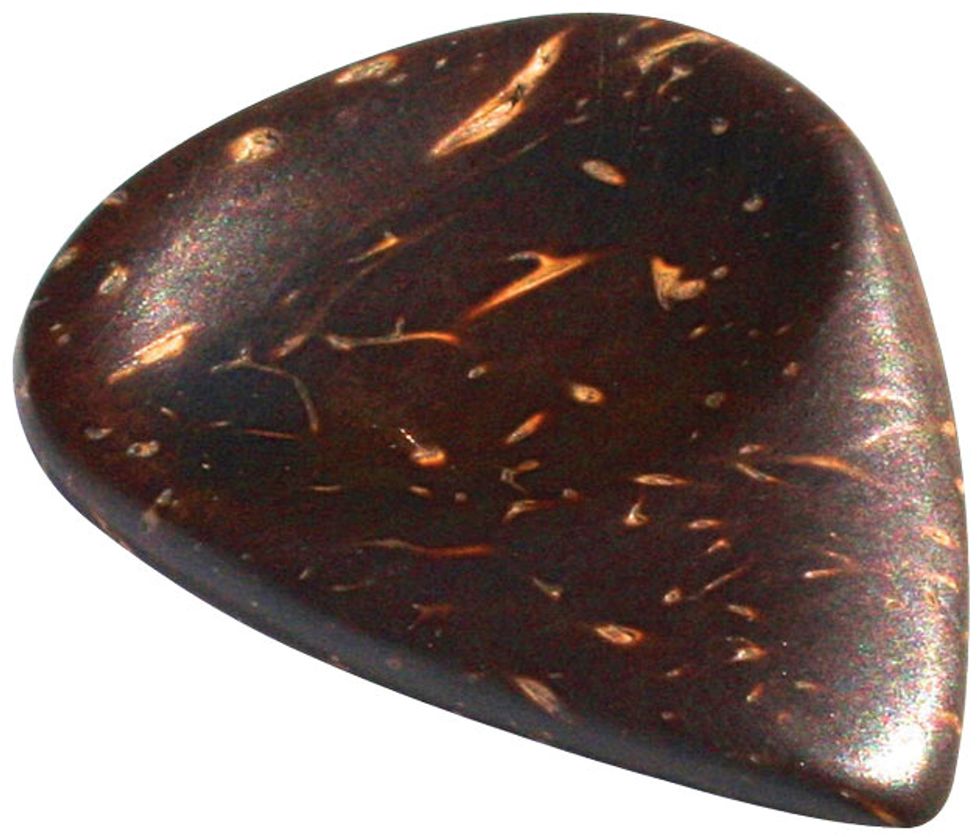 TIMBER TONES
Coconut Stub Tones
These picks are produced from surprisingly hard coconut husk, which delivers clean, bright tones. An indent detail for the thumb and a scooped detail on the underside for the first finger help prevent rotation.
$9 street
timber-tones.com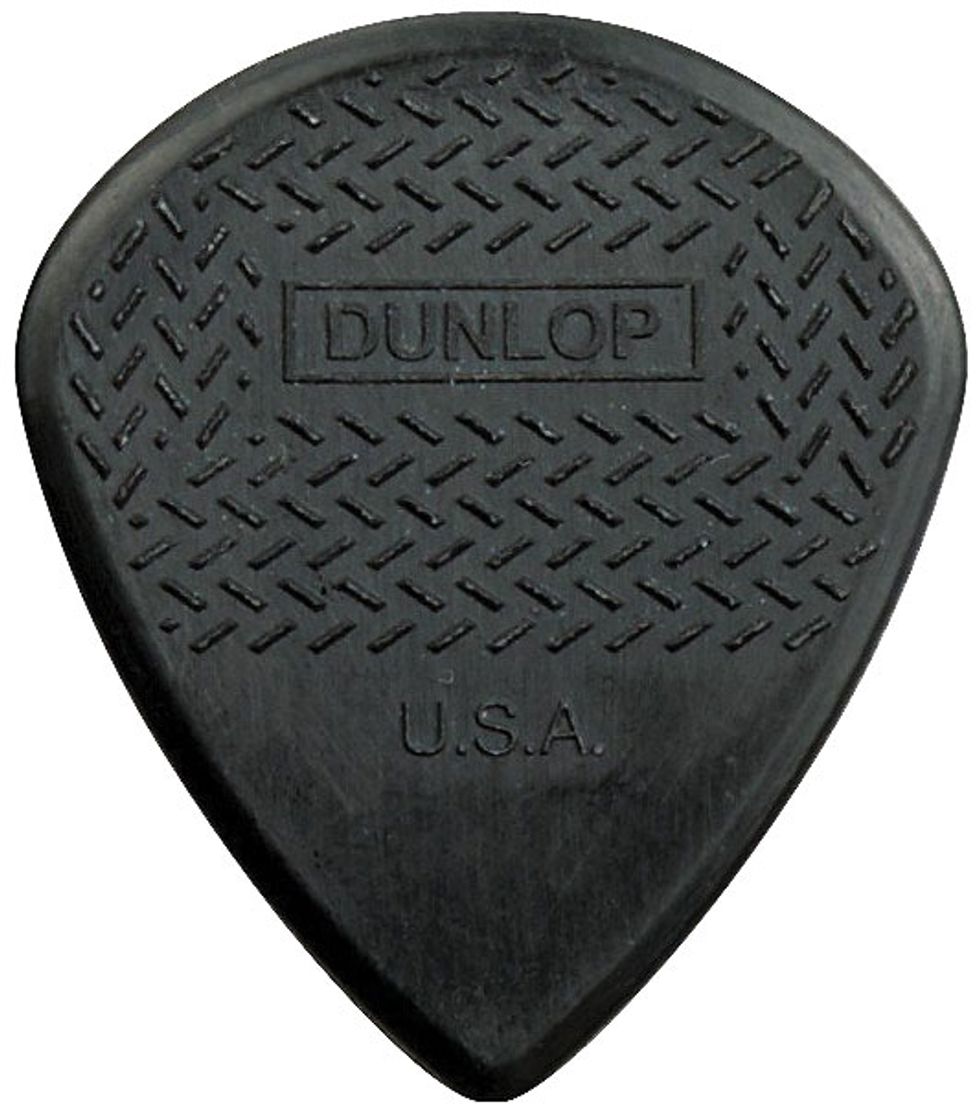 JIM DUNLOP
Carbon Fiber Max-Grip Jazz III
Made from molded carbon fiber and featuring a molded-in grip with a combination of coarse and fine textures, these picks are designed to deliver a sharp attack and superior pick control.
$4 street (6-pack)
jimdunlop.com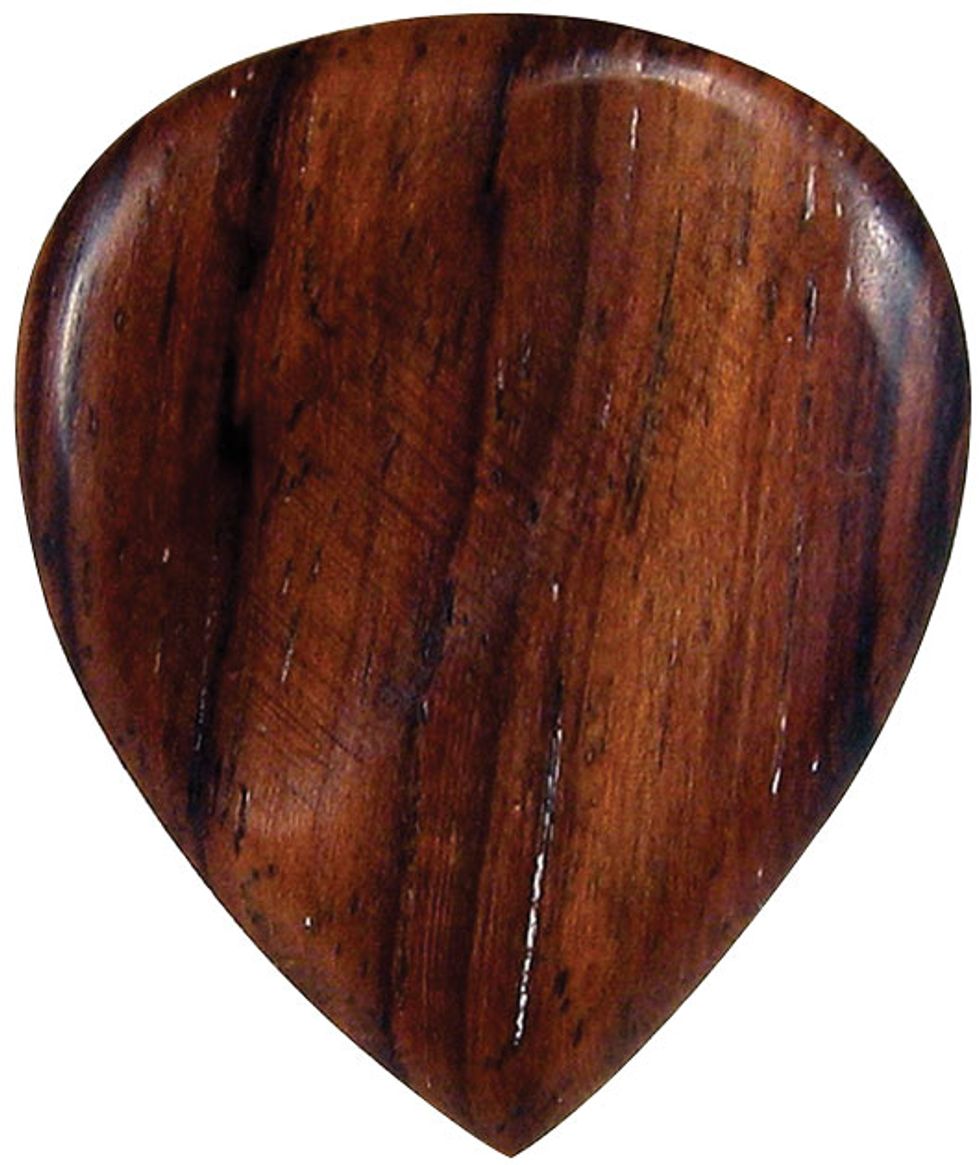 BREEZY RIDGE INSTRUMENTS
Rosewood Sarod Picks
Handcrafted in India, these rosewood picks are intended to produce full, rich, and strong tones, and have a rounded depression for the thumb and an index-finger curve on the opposite side.
$3 street
jpstrings.com