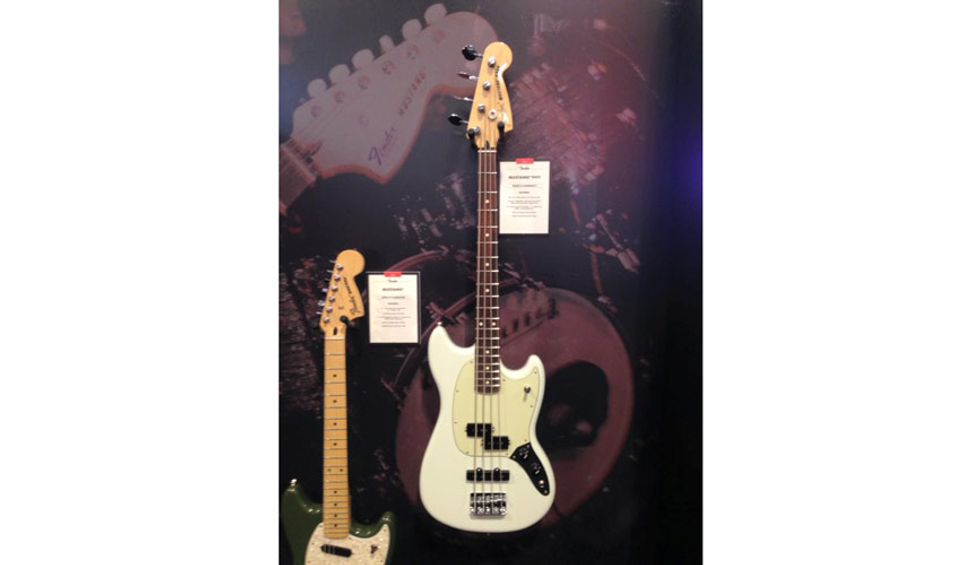 Fender Mustang Bass
Whether in the hands of Bill Wyman, Tina Weymouth, or Television's Fred Smith, the short scale Mustang bass was always an expressive, fast, and unique sounding bass. This new Mexico-built version unveiled at ‪NAMM ‬feels authentically original and at $549 street is among the most affordable Fender-branded basses.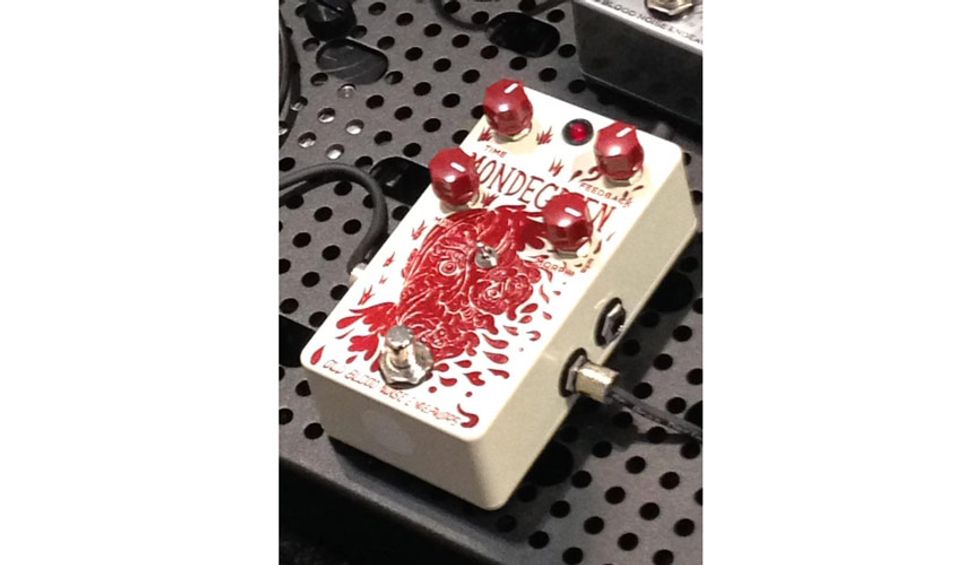 Old Blood Noise Endeavors Mondegreen
Old Blood Noise Endeavors new Mondegreen digital delay is, in part, an octave or "shimmer" delay, but it's capable of being both more subtle and deeper sounding than many shimmer delays. The onboard modulation flavors include tremolo and chorus--adding up to copious delay shades. It'll hit the streets in August at $199.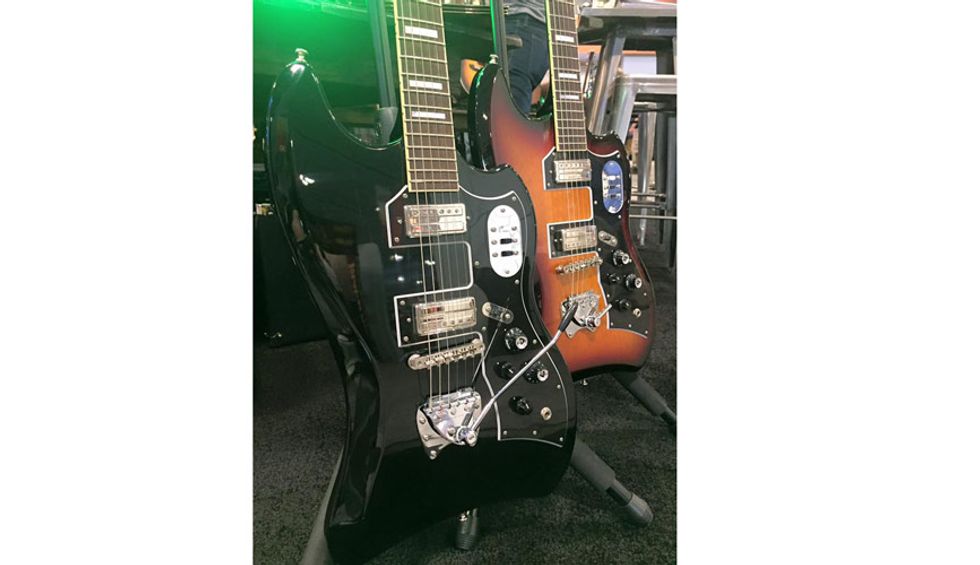 Guild S-200
On the electric side of their wares, Guild Guitars is showing off the new S-200 T-Birds. These anticipated reissues feature a Hagstrom Vintage Tremar, a pair of LB-1 humbuckers (replicas of the original Guild pickups), and a cornucopia of tones available through the unique control set.‪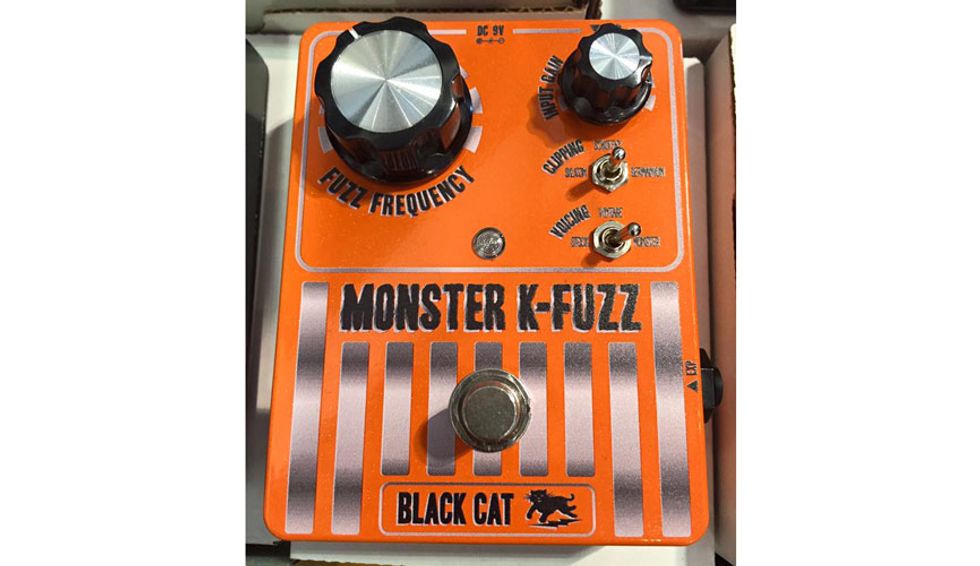 Black Cat Monster K-Fuzz
Black Cat Pedals is here at summer ‪NAMM‬ with a brand-new fuzz machine called the Monster K-Fuzz. It's a roaring, hot-rodded take on the '60s Kay Fuzztone and pairs nicely with an expression pedal to control the fuzz frequency.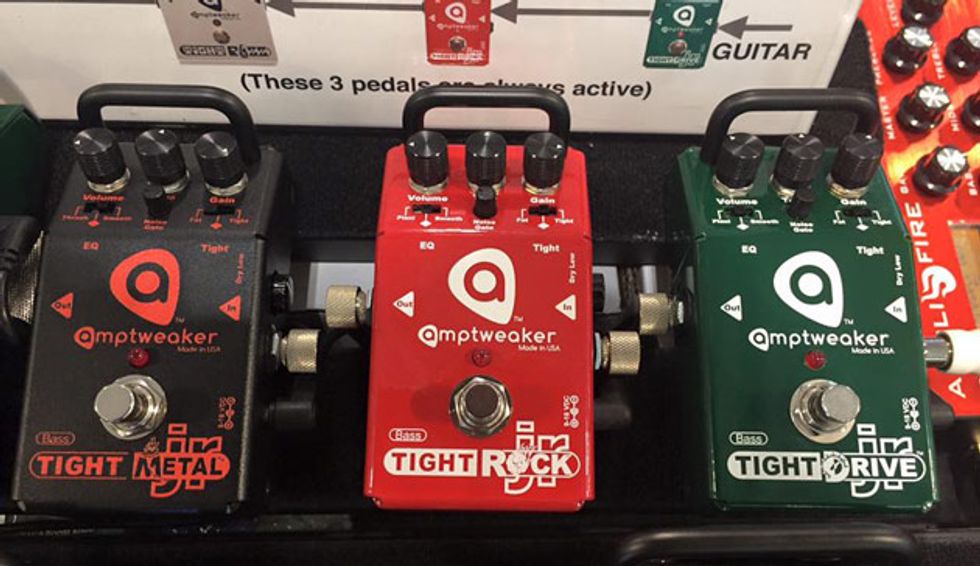 Amptweaker Tight Metal Jr
Amptweaker is in town with a trio of new pedals for dirt-loving bassists. The Bass TightRock Jr, Bass TightDrive Jr, and Bass TightMetal Jr all feature a side-mount dry low knob, a fat/normal/tight switch to adjust the attack, and a noise-gate knob for subtle gating to hard stops. The pedals run on 9V for heavier, compressed sounds or 18V for more open and less distorted tone.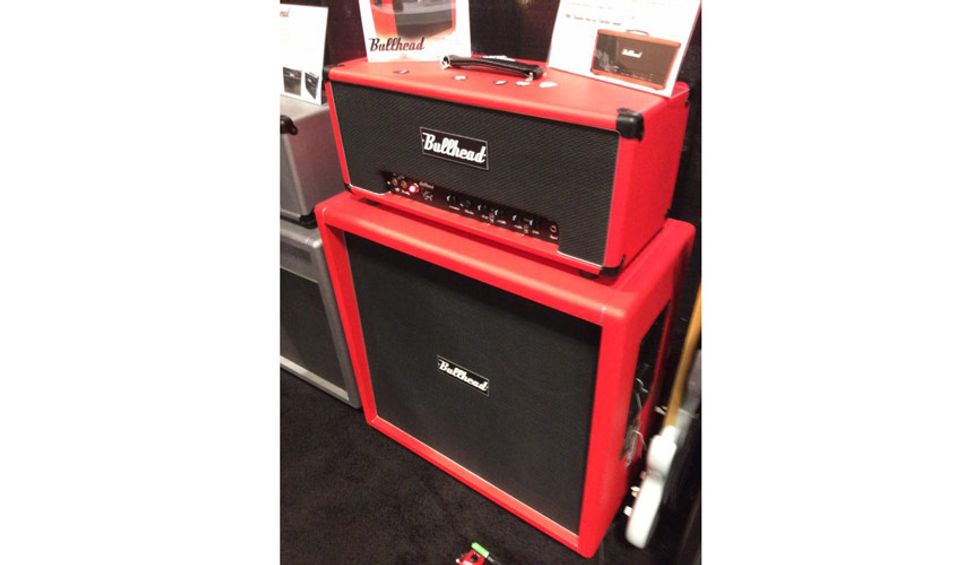 Bullhead Matador 20
Nashville's Bullhead Amplification, Inc didn't travel far to ‪NAMM‬, but their new Matador 20 watt head bridged continents thanks to its British tone profile option. The single-channel workhorse has two 6V6s and three 12AX7s, and was paired on the floor with Bullhead's own Greenback stocked 4x12.