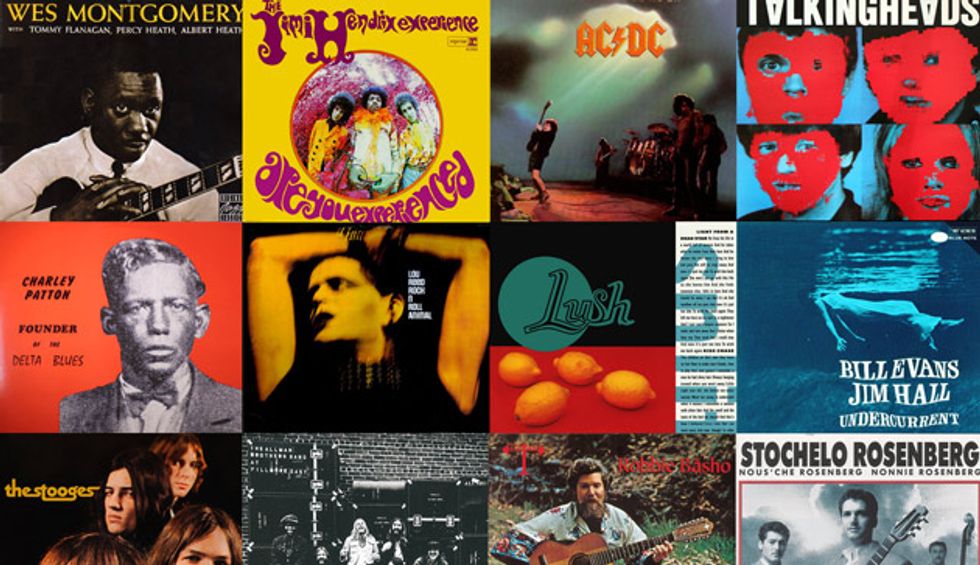 ---
Most of us have a crystal-clear picture imprinted in our psyches—a stark moment of when our younger, more impressionable selves first heard a recording that blew our minds, and from that point forward, everything would be different. In those moments of discovery, turned obsession, worship, and deep learning, a bold appreciation and respect emerges for someone else's expression. It's the personal joy of experiencing art that moves you. In a human existence riddled with many uncertainties, inspiration is something to hold onto. The possibilities are endless with music, and the journey never ends. We hope you enjoy going down memory lane.
---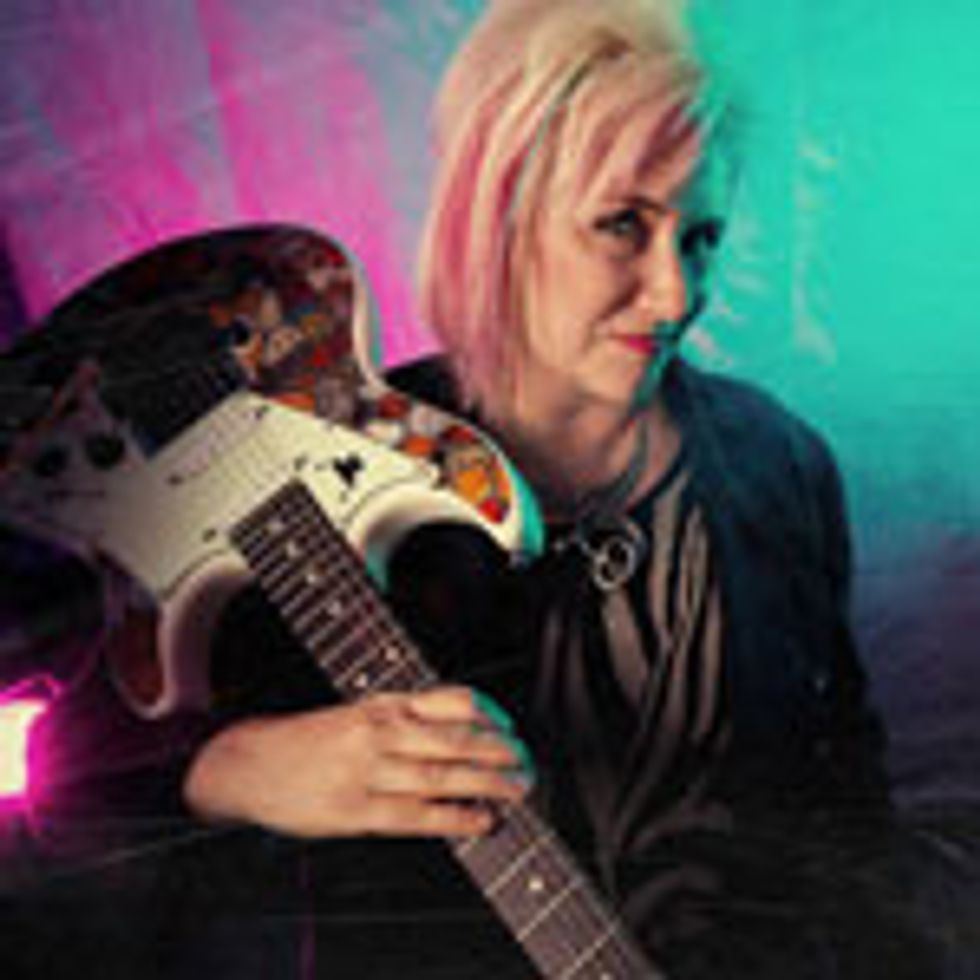 Photo by Ali Hasbach
Jennifer Batten (Michael Jackson, Jeff Beck)
Jeff Beck
—
Blow by Blow
and
Wired
(1975; 1976)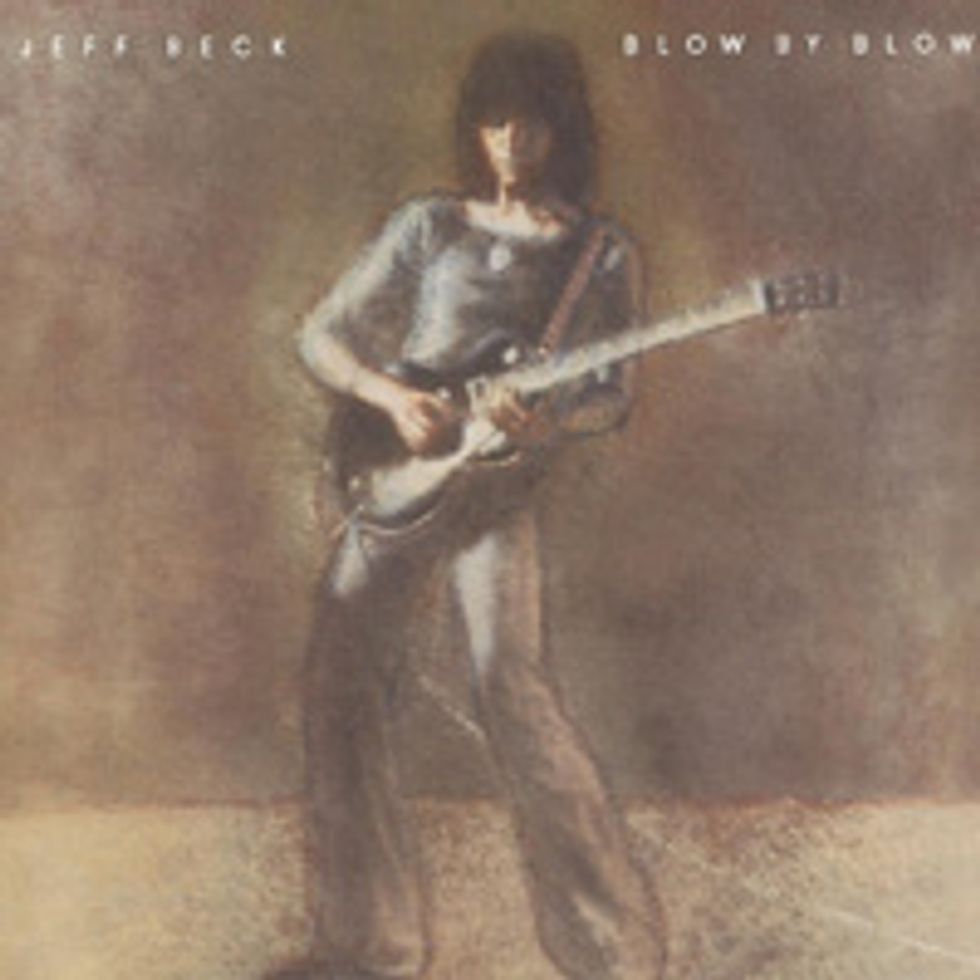 I first heard tunes from Blow by Blow on mainstream radio when I was a teen. Jeff Beck opened up my ears to advanced sounds, styles, and textures. A Guitar Institute of Technology (GIT) classmate, Steve Lynch (Autograph) played "Cause We've Ended as Lovers" for a performance assignment we all had, which really affected me. Afterward, I became obsessed with learning every solo on both records. I absorbed volumes from dissecting and emulating those like a mad scientist, learning subtle details: bending nuances, rude noises and odd harmonics, the sweetness of his vibrato, and phrasing.
---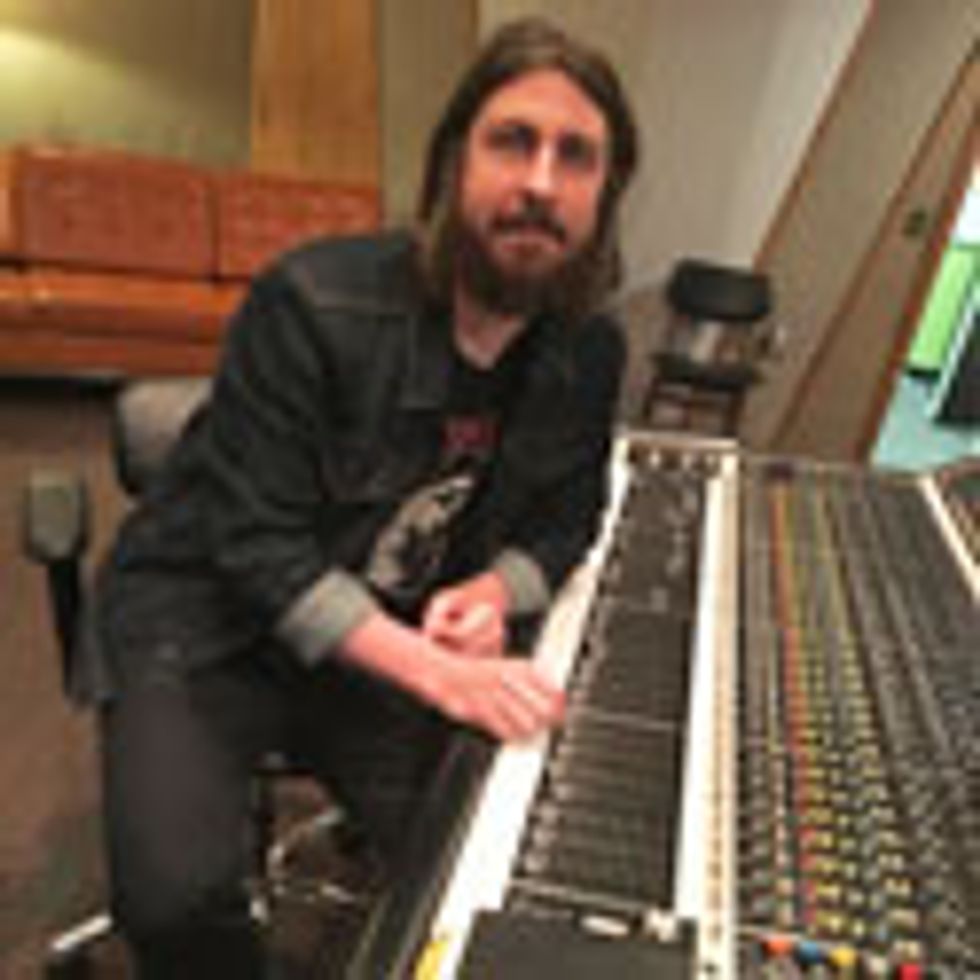 Dave Cobb
Led Zeppelin
—
Led Zeppelin
(1969)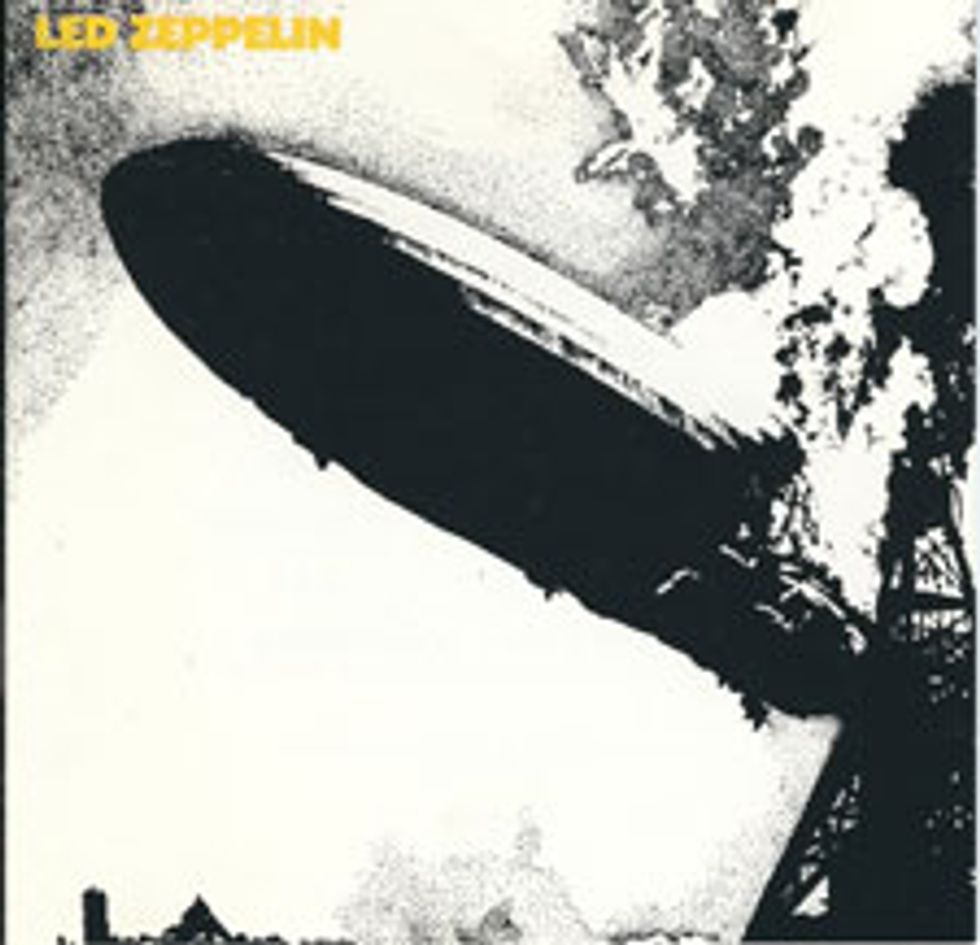 Led Zeppelin is the best rock 'n' roll record of all time. It's the best sounding as well. They were just starting the band and were really excited, and you can hear that in the recording. As a guitar player, I was obsessed with Jimmy Page's tone. He had the fuzz … and how he would roll back the fuzz for that clean chimey sound. It was a bombastic sound, and then it could get so intimate. You'd get drawn toward it, but—boom—it's right in your face when Page hits a solo. That album defined the rock 'n' roll spirit. Probably half the things I do are ripping him off. My guitar playing became a poor man's imitation. He was such a pioneer for so many aspects of the studio as well. That also influenced me in producing records.
---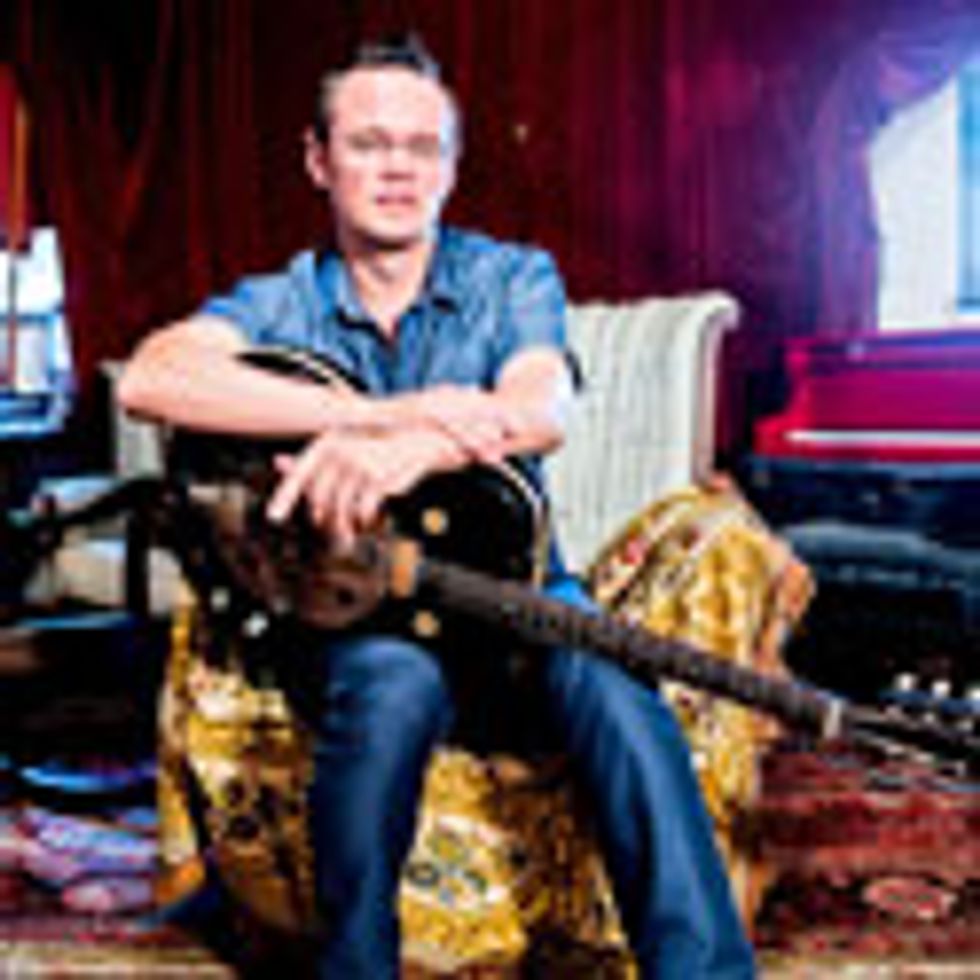 Photo by Don Van Cleave
Luther Dickinson (North Mississippi Allstars, the Word)
Various Artists
—
Sacred Steel
(1997)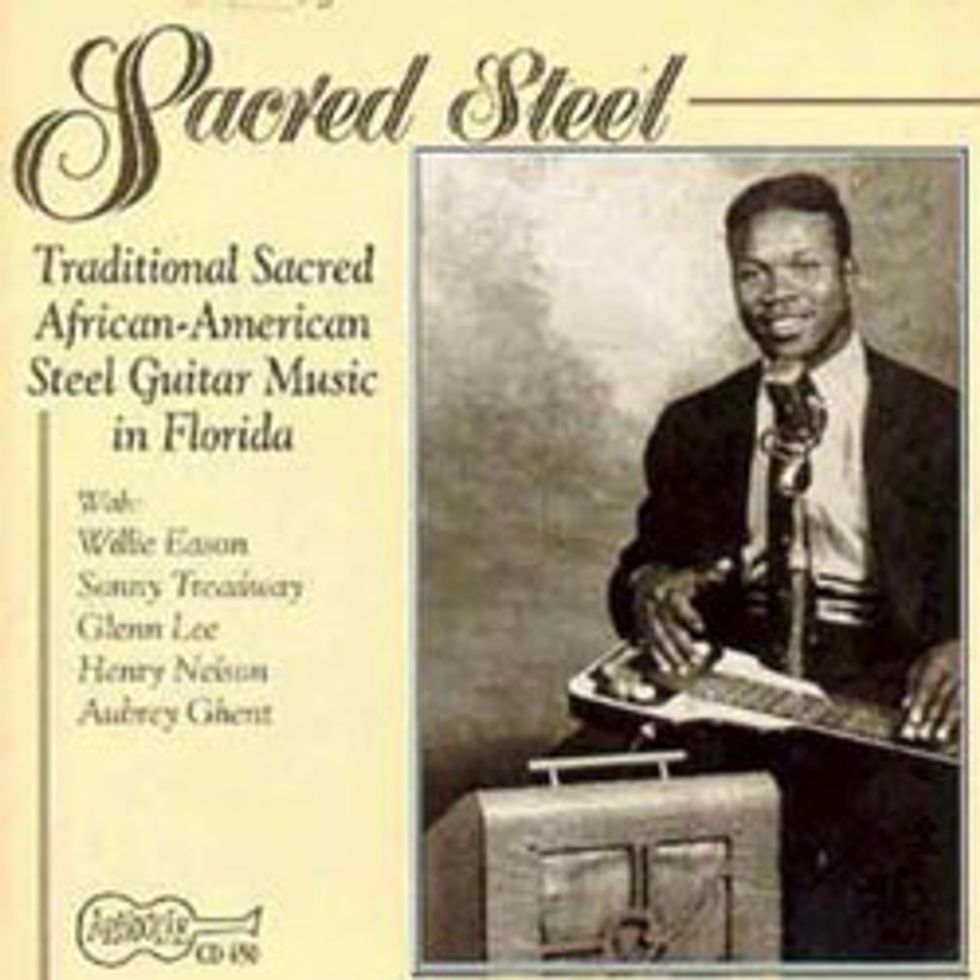 The first sacred-steel compilation released on Arhoolie Records unquestionably changed my life. This form of gospel music had been obscured for decades, and it inspired John Medeski and me to start an instrumental band called the Word. Then we befriended Robert Randolph—who had grown up playing in that tradition—and he joined the Word. Robert taught me so much about gospel melody and gospel rhythm guitar playing. Aubrey Ghent, the grandson of the founder of sacred steel, became a great friend. Roosevelt Collier is another great friend and sacred-steel hero of my generation. Of course, there's Electric Ladyland by Jimi Hendrix and At Fillmore East by the Allman Brothers, and there's Mississippi John Hurt and Mississippi Fred McDowell. They all changed my life, but sacred steel brought so many new friends of that tradition into my life, and for that I will always be grateful. It also reinforced this idea I have that certain harmonies and rhythms are inherent in nature, and they're going to come out in different cultures, unbeknownst to each other. If you listen to the early sacred steel, it sounds like the Allman Brothers, but these musicians had never heard of the Allmans. I think that's pretty fascinating.