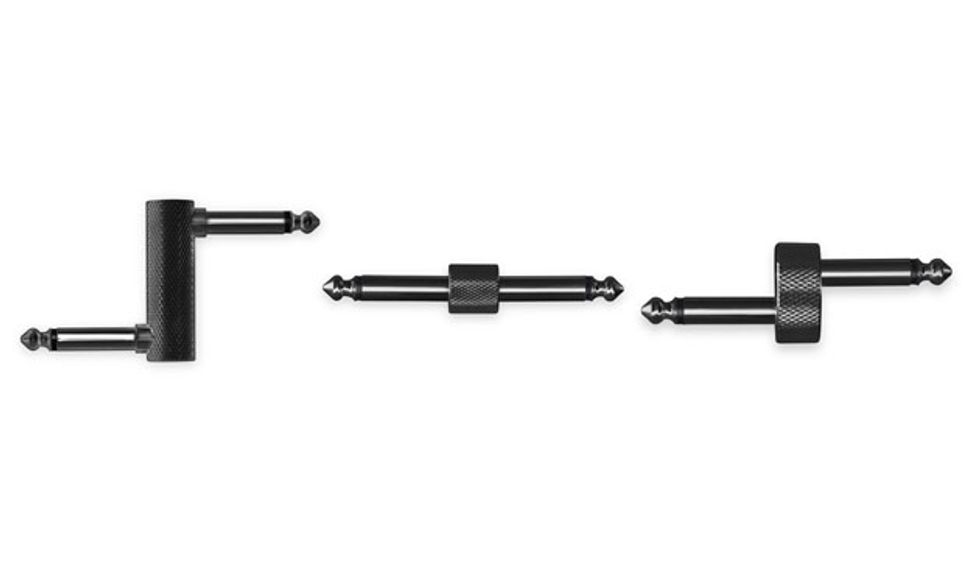 Markneukirchen, Germany (June 8, 2017) -- Do you already know the shortest connection between two effects pedals?
Double-sided jack plugs as connectors of two effect pedals are basically nothing new, but the RockBoard Connectors are probably the shoprtest in the world with only 10mm in length! Never before, have effects pedals been able to be pushed so close together! The practical RockBoard Connectors are of high quality and at a price that no one would turn away!
RockBoard S-Connectors, N-Connectors and Z-Connectors
The RockBoard effect pedal connectors are available in three different versions, each with 6.3 mm mono jack plugs:
RockBoard S-Connector: Straight pedal connector
RockBoard N-Connector: Offset pedal connector
RockBoard Z-Connector: Offset pedal connector
Nickel and Gold are available now. Black will be available starting end of May 2017.
For international pricing, please contact your local distributor or dealer.
For more information:
Rockboard by Warwick